Harry Potter Fans Visit King's Cross Station Every Year on Sept. 1 for This Reason
King's Cross station hold a very special place in the hearts of Harry Potter fans, especially on September 1st. Here's what happens on that day.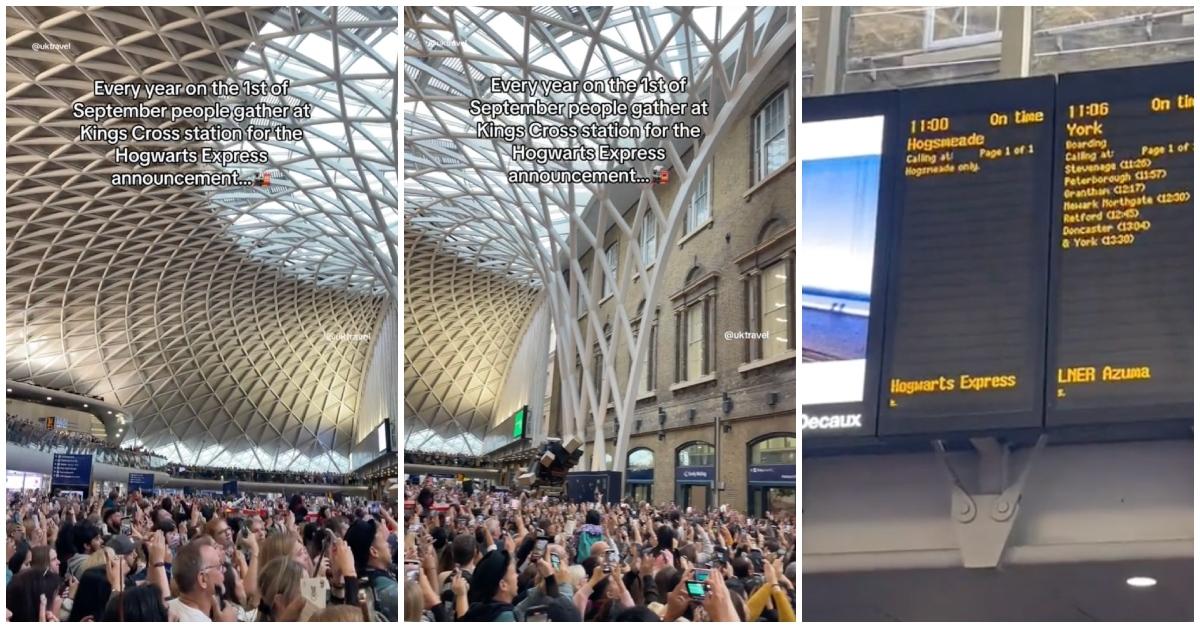 Have you ever been to King's Cross station? Located in London, the famed transportation hub connects travelers to other U.K. cities including destinations in Scotland, the North of England, and the Midlands.
Article continues below advertisement
But what some people don't know is that Harry Potter has a connection to this station. King's Cross station is where Platform 9¾ is located. It is here where Harry and his classmates would board the Hogwarts Express train each year on Sept. 1 for a new school year.
That said, Sept. 1 has evolved into a special holiday among fans known as "Back to Hogwarts Day." Fans have even established a unique tradition to celebrate Back to Hogwarts Day at King's Cross Station. We've got the details below.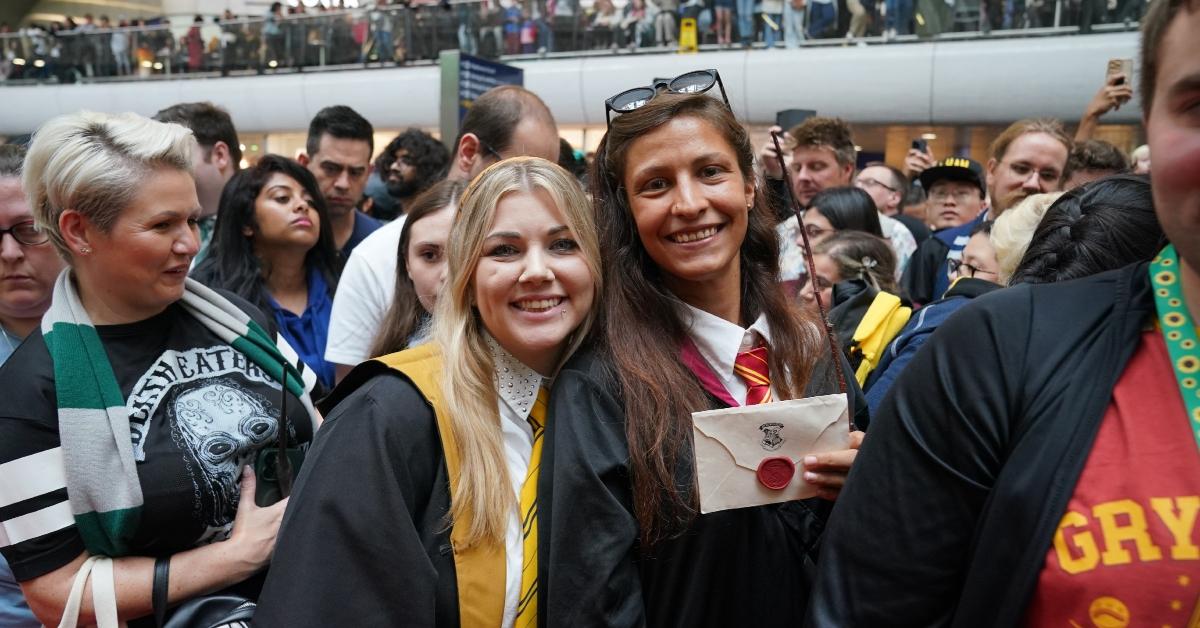 Article continues below advertisement
What happens at Kin'g Cross station on Back to Hogwarts day?
Every Sept. 1, fans come together at King's Cross station to hear the magical Hogwarts Express announcement which takes place at 11 a.m. sharp. During this time, the departure board also reflects that a train bound for Hogsmeade is scheduled for 11 a.m.
TikTok account @uktravel shared a video from the station and you can just feel the fans' excitement.
Article continues below advertisement
"Humans are so cute sometimes," wrote one person in the comment section of the video.
Another said: "Harry Potter fans are really unmatched."

Article continues below advertisement
Meanwhile, other users had some questions. "Why aren't these people at work? I want to be there!" wrote one user.
Another asked if the Hogwarts Express train actually shows up. One user clarified that it doesn't. "No, it's held at a red signal because of [a] leaf on [the] track," they wrote.

Article continues below advertisement
According to Variety, there are often themed activities set up for Potterheads to engage in after the announcement. During Back to Hogwarts Day in 2023, Warner Bros. Discovery offered photo-ops with props and a PlayStation booth where fans could play the franchise's Hogwarts Legacy game. There was also Butterbeer for sale.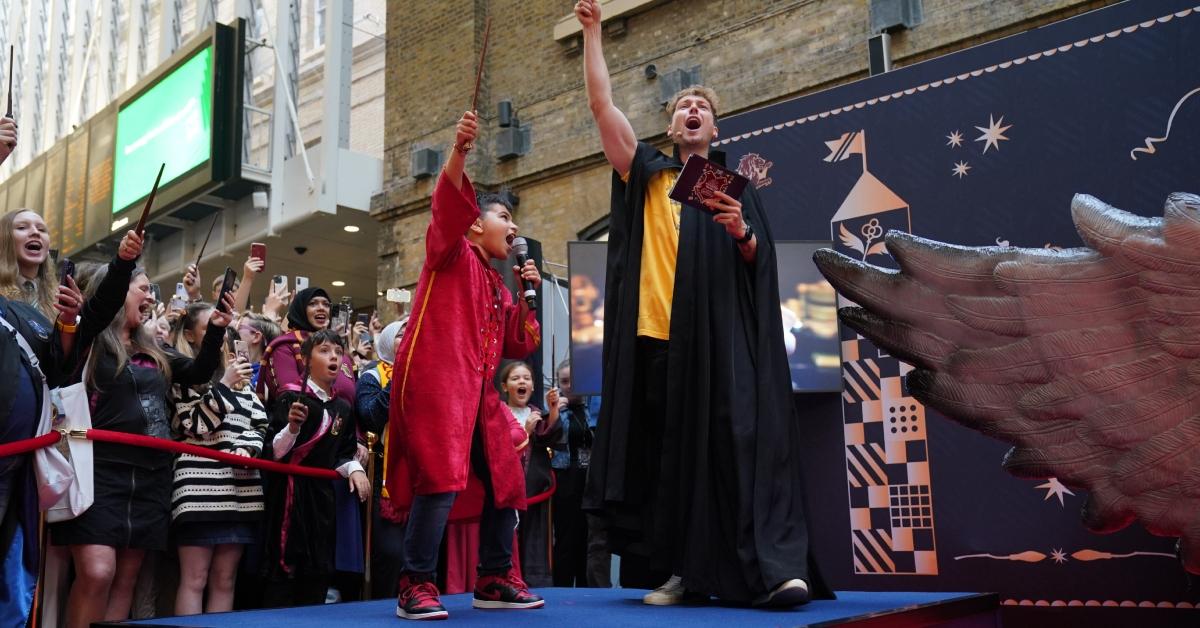 Article continues below advertisement
May 2 is also a big holiday for Harry Potter fans.
It's not just Sept. 1 that is a big day for Harry Potter fans. Each year on May 2, International Harry Potter Day is celebrated as the Battle of Hogwarts took place on this date in 1998. May 2 is also the anniversary of Voldemort's death as he was finally defeated during this battle.
While there isn't a special meeting place for fans to congregate on this day, they may celebrate with their own parties.
This date is so popular amongst fans that in 2012, former Prime Minister David Cameron officially dubbed it as Harry Potter Day.
In his official statement announcing the news he said: "In order to fully commemorate and immortalize [J.K.'s] work, we have decided to officially declare May 2nd as an official international holiday, in honor of the date that protagonist Harry Potter conquered the main antagonist of the series, Lord Voldemort. We hope that children and adults alike will be reminded of Harry Potter's strong and courageous character on this day, as well as of the true credit that Ms. Rowling has made to society."