Former Olympic Swimmer Klete Keller Has Been Divorced for Some Time Now
Former Olympic swimmer Klete Keller has pleaded guilty for his role in the Capitol riots, and many want to learn more about his personal life.
Since the insurrection that saw Trump supporters storm the US Capitol at the beginning of 2021, a slew of new details have been revealed about the case and the people who made up the crowd. Klete Keller, a former Olympic swimmer, was one of the notable faces involved in the insurrection, and he recently pleaded guilty because of his involvement. Now, many want to learn more about his personal life.
Article continues below advertisement
Who is Klete Keller's wife?
Klete was first engaged in 2008, and although he's found success in the pool, his personal life hasn't been smooth sailing. He was engaged to Cari Carr, and the two eventually got married. Eventually, they were divorced, and the process was apparently quite contentious. Cari eventually remarried, and now goes by Cari Carr Sherrill. She works in real estate.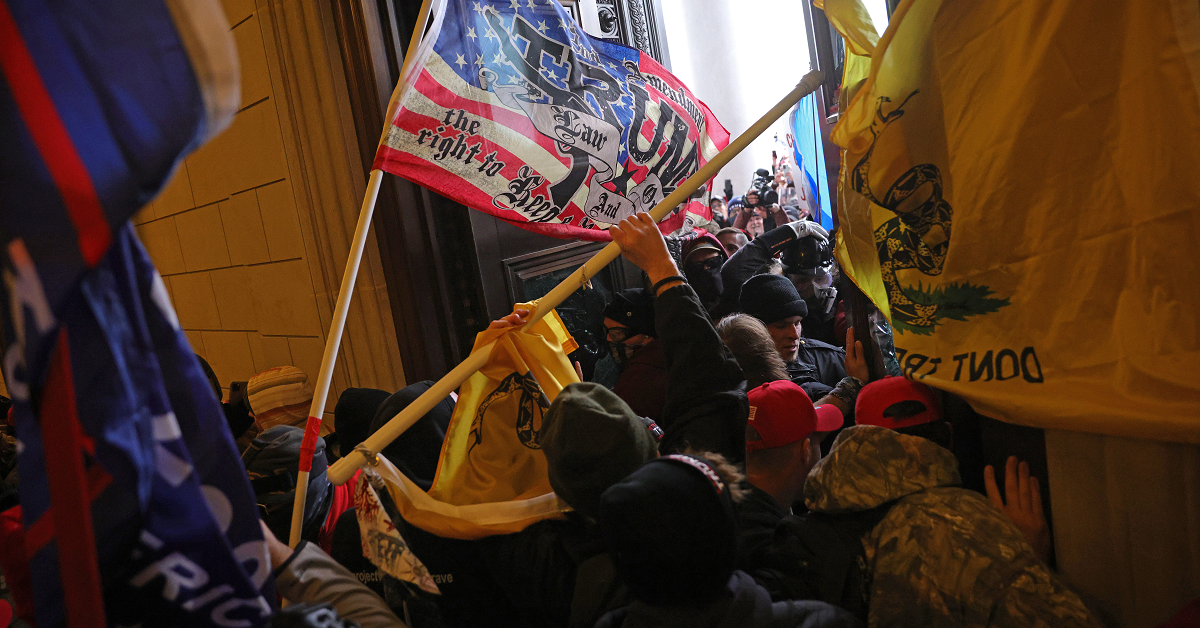 Article continues below advertisement
Does Klete Keller have any kids?
Klete and Cari had three kids together, but their divorce led to a heated custody battle over them. Cari apparently won that battle, and Klete lost all visitation rights for his three children, and would go long periods without seeing them. It was after his divorce that The New York Times reported that he was unemployed, and spent significant periods of time sleeping in his car.
Klete recently pleaded guilty in connection to the insurrection.
In the months since the insurrection, hundreds of people have been charged in connection with the attack, which left members of Congress hiding and fearing for their lives. Klete turned out to be one of the most recognizable faces involved in the insurrection, in part because he's 6-foot-6, and in part because he won two gold medals as part of Olympic relay teams with Michael Phelps.
Article continues below advertisement
The swimmer was indicted in seven charges following the insurrection, but wound up striking a bargain with prosecutors so that he only had to plead guilty to one felony count for obstructing an official proceeding before Congress. His other charges were dropped in exchange for an agreement that he would help prosecutors as they continue to investigate those involved in the insurrection.
Article continues below advertisement
Cari spoke out about Klete's 'personal issues.'
In an interview with People after it was discovered that Klete had taken part in the insurrection, Cari said that Klete "had many personal issues [that] he's chosen not to address. That in itself has always been concerning and continues to be."
Other former teammates and friends of Klete's also spoke out after it had been discovered that he took part in the Capitol riots.
"For him to throw everything away, I don't understand it. It's very, very troubling," Klete's friend and former teammate Gary Hall Jr. told The Washington Post.
"He was just starting to pull his life back together," Gary continued. "He had a job. He got engaged. To see all that implode is just heartbreaking."
Those who knew Klete said that he had gotten more political in recent years, but even they were surprised that he decided to take part in the insurrection. Now that he has, he's being forced to face the consequences along with the rest of the people in attendance.