Locked Storage Unit Filled With Personal Items Ends up Belonging to Kobe Bryant
'Storage Wars' star Rene Nezhoda came into possession of locker that contained some potentially priceless materials that belonged to Kobe Bryant.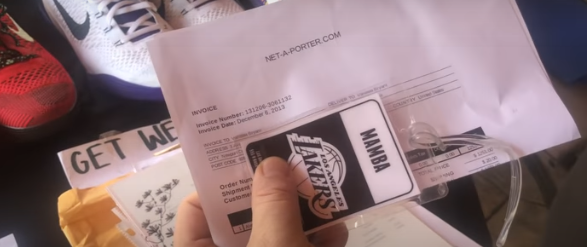 What is it about the prospect of finding buried treasure that captivates our attentions so much? Is it the possibility of our fortunes changing without warning? Is it because we all secretly hope to find some excitement in our lives? Or is it because we love getting big returns with minimal effort, at least in theory? Whatever the reason, we love any type of "treasure find." It's why shows like Storage Wars do so well, and one personality from the program happened upon Kobe Bryant's stash.
Article continues below advertisement
How did 'Storage Wars' star Rene Nezhoda come into possession of Kobe Bryant's locker?
If you're a locker auction hunter, then there really isn't any better find than coming across a unit filled with items that belonged to a popular figure or celebrity. As lurid as this sounds, it's even more financially worthwhile if that person is deceased. Hey I'm not saying it's right, I'm just saying that's how it is. And when it comes to beloved basketball players, there are fewer players held in higher regard than Kobe Bryant.
The Los Angeles Lakers phenom was praised for his ridiculous work ethic, but even after retiring from basketball, still in amazing shape and capable of an impressive output, he managed to win an Oscar in 2018 for his work on the animated short Dear Basketball. Kobe wrote and narrated the animated short that was directed by Glen Keane.
Article continues below advertisement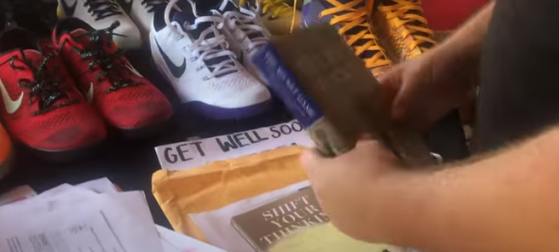 The world was shocked to discover in the beginning of 2020 that a helicopter crash killed Kobe Bryant and his 13-year-old daughter Gianna, along with 14-year-old Alyssa Altobelli and seven others.
The accident was one of the most talked-about tragedies in recent history, which meant that any of Kobe's personal belongings would fetch a high price on the open market.
Article continues below advertisement
So the world took note when an auction hunter managed to find a locker of Kobe's filled with the baller's personal belongings. This included a bunch of his sneakers, jerseys, and even a mink coat he once wore to a photoshoot. It also packed Lakers practice gear, an all-access backstage badge that read "Mamba," tax documentation, and a bunch of other personal items.
Article continues below advertisement
The 'Storage Wars' personality gave all of Kobe Bryant's personally worn items to the Bryant family.
The buyer ended up selling all of the items inside the storage container to Storage Wars star Rene Nezhoda, who was planning on auctioning them off himself for a pretty penny. That is, until TMZ reported that Vanessa Bryant ended up discovering the existence of the locker and then reached out to Rene to ensure she could get her hands on all of the items in the locker before he took them to auction.
TMZ spoke with Rene who stated, "Everything has been worked out. A number of personal items, worn items, and paperwork were sold directly back to the Bryant family."
Rene didn't disclose the amount of money that he sold Kobe's stuff back to the Bryant family for, but apparently it wasn't for a ginormous profit, as it was more about "getting the items back to the family in a fair way."
Article continues below advertisement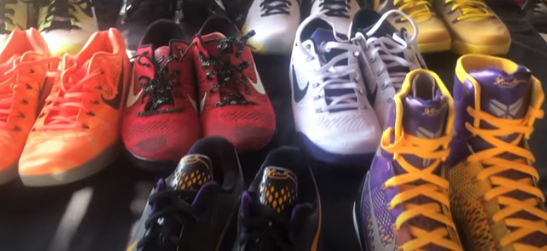 Rene did manage to keep some of the stuff found in the locker that weren't personally worn by Kobe, and he should be able to auction them off as he pleases to turn a profit.
Article continues below advertisement
Rene discussed the purchase on the Bargain Hunters Thrift Store YouTube channel, where he delineates everything inside the locker below. If you're a fan of the Black Mamba himself and love locker auction shows, then this should probably tickle your fancy.
What would you do if you made such an incredible find? Would you try to get it back to the Bryant family? Or would you go the Michael Jackson / Beatles publishing rights route and say, "Hey, business is business"?