Kyle Richards Mourns the Loss of Her Childhood Best Friend: "How Did This Happen?"
OG Real Housewives of Beverly Hills cast member Kyle Richards has mastered the art of stirring the pot since her debut on the series more than a decade ago. Trailers prove that she's back at it in Season 12, and the drama is at an all-time high between her and her half-sister, Kathy Hilton.
While the two were at odds for some time, in May of 2022, Kyle and Kathy pressed pause on the petty drama between them to mourn a tragic loss. Recently, Kyle took to social media to commemorate the death of her best friend — Lorene Shea.
Article continues below advertisement
According to Kyle Richards, her friend Lorene died after a "debilitating" battle with mental illness.
Kyle's Instagram feed is riddled with photos of her husband, kids, and the occasional thirst trap. But on May 6, she had a much more somber message to share with fans. Kyle revealed that her best friend of more than 40 years had died as a result of her mental illness on Sunday, May 1.
She captioned the post, "I never imagined I would be posting something like this...this is my best friend, Lorene. My best friend since I was seven years old. My other half."
Article continues below advertisement
Although not much is known about Kyle's late best friend, in her post, the RHOBH star shared that Lorene was a mother and a wife. She added that the pair "spoke every day and shared everything" with one another. "We would laugh until we cried, call each other out, and be there for each other no matter what was going on in our lives," Kyle wrote.
And to her knowledge, it was only recently that Lorene's struggle with "debilitating depression" began. She wrote, "How did this happen? All who loved her rallied around her and did everything that could be done to get her help."
"But the system is broken. The system made it impossible to get her the help she needed," Kyle asserted.
Article continues below advertisement
Following her post, fans of the reality star flooded her social media.
One RHOBH viewer noted, "I have my opinions about Kyle, but I recognize her as she's traveled with Lorene throughout the years and Lorene has made a few RHOBH appearances. She seemed like one of Kyle's true, lifelong friends. How absolutely heartbreaking for Lorene's family and friends."
Article continues below advertisement
After Lorene Shea's death, Kyle Richards mended fences with Kathy Hilton.
RHOBH trailers confirm that Kyle is at odds, yet again, with Kathy in Season 12. However, the two mended fences off-camera after the death of their childhood friend. Following Lorene's death, Kathy took to social media to offer Kyle her condolences.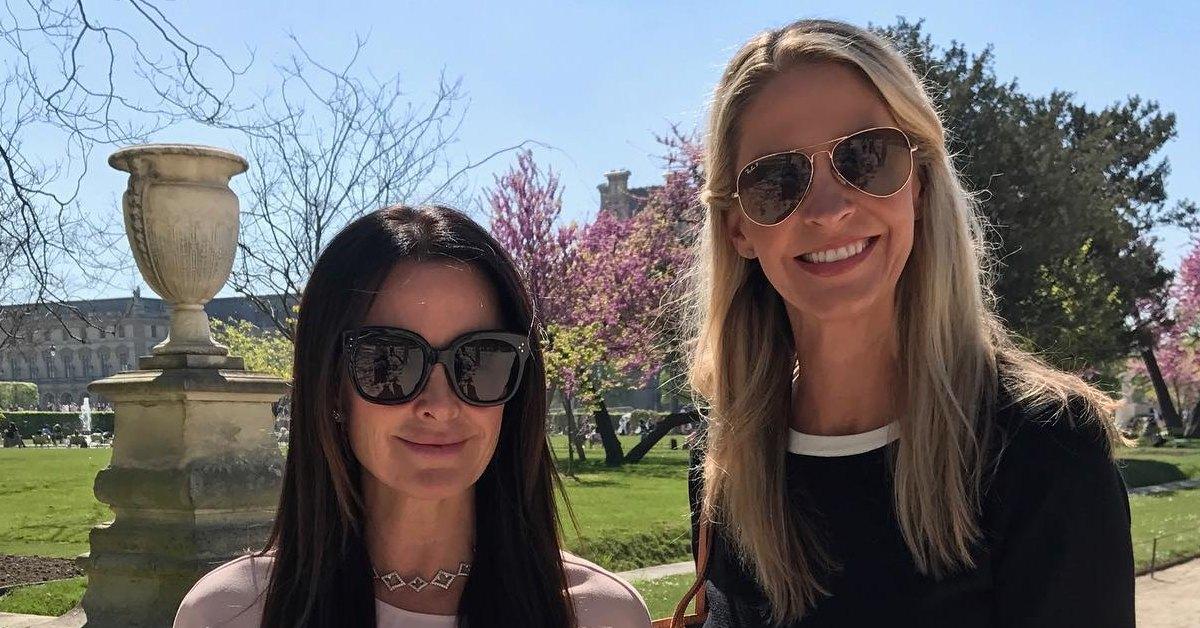 In an Instagram comment, Kathy described Lorene as a "sweet happy person" and offered her half-sister a few words of encouragement.
She wrote, "Just know what a wonderful friend and sister you were to her, and she will always be with you. She will be your guardian angel."
If you or someone you know are experiencing suicidal thoughts, call the National Suicide Prevention Hotline at 1-800-273-8255 or text HOME to the Crisis Text Line at 741741.