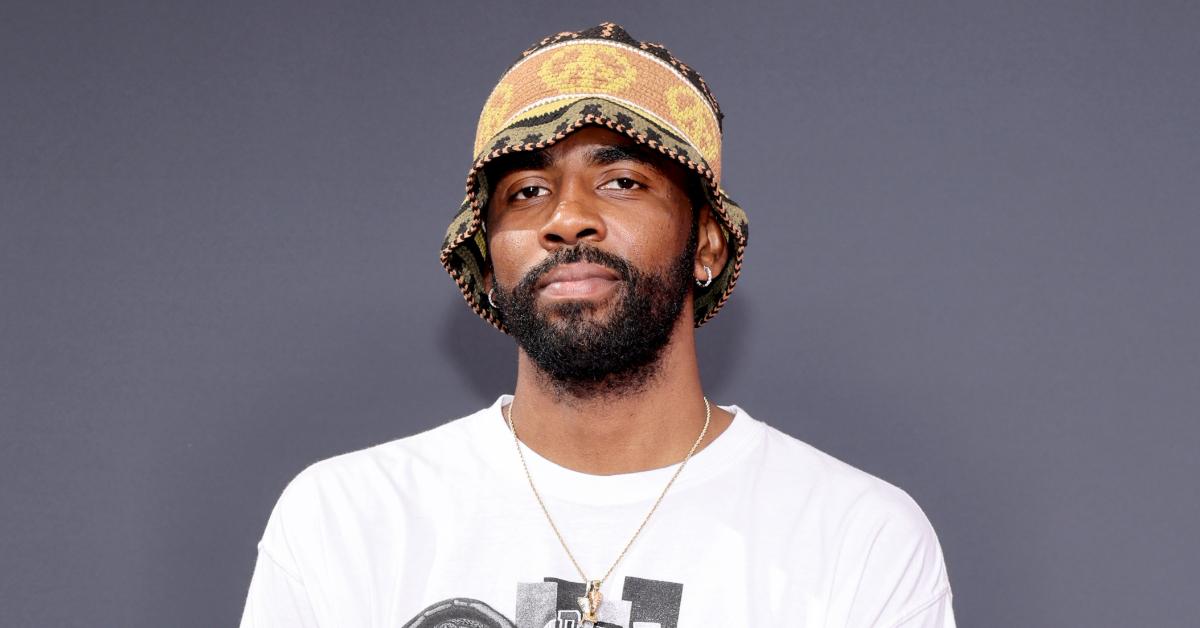 Kyrie Irving Is Back to Being a Conspiracy Theorist: "Alex Jones Tried to Warn Us"
Brooklyn Nets superstar Kyrie Irving is one of the most controversial professional athletes on the court; from throwing his former Celtics teammates under the bus and questioning their talents during an interview, there's a lot to dislike about this guy. Also, his behavior off the court has garnered much attention — why is that? Well, look no further than conspiracy theories.
Article continues below advertisement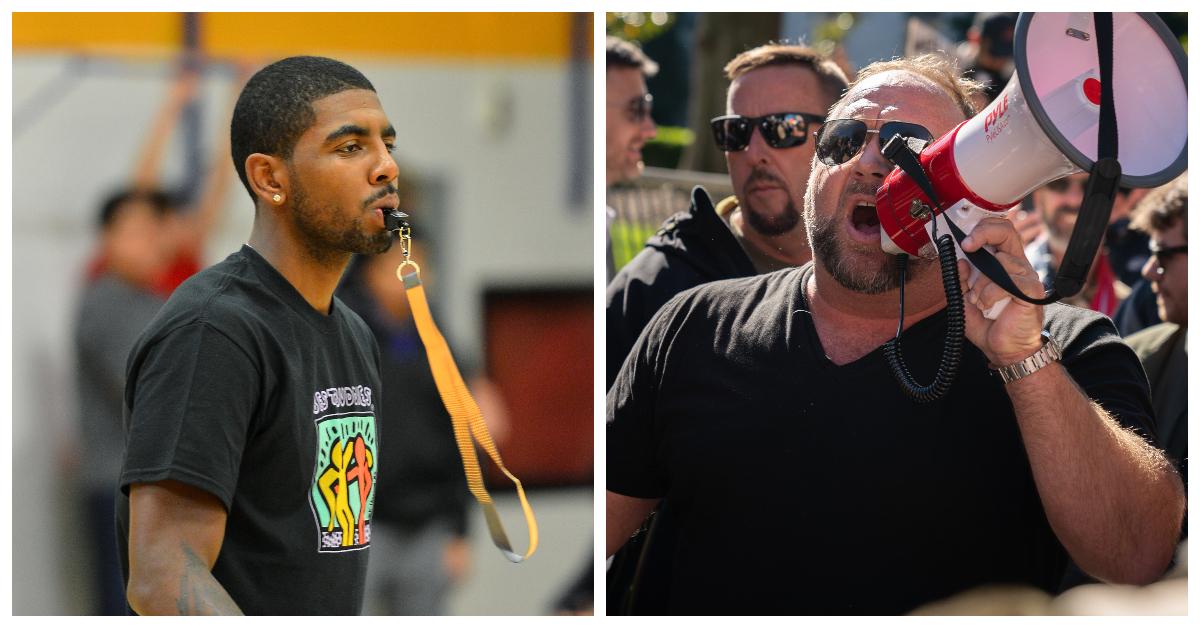 Article continues below advertisement
Kyrie Irving reposted Alex Jones' "New World Order" conspiracy theory.
On Sept. 15, the Twitter account @NBA_NewYork tweeted that Kyrie recently shared a 2002 clip of Alex Jones to his Instagram Story. In the video, the mega-conspiracy theorist can be heard condemning a "New World Order."
"There is a tyrannical organization calling itself the 'New World Order,' pushing for worldwide government," the Texas native stated in the video. "A cashless society. Total and complete tyranny. By centralizing and socializing healthcare, the state becomes god, basically, when it comes to your health. And by releasing diseases and viruses and plagues upon us, we basically get shoved into their system where human beings are absolutely worthless."
Article continues below advertisement
As expected, the internet was furious by Kyrie's recent social media activity.
"Kyrie Irving is promoting a guy who called the Sandy Hook elementary school shooting a hoax. Disgraceful," one individual wrote on Twitter. Another added, "Well that's official. I'm out on Kyrie Irving. Dumba-- flat-earther stuff was one thing. [The] anti-COVID vaccine was really bad. Sharing stuff from that vile piece of s--t Alex Jones is completely off the rails. Get help."
Article continues below advertisement
Others were quick to point out how harmful the "New World Order" conspiracy theory is, with one person tweeting that it's "deeply anti-Semitic, and someone needs to hold him accountable for that."
A second individual noted that their "biggest concern" revolved around Kyrie introducing his younger fans to Alex Jones, "a conspiracy theorist whose activities have resulted in real-world acts of violence and harassment.
Alex Jones is currently on trial in Connecticut for spreading lies that the 2012 Sandy Hook mass school shooting was a hoax.
As the seven-time NBA All-Star shows support for the InfoWars owner, much of the nation is firmly against him due to his false narratives regarding the 2012 Sandy Hook elementary school shooting. Alex previously denied that the massacre occurred, claiming it was a government hoax; he added that no one really died, stating that the victims were merely child actors.
Article continues below advertisement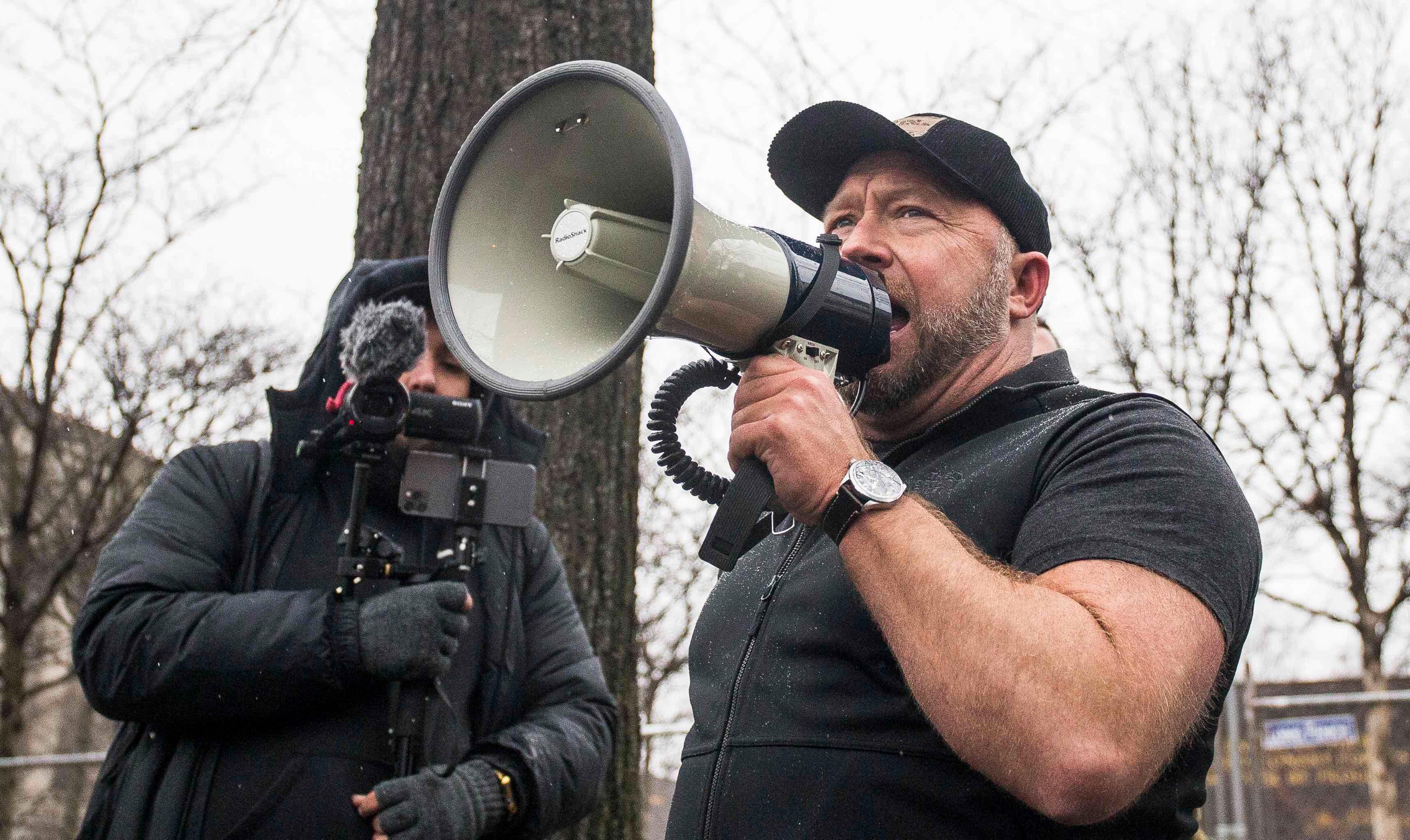 His claims were proven false, and by 2018, an FBI agent and six families of victims of the shooting sued Alex for defamation. In August 2022, the first trial's jury ordered the 48-year-old radio show host to pay nearly $50 million in damages for spreading vicious lies. The second trial began on Sept. 13, 2022, but Alex was not present.