'Love, Victor' Might Finally Explore a Bisexual Love Story (SPOILERS)
After a devastating few episodes for Lake in 'Love, Victor,' she smiles again when talking to Lucy. What will happen with Lake and Lucy in Season 3?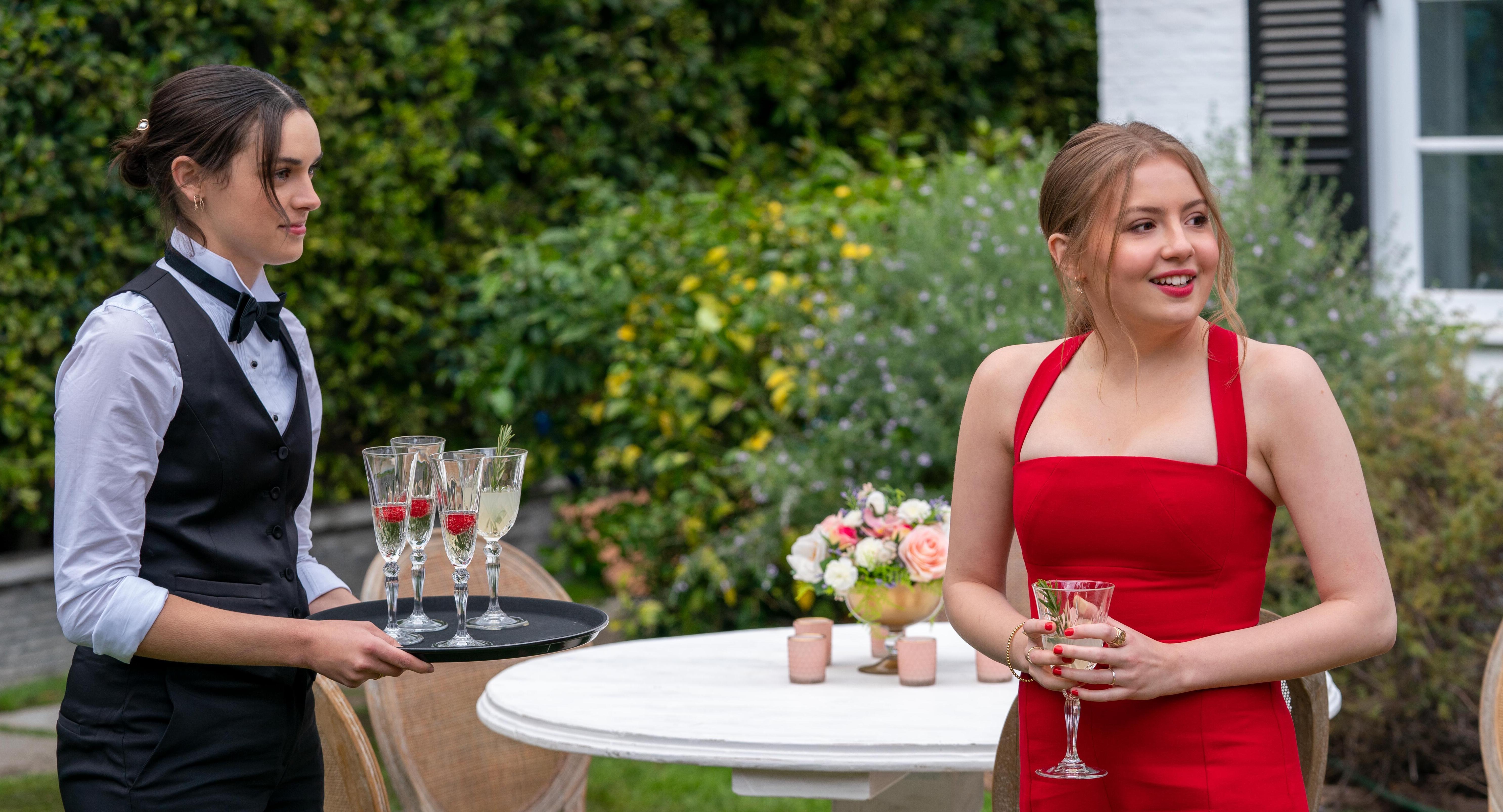 Spoiler alert: This article contains spoilers for Love, Victor Season 2.
It's safe to say that even if Love, Victor Season 2 wasn't a five-hour sobfest for everyone (it definitely was for us), we can't help but be emotionally invested in every single character on the Hulu hit. One of those characters, who so easily could have been much more unlikeable, is Lake, Felix's love interest throughout the first two seasons.
Article continues below advertisement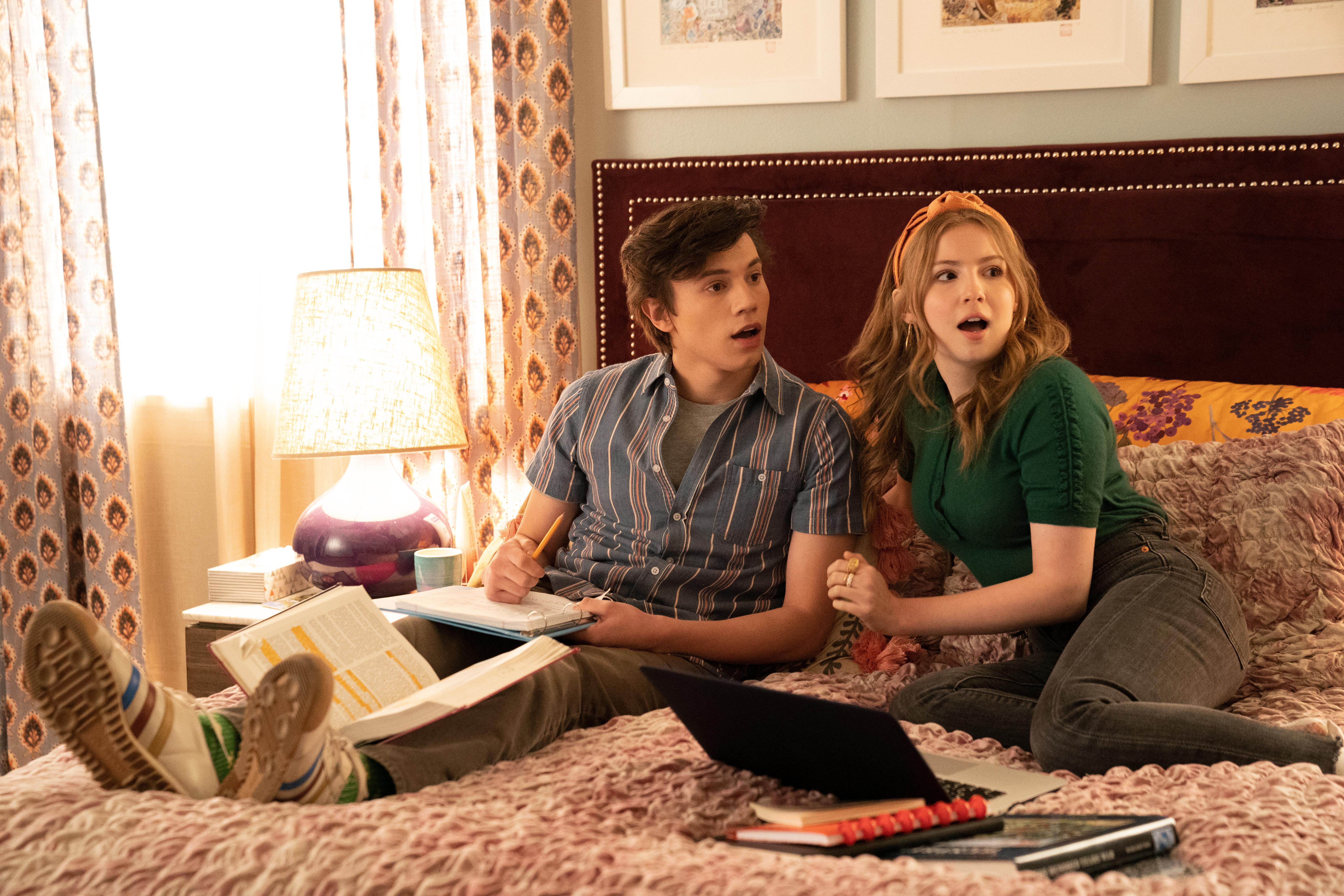 At first, Lake is the try-hard girl who doesn't see her own worth and who won't date Felix because he's not cool enough for her. But when we get to know her, we understand her hang-ups. And as she grows and loves Felix, we love her too.
So when their relationship falters, Season 2 ends with Lake and Lucy sharing some potentially flirty banter. Could Love, Victor Season 3 explore a Lake and Lucy bisexual storyline?
Article continues below advertisement
Lucy is introduced in 'Love, Victor' as Andrew's girlfriend before she talks to Lake.
Although we're now caught up in the potential of a Lucy and Lake love story, this is a huge pivot from the beginning of Love, Victor Season 2. When we first meet Lucy, she's dating Andrew, who is Mia's new love interest, in a summer fling gone too long. Although we're rooting for Mia, we can't help but like Lucy, whose down-to-earth vibe is refreshing around all the drama.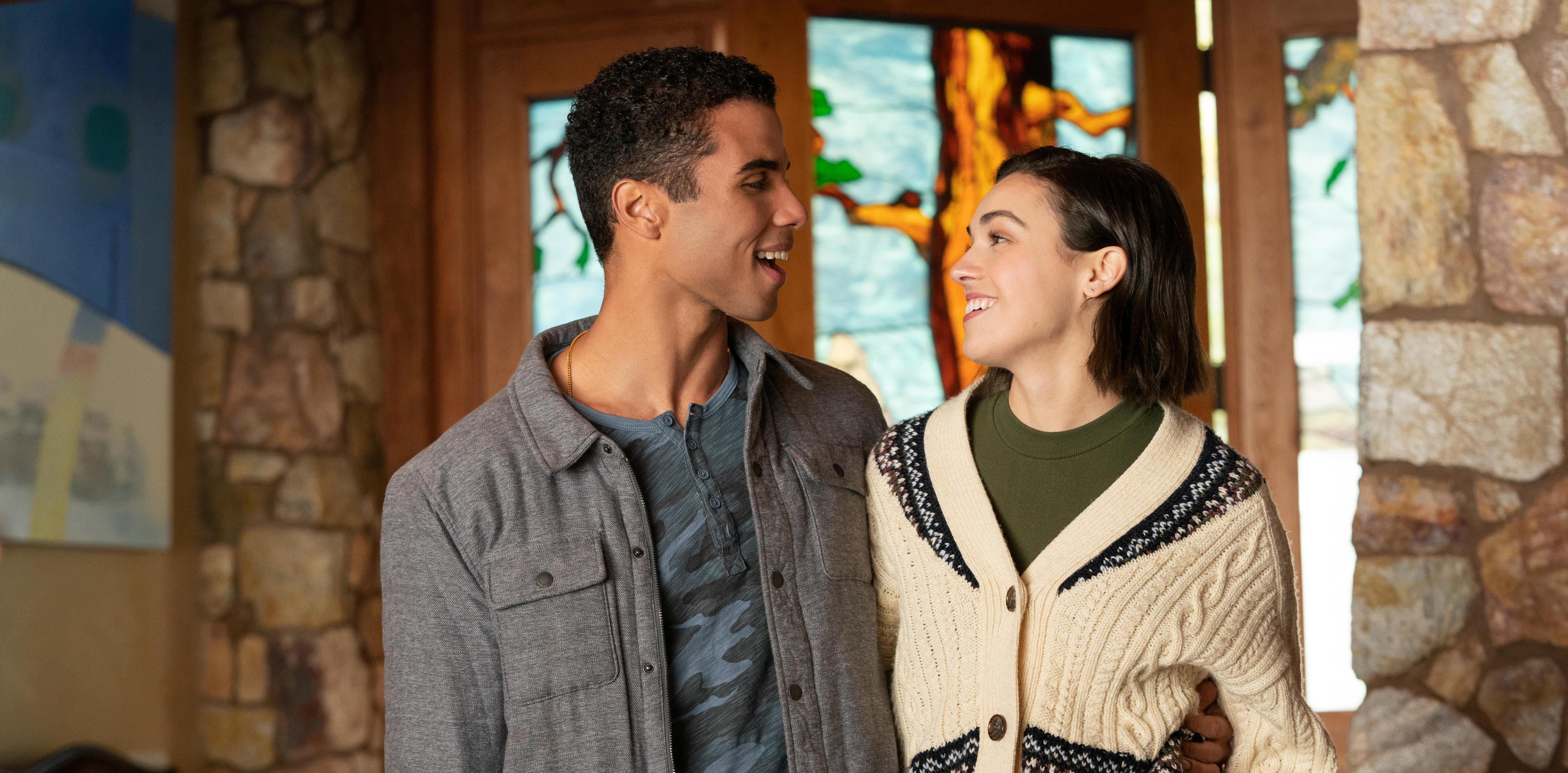 Article continues below advertisement
In a conversation with Mia, Lucy realizes that she should be more bothered by the fact her boyfriend seems to have feelings for Mia. At first, we think this is just a Lucy-being-a-cool-girl moment, but by the end of the season, maybe it's Lucy coming to terms with her sexuality as well.
Lucy takes on the role as Lake's knight in shining armor at the end of 'Love, Victor.'
In a crazy twist, Lake ends up single by the end of Love, Victor Season 2. Despite her and Felix's seemingly unbreakable relationship, when she tells her mom about Felix's situation at home with his mother's unreliable mental health, Felix can no longer trust her. They truly are each other's first loves, but a big theme of Season 2 is that first loves aren't always meant to be last loves.
Article continues below advertisement
She asks Lucy, who happens to be a cater-waiter at Mia's dad's wedding, for some liquid courage to talk to Felix, and Lucy replies, "That red jumpsuit is all the courage you need." Throughout the night, Lucy and Lake share glances as Lucy gives Lake her sparkle back — the same spark Felix fell in love with.
Article continues below advertisement
The 'Love, Victor' showrunners have confirmed that a Lake and Lucy love story could play out in Season 3.
Despite their big love story, Felix leaves Lake and ultimately decides to move on with Victor's sister, Pilar. While Felix was always completely infatuated with Lake, his love for Pilar is the epitome of a friends-first relationship. This leaves Lake alone after the wedding. As Lucy packs up the catering truck, she and Lake share a moment.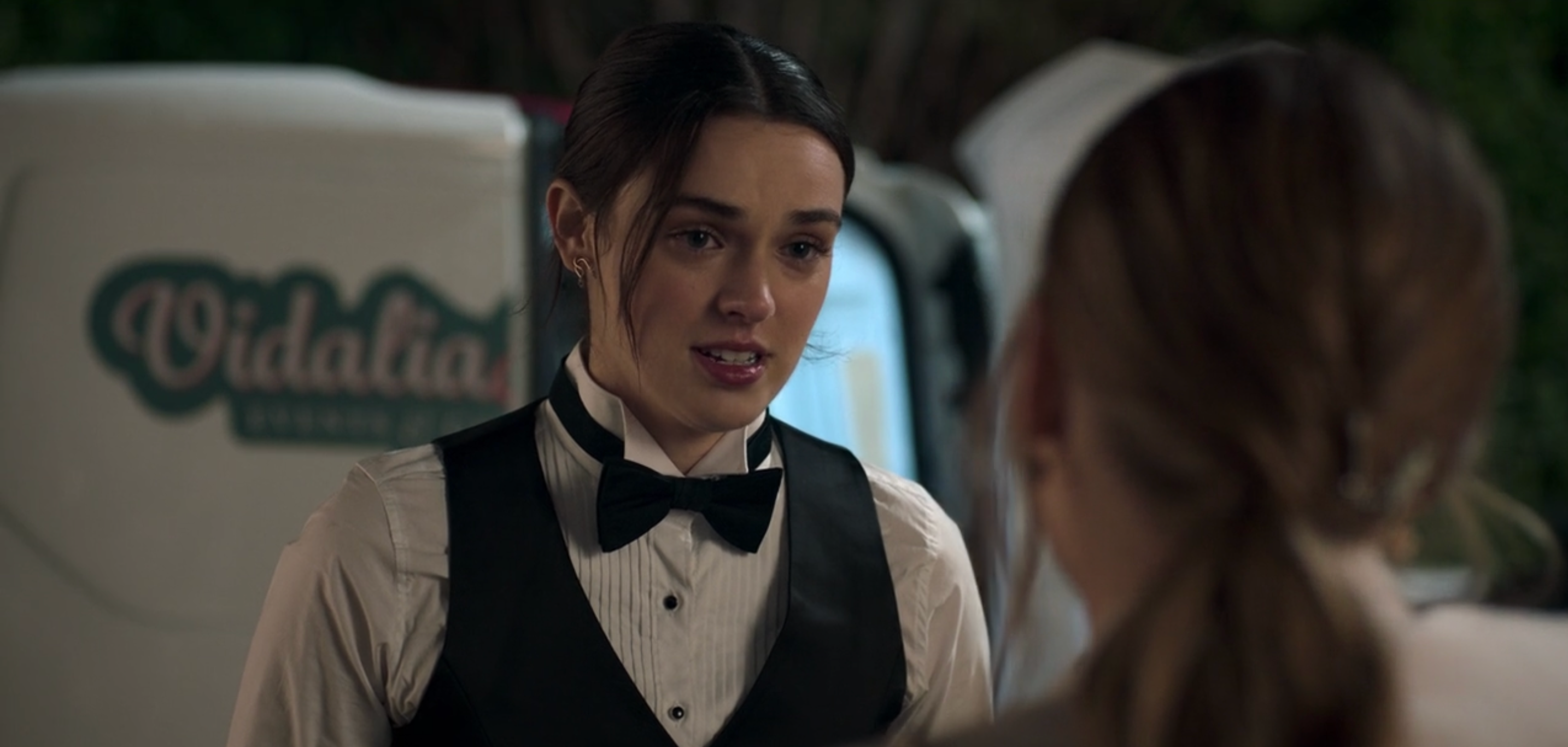 Article continues below advertisement
Lucy tells Lake that she never saw Lake with Felix anyway. And when Lake responds, "Who did you see me with?" Lucy comes back with a coy smile, "Someone totally different." Lucy asks Lake to hang out, and although we don't hear Lake say yes, she seems excited and giddy by the prospect. Could that someone totally different be Lucy?
Article continues below advertisement
Showrunner Isaac Aptaker revealed to Entertainment Weekly, "Yes! That's something that we had planned all season, ever since we introduced the character of Lucy ... you see that this certainly caught Lake off guard but she definitely seems curious and open to exploring that idea and exploring that side of herself, so we're really excited to get to tell where that goes."
Well, there we have it! Love, Victor might finally explore a bisexual love story between two women that Love, Simon failed to do, despite its place in Leah on the Offbeat, one of the novels in the Love, Simon universe. And honestly, we are all in.
Love, Victor Seasons 1 and 2 are available to stream on Hulu now.