Are 'Teen Mom 2' Star Leah Messer and Jaylan Mobley Still Together? What to Know
After a handful of relationships and two marriages, 'Teen Mom 2' star Leah Messer introduced boyfriend Jaylan Mobley. Are they still together?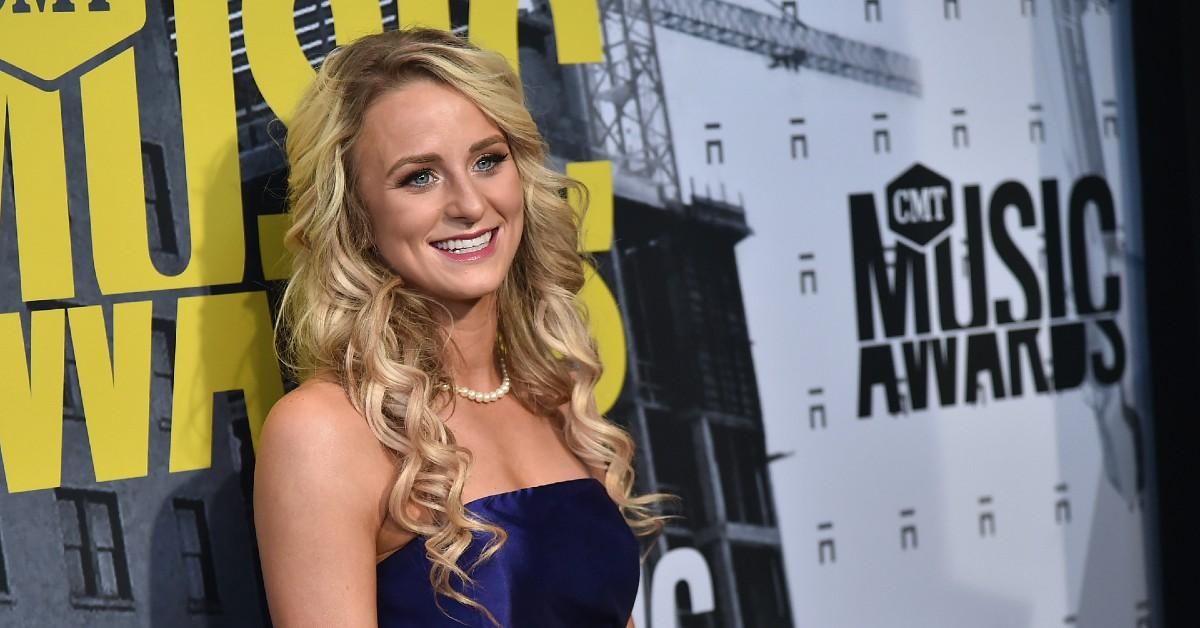 MTV royalty Leah Messer has been with theTeen Mom franchise for over a decade. After her 2010 episode of 16 and Pregnant, the Elkview, West Va., cheerleader joined the cast of Teen Mom 2 in 2011. As you can imagine, it was a shock for 17-year-old Leah to find out she was pregnant with twins after only dating then-boyfriend Corey Simms for a month. Big yikes. But of course, she wouldn't have her beautiful girls Aliannah Hope and Aleeah Grace if not for that surprise life milestone.
Article continues below advertisement
After dating Robbie Kidd for a few years, and then marrying baby daddy Corey Simms in 2010, Leah still found herself craving true love — also, she cheated on Corey a week before their wedding, but that's neither here nor there. Following her 2011 divorce from Corey, Leah wound up marrying Jeremy Calvert in 2012. She gave birth to their daughter, Adalynn Faith, in 2013 and the blended family lived happily ever after — just kidding. She filed for divorce in 2014 and the duo was officially divorced in 2015.
Understandably, the two-time divorcée has vowed to never remarry — she'd been put through the wringer, and she needed to move on. Her relationship with Jason Jordan (with whom she broke it off in 2019 after dating on and off for a year) proved to be ill-fated. But then things seemed to take a turn when Leah introduced her new boyfriend, Jaylan Mobley, to the world via Instagram in 2021.
Article continues below advertisement
Leah gave love another try with Jaylan Mobley. However, the couple recently made a very public announcement about their future. Are they still together? Here's what to know...
Article continues below advertisement
Is Leah Messer still dating boyfriend Jaylan Mobley?
First, let's back up to the beginning: In September 2021, Leah and Jaylan announced they were officially off the market.
The pair had met with the help of the Teen Mom staff. Leah told Entertainment Tonight in September 2021 that the U.S. Army cyber officer and former NASA employee's appearance in a professional project prompted her to reach out to him.
"We met through a project Jaylan did with ESPN and the Army that was filmed and captured by one of my PAs in September 2020," she recalled. "In growing my network, I followed Jaylan, and in February of this year, we connected through DMs, and he asked me on a date."
Jaylan, a grad student at West Virginia University, wooed Leah on their first date. The two went to West Virginia steak and seafood restaurant Bricks & Barrels before heading to Wiz Khalifa's concert at the Appalachian Power Park.
Article continues below advertisement
Leah told ET that she believed Jaylan "checked all of the boxes" of what she desired in a partner. So much so that she admittedly "swore he wasn't real."
Jaylan and Leah's first year together was seemingly going smoothly. The couple continued sharing their vacations and other positive experiences, including another engagement ring for Leah. Jaylan proposed to the MTV star in August 2022 in Costa Rica, the same place he asked her to be his girlfriend. Aww!
"Two souls, one heart … It's official!!" Leah wrote on Instagram to announce the news.
Article continues below advertisement
Many Teen Mom fans were overjoyed to see Leah find her Prince Charming, but the good times didn't last long. Two months after their engagement, Leah and Jaylan released a joint Instagram statement to announce they broke up.
"While the last year has been tremendously exciting for both of us, we've realized that it's best we walk separate paths," the post read. "We are so grateful for the lessons, growth, and memories we've had in this relationship. So many of you have watched our love story unfold, and we hope that you'll continue to watch our stories while we move forward as friends. We will forever have love and respect for each other, and we ask for privacy as we refocus and transition out of this chapter together. X❤️ Thank you, Leah and Jaylan."
Article continues below advertisement
Had Jaylan Mobley met Leah Messer's kids?
In addition to Teen Mom fans being disappointed that Leah is back to the single life, her daughters are likely still adjusting to their split. With good reason, Leah decided to wait a bit before introducing her three girls to Jaylan, but when she did, it proved to be beautiful. "They connected so well that initially, it scared me, but I want my girls to see who is making their mama smile," she continued to ET. Her trio of angels have seen their mother endure toxic relationships and heartache, so this was surely beyond refreshing for them.
Per The Sun, he proved as much on Halloween 2021 when he, Leah, her three girls, and the family dog dressed as SpongeBob Squarepants characters.
Article continues below advertisement
While it's unclear what caused Leah and Jay's breakup, we hope Leah finds the perfect man for her and the girls.