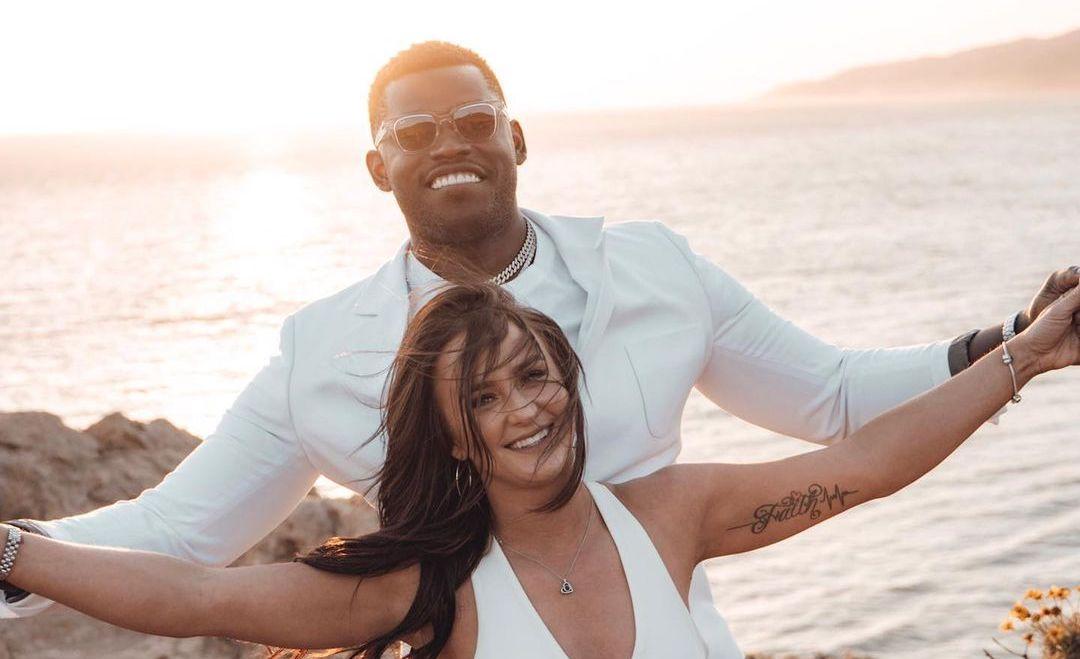 'Teen Mom 2' Fans Think Leah Messer Secretly Got Married — Is It True?
By Kori Williams

May. 11 2022, Published 11:46 a.m. ET
One of the many reasons we love Teen Mom 2 is that we love to keep up with the cast. They go through the ups and downs of life just like the rest of us — with a few added trials — and their journeys never get old.
Leah Messer is one Teen Mom 2 star we love to keep up with. Now, she's a mom of three and has publicly been with her current boyfriend, Jaylan Mobley since September 2021.
Article continues below advertisement
While some people think the couple has gotten engaged, others think their relationship is even more serious than that. Thanks to some adorable Instagram posts, some fans believe Leah and Jaylan have actually gotten married.
Is Leah Messer from 'Teen Mom 2' engaged?
Leah nor Jaylan have said anything about being engaged — but some fans believe the two actually have already gotten married in secret. According to The Sun, Leah posted a video to her Instagram story of the two of them on a beach. She wore a white jumpsuit while he had on a white shirt and blazer. The two of them are kissing in the shot.
Article continues below advertisement
Even though neither Leah nor Jaylan have confirmed anything new with their relationship status, the whole thing looks like a wedding to us. Plus, around the same time, she also posted a set of photos to her feed in the same outfits. Here, the caption reads, "I feel it in the air," along with a sparkle and white heart emoji.
Article continues below advertisement
Leah Messer says she never wants to get married again.
Unfortunately for fans (and Jaylan), it looks like marriage isn't on Leah's mind right now. On the May 10, 2022, episode of Teen Mom 2, Leah said that she never wanted to get married again. She has already been married and divorced twice already and said she did so at a young age for "crazy reasons."
In October 2010, Leah married her first husband and father of her twins, Corey Simms. The two got divorced the following year in June. Then, she married Jeremy Calvert in April 2012. The two have one child together and divorced in June 2015. In the May 2022 episode, she alluded to only getting married because she had sex before marriage and ended up pregnant.
Article continues below advertisement
When Jaylan asked how Leah felt about getting remarried, she said she never would. "I'm enjoying the moment," she said. "Whatever's meant for us is meant for us." But when she asked him if he wanted to get married, Jaylan seemed excited about the idea. "Hell yeah, I wanna get married," he said. "I wanna get married, I wanna have kids, I wanna do the things that most people get to experience."
To some people, Leah and Jaylan are already living like a married couple. In an Instagram post Teen Mom made about this episode, one of the comments points out that even though the couple isn't married, they have made other kinds of serious commitments like living together: "They already have a house together, so they're basically married — she just doesn't want the paperwork."
You can watch Teen Mom 2 on MTV at 8 p.m. EST on Tuesdays. It also streams on Paramount Plus and Netflix.