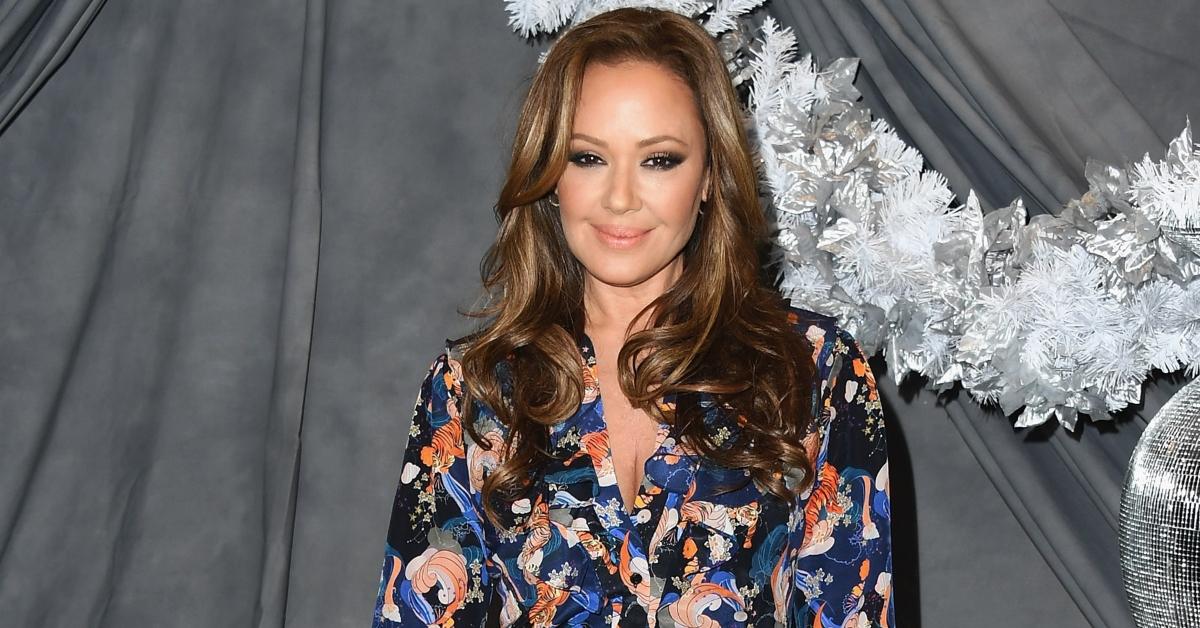 Where Is Shelly Miscavige? Leah Remini Has Some Wild New Information
When it comes to exposing Scientology for what it really is, actress Leah Remini continues to put in the work. For nearly a decade since escaping Scientology, she has tirelessly spoken out against the atrocities committed by the so-called religion using as many mediums as possible.
Her crusade against Scientology has continued in documentaries and television shows she's produced, the podcast she co-hosts, and anytime she's a guest on a show.
Article continues below advertisement
Recently in a lengthy Twitter thread, Leah provided new information regarding the wife of the leader of the Church of Scientology, David Miscavige. No one has publicly seen Shelly Miscavige in 15 years and Leah has been the most vocal about this.
Let's get into Leah Remini's update about Shelly Miscavige.
Article continues below advertisement
What update did Leah Remini have regarding Shelly Miscavige?
Leah Remini's falling out with the Church of Scientology began in 2006 at the wedding of Tom Cruise and Katie Holmes. This was the wedding for anyone and everyone in Scientology. Think of a Prince Charles and Diana-level marriage.
While there, Leah asked why Shelly Miscavige was not present. "For her not to be in attendance was not only unusual but also unimaginable," Leah wrote.
Leah was informed by various people that "you don't have the f--king rank to ask about Shelly." This led to "months of cruel interrogations and reprogramming for the 'high crime' of asking where Shelly was."
Article continues below advertisement
Seven years later, Leah finally left Scientology and promised to find Shelly no matter the cost. The first thing she did was file a missing person's report with the Los Angeles Police Department (LAPD).
"Hours after I filed the missing person's report, the case was closed, and the LAPD announced to the press that they had found Shelly," said Leah. This was news to her as Leah was learning this via the media and not the LAPD.
Leah claimed she was shut down by police when she inquired about Shelly and was informed her situation was "classified." This was how Leah learned just how involved the LAPD was with Scientology.
Article continues below advertisement
Leah Remini is accusing the Los Angeles Police Department of working with the Church of Scientology.
High-ranking members of the Church of Scientology do not allow members of the church to cooperate with any criminal investigation that involves Scientology, while they also hire "off-duty LAPD cops as security" and donate to LAPD charities.
Leah revealed that "Scientology has always done a great job at ingratiating itself with law enforcement despite being experts in obstructing justice." This is probably why her numerous requests for information about Shelly were denied.
Article continues below advertisement
This leads us to Cory Palka, a "34-year vet of LAPD and a longtime captain of the Hollywood Division." Not only is he currently under investigation for suppressing "details of a formal sexual assault complaint" against former CBS chief executive Leslie Moonves (per The New York Times), but he also has a relationship with the Church of Scientology and handled Leah's missing person's report.
"When I met with Cory Palka about Shelly, he had a letter on his desk thanking him for all his help with Scientology matters and inviting him to come and have lunch, as a guest, at the Celebrity Center," she shared.
Naturally, this was deeply concerning, so much so that Leah offered to double any donations coming from the Church of Scientology to the LAPD if he agreed to sever ties with them. "Cory was incredibly dismissive," Leah said.
Article continues below advertisement
In a series of screenshots between Cory and various members of the Church of Scientology, Leah points out how "friendly" they are. Everyone is quite respectful and helpful, much more so than they were for Leah.
"Cory even assigned a particular detective who could personally handle Scientology's complaints," she wrote with shock.
Leah is calling for an investigation into Cory's relationship with the Church of Scientology as well as the "LAPD's interactions with Scientology overall," ending her Twitter thread with the question, "Where is Shelly?"