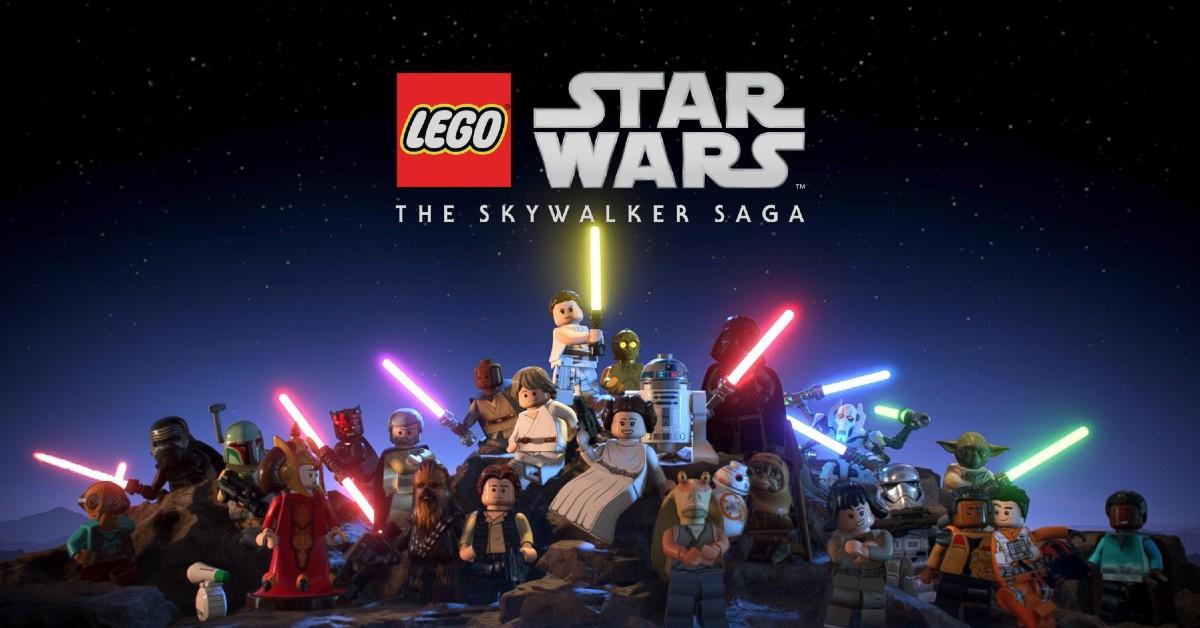 Every 'LEGO Star Wars: The Skywalker Saga' DLC Pack Announced So Far
After a very long wait, LEGO Star Wars: The Skywalker Saga is finally here. The latest installment in the LEGO Star Wars game franchise is a brand new experience that features gameplay across the entire Skywalker Saga story. For the first time ever, players have been granted the freedom to play through the story from three possible starting points, unlock locations as they go, and interact with over 300 different characters.
Article continues below advertisement
While the base game comes with plenty to do — all nine Skywalker Saga films are playable, which provides hours of fun already — TT Games has also announced a handful of DLC packs. Here's a breakdown of the extra content players can purchase and enjoy.
The new game will offer 'Star Wars' TV DLC packs.
Article continues below advertisement
Three of the announced LEGO Star Wars: The Skywalker Saga DLC packs will feature characters from hit Star Wars Disney Plus shows such as The Mandalorian (both seasons) and the first season of The Bad Batch.
The Mandalorian Season 1 pack will feature The Mandalorian, Grogu, Greef Karga, IG-11, Kuiil, and Cara Dune. Unfortunately, Baby Yoda will be a non-playable character in the game.
The Mandalorian Season 2 pack will add LEGO versions of Ahsoka Tano, Boba Fett, Fennec Shand, Bo-Katan Kryze, and Moff Gideon.
The Bad Batch DLC pack will include Clone Force 99 members Hunter, Wrecker, Tech, Crosshair, and Echo. Omega doesn't seem to be a part of the DLC, but perhaps a future Season 2 pack will fix that.
Some players might enjoy the 'Star Wars' film DLC packs.
Article continues below advertisement
The LEGO Star Wars: The Skywalker Saga base game will automatically feature content, locations, and characters from all nine "saga" films, Episodes I-IX. However, two DLC packs will add the two Star Wars anthology films to the fray.
The Solo: A Star Wars Story pack includes Qi'ra, as well as young versions of Han Solo, Chewbacca, and Lando Calrissian. Tobias Beckett and Enfys Nest will also be featured.
The Rogue One: A Star Wars Story pack will feature Jyn Erso, Cassian Andor, Bodhi Rook, K-2SO, Chirrut Îmwe, Baze Malbus, and Director Orson Krennic.
Two other 'Skywalker Saga' DLCs have been announced.
In addition to DLCs celebrating the non-saga live-action films and Disney Plus shows, LEGO Star Wars: The Skywalker Saga will also release DLCs featuring classic versions of players' favorite characters — plus, a whole bunch of trooper variants.
The Classic Characters DLC includes fan-favorite Star Wars characters from the original trilogy of films, such as Luke Skywalker, Princess Leia, Han Solo, Darth Vader, and Lando Calrissian.
The Trooper Pack is a culmination of the various trooper variants Star Wars has introduced since its beginning, including Death Trooper, Incinerator Trooper, Range Trooper, Imperial Shore Trooper, and Mimban Stormtrooper.
All these DLCs can be purchased individually or through the Character Collection Pack on the platform of your choice.
LEGO Star Wars: The Skywalker Saga is available now on PC, Xbox One and Series S/X, Playstation 4/5, and Nintendo Switch.