TikTok Is Still Talking About Lily-Rose Depp's Met Gala Look From 2019
Lily-Rose Depp's black Chanel dress recently trended on TikTok years after her 2019 Met Gala appearance. Will Johnny Depp's daughter attend the event?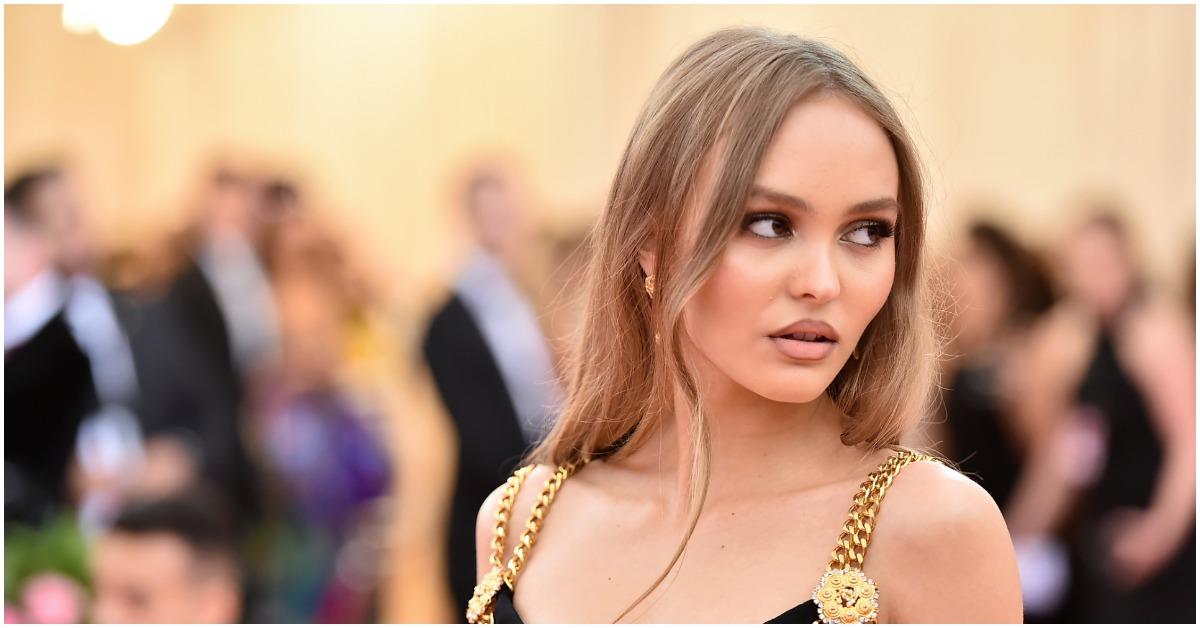 Although not all celebrity kids become famous on their own, Lily-Rose Depp has proven she isn't interested in staying in her father Johnny Depp's shadow. The 22-year-old actress and model gained attention early on for her "it girl" persona and lack of social media. Currently, Lily-Rose only has an Instagram account, which she sporadically updates. The model is even more private about her love life, though she's dated multiple celebrities, like Timothee Chalamet.
Article continues below advertisement
In addition to her personal life, Lily-Rose's style is also something her fans admire. Specifically, her Met Gala appearances throughout the years have continued trending online. Let's unpack why TikTok users still can't get enough of Lily-Rose's 2019 Met Gala dress.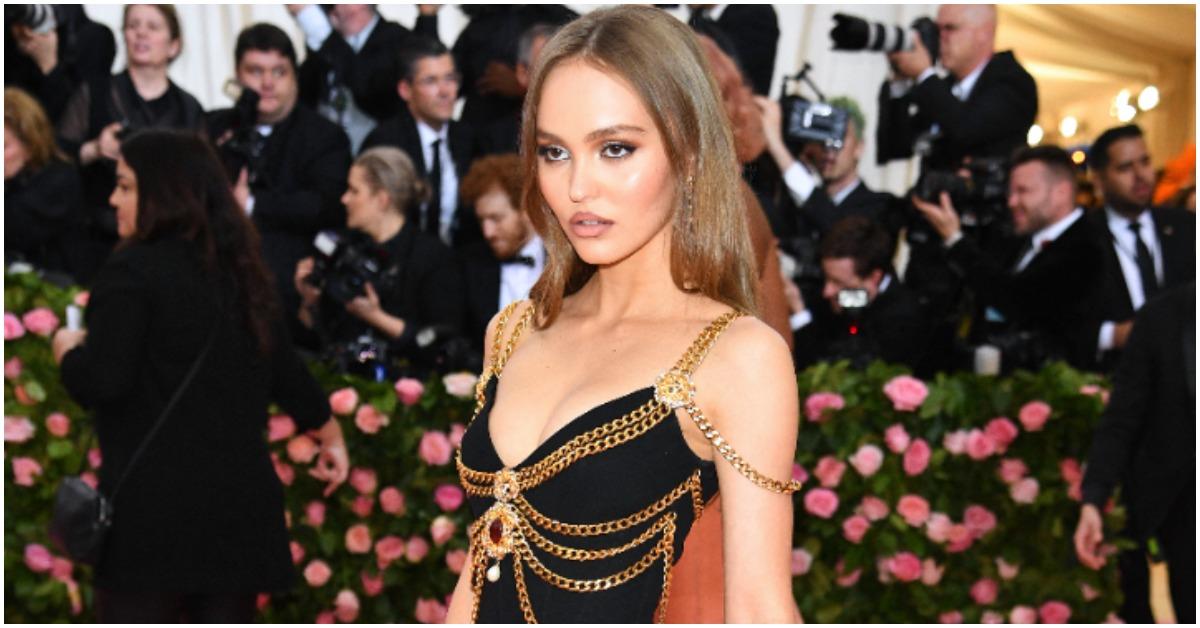 Article continues below advertisement
What did Lily-Rose Depp wear to the Met Gala?
Since making her Met Gala debut in 2016 at age 16, Lily-Rose has often been on the "best dressed" side of the event's fashion lists. After becoming Chanel's muse in 2015, the Voyagers actress dazzled in a patterned chiffon halter dress from the luxury brand. In 2019, Lily-Rose attended the Met Gala again, with a "camp" theme. The brand ambassador embodied '90s supermodel glam in a black, body-hugging Chanel dress draped with gold chains. Lily-Rose also accessorized the look with a gold clutch and open-toed shoes.
While the Wolf actress debuted her stunning black Chanel dress took place years ago, fans are still in awe of Lily-Rose's take on '90s fashion. According to TikToker @mizfit, the actress "slayed" the look, despite not sticking to the gala's theme. Typically, "camp" calls for over-the-top outfits filled with props and long trains. Nonetheless, many fans think the outfit was perfect and her best choice yet.
Article continues below advertisement
Is Lily-Rose Depp attending the Met Gala 2022?
The theme, In America: An Anthology of Fashion" is the follow-up to the Met's first post-covid gala in September, In America: A Lexicon of Fashion. Since Lily-Rose still works as one of Chanel's ambassadors, she likely received an invite to the event. However, the model's recent family drama might cause her to skip the Met Gala in 2022.
Article continues below advertisement
In April of that year, Lily-Rose's father began his defamation trial against Amber Heard. Johnny, who married Amber in 2015, sued the actress over her 2018 op-ed for The Washington Post. At the time, Amber referred to herself as a "public figure representing domestic abuse" several years after her and Johnny's 2016 divorce. The Pirates of the Caribbean claimed the op-ed cost him his reputation and negatively affected his career.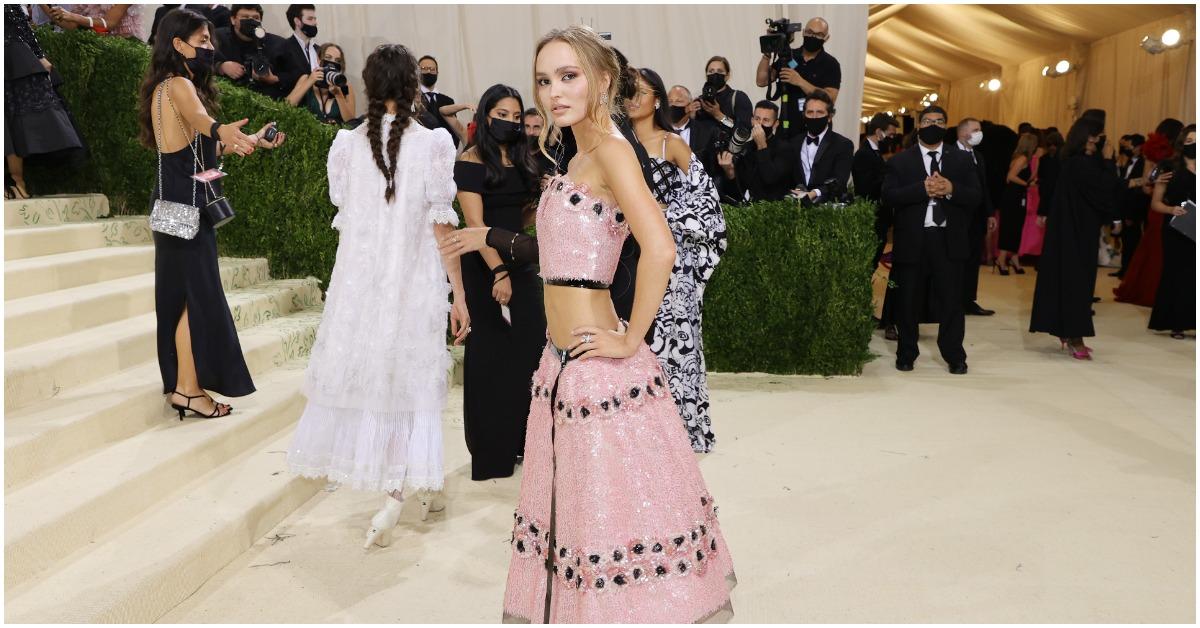 Article continues below advertisement
During the trial, Johnny said Amber's allegations also hurt Lily-Rose and her brother, Jack Depp, who were teenagers when the op-ed surfaced.
"Since I knew there was no truth to it whatsoever, I felt it my responsibility to stand up not only for myself in that instance but stand up for my children, who at the time were 14 and 16," Johnny said in court.
Lily-Rose hasn't been physically a part of Johnny and Amber's trial. In another statement, though, the Cry-Baby actor discussed his daughter's relationship with his ex. While discussing his and Amber's 2015 wedding at his private island in the Bahamas, Johnny explained why Lily-Rose was a no-show.
"My daughter Lily-Rose did not come to the wedding. She and Ms. Heard were not on particularly great terms for several reasons," he declared.