Pete Davidson Is Here to Remind Everyone How Awful Louis C.K. Is
What is Louis C.K. up to now? The comedian is trying to stage a comeback after admitting to sexual misconduct.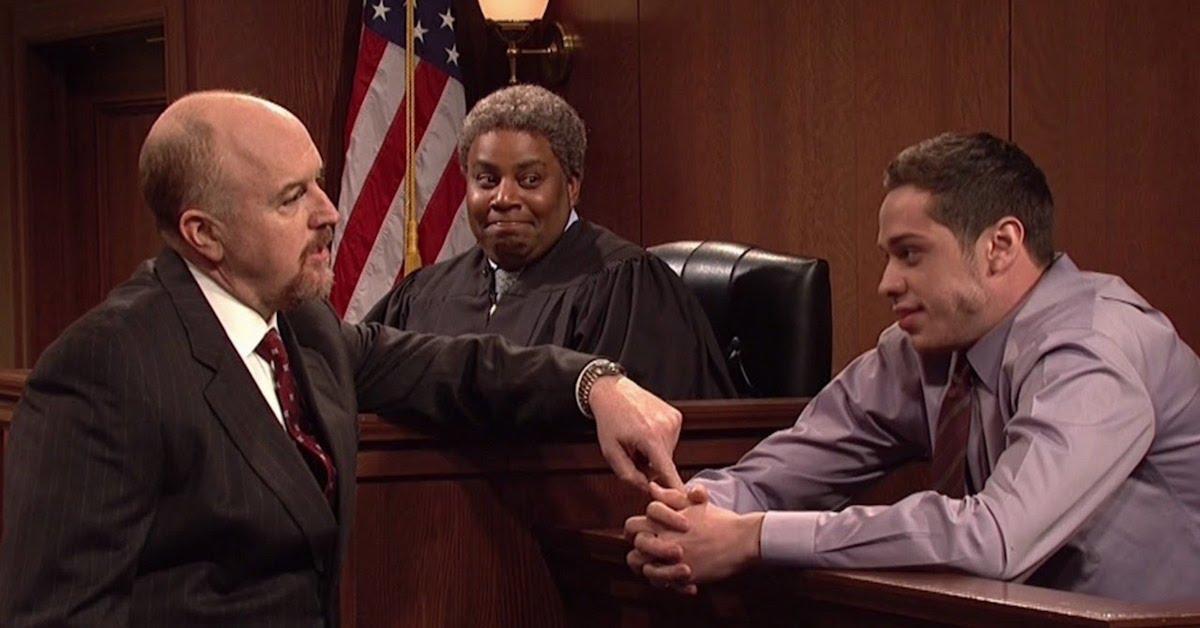 Pete Davidson has a few choice words for Louis C.K. in his new Netflix special, Alive From New York.
One of the most talked about bits from the young SNL cast member's comedy routine is his feelings towards the 52-year-old, whose career imploded in 2017 when he was accused of harassment and intimidation by multiple women.
Article continues below advertisement
It may or may not be a coincidence that the release of Pete's stand-up special coincides with the beginning of Louis' 2020 tour. Here's what the disgraced performer has been up to since admitting to sexual misconduct.
Where is Louis C.K. now?
The comedian has nearly two dozen shows scheduled through May 23, hitting several cities in the U.S. before traveling to Europe. According to attendees from his set in Phoenix, Ariz. on Feb. 21, Louis briefly addressed his #MeToo scandal on stage, but didn't apologize for his actions.
Article continues below advertisement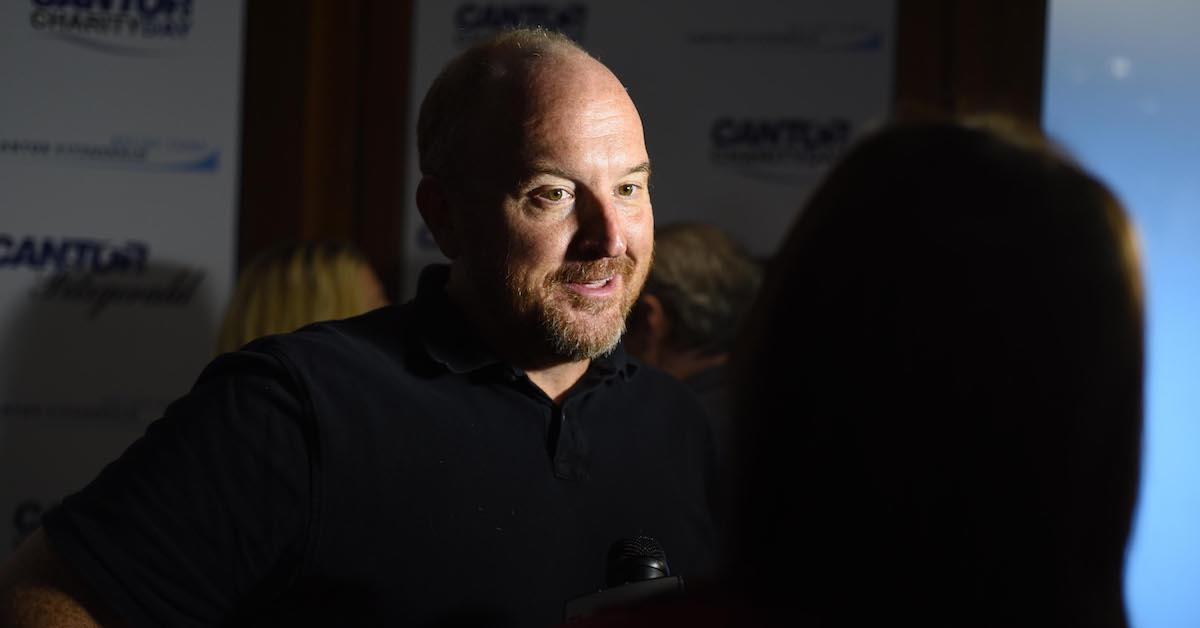 The Parks and Recreation alum acknowledged in November 2017 that stories relayed to The New York Times claiming he masturbated in front of women were true, writing, "I said to myself that what I did was okay because I never showed a woman my d--k without asking first."
As a result of the allegations and Louis' confession, his completed film, I Love You, Daddy, was shelved and Netflix halted plans for a second stand-up special. FX Networks announced that it would cut ties with the entertainer, and Disney Channel redubbed his character's voice in the animated series Gravity Falls.
Article continues below advertisement
Louis briefly returned to the public eye in August 2018, making an unannounced appearance at the Comedy Cellar in NYC. A little over a year later, he told his website subscribers that he would begin touring again.
Reporter Richard Ruelas wrote that the filmmaker received two standing ovations during his recent show in Phoenix and didn't shy away from controversial topics like the Holocaust, pedophilia, necrophilia, and terrorism. At the time of this article's publication, 11 out of Louis' 18 remaining shows were sold out.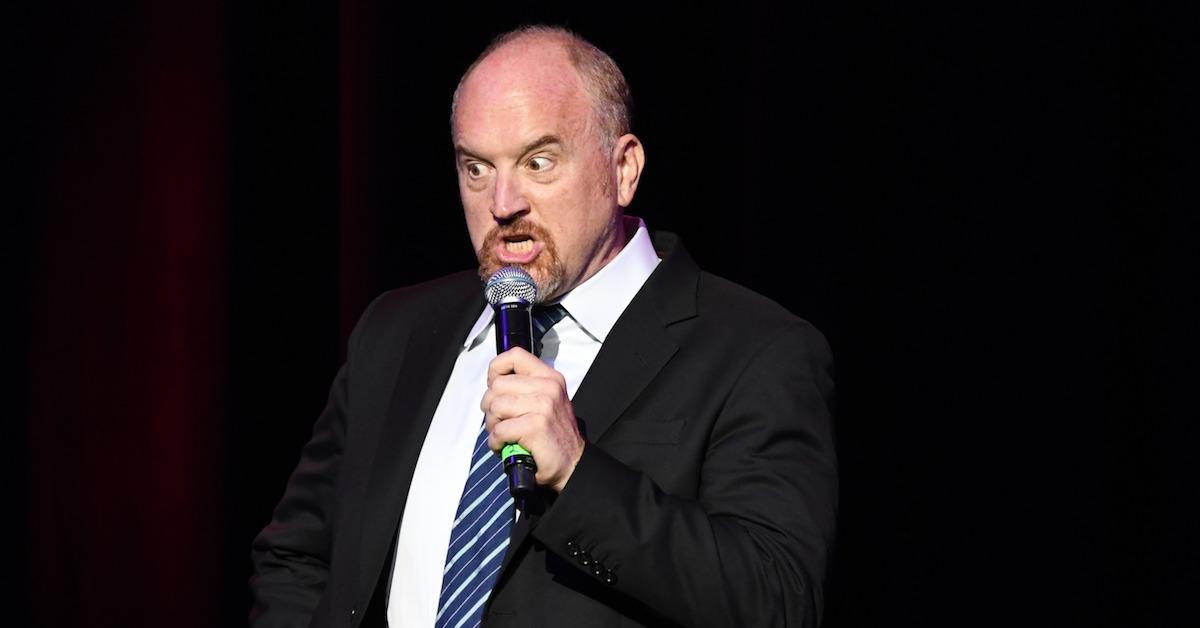 Article continues below advertisement
Why does Pete Davidson hate Louis C.K.?
In his Netflix special, the 26-year-old explains that his dislike of the Baskets writer began during his first season at SNL. He recalls Louis ratting him out to producer Lorne Michaels for smoking too much weed during his hosting stint in 2014.
"All of a sudden Louis goes, 'Look how f--king high Pete is, that f--king idiot! Just getting high at work, you stupid f--k. You're gonna smoke your career away, idiot," Pete reveals in Alive From New York.
Though Lorne didn't seem to care that much "'cause people used to do coke" in the show's early days, Pete says he had to sit with the knowledge that someone he once admired had such a negative opinion of him.
Article continues below advertisement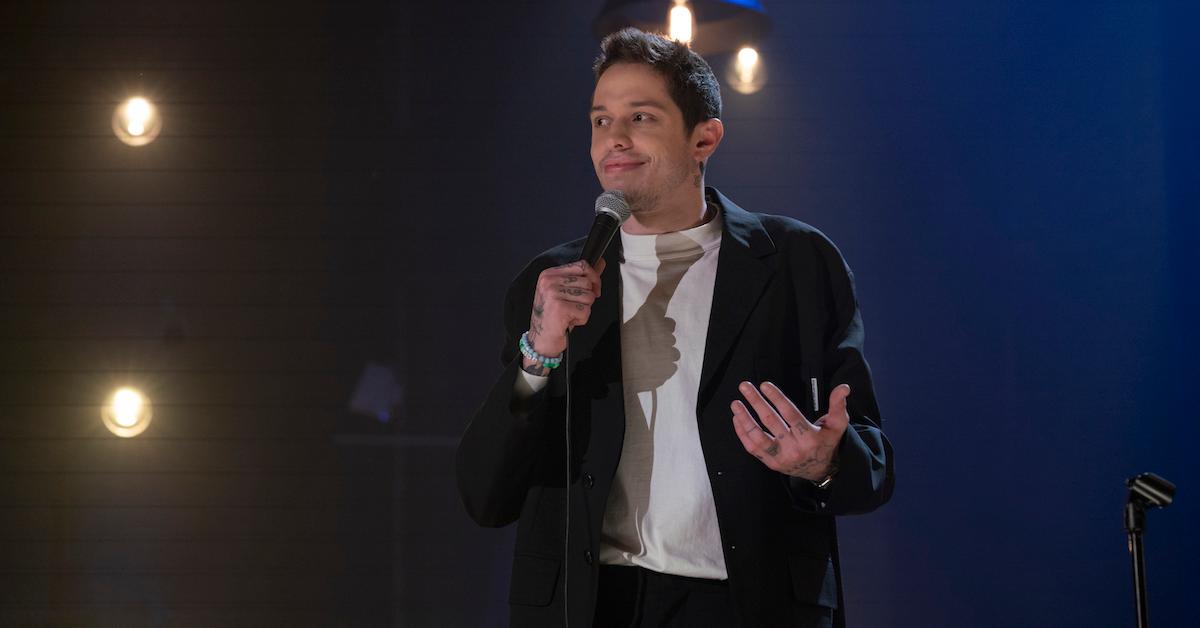 The Staten Island native later admits that he fully celebrated Louis' downfall. "I woke up and I read, 'Louis C.K. jerks off in front of women.' I went, 'Yes!' You know what I mean? Like, I didn't want it to happen, but if it was gonna happen to anybody, I'm glad it was him," Pete tells the crowd.
"It bummed me out hearing this s--t, because I just felt bad for all those women that he jerked off in front of," he adds, ending with the punchline, "If they just, like, lit up a blunt, he would've been like, 'Oh f--k, is that weed? Holy s--t, you f--king animals. I'm telling. You pieces of s--t. Oh, f--k. You're gonna smoke away your career.'"
Pete's next tattoo should be "Karma's a b---h."