Who Was Madeleine Albright's Husband? Details on the First Female U.S. Secretary of State's Family
U.S. political history is filled with individuals who have left their mark on the nation (and the world) in more ways than one. However, a lot of these storied names are buried in the pages of history books, appearing to many as if they existed in a far-off time. However, Madeleine Albright, who passed away on March 23, 2022 at 84 years old, was the perfect example of a historical face in American politics who existed in the modern day.
Article continues below advertisement
Known internationally as the first woman to ever hold the office of U.S. Secretary of State, a passionate feminist, and overall beacon of good throughout her career, Madeleine's impact on the state of the nation's politics were largely unrivaled. With that being said, many know Madeleine for the work that she contributed to during her career, but what do we know about her personal life? Was she married? Keep reading for details on her family.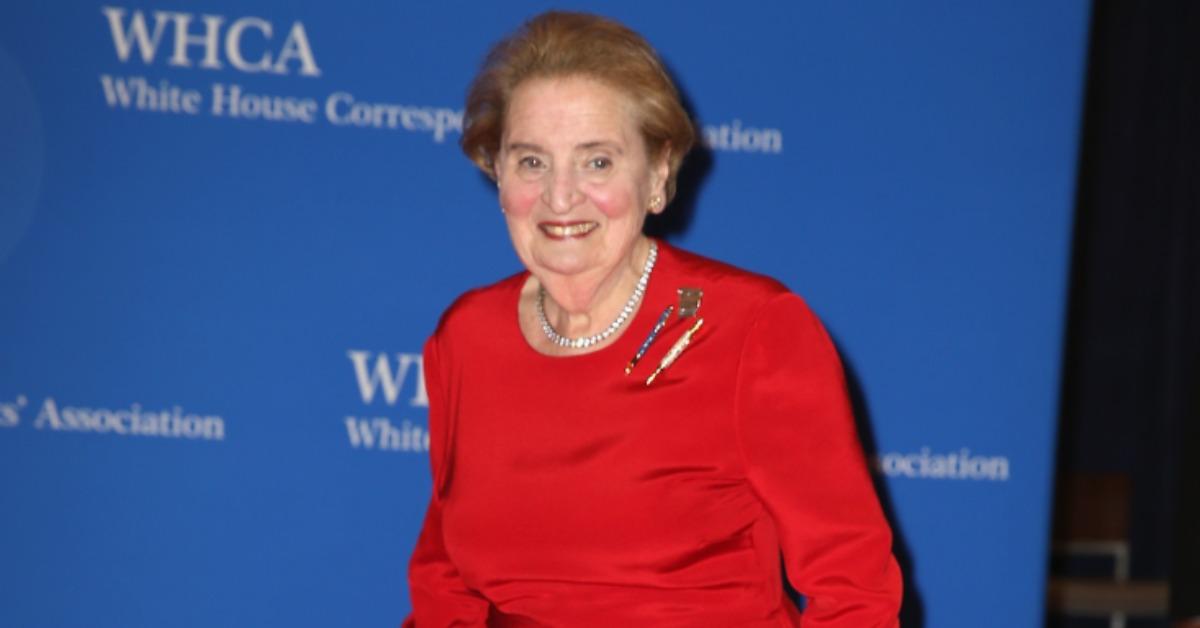 Article continues below advertisement
Who was Madeleine Albright's husband?
Although she wasn't officially in a relationship for decades leading up to her passing, Madeleine was married in the past to one man: Joseph Medill Patterson Albright. According to Wikipedia, Joseph was born in Chicago in 1937 to lawyer Jay Frederick Reeve and reporter/airplane pilot Josephine Medill Patterson.
As he grew older, Joseph went on to attend Williams College in Williamstown, Ma. Shortly after, while working a part-time job at The Denver Post, Joseph met Madeleine Jana Korbel. When Madeleine graduated from Wellesley College in 1959, the duo decided to get married. However, things got rocky between them in later years, resulting in divorce in 1982. Madeleine never remarried, while Joseph later married Marcia Kunstel and bought a Wyoming ranch with her where they still reside to this day.
Article continues below advertisement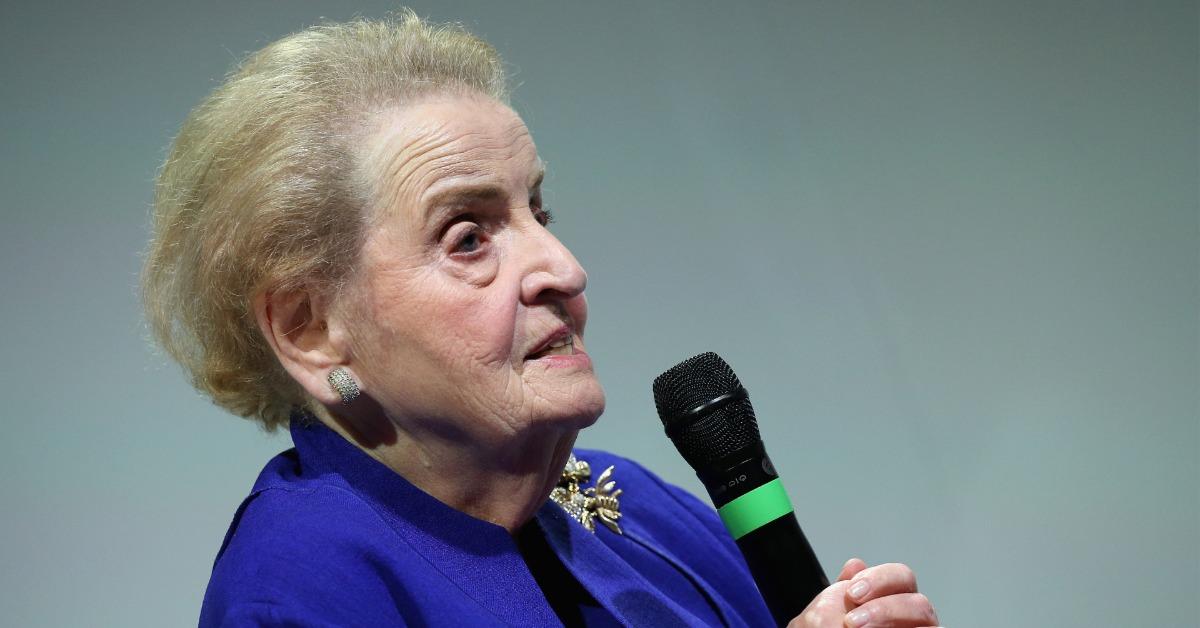 Who are Madeleine Albright's children?
Before calling quits on her marriage to Joseph, the pair brought three children into the world together. The first was their twin daughters, Alice Patterson Albright and Anne Korbel Albright, which Madeleine gave birth to in 1961. Their third child, Katherine Medill Albright, was born in 1966.
Article continues below advertisement
Alice went on to attend Williams College like her father and, after graduating, continued her education at Columbia University, where she received her master's degree in international affairs, per LinkedIn.
Anne is a Georgetown University law graduate who has previously served as a Montgomery County court judge, per the official Maryland government website.
Katherine reportedly attended both Williams College and Georgetown University. An accomplished attorney, she also serves as the executive director of child advocacy organization Safe and Sound, per TheTealMango.
Article continues below advertisement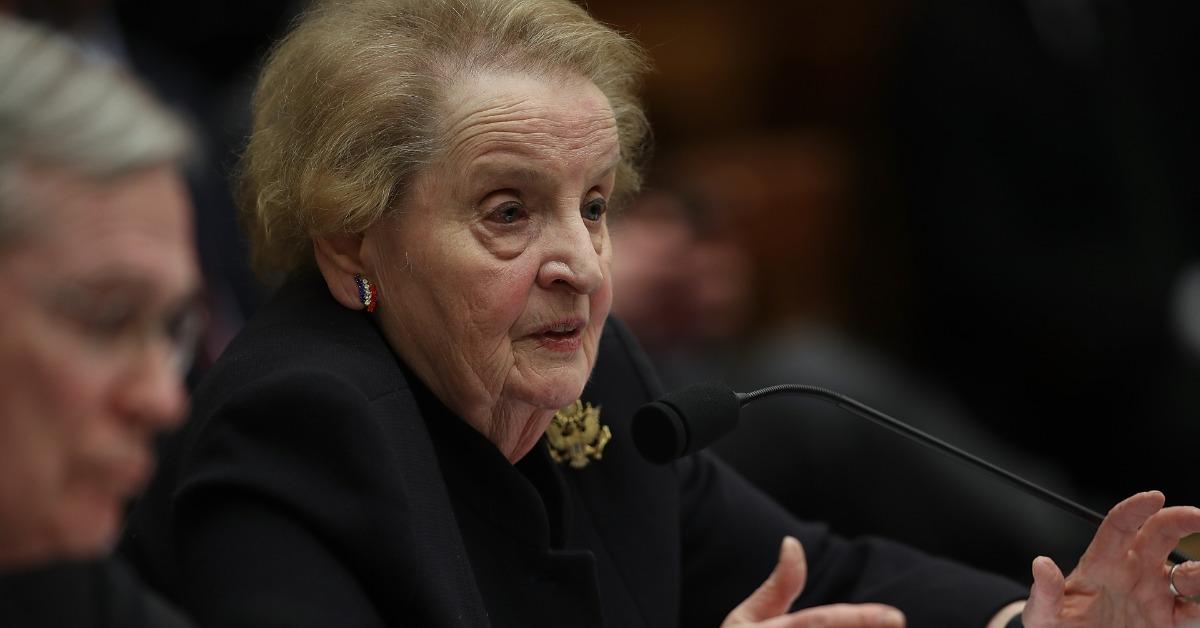 What was Madeleine Albright's cause of death?
Madeleine passed away on March 23, 2022, at 84 years old. In a statement shared by her family to Twitter, they confirmed that the cause of death was cancer, but did not specify what type.
The post detailed that Madeleine was "surrounded by family and friends" at the time of her passing.
"We have lost a loving mother, grandmother, sister, aunt, and friend," the statement noted, adding that Madeleine was a "tireless champion of democracy and human rights."
Our thoughts are with Madeleine's family, friends, and supporters during this difficult time.