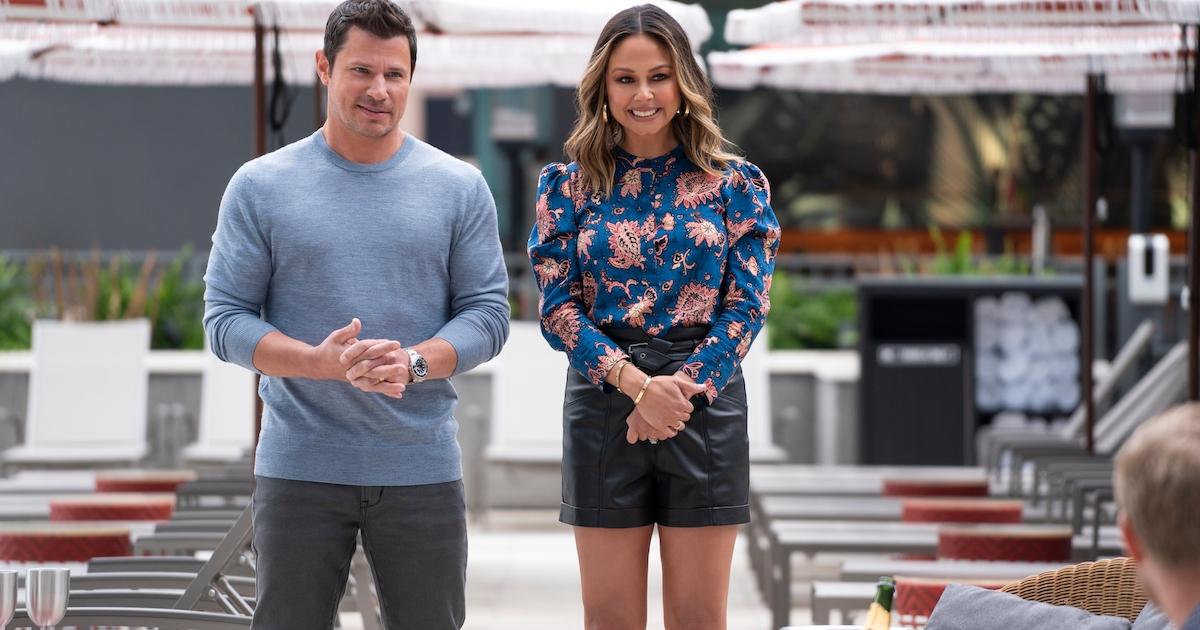 [SPOILER] Announced Her Pregnancy on 'The Ultimatum: Marry Or Move On' Reunion
Spoiler Alert: This article contains significant spoilers for The Ultimatum: Marry or Move On reunion.
After a debut season filled with betrayals, break-ups, and surprise engagements, The Ultimatum: Marry or Move On officially concluded with a reunion special on April 13.
The six couples returned to discuss the major storylines from the experimental reality series with Nick and Vanessa Lachey, and to share where they are currently at in their relationships with their original partners.
Article continues below advertisement
Before the co-hosts could dive in and start really asking fans' burning questions, the episode kicked off with one major, jaw-dropping pregnancy reveal.
Madlyn Ballatori and Colby Kissinger, who joined the show after the latter star issued the ultimatum, wed in the finale. As if their nuptials weren't enough to make headlines, the pair confirmed that they were expecting their first child together in the first few moments of the reunion special.
Read on to find out everything you need to know about Madlyn's pregnancy, and to learn where the two stand in their relationship now.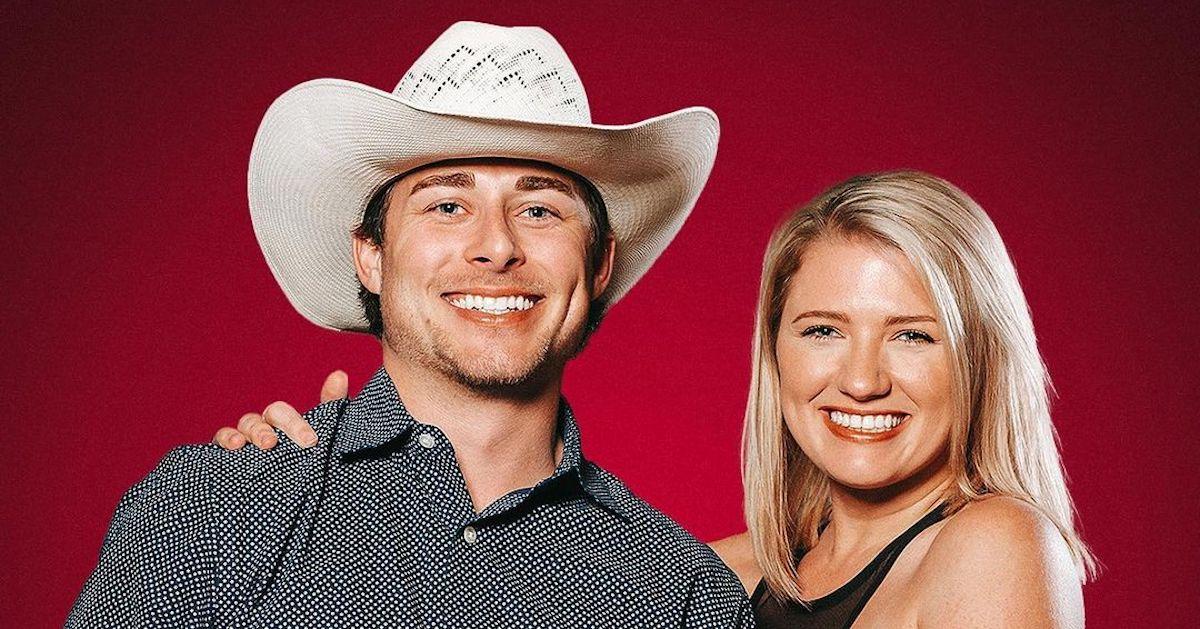 Article continues below advertisement
Madlyn Ballatori announced that she is pregnant on 'The Ultimatum: Marry or Move On' reunion.
When the reunion commenced, five of the six duos were present to hash things out with Vanessa and Nick. Spouses Madlyn and Colby were notably missing at first, but Vanessa soon asked them to come out from the backstage area.
Madlyn revealed a major baby bump as she walked out hand-and-hand with Colby. Once the pair sat down, they opened up about the pregnancy.
During the reunion taping, Madlyn shared that she was about seven months pregnant with a baby girl, and that she had felt "excellent" throughout their entire pregnancy.
"She's handling it like a pro," Colby said about his bride.
"I'm loving every second," Madlyn confirmed.
After the cast offered their warm wishes to Colby and Madlyn, Vanessa offered the parents-to-be a silver goblet sippy cup in honor of their Ultimatum experience.
Article continues below advertisement
When is 'The Ultimatum' star Madlyn's due date?
Madlyn shared that she was about seven months along when the reunion filmed, and the reality star shared further details about her pregnancy in an interview with E! News.
She told the outlet that she found out that she was pregnant in August of 2021, about three months after filming wrapped. The Ultimatum duo will become parents for the first time in May of 2022.
"We are having a baby in a month," Madlyn said to E! News in April. "I'm 35 weeks pregnant. We're having a baby, we're taking on life together. We couldn't be happier."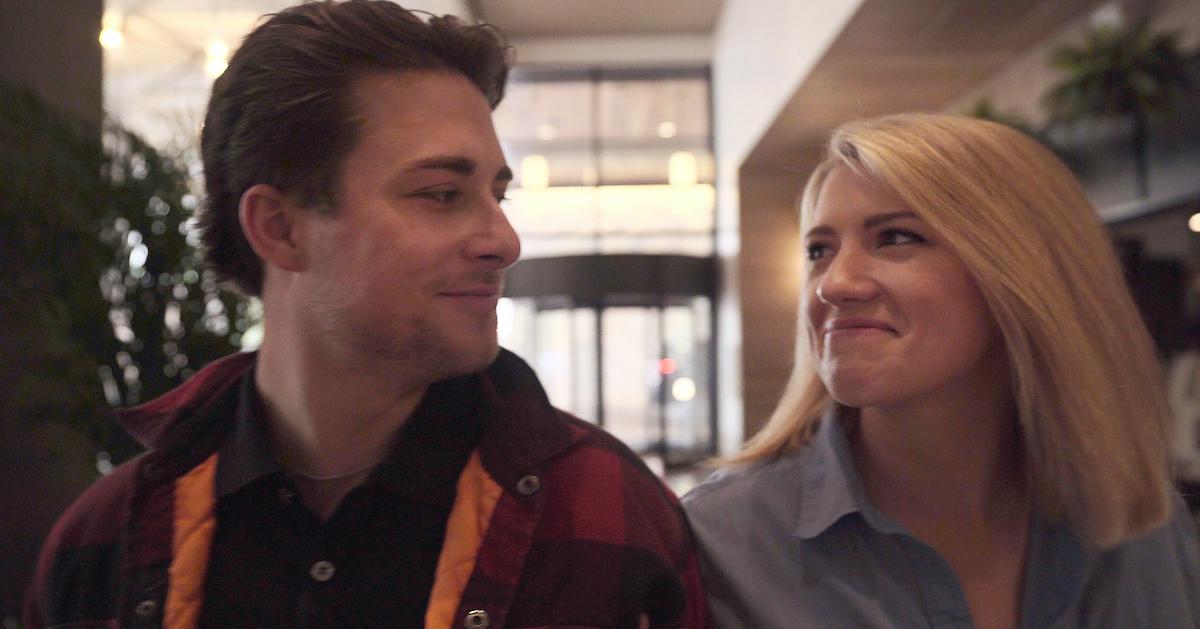 Article continues below advertisement
Colby and Madlyn are still together, and they're happily married after 'The Ultimatum: Marry or Move On.'
Though their road to a happily ever after was quite unconventional, Madlyn and Colby were the only original couple to tie the knot at the end of The Ultimatum experience (Alexis Maloney and Hunter Parr have a wedding date set for June 2022, while Nate Ruggles and Lauren Pounds are also still engaged).
Since Madlyn confirmed her pregnancy on the reunion, it should not come as a surprise to fans that the two are still together following their impromptu finale proposal and wedding.
In addition to being as in love as ever before, both Madlyn and Colby are glad that they went on the show to confirm their devotion to one another.
"Choosing Colby, being given the ultimatum, and choosing our marriage — it's been such a gift," Madlyn shared during the reunion.
One hurdle the two faced during the show was Madlyn's group of friends, who weren't always supportive of Colby. Madlyn confirmed that her friends are now fully in support of their relationship, and that all of their loved ones have "approved" of their marriage.
Now that the two are nearly a year into their marriage, their next major milestone will be parenthood!
Season 1 of The Ultimatum: Marry or Move On is available to stream on Netflix now.