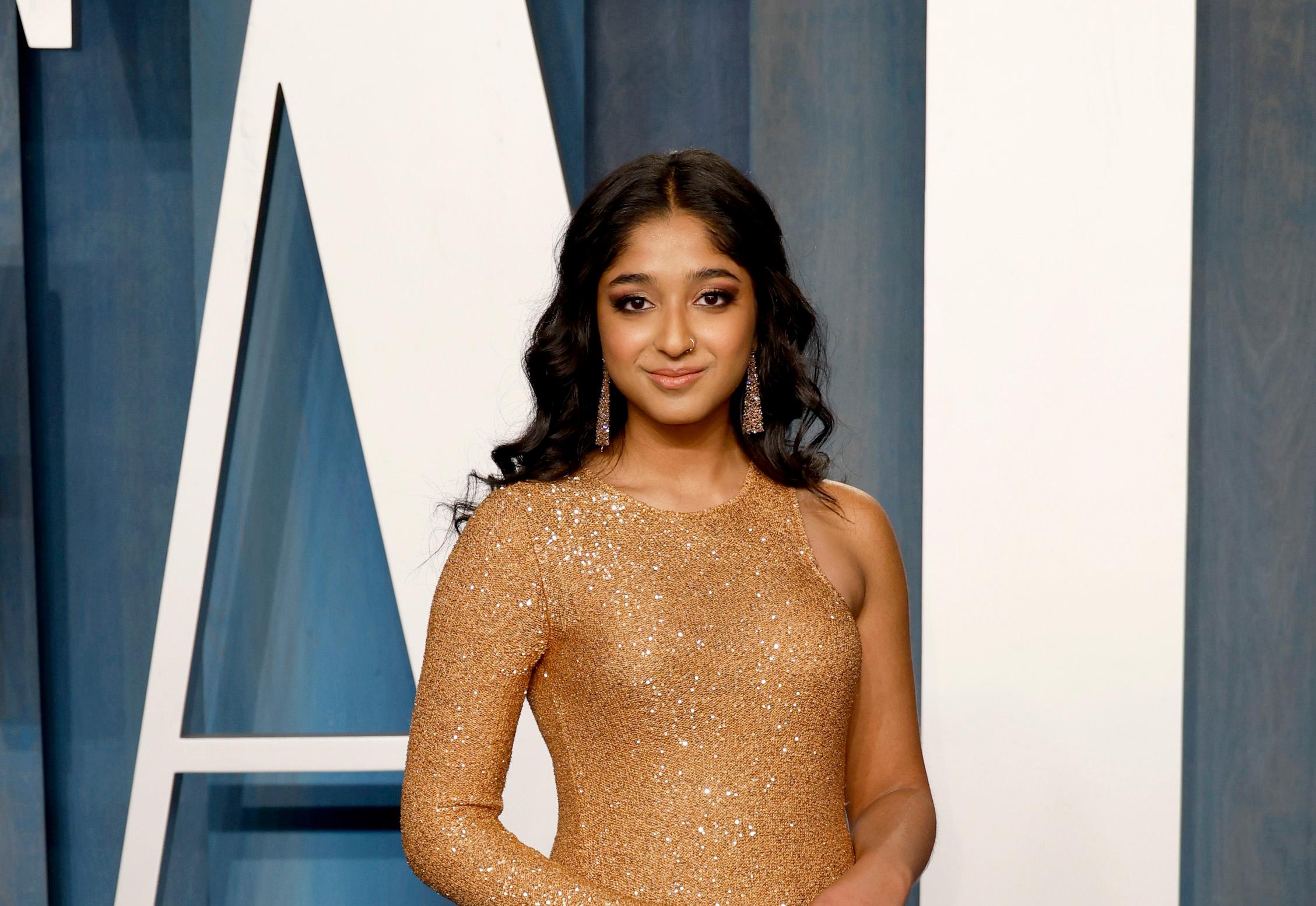 Maitreyi Ramakrishnan's Parents Immigrated to Canada as War Refugees
If you attempt to have a conversation with us right now, chances are we'll bring up Never Have I Ever.
The coming-of-age dramedy — which Mindy Kaling and Lang Fisher co-created — is gearing up to release its third season on Netflix and fans are ready to re-embrace the typical shenanigans of Devi Vishwakumar (Maitreyi Ramakrishnan).
Article continues below advertisement
Ahead of the Season 3 premiere, we're brushing up on everything there is to know about our favorite leading lady.
With that said, here's what fans should know about Maitreyi Ramakrishnan's parents and siblings; plus, stick around as we disclose what the 20-year-old actress has said about her ethnicity.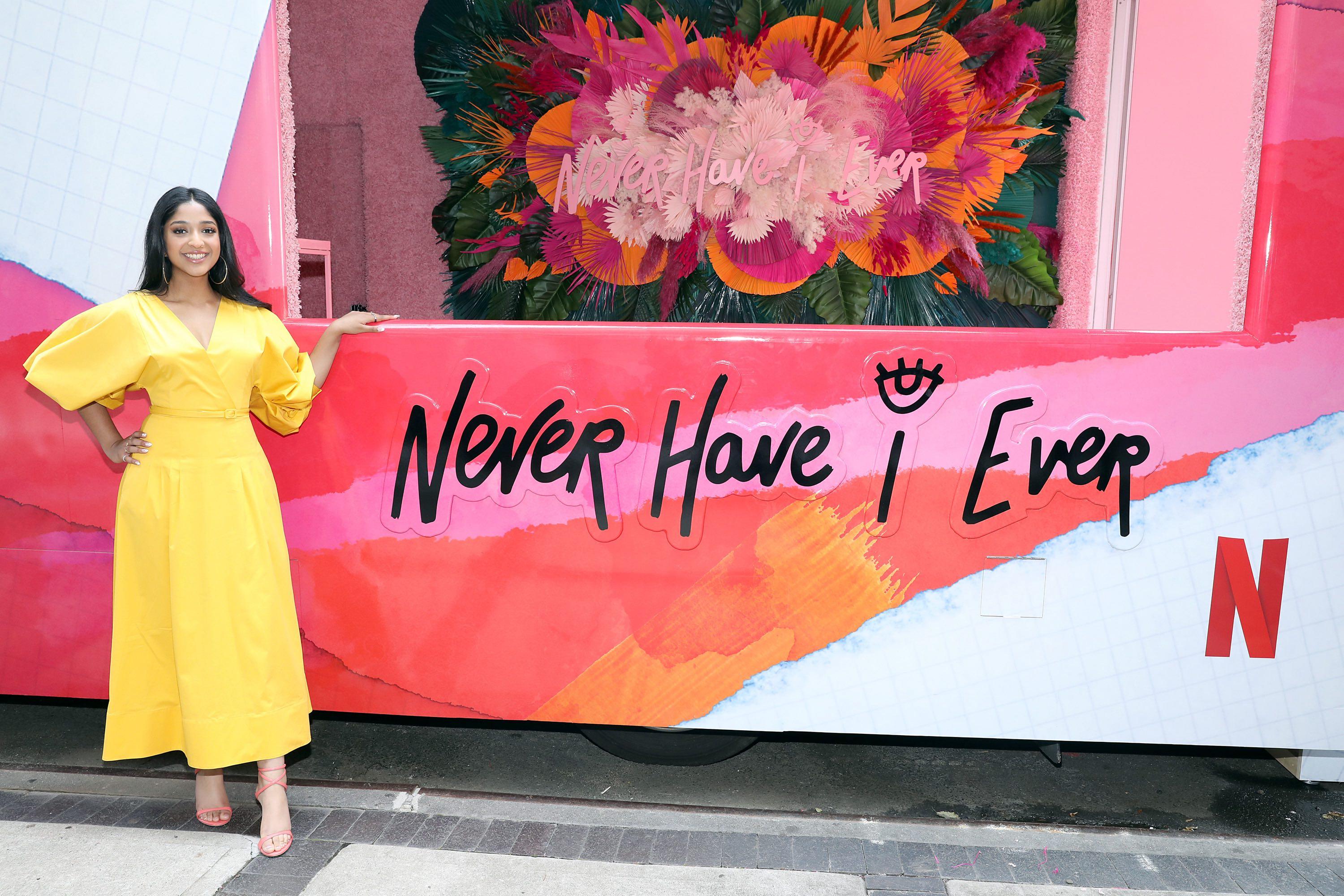 Article continues below advertisement
Who are Maitreyi Ramakrishnan's parents?
Maitreyi's father is named Ram Selvarajah and her mother is Kiruthiha Kulendiren. According to Evening Standard, the Sri Lankan civil war on Tamil citizens forced Maitreyi's parents to flee as refugees from Sri Lanka to Canada.
Ram's official LinkedIn profile reveals that he is currently a systems analyst and team lead for the government of Ontario; he started the role in August 2012. Overall, he's worked for the government for 14 years, beginning his career in January 2008.
You can follow him on Instagram here.
Article continues below advertisement
As for Maitreyi's mother, Kiruthiha, there are conflicting reports; some say she works in marketing, while others claim her occupation is unknown. We know it's not much, but we can safely assume that Kiruthiha strives to stay out of the spotlight.
Nevertheless, you can follow her on Twitter here — she often retweets posts about her daughter, Maitreyi.
Article continues below advertisement
What is Maitreyi Ramakrishnan's ethnicity?
When it comes to her ethnicity, Maitreyi identifies as Tamil-Canadian. This revelation came about when Netflix officially announced the cast of Never Have I Ever, in which the press release described the actress as Tamil-Canadian.
Article continues below advertisement
"I made it very clear to my agent and publicist that Tamil-Canadian is very, very important to me," Maitreyi told Now Toronto in August 2019. The outlet noted she "made sure her ethnicity and nationality were spelled out exactly that way" in the release.
"My identity isn't being Sri Lankan... That's not my country. My country is Canada. But my culture is definitely Tamil."
Does Maitreyi Ramakrishnan have any siblings?
If you thought Maitreyi was an only child like her character in Never Have I Ever, you'd be mistaken. The Turning Red actress has an older brother named Vishwaa Ramakrishnan. Like their parents, Vishwaa is quite a private person.
However, you can follow him on Instagram here; based on his profile, it seems Vishwaa is an aspiring musician. Not only has he seen The Rolling Stones live in concert, but he also traveled to Nashville to gain more experience in the industry.
Article continues below advertisement
On Aug. 10, Maitreyi appeared on The Tonight Show Starring Jimmy Fallon and briefly talked about her brother. She told the titular host that she always tried to be "the center of attention" growing up and made "all of [her] brother's birthday parties about [her]."
Seasons 3 of Never Have I Ever premieres Friday, Aug. 12 on Netflix.