Pixar's 'Turning Red' Tackles the Puberty Stage in a Brilliant Way
Pixar's latest film, 'Turning Red,' officially debuted on Disney Plus, and viewers are wondering if the film is about puberty. Here's what we know.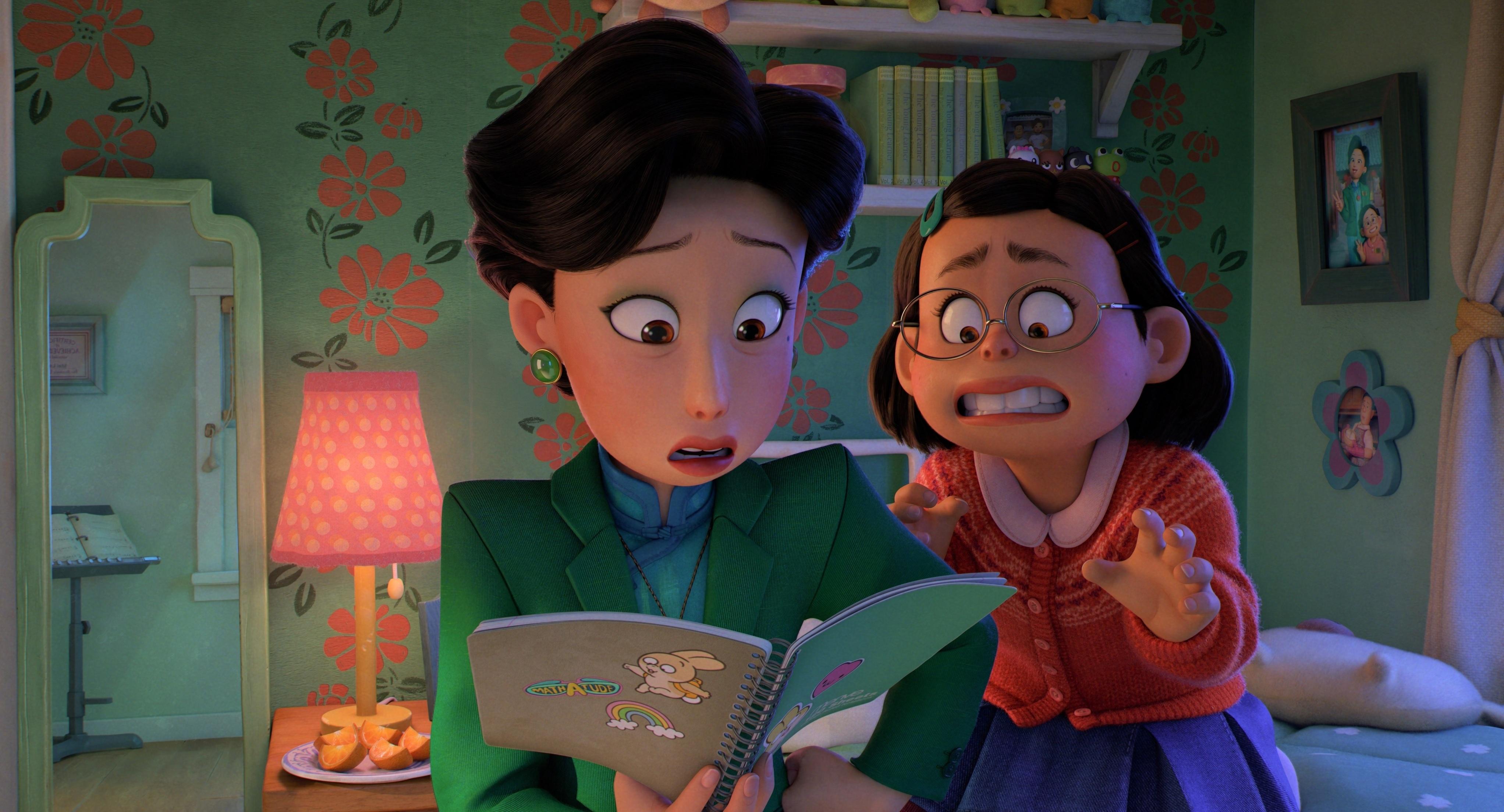 Spoiler alert: This article contains minor spoilers for Turning Red.
For the last 27 years, Pixar has taken the world of animation to new heights.
Since the release of Toy Story, the legendary studio has brought us brilliant computer-animated tales that permit their viewers to fall in love and identify with the likes of robots, sea monsters, and insects. Now, Pixar's latest feature film, Turning Red, encapsulates that oh-so-familiar charm but does so in invigorating ways.
Article continues below advertisement
Pixar is best known for its hidden meanings and metaphors; Luca is about the LGBTQ community, and WALL-E is a robot love story that's also about environmental concerns and consumerism.
While these are prevalent topics discussed in our world, there's one that typically hides in the shadows: puberty. Luckily, it seems Turning Red is changing the narrative surrounding one's coming-of-age.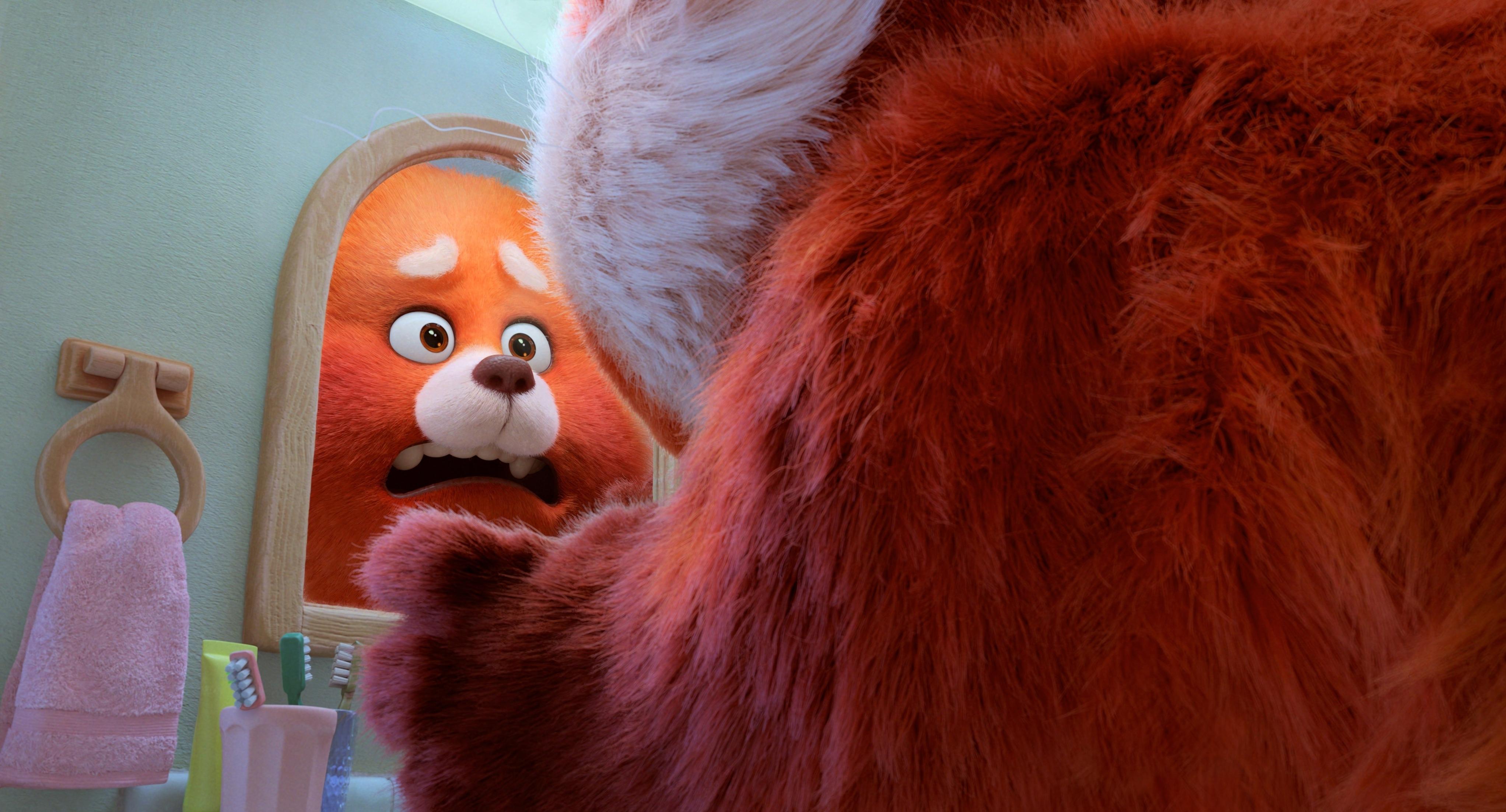 Article continues below advertisement
Is 'Turning Red' about puberty?
Pixar's 25th feature film, Turning Red, centers around 13-year-old Meilin "Mei" Lee (Rosalie Chiang), who encounters a massive problem one morning — she discovers she has transformed into a giant red panda. Though Mei tries to keep this change a secret from her parents, her mother, Ming (Sandra Oh), finds out and mistakenly believes her daughter got her period.
Ming then brings Mei supplies and offers advice about her body's sudden changes, all the while she is hiding out in the shower, anxiously reacting to the fact that her body has fur.
Director and co-writer Domee Shi spoke with Polygon about this moment, revealing that the enormous red panda "is a metaphor not just for puberty but also what we inherit from our moms and how we deal with the things that we inherit from them."
Article continues below advertisement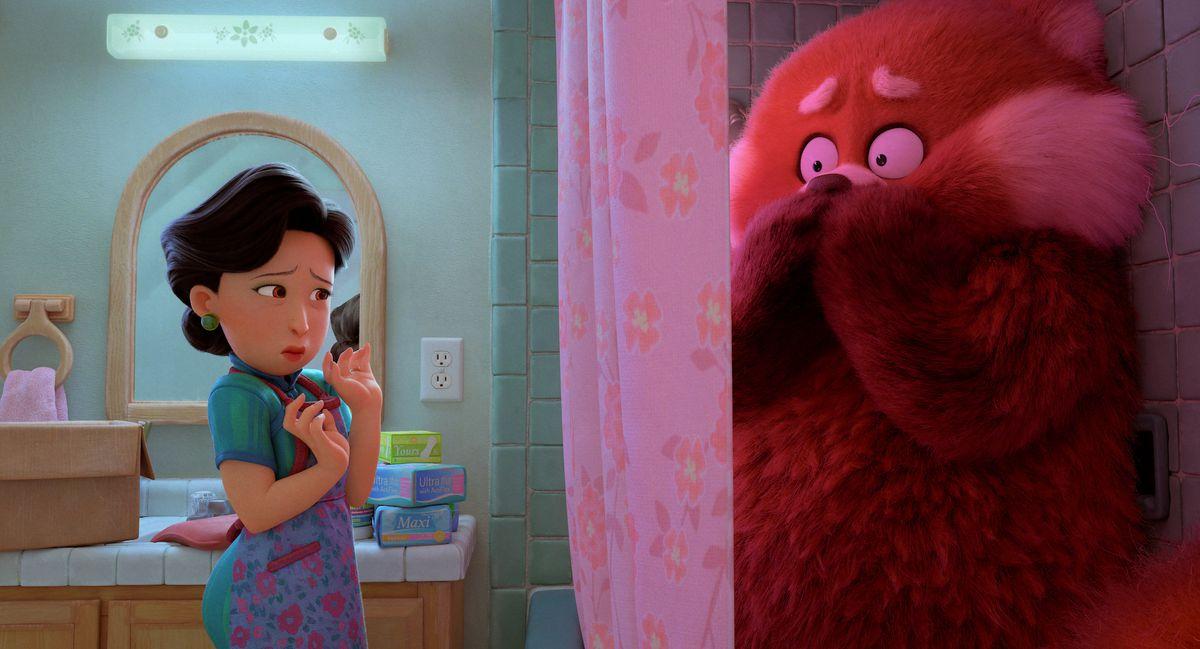 With Turning Red being Domee Shi's feature film debut, many might assume she would take a more laid-back and frivolous approach. However, if you've seen her Academy Award-winning Pixar short film Bao, you know Domee takes any opportunity to dive into complex themes from a child's standpoint.
Article continues below advertisement
In Turning Red, Mei eventually discovers that she transforms into a red panda every time she experiences intense emotion (this could represent PMS mood swings).
Along the way, she must learn to navigate this new part of her life while dealing with the typical highs and lows of adolescence. And, if you are curious, yes, that means cringe-worthy discussions about one's period.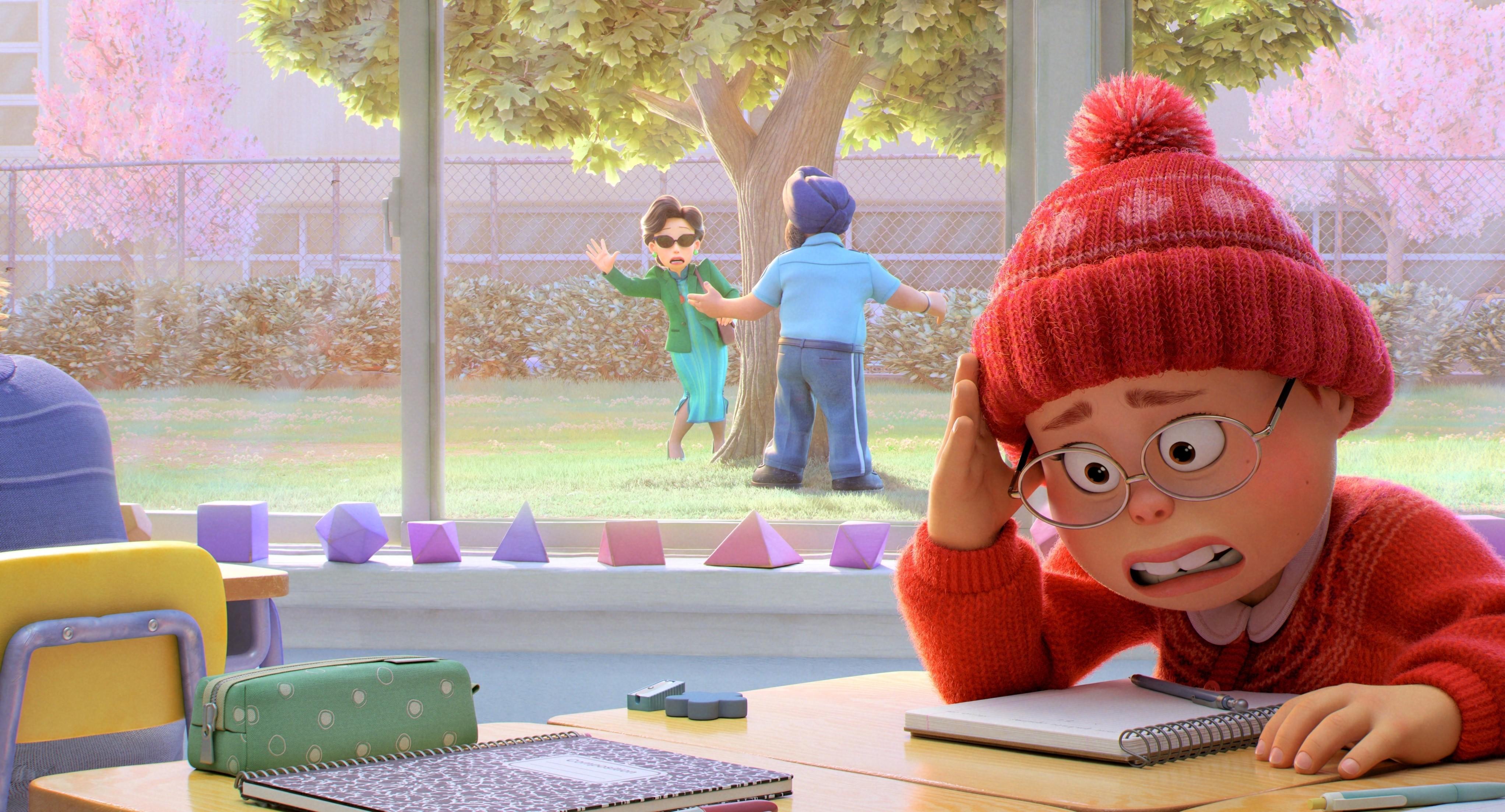 Article continues below advertisement
Everyone was in favor of "having these real conversations about periods" in the film.
Producer Lindsey Collins told Polygon that puberty and periods were "always in the very earliest versions of the film" and were "the first thing we put into production." She added, "Everybody on the crew was unapologetic in support of having these real conversations about periods and about these moments in girls' lives."
Lindsey recounted that although she and Domee were completely on board with making Mei's period a dominant presence, they were worried about how the Pixar higher-ups would respond since menstruation is such a rare subject in entertainment. Luckily, the studio heads never brought it up.
Article continues below advertisement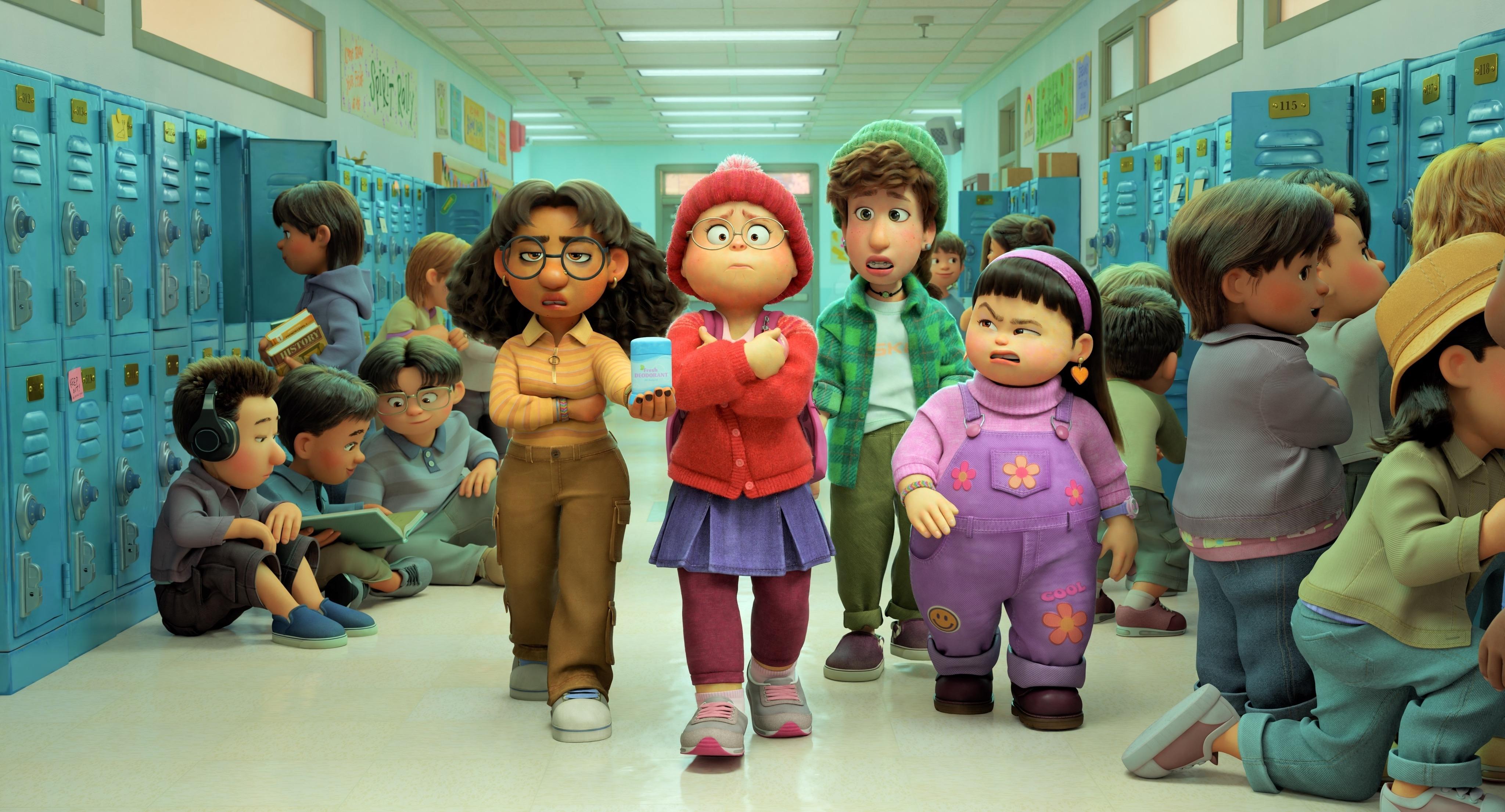 "I think they saw it very much in the DNA of the film and the characters," Lindsey said. "The hope is with putting it on the screen and having it be something that is cringy, but also funny, and a part of this story, it does normalize it. There's an appreciation from anybody who's gone through it for what we put on the screen, but also those who haven't gone through it."
Turning Red is now available to stream on Disney Plus.