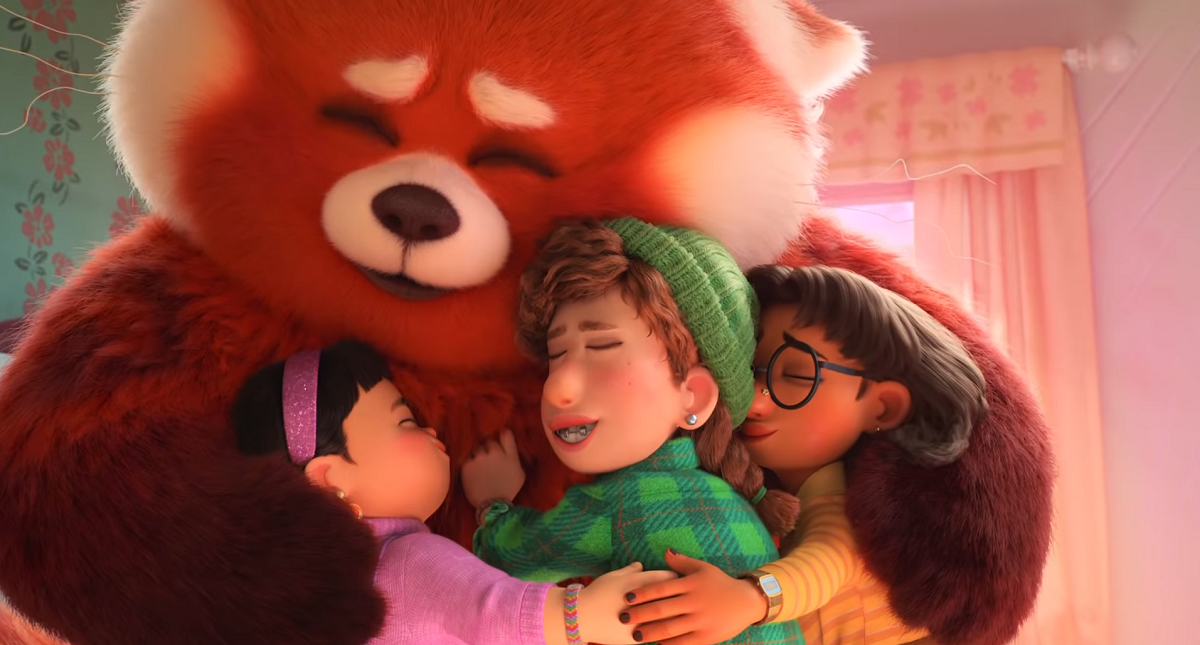 'Turning Red' Is Pixar's Latest Animated Feature, but Will It Arrive on Disney+?
Pixar's latest offering features one of the fuzziest and most adorable creatures since Sully of Monsters Inc. The upcoming Turning Red is a new animated film with plenty of the heart, depth, and fun that Pixar films are known for. But with the current history of Pixar's recent releases and the ongoing state of the COVID-19 pandemic, the question has to be asked. Is Turning Red going to be on Disney+ when it releases?
Article continues below advertisement
Turning Red follows 13-year-old Meilin "Mei" Lee (Rosalie Chiang). As she grapples with being the perfect daughter and living her adolescence with freedom, she awakens to a family curse that turns her into a giant red panda whenever she gets too excited. Puberty takes on a whole new meaning as Mei tries to hide her secret while still trying to live her own life.
The film will also star Sandra Oh as Mei's mother, Ming, and Never Have I Ever's Maitreyi Ramakrishnan as one of Mei's friends, Priya. Turning Red isn't due until 2022, but that's a long time to consider whether or not the film will be streaming during its release.
Article continues below advertisement
Will 'Turning Red' be on Disney+?
The last three Pixar films have been heavily impacted by the COVID-19 pandemic. In the first few months of quarantine, movies were lucky enough to receive home releases on streaming services if they weren't delayed by a year.
When Onward was released in theaters in March 2020, it was made available to stream on Disney+ a mere two weeks after its theatrical release, accomodating for audiences trying to isolate themselves in their homes.
Article continues below advertisement
The next two films from the animation studio saw similar treatment. While it was originally going to debut in theaters, Soul was released directly to streaming on Dec. 25, 2020, and became the first Pixar film to not be given a wide theatrical release. 2021's Luca also had its theatrical release canceled in place of streaming exclusively on Disney+. Other Disney films like Raya and the Last Dragon and Black Widow also streamed on Disney+ while playing in theaters.
Article continues below advertisement
That being said, it might be too early to predict if Turning Red will stream as well. Movies have slowly but surely transitioned back to theater-exclusive premieres after a period of concurrent streaming releases. Recent Disney films like Shang-Chi and Eternals have only been shown in theaters, and audiences seem to be more than comfortable going out to see them again, given Shang-Chi's commercial success.
What we do know is that Turning Red will have a theatrical release. In fact, it will be the first Pixar film to be released in theaters in two years. According to an April 2021 report by Insider, Pixar staffers have been frustrated with their recent projects having streaming-only deals. It might stand to reason that Pixar movies, like most big-budget films lately, are settling back into theaters after a lengthy absence.
Turning Red will be released in March 2022.