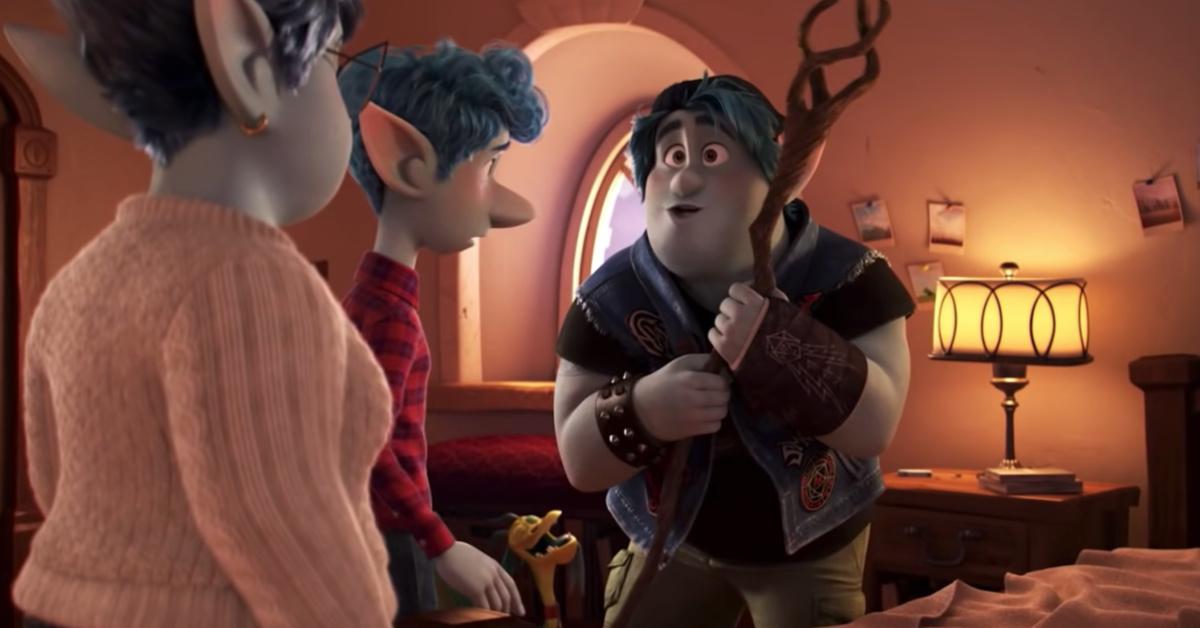 'Onward' Literally Just Came Out, but It's Gonna Be on Disney Plus Sooner Than You Think
Now that dedicated Disney fans have their Disney Plus subscriptions, there's one question everyone has as soon as a new Disney movie comes out: When can I stream it on Disney Plus? Going to the movies is great and all, but we all know the true luxury is watching a new(ish) movie from the comfort of your own home.
Article continues below advertisement
Now that Onward has been released, the question is exactly the same: When will Onward be on Disney Plus? Well, the answer has changed quite a bit since movie theaters were forced to shut down in the wake of the novel coronavirus pandemic.
When will 'Onward' be on Disney Plus?
As you can probably imagine, Disney (and Pixar) really want people to go see the movie in theaters, so offering it on their streaming service would not be a very wise business decision. Or at least, it wouldn't if people could actually go see it in theaters. By the time Onward came to the big screen, people were already beginning to social distance due to COVID-19 and the film flopped at the box office.
Article continues below advertisement
To make matters worse, movie theaters around the country had to close their doors barely two weeks later, not leaving much time for the film to recover and make back some of the $175 million to $200 million Pixar movies typically cost to make. In response, Disney, and a number of other distributors who unfortunately released their movies right around the time COVID-19 was named a pandemic, decided to release their movies online instead.
Article continues below advertisement
Movies like Universal's Emma, The Hunt, and The Invisible Man, as well as Warner Bros. Pictures' Birds of Prey and The Way Back and Sony's Bloodshot, were released early on a number of platforms including Amazon Prime (in their new Prime Video Cinema hub), Google Play, Fandango Now, Vudu, iTunes, and YouTube. The catch is, however, that the movies all cost $19.99 to buy or rent. Disney's Onward is available in the same way.

Article continues below advertisement
Disney Plus will be getting 'Onward' earlier than expected.
Much like how Frozen 2 was released early as a treat for everyone stuck at home with their kids and going crazy, Onward is also coming to Disney Plus early. The newest Pixar film will be joining the lineup on April 3. It's expected to arrive around midnight in Pacific Time.
In a statement, director Dan Scanlon and producer Kori Rae said, "While we're looking forward to audiences enjoying our films on the big screen again soon, given the current circumstances, we are pleased to release this fun, adventurous film to digital platforms early for audiences to enjoy from the comfort of their homes."
Onward nearly completes the Pixar library on Disney Plus, save for Incredible 2, which is currently available on Netflix. There's been no word yet about what will happen to Pixar's upcoming Soul, which still has a June 19 release date. If movie theaters have to remain closed until that point, we may either see the date pushed back or the movie might go straight to video on demand, as is the case for Dreamworks' Trolls World Tour.