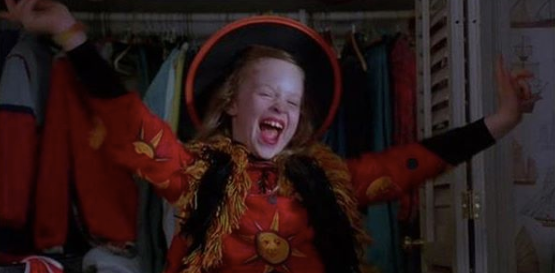 The Witch Is Back! Bette Midler Gives Fans an Update on 'Hocus Pocus 2'
By Jacqueline Gualtieri

Oct. 1 2020, Updated 11:32 a.m. ET
Are you ready to have a spell cast on you all over again? Hocus Pocus fans, get ready to return to Salem and get psyched for the long-awaited sequel to the Halloween classic. 
Article continues below advertisement
Last October (2019), multiple outlets reported that Disney was finally bringing us the sequel that fans have been demanding. When is Hocus Pocus 2 coming out? We have the details.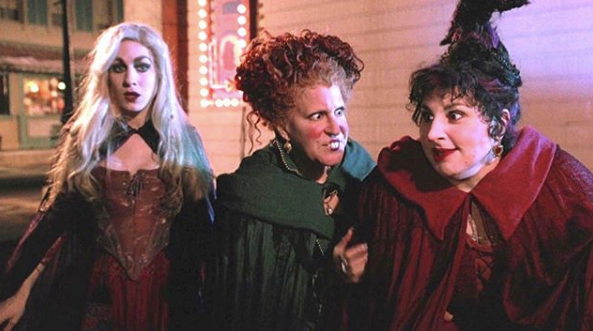 Article continues below advertisement
Bette Midler shared an update with fans on 'Hocus Pocus 2.'
The Sanderson sisters will be back (and most likely looking to steal the lives of all the children in Salem again). While Disney has yet to confirm if the three stars of the original film were involved in the sequel, Bette Midler, who played Winifred Sanderson, told Entertainment Tonight that she's "absolutely" down to reprise her iconic role. Adding, "I can't wait to fly!"
The actress continued, "We're just talking logistics." 
Basically, the witch is back ...
So, when can fans expect the sequel to drop? 
Article continues below advertisement
What's in development and when is 'Hocus Pocus 2' coming out?
Collider published an exclusive in 2019 that revealed that, not only is Hocus Pocus 2 in development, but it's even already found its head writer. Jen D'Angelo, who was previously a writer and a co-producer for Workaholics, has been hired to write the script for the sequel. Although Jen has written for a number of television shows, including Cougar Town and Happy Together, the sequel will be her first full-length feature film script.
Article continues below advertisement
The sequel is being developed for Disney's new streaming service, Disney+, which launched on Nov. 12, 2019. While many fans were hoping the Halloween classic would drop on the new streaming platform in 2020, we predict the film will be released in the fall of 2021.
What can we expect from the sequel and is everyone coming back?
The most important question, clearly, is, "Are the Sanderson sisters all coming back?" While Disney has not announced the full lineup of cast members, many of the film's OG characters are ready to reprise their roles. That being said, Doug Jones, who played Billy Butcherson, has said that he would be eager to return if a Hocus Pocus sequel ever did happen. 
Article continues below advertisement
According to Bette Midler, all three of the Sanderson sisters have said that they are more than willing to do a sequel if Disney asked. Which means that the ball is in Disney's court to bring the sisters back together.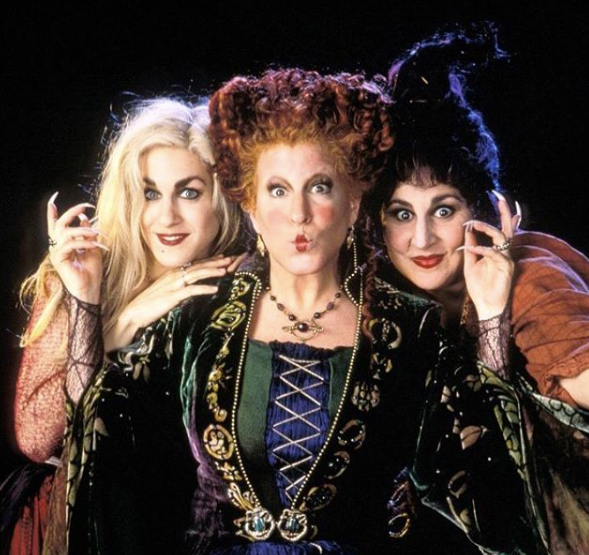 Article continues below advertisement
The plot of the sequel has not yet been revealed but Jen may have some strong material to build from. Last year, Disney-Hyperion, a publishing house owned by Disney, published a book set 25 years after the events of the first film, which introduced a new group of kids that have to face the infamous sisters. The book followed Poppy, the daughter of Max and Allison from the original movie, who originally doesn't care about Salem's famous Halloween history.
But when Poppy meets Isabella, Isabella gets her more interested in the town's history and gets her questioning the black candle that Poppy's parents have locked away in a safe. Meanwhile, the two begin to understand their own blossoming romance. 
The book sounds like a magical way to continue the story started by the first film, but we'll have to wait and see what direction Jen wants to take her script in. All we can say, though, is that there is no Hocus Pocus without everyone's favorite family of witches.