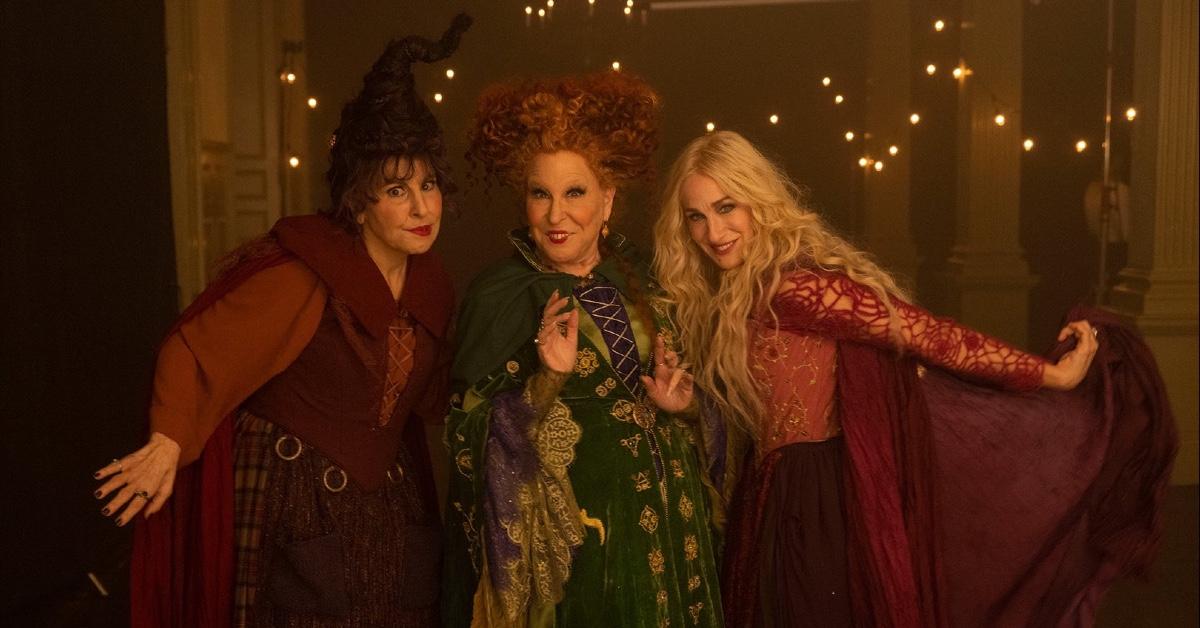 The Highly Anticipated 'Hocus Pocus 2' Has Been Brewing, and the First Look Is Finally Ready
Are you ready to have a spell cast on you all over again? Hocus Pocus fans, get ready to return to Salem and get psyched for the long-awaited sequel to the Halloween staple.
Even though Kenny Ortega's original 1993 film was deemed a critical and box-office flop, it went on to cement itself as a family-friendly cult classic. (Come on, any film that sees Grammy winner, Emmy winner, and Oscar nominee Bette Midler as its lead is destined to be a campy success.)
Article continues below advertisement
In October 2019 — more than two decades after the release of Hocus Pocus — multiple outlets reported that Disney was finally delivering the long-awaited sequel fans have been demanding. And since then, we've gotten a bunch of exciting updates.
So, when is Hocus Pocus 2 coming to Disney Plus? And what else do we know about the film? Keep reading for more details.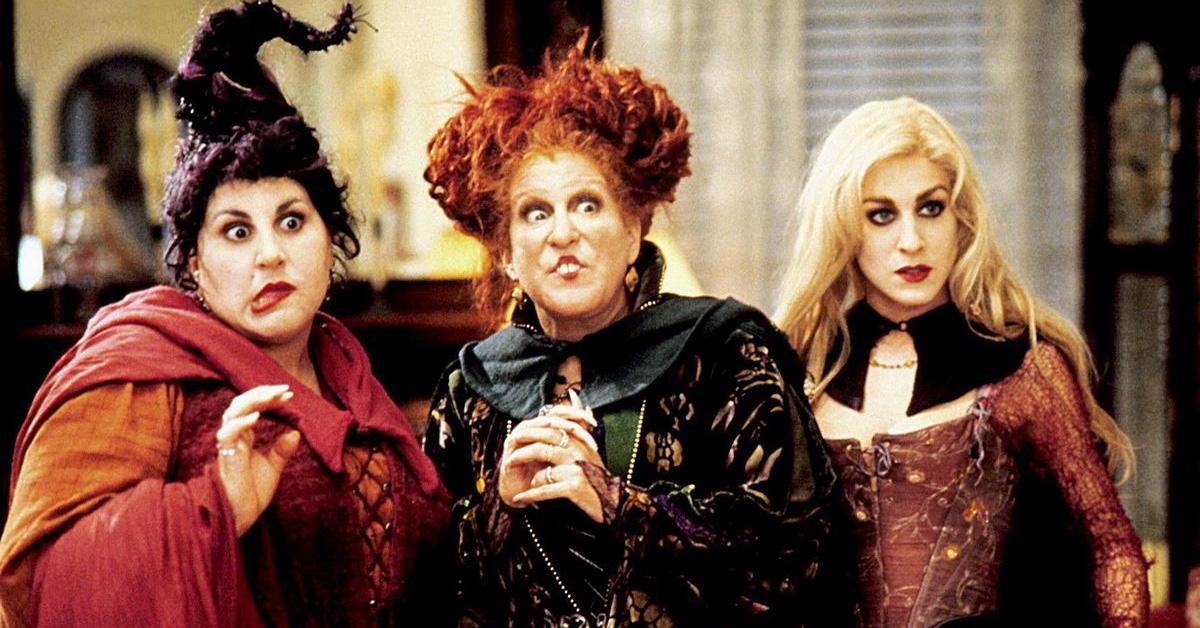 Article continues below advertisement
When will 'Hocus Pocus 2' be released? Plus: A look at the teaser trailer.
It was officially announced in May 2022 that the sequel will hit Disney Plus on Friday, Sept. 30, 2022.
And in June 2022, fans got a sneak peek with the first teaser trailer for the film. The teaser shows some teens waking the Sanderson sisters up from a long slumber after lighting the same candle from 30 years ago. Bette Midler's Winifred then squeals, "Lock up your children! Yes, Salem, we're back!"
Article continues below advertisement
In another scene, one of their fans recognizes them and asks if they're "looking for a stage," which is a nod to the sisters' iconic "I Put a Spell on You" performance. Winifred, Mary (Kathy Najimy), and Sarah (Sarah Jessica Parker) respond by grinning at the man before Winifred replies, "always."
Who is involved in 'Hocus Pocus 2'?
Jen D'Angelo — who was previously a writer and a co-producer for Workaholics — wrote the script for Hocus Pocus 2. Although Jen has written for a number of television shows, including Cougar Town and Happy Together, the sequel is her first full-length feature film script.
Article continues below advertisement
The film's cast includes all three original Sanderson sisters as well as actors Sam Richardson and Tony Hale (the latter of whom is playing the mayor of Salem).
Actor Doug Jones, who played Billy Butcherson, posted a photo to Instagram confirming he, too, reprised his role.
Not only that, but iconic RuPaul's Drag Race queens Ginger Minj, Kornbread "The Snack" Jeté, and Kahmora Hall portrays drag versions of Winifred, Mary, and Sarah, respectively! Drag Race superfans are perhaps even more excited than the Disney adults.
Article continues below advertisement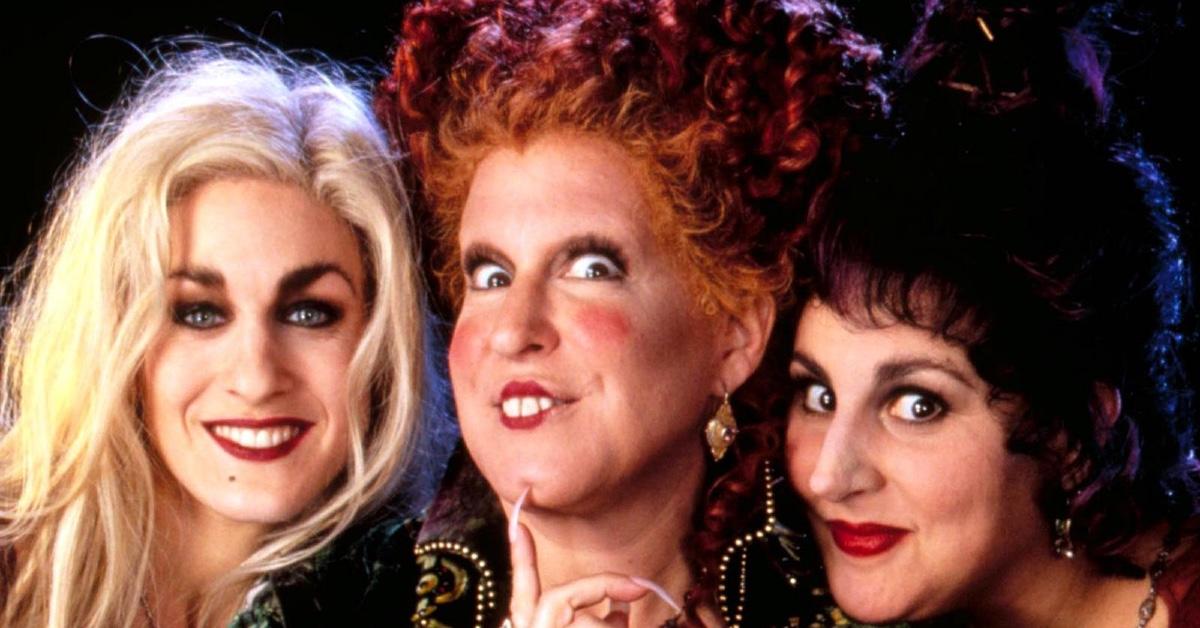 Sadly, not all those who worked on the original have returned. It was previously confirmed that Thora Birch would not be reprising her role as Dani Dennison in the sequel.
Legendary Disney collaborator and director Kenny Ortega told Digital Spy in 2020 that he was not invited to return as a director, and Disney executives instead invited Hairspray director Adam Shankman to guide the project. However, Anne Fletcher (who has helmed hit films including The Proposal and 27 Dresses) eventually took Adam's place.
Article continues below advertisement
"I am beyond thrilled to be involved in the sequel to a film that is as beloved as Hocus Pocus," Anne Fletcher stated in 2021, per Entertainment Weekly.
"Fans around the world have embraced these characters and have made this film a Halloween tradition whose popularity continues to grow, and how lucky am I to be back at Disney with these three extraordinarily talented ladies in the iconic roles they created, as well as our fabulous new additions to the cast?"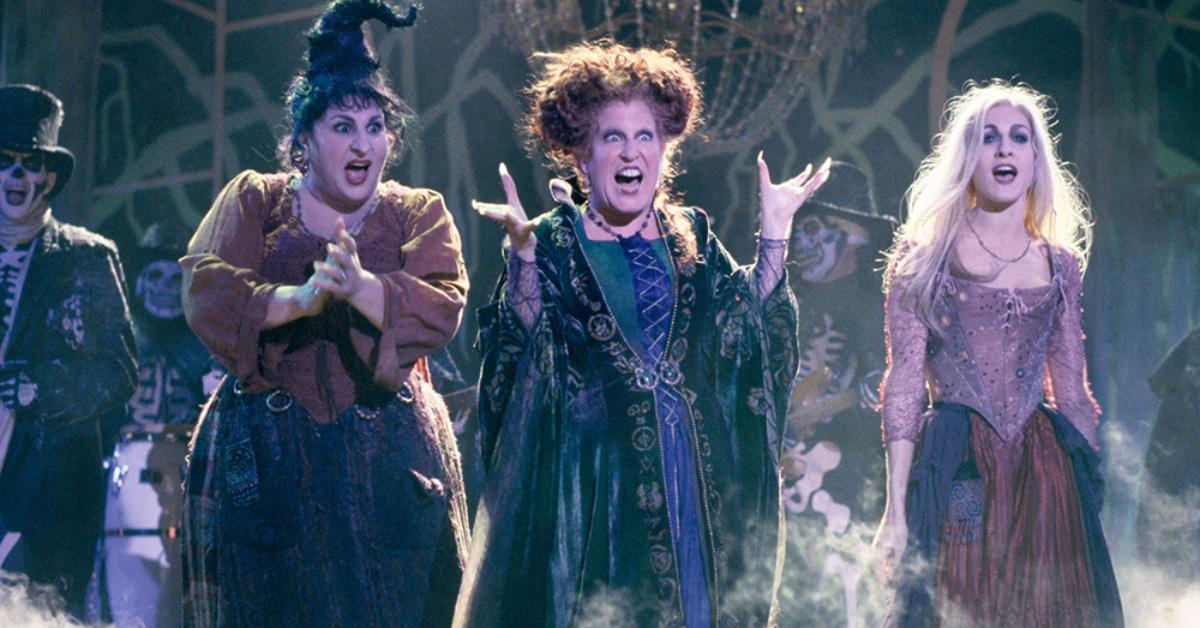 Article continues below advertisement
What is 'Hocus Pocus 2's' plot?
Per a Variety report in November 2021, Hocus Pocus 2 will pick up 30 years after the events of the original. High schoolers Becca (Whitney Peak), Cassie (Lilia Buckingham), and Izzy (Belissa Escobedo) have incited the wrath of the three Sanderson sisters, and must stop them from wreaking havoc on Salem before midnight on Halloween.
We'll be rewatching the OG Hocus Pocus until the "sistaaaahs" return on Sept. 30, 2022.