'Never Have I Ever' Season 2 Recap — We're Here to Fill You in Ahead of Season 3
As 'Never Have I Ever' fans prepare for Season 3, here's a recap of what happened in Season 2. Who does Devi choose to date in the end?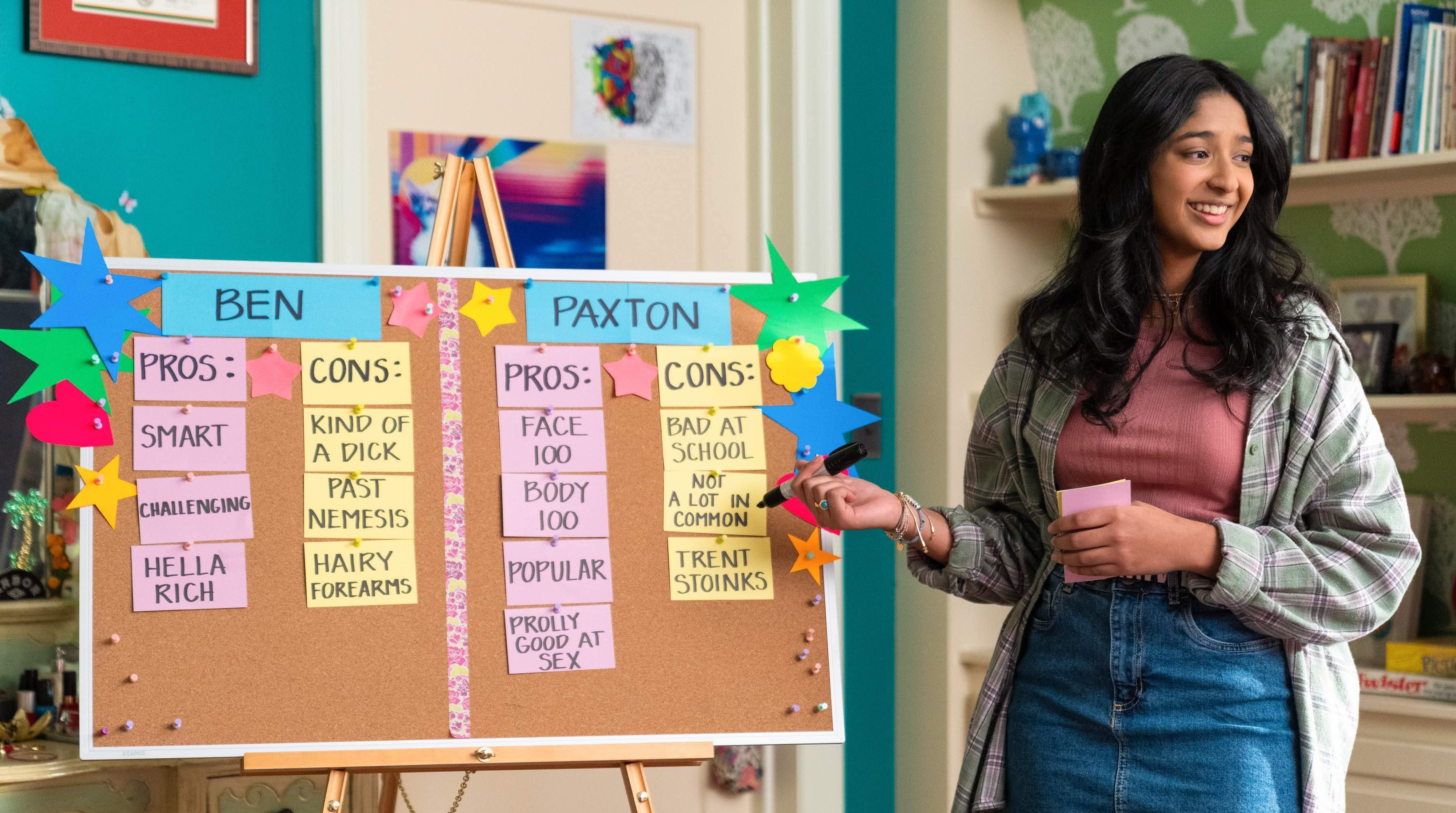 Let's be honest — if Mindy Kaling is attached to a project, we automatically tune in. The acclaimed filmmaker's particular brand of comedy is something we really love; from The Sex Lives of College Girls to The Mindy Project, she knows how to make us laugh.
Enter Never Have I Ever, a coming-of-age dramedy series Mindy co-created for Netflix that focuses on the life of Indian-American teen Devi Vishwakumar (Maitreyi Ramakrishnan) as she navigates the typical high school experience.
Article continues below advertisement
As millions of fans worldwide gear up for the Season 3 premiere, we think a recap is definitely in order; although the second season dropped a little over a year ago, we cannot keep track of who's dating who and which friendships are in jeopardy.
With that said, stick around as we break down everything that happened in Season 2 of Never Have I Ever.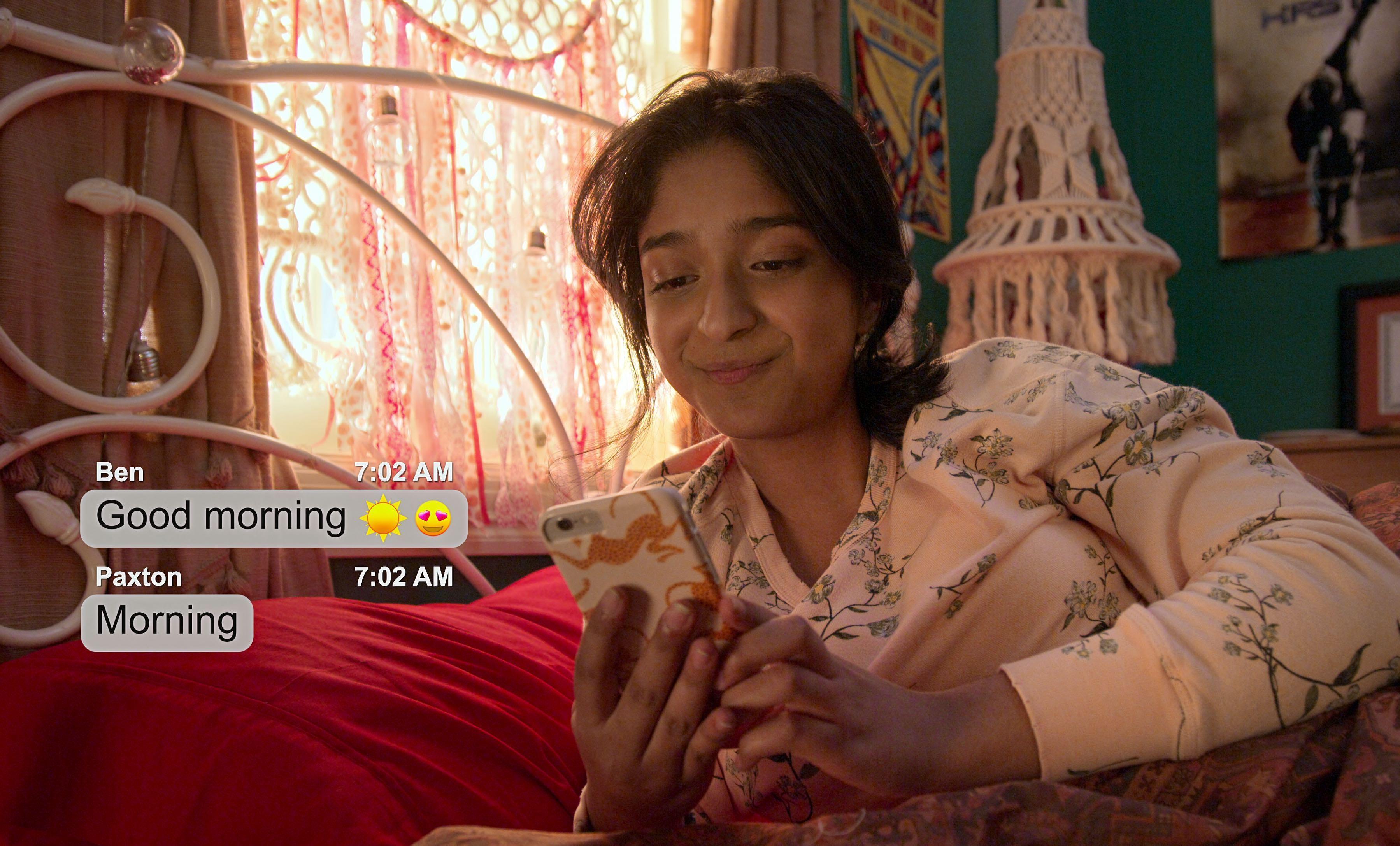 Article continues below advertisement
'Never Have I Ever' Season 2 recap: What to remember about the love triangle.
The second season of Never Have I Ever starts off with Devi dating both Ben (Jaren Lewison) and Paxton (Darren Barnet) simultaneously; however, the outgoing nerd soon ends up single after the two boys learn Devi has been two-timing them.
Devi brushes it off since she's moving to India... or so she thought.
As it turns out, her mother decides not to move the family, meaning Devi has to face both boys at school. Paxton, who has a broken arm after getting hit by a car at Devi's rowdy house party, forces her to do all his homework. The pair soon reconcile and instead, Devi begins to tutor him in hopes of spending more time with him and making him see that they should be together.
Article continues below advertisement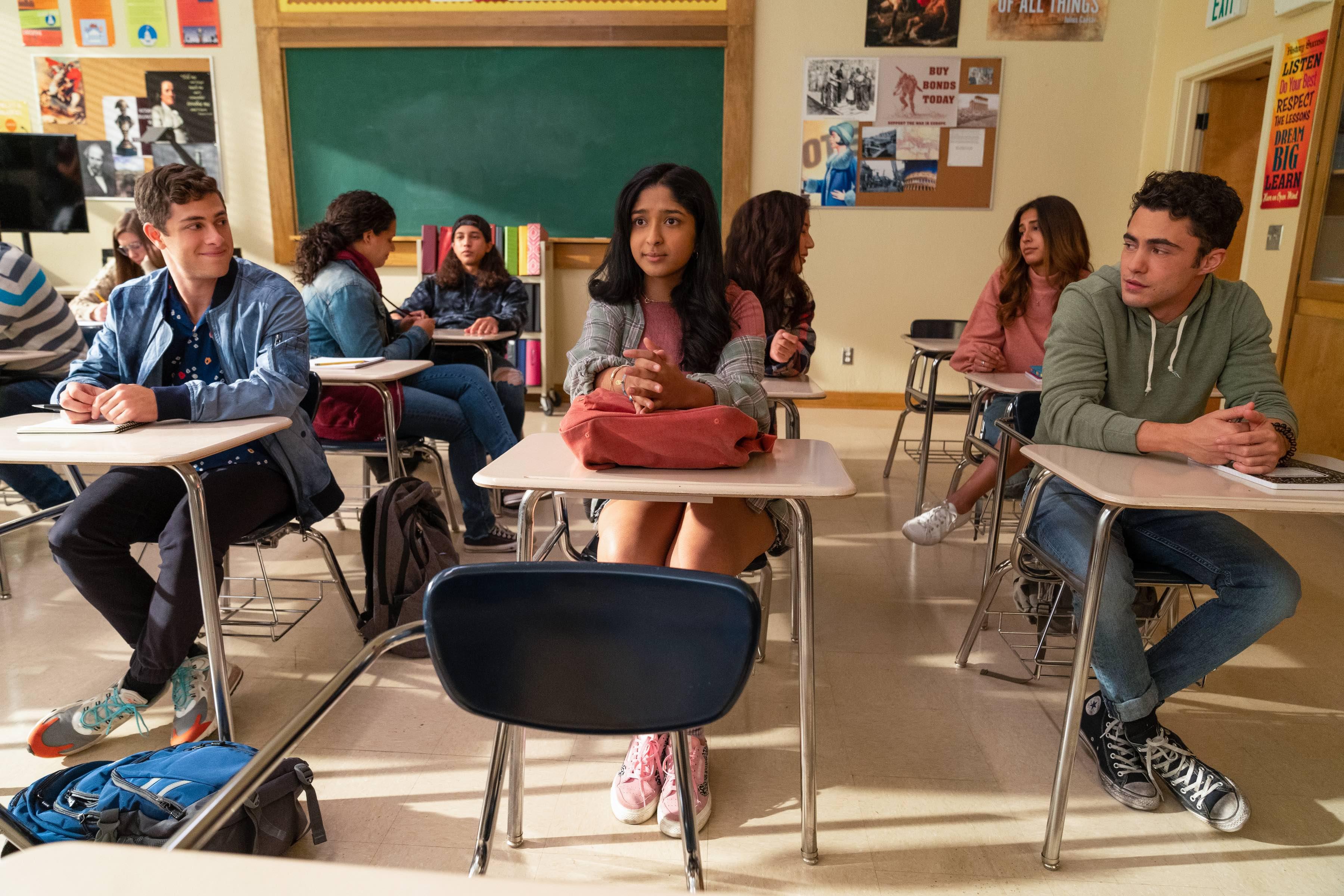 In the meantime, a new Indian girl named Aneesa (Megan Suri) arrives and instantly connects with Ben; even though her relationship with Paxton is progressing, Devi can't help but feel jealous. Soon enough, Devi spreads a callous rumor about Aneesa, telling everyone that she has anorexia.
Article continues below advertisement
Unfortunately, the rumor is actually true, and Aneesa's mother prepares to transfer her daughter to yet another school. After Devi finally admits to Aneesa that she started the rumor, she gets suspended from school.
Devi's efforts to apologize were worse than futile, but thankfully, her mother, Nalini (Poorna Jagannathan), steps in and helps convince Aneesa's mother to keep her daughter at school. The two teen girls make up and become friends again.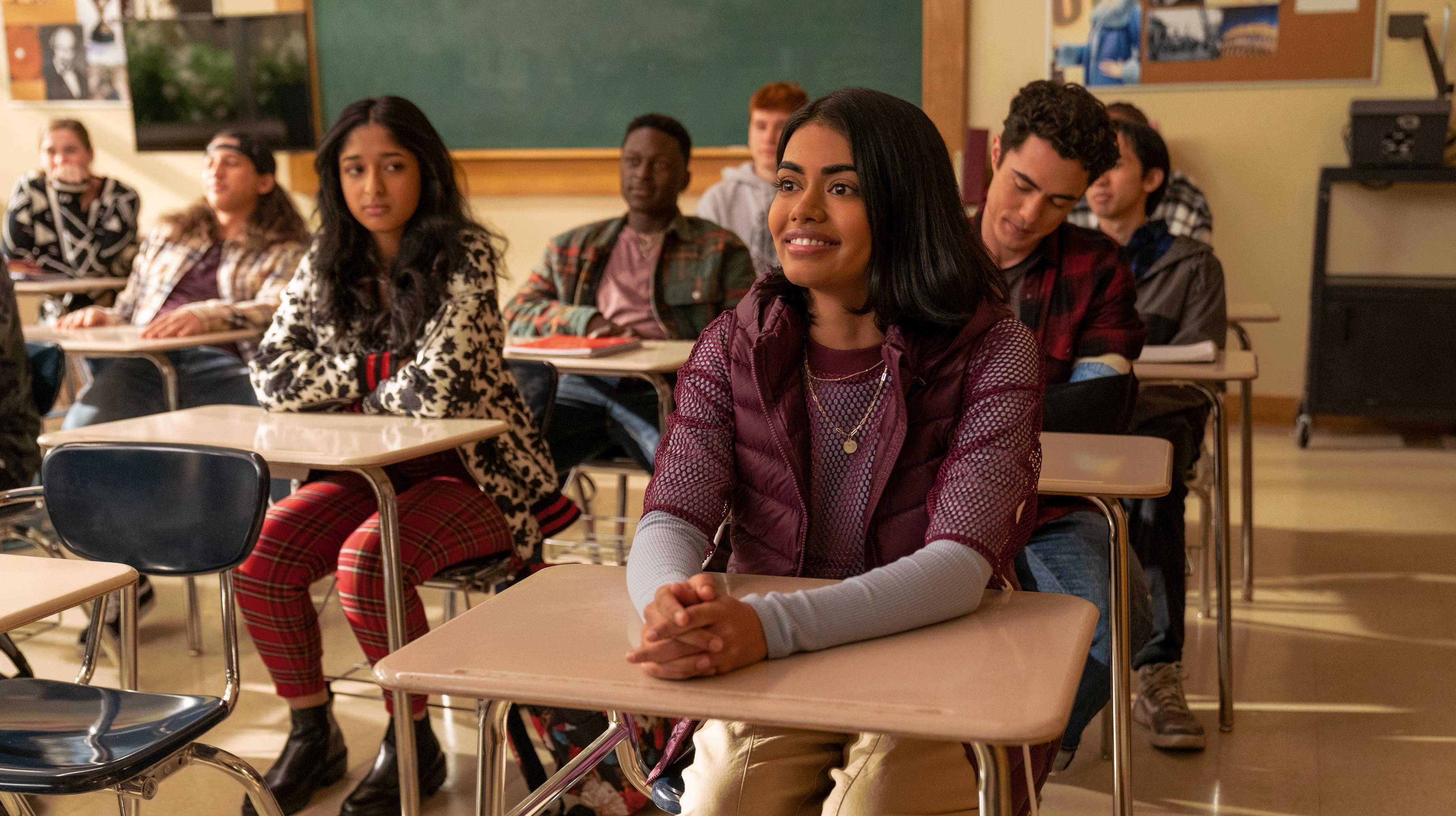 Article continues below advertisement
Ben and Aneesa soon get together, leaving Devi to focus all of her attention on Paxton.
After receiving a good grade on his extra-credit assignment, Paxton sneaks into Devi's room and the two make out; however, Devi grows confused over their relationship after he calls her "pal" the morning after. Still, she asks for help and eventually asks Paxton to the winter dance — he rejects her, telling her he doesn't want to date her in public after she humiliated him.
In the end, Devi must choose between Ben and Paxton.
Ben, who consoled Devi after Paxton publicly rejected her, is completely heartbroken when Paxton shows up to the winter dance to proclaim himself as Devi's boyfriend. Although he and Aneesa have a good thing going, it seems Ben is still hung up on Devi.
Article continues below advertisement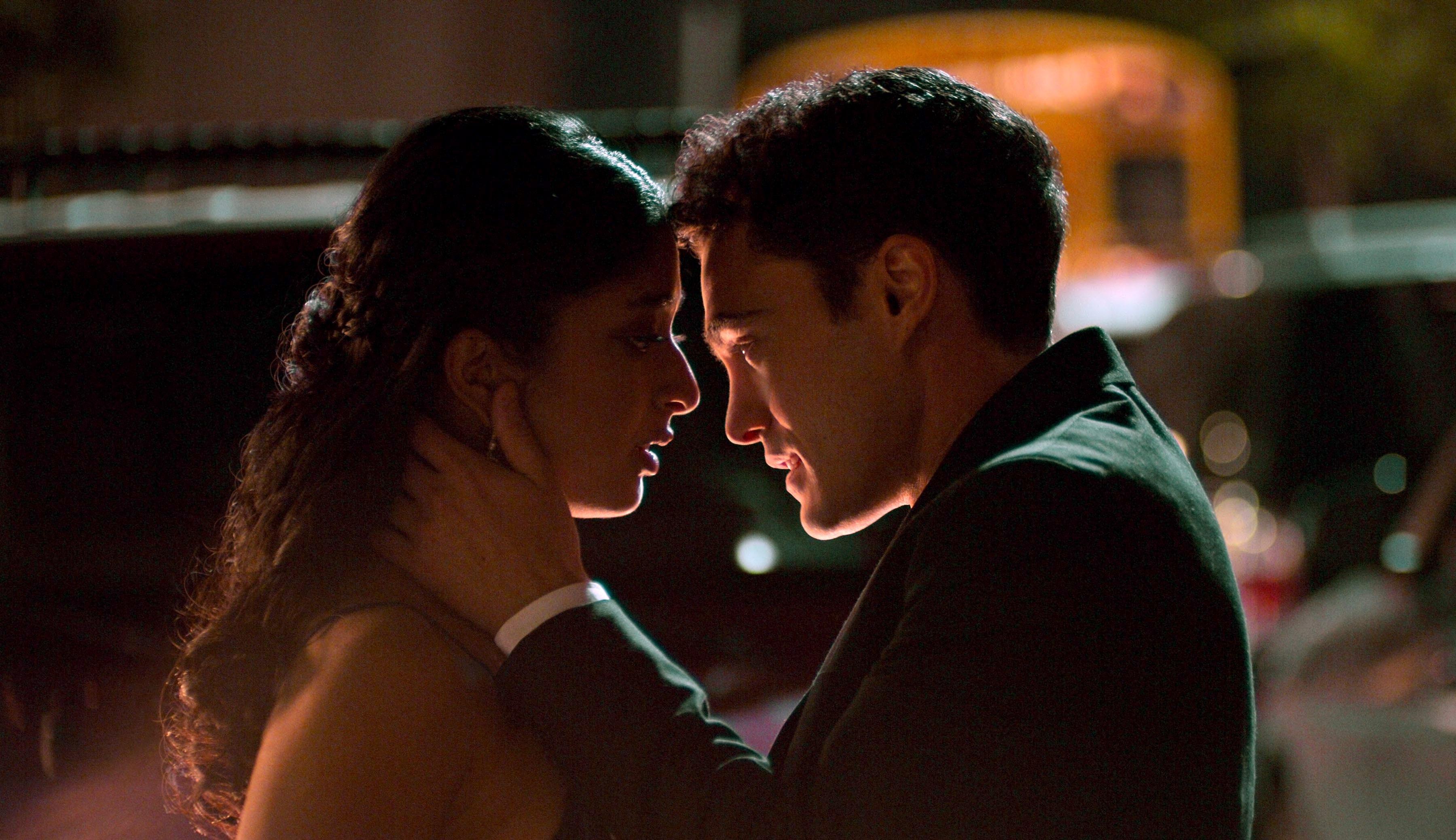 Eleanor and Fabiola have their own romantic experiences.
As for Devi's besties Eleanor (Ramona Young) and Fabiola (Lee Rodriguez), the two also explore their own romances.
In Season 2 of Never Have I Ever, Eleanor begins dating Malcolm (Tyler Alvarez), a former Disney star that no one likes. When Devi and Fab tell Eleanor that Malcolm cheated on her several times, she doesn't believe them because she's so in love. Malcolm soon ends their relationship; as a result, Eleanor makes up with her BFFs and decides to focus on reuniting with her family.
Article continues below advertisement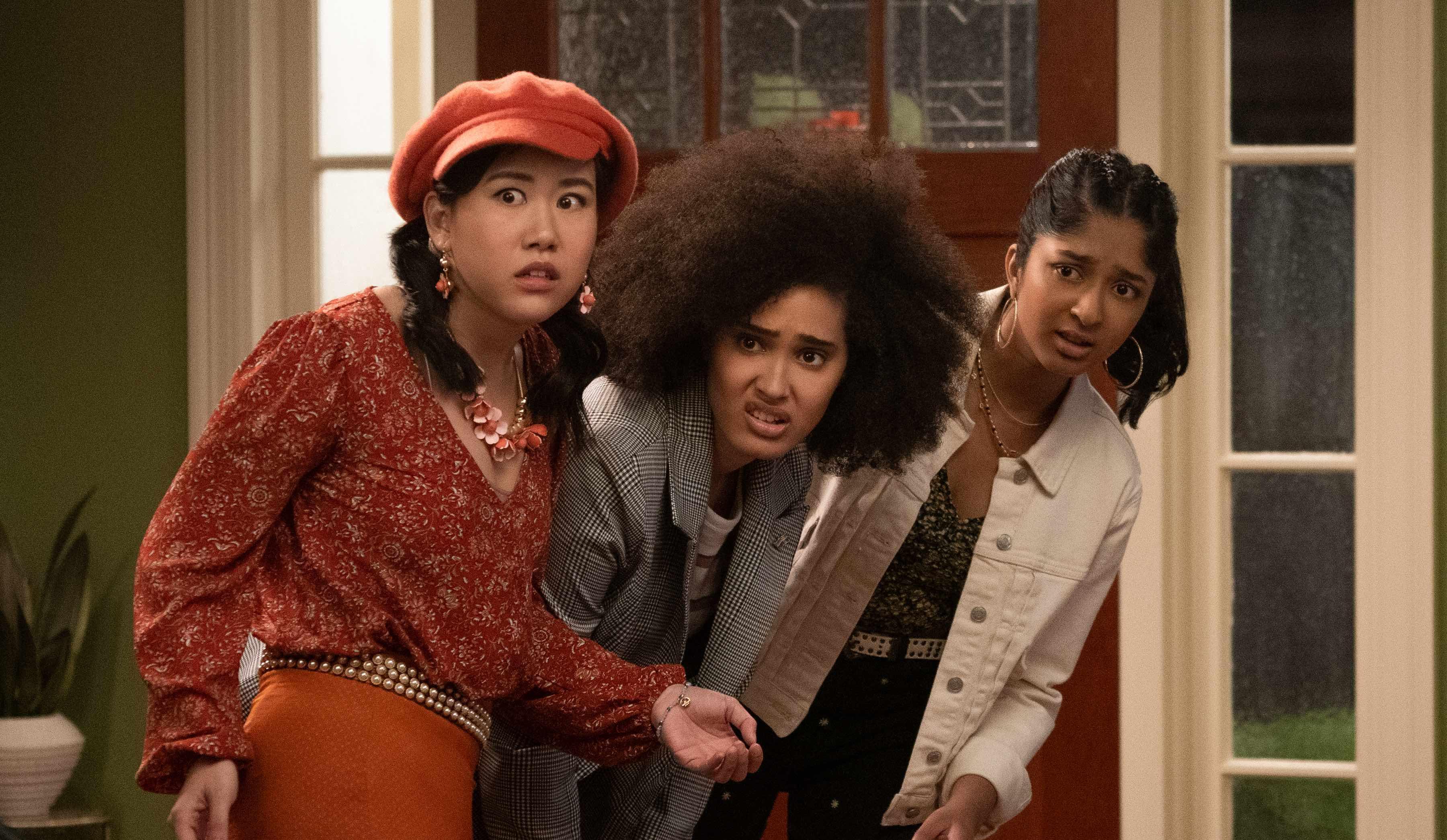 Now, when it comes to Fab, the robotics expert struggles with her sexuality; although she has feelings for Eve (Christina Kartchner), Fab is terrified of how others, especially her mother, will react to their relationship.
Luckily, Devi and Eleanor encourage Fab to be proud of who she is and stop trying to live up to abnormal standards. With their support, Fab tells Eve she is in love with her, and the couple are crowned Cricket Queen and Queen at the winter dance.
Article continues below advertisement
Nalini and Kamala choose to spend time with those who make them happy.
After a brief trip to India, Devi's mother, Dr. Nalini Vishwakumar, changes her mind about moving there and decides California is where her family belongs. She soon invites Mohan's mother, Nirmala (Ranjita Chakravarty), to live with them.
While at work, Nalini starts developing a relationship with a rival dermatologist, Dr. Chris Jackson (Common).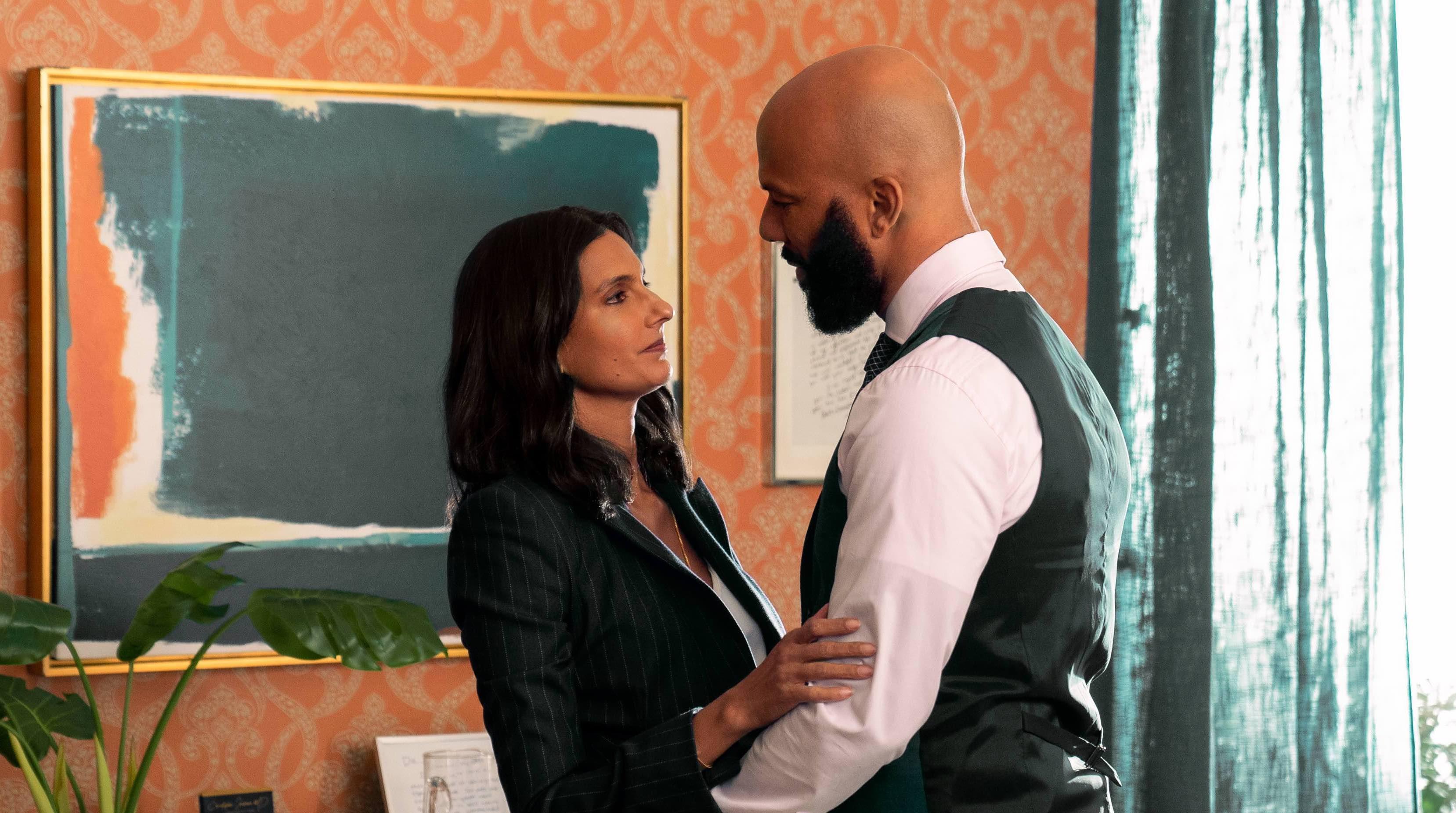 Article continues below advertisement
But after she catches the pair sharing a kiss, Devi tries to sabotage her mother's new romance by spying on her and Chris on a date at his house. Things go awry when Devi gets caught after falling off the roof and dropping her phone in the jacuzzi. Nalini and Devi argue but soon restore their connection by bonding over their grief at the unexpected loss of Mohan (Sendhil Ramamurthy).
As for Kamala, she receives the opportunity to work for Dr. Elgin Peters (John Mawson); unfortunately, her enthusiasm quickly dwindles after she discovers she must report to his sexist and misogynistic assistant, Evan (P. J. Byrne). Nevertheless, after she realizes her name is left off the research paper she worked hard on, Kamala stands up to Evan and rightfully adds her name.
Article continues below advertisement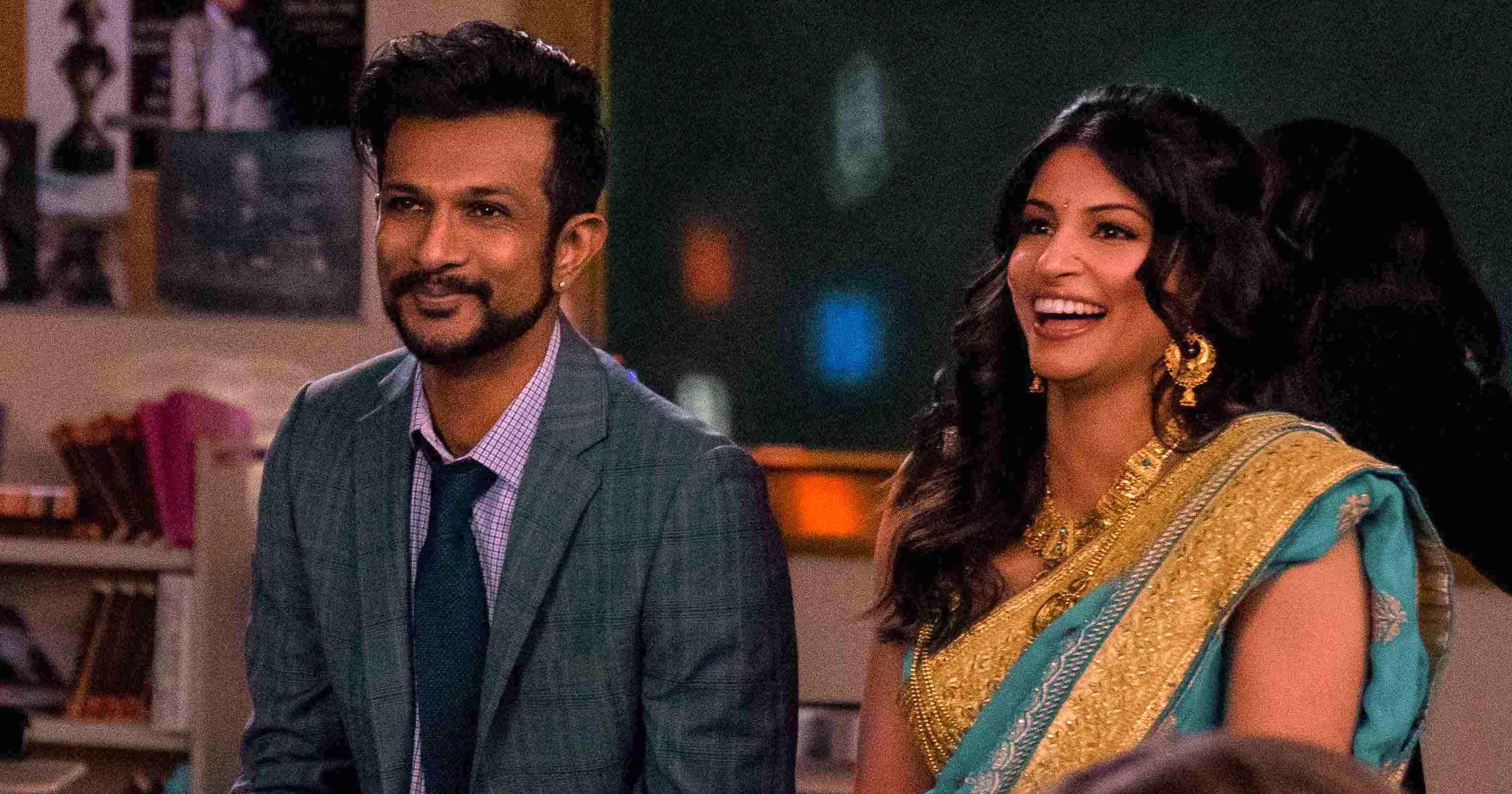 In the midst of her research, Kamala is in the process of an arranged marriage with Prashant (Rushi Kota). Sure, he's a decent guy, but it seems Devi's teacher, Mr. Kulkarni (Utkarsh Ambudkar), might be the perfect romantic partner for Kamala.
Rather than attending a family dinner with her future in-laws in the Season 2 finale, Kamala goes to sing karaoke with Mr. Kulkarni. Interesting — could Kamala break things off with Prashant and pursue Mr. Kulkarni? We sure hope so!
Seasons 3 of Never Have I Ever premieres Friday, Aug. 12 on Netflix.