Mariah Torres Brings Energy to 'Summer House: Martha's Vineyard' – What Else We Know
After Mariah Torres and Jasmine Ellis Cooper met in college, they are now housemates in 'Summer House' spin-off 'Summer House: Martha's Vineyard'.
Article continues below advertisement
The pair have been friends since they met in college, and Mariah has been living at the house since Episode 1. Her strategy for dealing with her housemates is "don't start nothin', won't be nothin'." Her strategy seems to be in effect in Episode 2 during an argument with Bria Fleming, who put her dog's laundry in with Mariah's, without her knowledge and permission.
Mariah is shedding light on her family life and personality during the show, which we will get to in a moment. Until then, here's everything else we know about the up-and-coming reality star.
Article continues below advertisement
Mariah Torres brings a "moon mass" to 'Summer House: Martha's Vineyard'.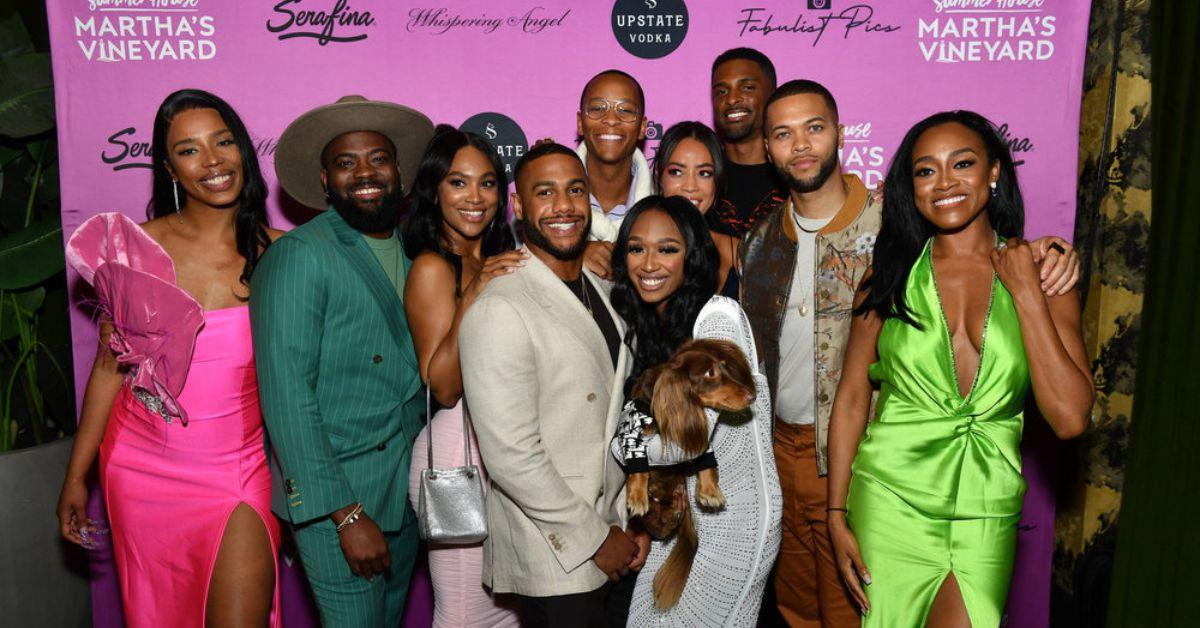 While she and several houseguests are bowling in Episode 2, Mariah announces a "gift" to everyone called "Mariah's moon mass." Receiving questionable looks from everyone, she explains to think of it like "church without God, but you are God."
Mariah describes a moon mass as "more of a spiritual practice, not a religious practice," and that it's a tradition that has been passed down for generations in her family. The housemates gather around a fire to participate in the moon mass during Episode 2 — some more enthusiastic and curious than others.
Article continues below advertisement
Mariah Torres has a son.
The star does not share too many Instagram posts, but she did post photos of her 7-year-old son Miliano. A sweet post celebrated Mother's Day 2023.
"Having a son who plays anime songs on the piano with you, licks your face and puts on performances with you is so amazing," she wrote.
During a phone call with her son that viewers see in Episode 2, Mariah begins doing affirmations with him before he goes to bed. Asking him what came to him abundantly, Miliano replies, "Love… friends… and money."
Article continues below advertisement
Mariah Torres's career includes varied skills and accomplishments.
The show credits Mariah as a nurse/screenwriter. However, her LinkedIn offers more details on her career. The Pittsburgh native has participated in 2020 projects released by The Black Mariah Productions, and created a half-hour comedy series Rock Bottom that has since deleted all its social media accounts.
As of now, the Point Park University graduate not only describes herself as a "multifaceted creative visionary," but is also currently the community development strategist for Mariah Torres LLC as of 2016, and the community development director for Neu Legacy Builders as of 2018.
Watch Mariah on Summer House: Martha's Vineyard on Sundays at 9 p.m. EST on Bravo.