Marjorie Taylor Greene's Husband Just Filed for Divorce — Details
Who is Marjorie Taylor Greene's husband – and are they getting divorced? These are some details about her family life and current situation.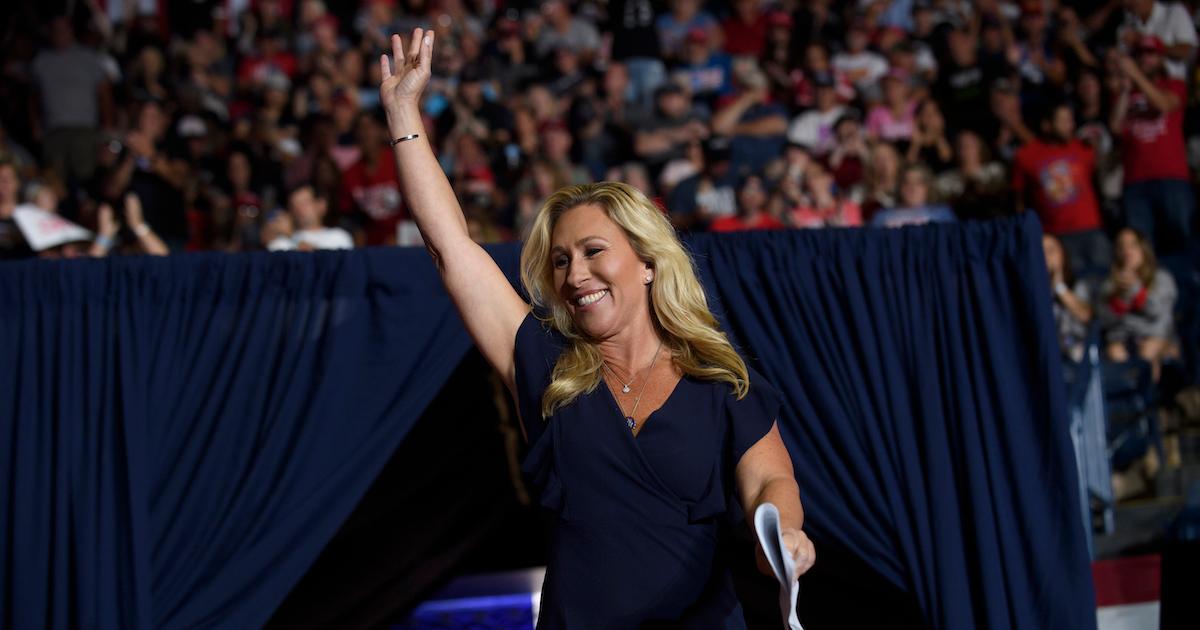 Anyone who's familiar with the world of politics most likely recognizes Marjorie Taylor Greene's name. She is a politician, businesswoman, and representative for Georgia's 14th Congregational district. She's been in that position since 2021, representing the views of Republicans on the far right.
Article continues below advertisement
Marjorie is very familiar with public scandal. No one will forget the time she called the Black Lives Matter movement a group of "terrorists" or the time she shared incredibly insensitive tweets in the wake of the Supreme Court's decision to overturn Roe v. Wade.
Now, the latest news surrounding her has nothing to do with her political agenda and more to do with her personal life. Who is Marjorie's husband – and are they getting divorced?
Article continues below advertisement
Who is Marjorie Taylor Greene's soon-to-be ex-husband? Meet Perry Greene.
Marjorie and her soon-to-be ex-husband, Perry Greene, tied the knot back in 1995 while she was a student at the University of Georgia. Since then, they chose to continue living in Georgia to raise their three children. As of 2022, all three of their kids are of adult age.
According to Perry's LinkedIn profile, he graduated from the same college as Marjorie and started a career as an accountant before becoming a general manager of a contractor business.
Article continues below advertisement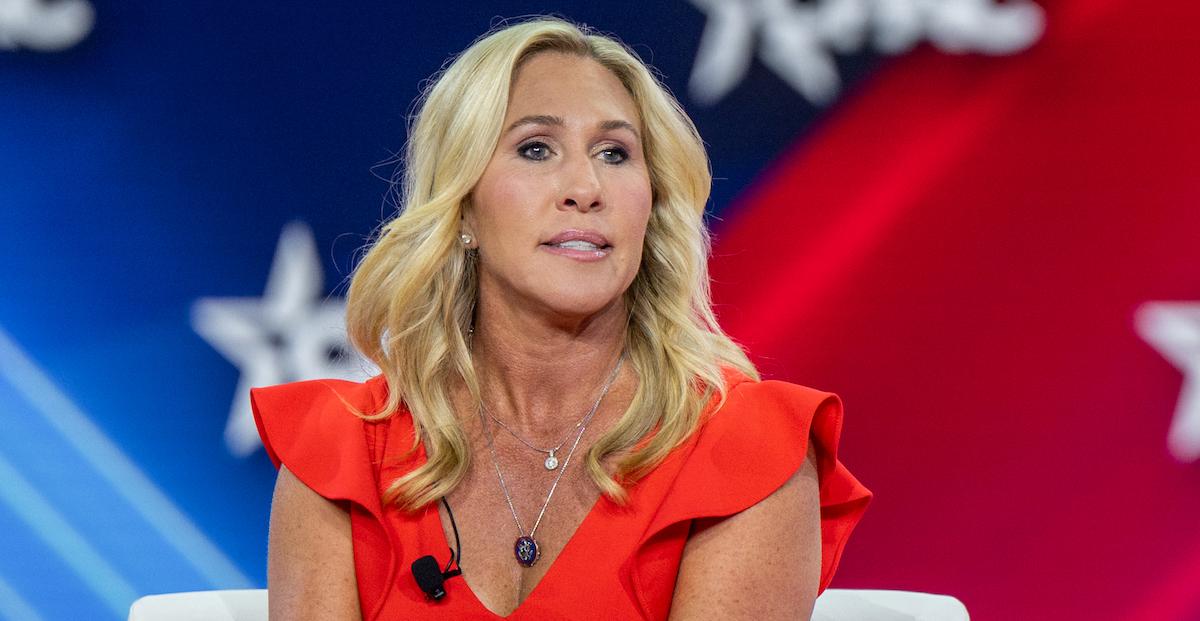 Perry Greene has filed for divorce from Marjorie Taylor Greene.
After 27 years of marriage, Perry filed for divorce from Marjorie. According to The Hill, court documents describe their marriage as being "irretrievably broken."
Those same court documents also reveal that the couple has separated in the past at least once before trying to reconcile and make things work again. It's also been reported that some of the information in their court documents contain "confidential and sensitive information."
Article continues below advertisement
Since there's such a huge sense of urgency to keep things private here, they've decided to seal their records if possible. Marjorie spoke up about the divorce with Fox News saying, "Marriage is a wonderful thing and I'm a firm believer in it. Our society is formed by a husband and wife creating a family to nurture and protect. Together, Perry and I formed our family and raised three great kids."
Article continues below advertisement
She continued, "He gave me the best job title you can ever earn: Mom. I'll always be grateful for how great of a dad he is to our children. This is a private and personal matter and I ask that the media respect our privacy at this time."
Perry released a statement saying, "Marjorie has been my best friend for the last 29 years and she has been an amazing mom! Our family is our most important thing we have done. As we go on different paths we will continue to focus on our three incredible kids and their future endeavors and our friendship."
Based on what they've both said on public record, it doesn't seem that they're ending their marriage on terrible terms … but things are certainly complicated.