'The Chef's Line' Judge Mark (aka The Black Olive) Is Bringing Bush Food to the World
Who's Mark Olive from Netflix's 'The Chef's Line'? Everything you need to know about the chef, including whether he's gay and who his spouse is.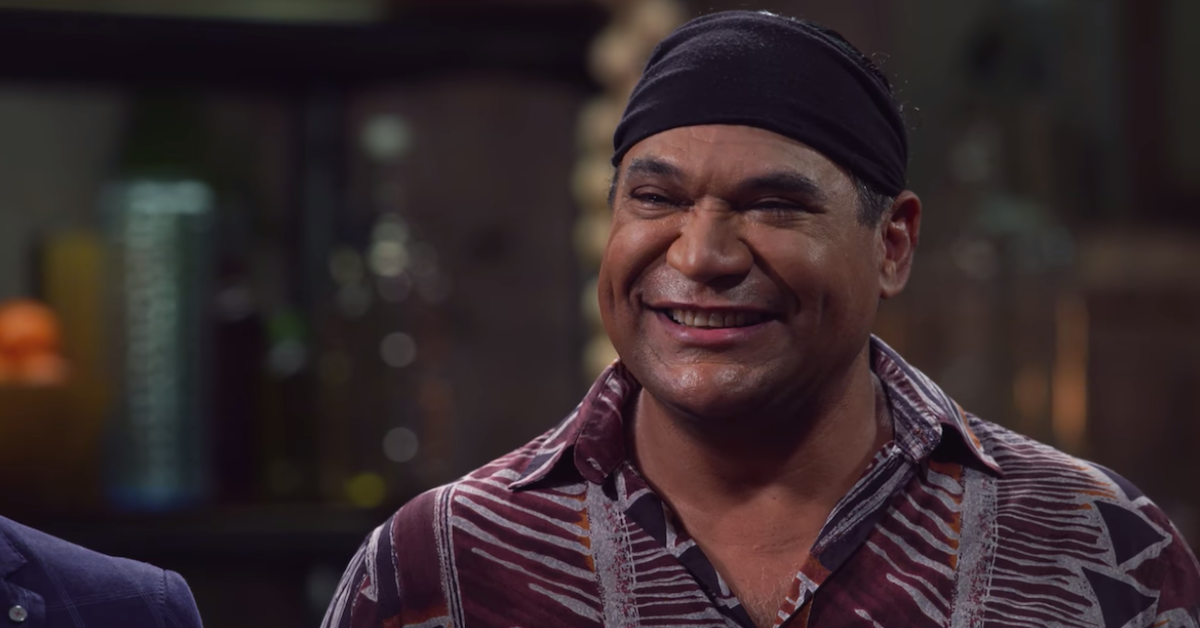 We are beside ourselves when it comes to the incredible Australian TV shows that are making their way to America's Netflix accounts! Between Yummy Mummies, Instant Hotel, Wentworth, and now The Chef's Line, there's truly a Down Under show for everyone.
Article continues below advertisement
And if you've been watching The Chef's Line, chances are you're wondering about the judges and presenters who add so much flavor (see what we did there?) to the competitive cooking show.
So who is Aussie judge Mark Olive? Here's what you need to know.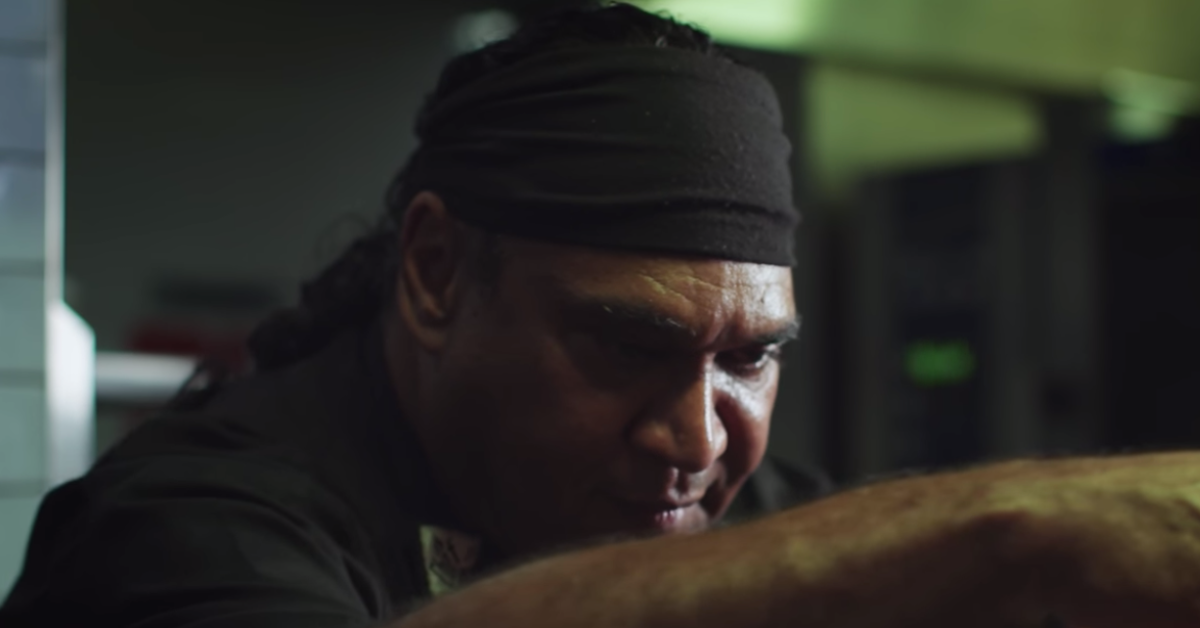 Article continues below advertisement
In culinary circles, Mark is known as "The Black Olive."
Mark has been making waves in Australia as one of the country's most famous indigenous chefs. The 57-year-old got his start with a cooking segment on ABC's Message Stick series (that's Australian Broadcasting Corporation), then landed his own TV cooking show, The Outback Cafe, before joining The Chef's Line.
This successful series led the indigenous chef to write a cookbook based on the show, also called The Outback Cafe: A Taste of Australia. The Bundjalung man, whose family originates from the Northern Rivers region of New South Wales, has more than 30 years of experience cooking professionally.
Article continues below advertisement
Of course, his interest in the kitchen started much earlier when he began "watching mum and my aunty," as he relayed to SBS. "Like all Aboriginal kids, you hang in the kitchen," he continued. "To see them make something in a bowl, put it in the oven and pull out a cake, that was magic as a 7-year-old."
"I come from an era where it was all about focusing on the food and creativity," he added. "That's how personality was developed. It wasn't developed through things like reality television."
Although the Black Olive is in the public eye, he keeps his personal life under wraps.
Article continues below advertisement
Does Mark Olive have a spouse? 
You'll find Mark on Instagram, Twitter, and Facebook, but don't expect to learn too much about his personal life just by stalking his socials. "I'm not a big internet head," he explained to SBS. "For me it's all about books — reading magazines and newspapers."
Article continues below advertisement
"Even though I do know what's going on, I haven't got the patience for it," the chef added. "I'd rather just talk to somebody or ring them up. I sound like a nanna but that's my generation." And although the celebrity chef identifies as "single" on his personal Facebook page and attended last year's prideful Mardi Gras in Australia, there's no saying whether he's straight or gay.
Either way, he prefers to spend his time in the public eye educating others about indigenous Australian food, and trying to bring the cuisine into the mainstream. "We've embraced every other culture from around the world, foodwise," he said to The Age. "Here we have this amazing produce in our own backyard and we don't utilize it."
Article continues below advertisement
Mark has made his career all about "making aboriginal food part of everyday cuisine."
Dieters might want to start eating more "bush food," as it's colloquially called, because it's extremely healthy and local. "It's difficult to sum up [aboriginal cuisine] in a few words," he said to Fine Dining Lovers.
Article continues below advertisement
That's because "throughout Australia, from Queensland to Victoria, there are Australian aboriginal communities whose dialect, food, and traditions all differ from each other," he explained. "The ingredients used in Australian cuisine are fresh and variegated and we have everything we need without having to import anything."
In fact, it seems to be the close farm-to-table range that defines aboriginal cooking. "If you buy local, you support the aboriginal communities, which are starting to work on farms and in the production of their typical foodstuffs," he said. "What I try to do is teach [Australians] how to use our rich natural resources and how to cook more healthily by fully exploiting the flavour of wild herbs and plants," he says.
Don't miss Chef Mark on The Chef's Line, which is streaming on Netflix today.