Maxwell Acee Donovan Talks Grandfather's Influence on His 'That '90s Show' Role (EXCLUSIVE)
In an exclusive interview with 'Distractify,' 'That '90s Show' actor Maxwell Acee Donovan opened up about family and the audition process.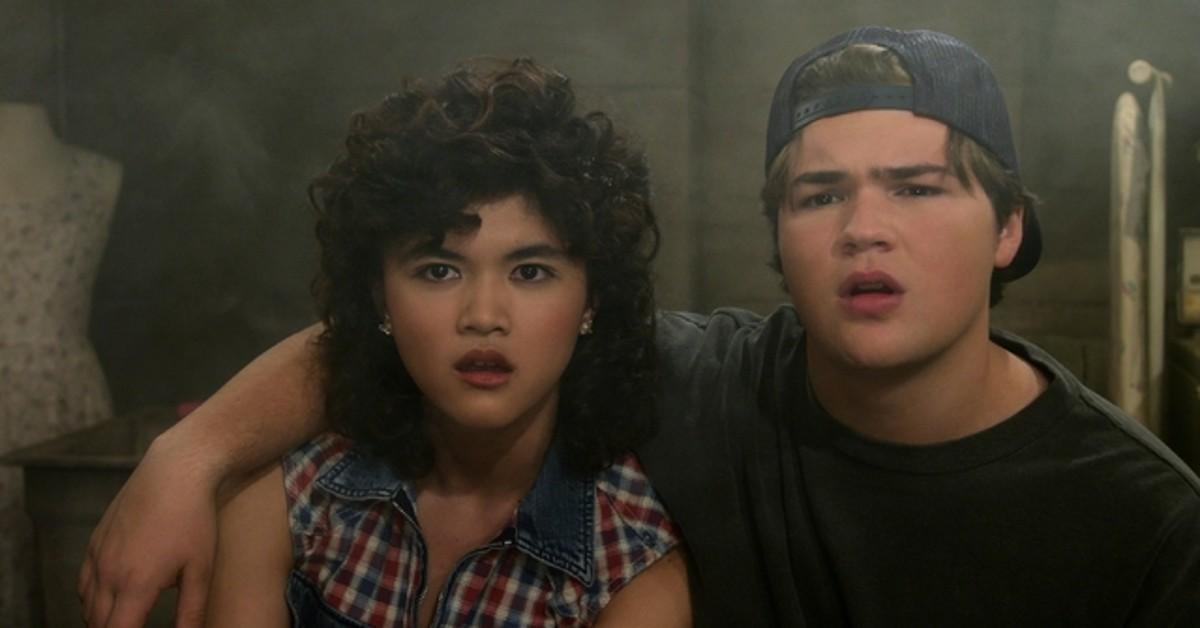 A new generation of Point Place, Wis., teens have thrust themselves into the lives of Kitty (Debra Jo Rupp) and Red Forman (Kurtwood Smith), taking over their familiar homey basement in the process. See, the kids are still hangin' out, down the street, in the reboot of That '70s Show, a new Netflix series, That '90s Show.
Article continues below advertisement
Set in the summer of 1995, Leia Forman (Callie Haverda) — daughter of Eric Forman (Topher Grace) and Donna Pinciotti (Laura Prepon) — befriends a whole group of boisterous Point Place teens, including her bestie Gwen's (Ashley Aufderheide) sweet and somewhat dopey half-brother, Nate.
Nate is played by actor Maxwell Acee Donovan, who's known for portraying Wesley in the Disney Channel comedy Gabby Duran & the Unsittables.
In an exclusive interview with Distractify, Maxwell opened up about his personal life, including how his family influenced his audition for That '90s Show. Keep reading to find out about the budding actor's parents, and more.
Article continues below advertisement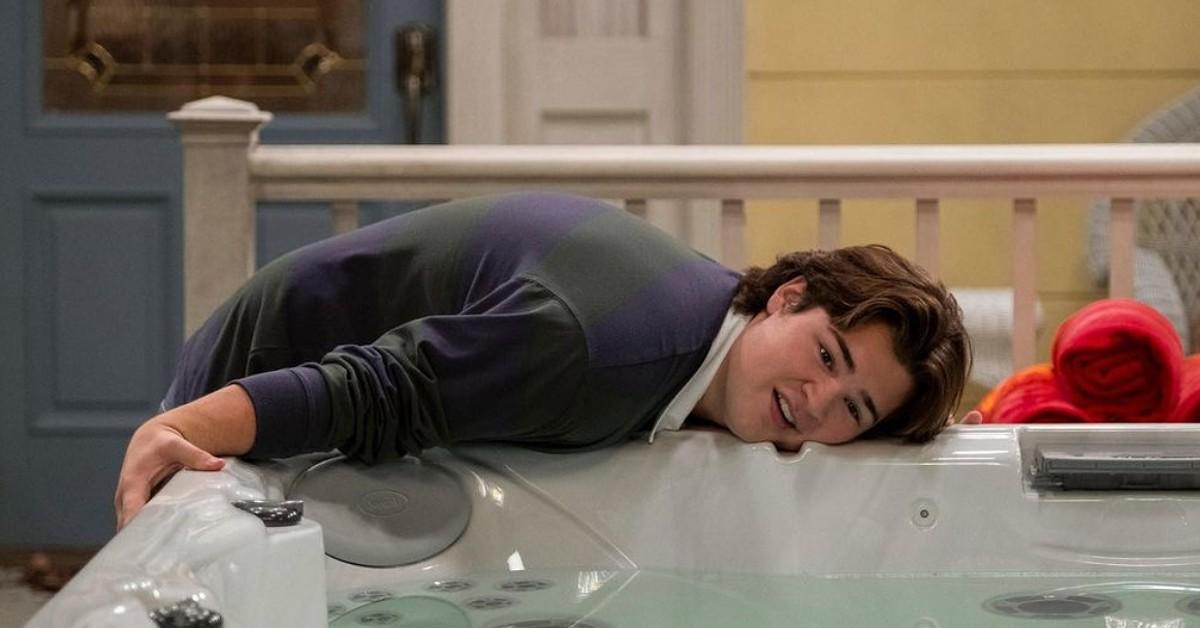 Maxwell Acee Donovan was meant to play Nate on 'That 90s Show.'
After Maxwell's sister sent him the casting announcement for 'That 90s Show, his team submitted him and he got an audition.
"It was hilarious. The character description [for Nate] was 'a corn-fed Midwestern kid who wants a Ford F-150.' And my grandfather had actually given me his old Ford F-150 for my 16th birthday. And I'm from the Midwest, so I'm like 'I got it!'" Maxwell told Distractify. He clearly felt close to the lovable character from the get-go.
Article continues below advertisement
"It was, like, October, I submitted a tape. And then I heard nothing until January of 2022. So it was like three months, and I had kind of been like 'Oh, bummer, I guess that one didn't happen.'" he continued.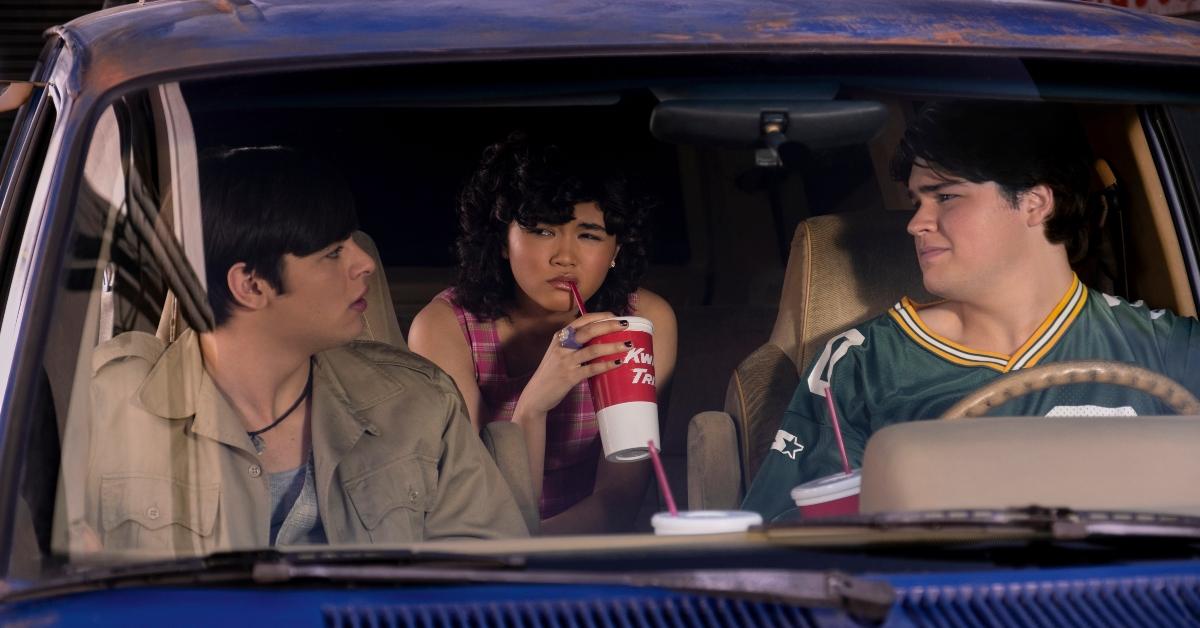 Article continues below advertisement
"Then I got a call from from my agent in January. And they were like, 'Hey, they are bringing you back in for another one.' ... And now I'm here. I haven't quite processed it yet." Obviously, it was meant to be.
Aside from the coincidental things that connect Maxwell to Nate, the actor told us that he's inspired by his character's innate warmth.
"His first response is always kindness. And he's really just so sweet. I try to be like that. I don't know if I'm quite as sweet as him all the time, but I like to think I am," he said with a giggle.
More specifically, Maxwell feels he's a blend of Nate and Gwen.
"I feel like, real-life me is maybe more of a combination of Nate and Gwen, because I'm also very into, like, grunge music and all that," Maxwell said.
Oh, how we aspire to be as cool as Gwen.
Article continues below advertisement
Whether he's traveling to San Diego, the Grand Canyon, or Paris, his family is always by his side.
Article continues below advertisement
Maxwell says his parents thought it'd be "cool" to name him "Mad Max."
In an interview with Just Jared Jr., Maxwell revealed that his mom "thought it would be funny" and his dad "thought it would be cool" if he were named Mad Max.
"Acee comes from the Lebanese side. I am also Greek and Scotch-Irish," the actor shared.
"My mom is an archaeologist, and I think that may be why I love to travel and learn about history. My family is really close … so I have been lucky to have a sister to share acting with and parents who are up for just about any adventure with us!" he continued.
Maxwell Acee Donovan launched a conservation non-profit alongside his sister, Clare.
Aside from acting, Maxwell is active in his conservation efforts, so much so that he and his sister launched a non-profit.
"It's all about conservation and bringing stakeholders to the table to discuss that and find solutions for it at a grassroots level," Maxwell told us of his non-profit, Nature's Negotiators Inc.
Article continues below advertisement
Additionally, Nature's Negotiators has partnered with The Jane Goodall Institute and its Roots and Shoots Youth program.
Both Maxwell and his sister, Clare Margaret Donovan, are listed as ambassadors.
Whether he's making us laugh (we chuckle every time Nate utters the word "bro") or working to preserve ecosystems, conservationist and actor Maxwell Acee Donovan puts his all into his work, and it shows.
That '90s Show is currently streaming on Netflix.