Here's a Look Back at a Magical First Season of AMC's 'Mayfair Witches'
AMC's 'Mayfair Witches' Season 1 was almost ripped from the pages of the Anne Rice book it was based on. Here's a recap of the magical first season.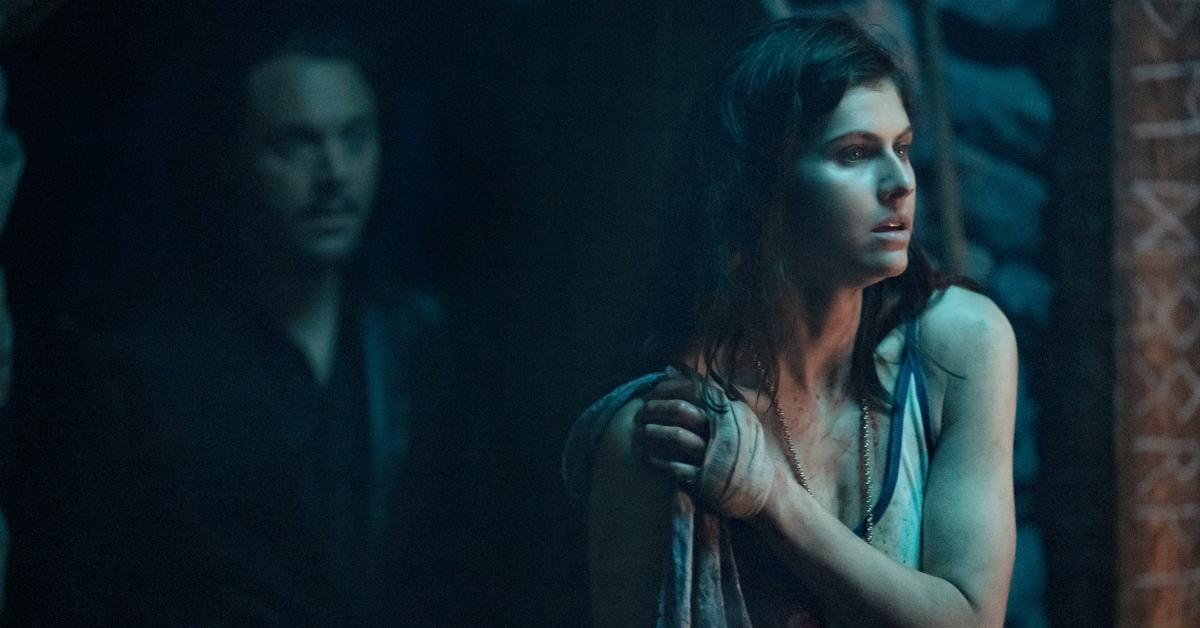 Although AMC's Mayfair Witches series took quite a few liberties with the Anne Rice source material it was based on, the show still honored all the beauty and horror the late author originally created. The show introduces readers to a family of witches whose lineage began in Scotland but now rests firmly in one of America's most haunted cities: New Orleans.
Article continues below advertisement
One member of the family was given away as a baby and, as such, was unaware of the full extent of her powers. After returning to the bosom of her family, Rowan Mayfair (Alexandra Daddario) discovers she is part of a powerful legacy that is fueled by a being known as Lasher (Jack Huston). What else went down in Season 1 of Mayfair Witches? Here's a magical recap.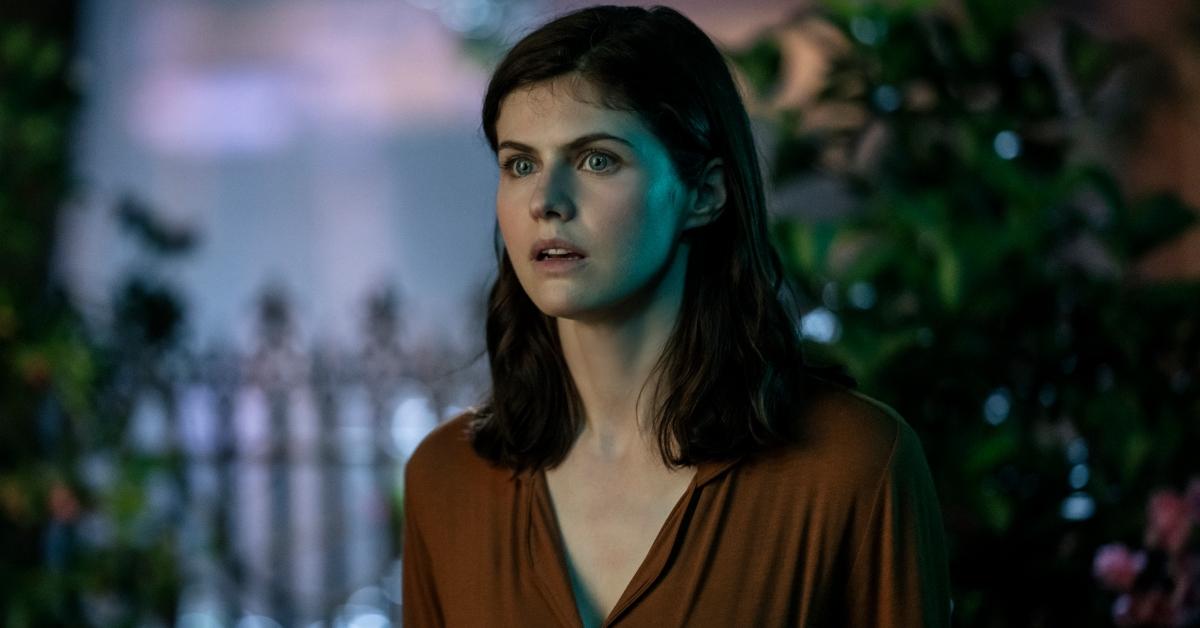 Article continues below advertisement
The 'Mayfair Witches' Season 1 recap begins with Rowan Mayfair.
Rowan is a brilliant neurosurgeon living in San Francisco, Calif., who cannot find enough men or booze to fill the family-shaped hole in her heart. Also, her adoptive mother is dying, and the grief Rowan is suffering from is pushing her to constantly question where she came from. Naturally, Rowan is curious about her biological family but is told by her mother it was a closed adoption. ... Or was it?
Apart from being an incredibly talented doctor, Rowan soon suspects that she has very dark gift. When she's arguing with her bullish boss about some decisions he made, we see her imagine the inside of his brain as he collapses. Rowan believes she is responsible for his aneurysm and the bad news is, it's true. The good news is, Rowan is horrified by this and has yet to embrace this particular side. After her mother dies, Rowan decides it's time to trace her roots, which leads her to New Orleans and the Mayfairs.
Article continues below advertisement
Before she died, Rowan's adoptive mother made a mysterious call to an organization called the Talamasca who for centuries have been tracking people with paranormal gifts. The Mayfairs have always been of interest to them and Rowan's mother recognized the signs of her daughter's powers being activated. What did this? Rowan's own mother.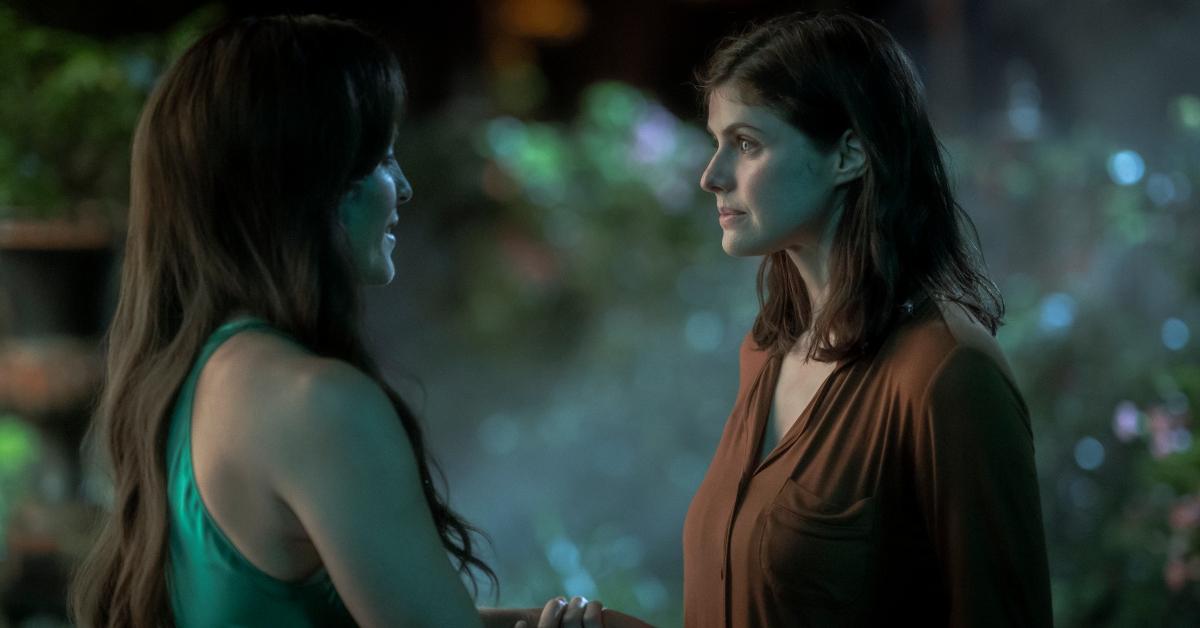 Article continues below advertisement
Rowan's mother Deidre Mayfair has been catatonic since losing her daughter.
Our introduction to the Mayfairs and Lasher comes in a series of flashbacks where we meet Rowan's mother Deidre as a teenager. She is being raised in the Mayfair mansion by her cruel aunt Carlotta (Beth Grant) who forbids Deidre from engaging with Lasher, to no avail. Deidre is in love with and intoxicated by Lasher who promises power and freedom from her overbearing aunt. One evening after sneaking out to a party at her uncle Cortland's (Harry Hamlin) house, Deidre has sex with a partygoer and ends up pregnant.
The moment Rowan is born, Carlotta spirits her away and hands her off to a young Ellie Mayfair (Erica Gimpel), who is Rowan's adoptive mother. Carlotta tells Deidre her baby died, then proceeds to keep her drugged for the next 30-plus years in an effort separate Deidre from Lasher. However, when Lasher finds Rowan he is able to successfully awaken Deidre, who goes to a hotel to meet her daughter once Rowan lands in New Orleans. Sadly it never happens as Rowan stumbles upon Deidre's body in the hotel elevator. She was murdered.
Article continues below advertisement
The Talamasca watches and is always there.
One member of the Talamasca is tasked with finding Rowan Mayfair in New Orleans. Ciprien Grieve (Tongayi Chirisa) has the power to see the memories of an object simply by touching it. When he finally speaks with Rowan and tries to tell her about her family, she is of course overwhelmed. He takes her to his own place and goes back to the hotel to try and find out what happened to Deidre, but upon touching the elevator, he realizes its memory has been wiped. Someone knew he would be back, but who?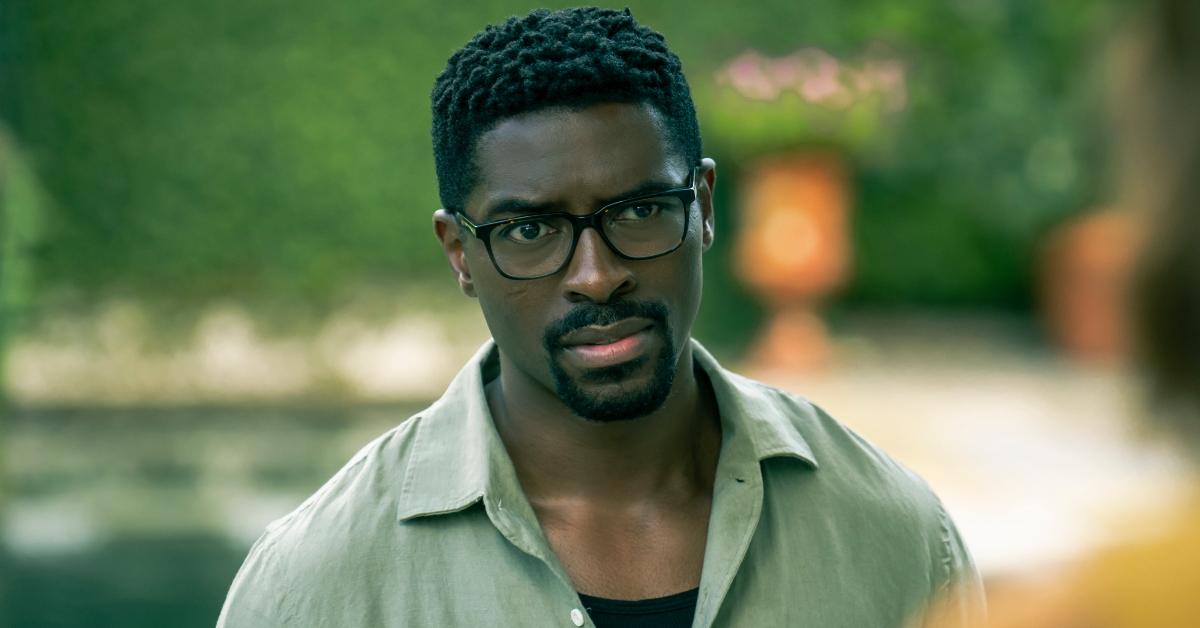 Article continues below advertisement
In the meantime, Carlotta was also at the hotel and was able to figure out who Rowan was. Terrified that history would repeat itself again, Carlotta organizes a funeral for Deidre in an effort to lure Rowan to the Mayfair house where she can sever the growing link between her and Lasher, for good.
It's time to meet the Mayfair family.
An overwhelmed Rowan is greeted by seemingly hundreds of members of the Mayfair family at her mother's funeral. The big players are Cortland; his daughter JoJo (Jen Richards), who has visions of the future; Dolly Jean (Charlayne Woodward), who has no powers; and Tessa (Madison Wolfe), who can glamour men. It should be noted that not every Mayfair has powers though they all benefit from the designee's connection to Lasher. Rowan is the current designee, the person who can communicate with Lasher. She does not want this.
Article continues below advertisement
Throughout the series we are also getting flashbacks to the earliest Mayfair witch, Suzanne (Hannah Alline), who was a healer in Scotland in the 1600s. We dip in and out of the past through flashbacks of various kinds, which show us her powers and the moment Lasher's relationship with the Mayfairs is solidified. After nearly burning for being a witch, Suzanne calls upon Lasher who kills the townspeople and exacts a promise from her. Someday her bloodline will fulfill a mysterious prophecy.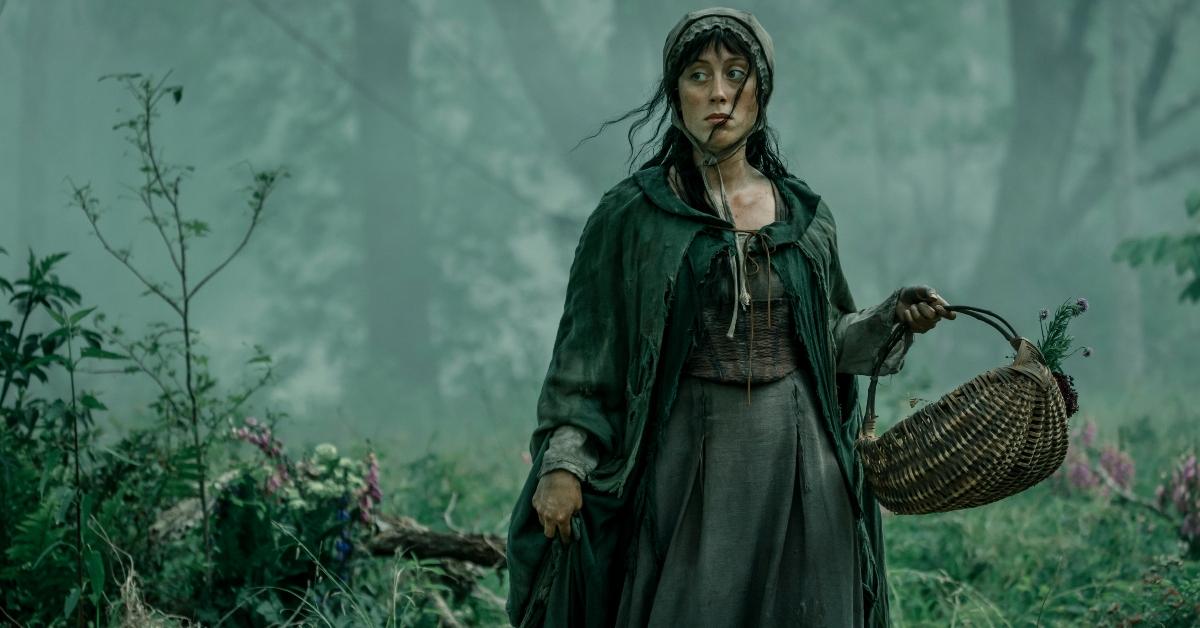 Article continues below advertisement
It's finally Lasher's time to shine.
Rowan could not be less interested in her destiny and attempts to hand it off to someone else through a ceremony that has worked once before. She is warned that severing ties with Lasher could mean the destruction of her powers which aide her greatly as a doctor, but Rowan chooses to believe she is all skill and hard work. The ceremony appears to work as Tessa is chosen as the new designee and as such is given a necklace with a key on it that binds all the designees to Lasher. Rowan ends up looking a bit disappointed.
Despite wanting out of her duties as designee, she is as entranced by Lasher as all the previous Mayfair witches have been. It's a very will-they-won't-they relationship slightly stymied by her new feelings for Ciprien (which they have both acted on, if you catch our drift). In other news, witch hunters are after the Mayfairs and they managed to get ahold of Deidre's heart to use against them. Tessa finds out and decides that her first action as legacy will be to use Lasher to strike them down.
Article continues below advertisement
Rowan embraces her destiny.
Sadly Tessa is captured by the witch hunters and when Rowan finds out, she decides to save her young cousin. Unfortunately Tessa ends up shot and killed by one of them, which breaks Rowan. She calls upon Lasher to exact revenge upon them. During all of this, Rowan is also keeping a secret. She is pregnant with Ciprien's (or Lasher's?) baby, but after she's finally sealed the deal with Lasher, it's unclear where her heart and loyalties lie.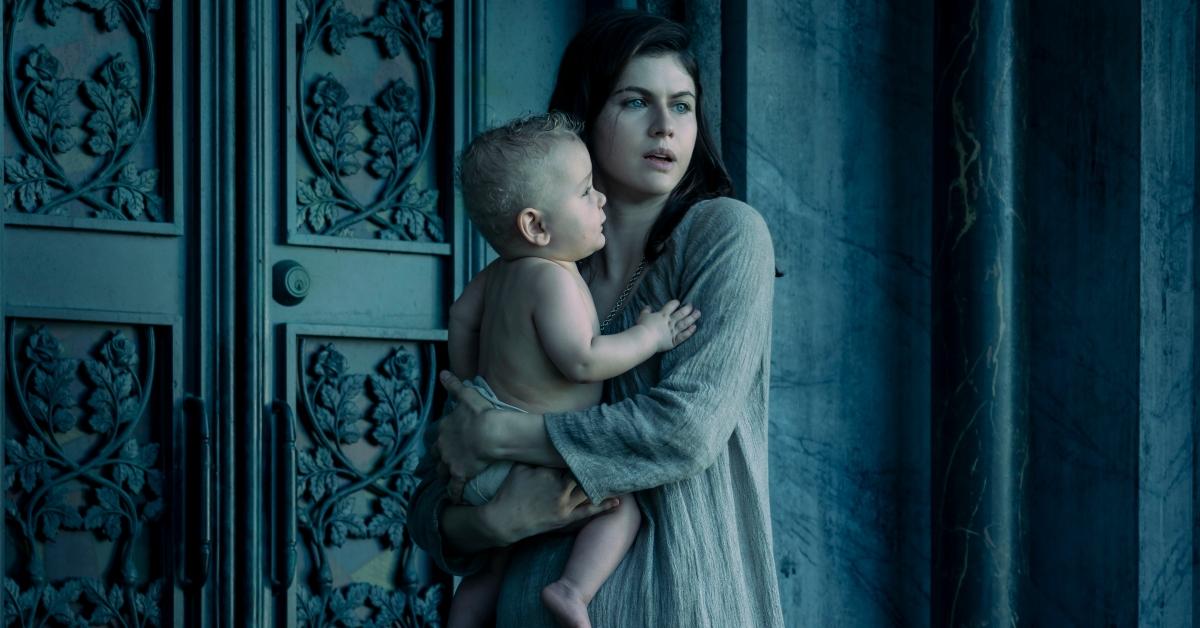 She and Lasher consummate their strange new love for each other as her baby grows at an alarming rate, finally leading to an actual birth at the end of the episode. The child is growing quickly and when Ciprien finally gets to Rowan he is able to put several things together. His boss at the Talamasca was working with Cortland to make this birth a reality because it's possible Lasher has been reincarnated as Rowan's baby. The final shot of the season is of Rowan screaming to Ciprien that she cannot be controlled.