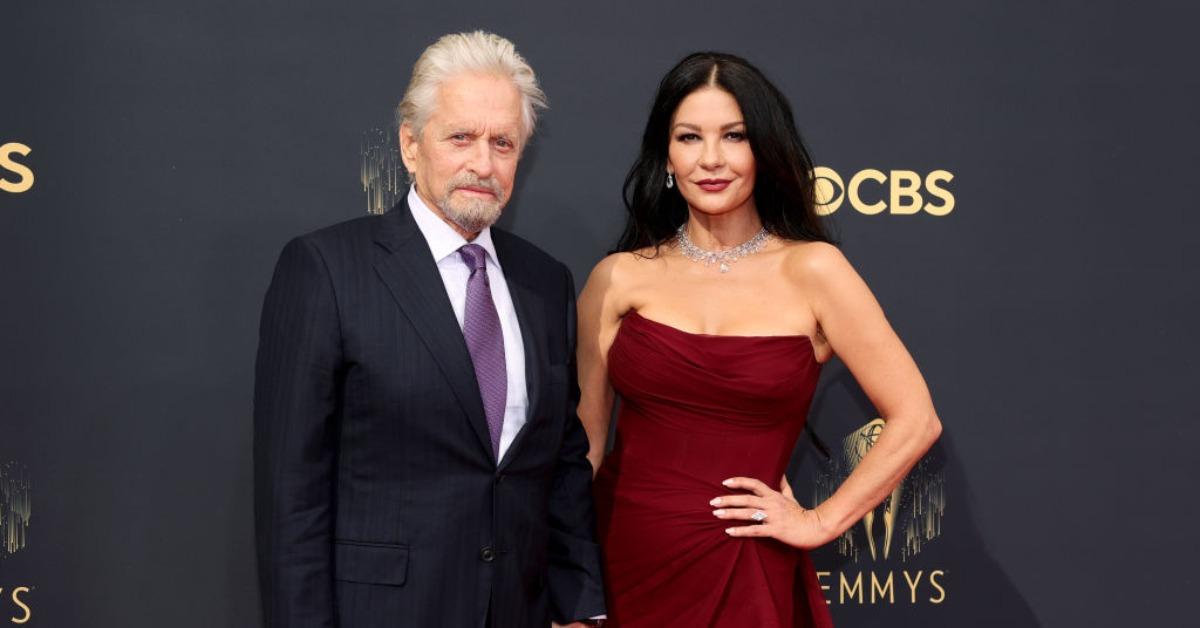 Cinema's It Couple: A Timeline Of Michael Douglas and Catherine Zeta Jones' Relationship
One of Hollywood's most known couples, Wednesday actress Catherine Zeta-Jones and Oscar-winning Michael Douglas, are still happily in a relationship after almost 25 years together.
Article continues below advertisement
But, after two decades of love, they have definitely experienced some obstacles.
Here is a rundown of their entire relationship so far, including their brief separation, and how they bounced back.
1998: Michael Douglas and Catherin-Zeta Jones were introduced by Danny DeVito.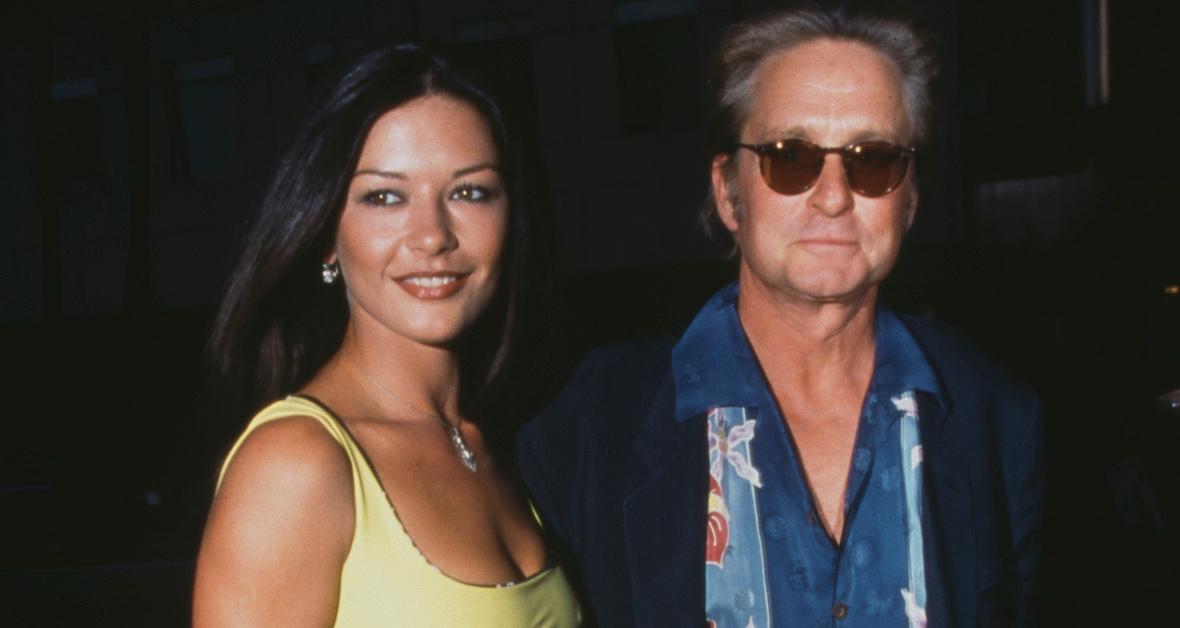 The couple had an interesting first interaction. In the 90s, they were introduced by fellow acting icon Danny DeVito at a film festival. The two hit it off instantly and decided to get married two years later.
Their wedding was a star-studded event, with Jennifer Anniston, Whoopi Goldberg, and Brad Pitt in attendance.
Article continues below advertisement
Fans were quick to point out that the couple has an age gap of over 20 years Specifically, Michael is 25 years older than Catherine. The same year they got married they starred alongside each other in the 2000 film Traffic.
August 2000: Michael and Douglas welcome their child, Dylan Michael.
In 2000, the couple decided to start a family and welcomed their first child, son Dylan Michael.
Three years later, they welcomed their daughter Carys Zeta.
Article continues below advertisement
Carys has since shown interest in a modeling career and has been featured on several magazine covers with her mom. Their son Dylan graduated from Brown University in 2022.
Michael has a child from an earlier marriage, Cameron Douglas, with hs ex-wife Diandra Lucker. Cameron is an actor and has two children of his own.
Article continues below advertisement
August 2013: Michael and Catherine briefly separate.
In 2010, it made national headlines when Michael revealed that he was diagnosed with stage four tongue cancer after a tumor was found.
Months later, Catherine began seeking treatment for depression and was later diagnosed with bipolar disorder.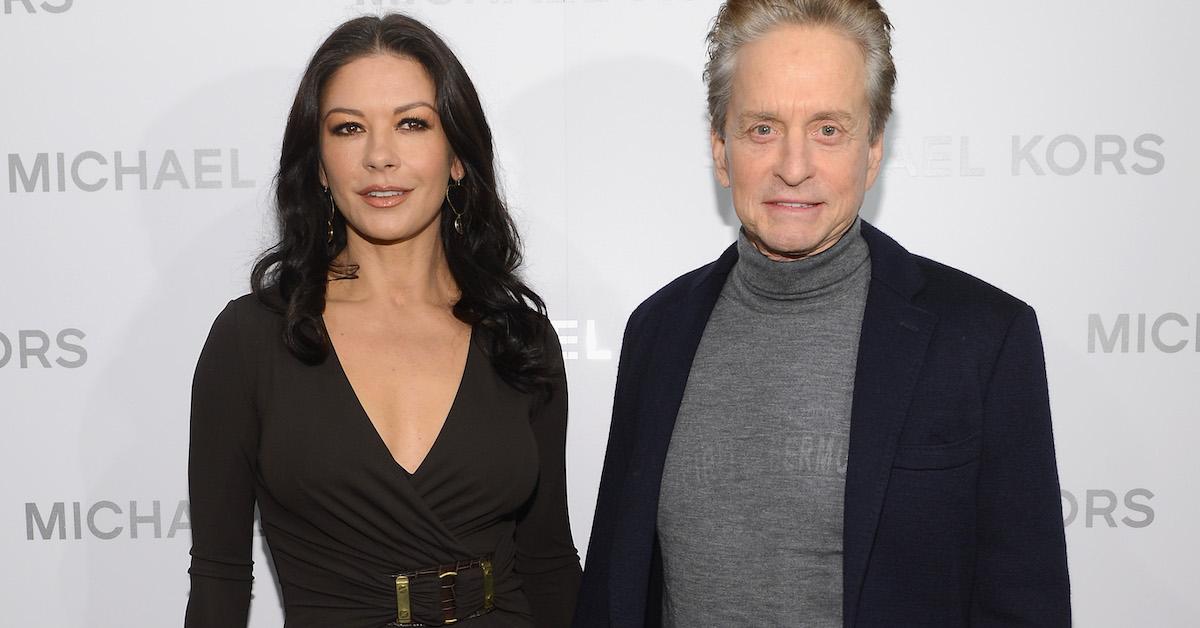 Article continues below advertisement
Due to the strain on their relationship, the two decided to separate in 2013. At the time, they announced they were taking the time to "evaluate and work on their marriage."
April 2014: Michael and Catherine announce they are back together
After a year of being on a break, the couple reconciled their relationship and resumed making public appearances with each other.
In fact, People revealed that they rang in 2014 on a skiing vacation with their two children. They didn't file any divorce papers during their short break in 2013, keeping their marriage alive.
Article continues below advertisement
"We had a little bump in the road," Michael told The Guardian in 2015. "The problem in this business is that everything is so public. I love Catherine as much, more than I ever have. And hopefully the feeling's mutual."
He continued, "We worked things out – if both people want to work something out and make it better, you can do it. You can't do it if it's just one person."
Article continues below advertisement
February 2023: Michael and Catherine's marriage is stronger than ever.
Any obstacles they faced seemed to be left far in the past. In February 2023, Catherine joined her husband and her son on the red carpet to support his role in the upcoming Marvel film Ant-Man and the Wasp: Quantimania.
Michael has since recovered from cancer and the couple seems to be stronger than ever.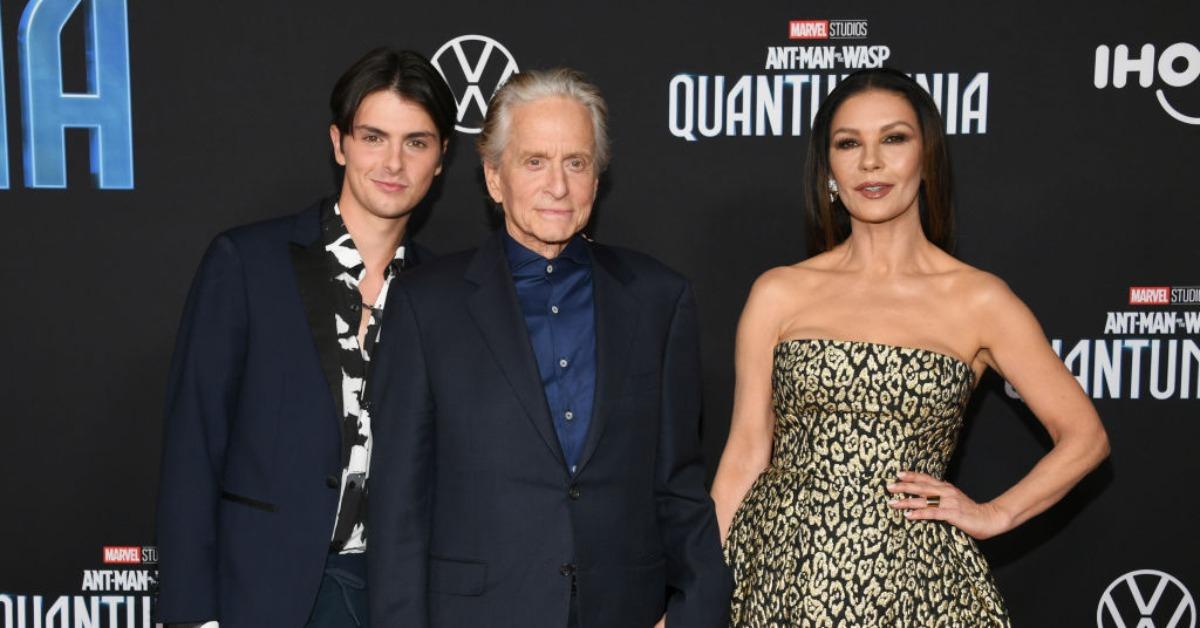 In a recent interview with The Telegraph, Catherine said, "It's impossible for there not to be ups and downs if you live with the same person and wake up with them every day. I've been waking up to Mike for nearly 25 years."