Michaela McManus Plays Natalie, the New Object of Joe's Desire, in 'You' Season 3
Who is Michaela McManus from 'You'? She plays Natalie Engler, who lives next door to Joe and Love in Season 3. Details on the actress and her character.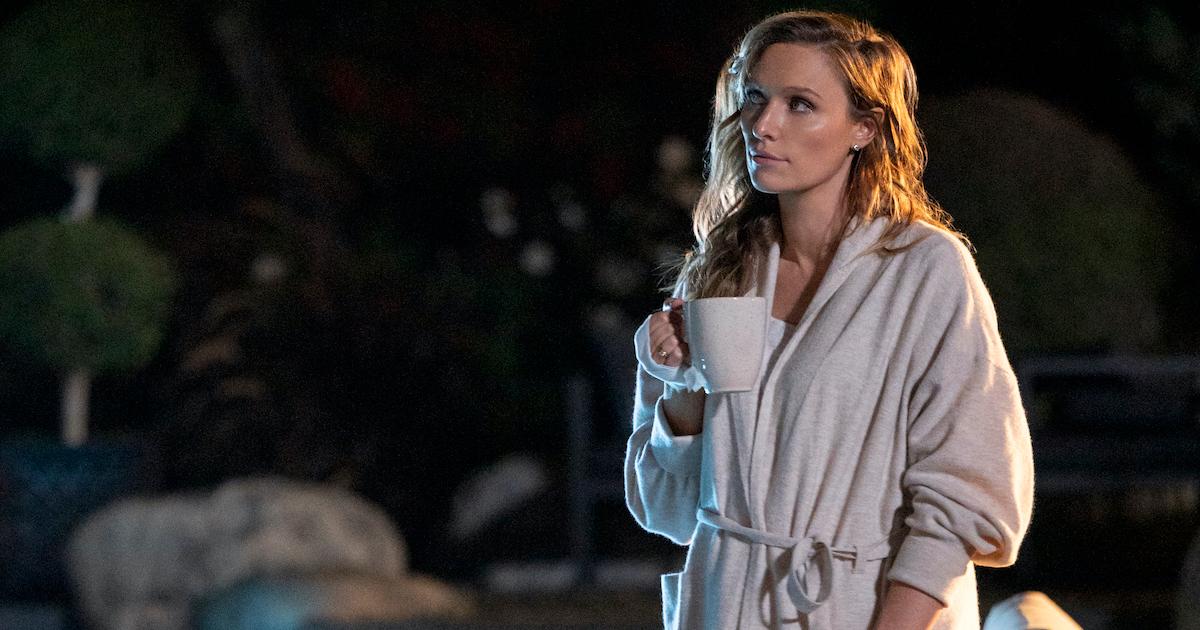 Spoiler Alert: This article contains minor spoilers for Seasons 2 and 3 of You.
Though Joe Goldberg aka Will Bettelheim (Penn Badgley) is a married father of one living in a quaint California suburb when Season 3 of You begins, that won't exactly be stopping the serial killer from fixating on yet another unsuspecting woman.
Article continues below advertisement
The former New Yorker was previously obsessed with Beck (Elizabeth Lail) before he killed her. He then shifted his focus to his now-wife, Love Quinn (Victoria Pedretti), until he realized she was a murderer herself.
As the Season 2 finale indicated, Joe's next obsession is with his new neighbor, Natalie Engler (Michaela McManus). Like both Beck and Love before her, Natalie also isn't as perfect as Joe thinks.
Keep reading to learn more about the new character, and to find out where you've seen Michaela before.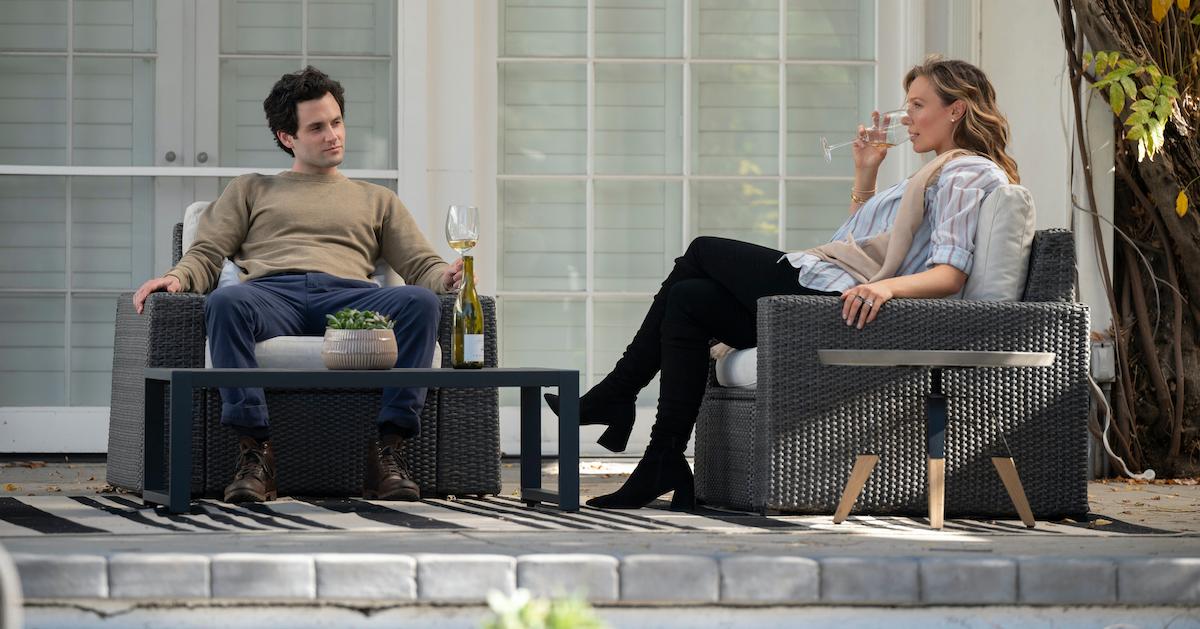 Article continues below advertisement
Natalie Engler is Joe's newest obsession on 'You' Season 3.
In the final moments of the second season, Joe peers over the fence of his new home in Madre Linda. He notices that his neighbor is lounging in her yard and writing on a notepad. In that moment, though he knows nothing about her, the polarizing character becomes enthralled with the woman who lives next door.
The woman's face was obscured at the end of the second season, but viewers finally get to meet Natalie Engler in the Season 3 premiere, "And They Lived Happily Ever After."
After Joe spots Natalie outside while she's gathering her mail, he begins to really fixate on her. Later that night, Joe follows Natalie to the grocery store.
As he's fantasizing about her in the parking lot, Natalie knocks on the window of Joe's car. She says that she can hear Joe's son, Henry, crying all the time, and she offers Joe some supplies to make the early days of parenthood easier.
Article continues below advertisement
He assumes that Natalie has been watching him, too, and that they are already developing a flirtatious relationship.
Viewers eventually learn that Natalie lives next door with her tech-savvy husband, Matthew Engler (Scott Speedman). He also has a college-aged stepson, Theo Engler (Dylan Arnold). Though Natalie has a picture-perfect life, her marriage is strained, and her son is battling both addiction and his stepfather.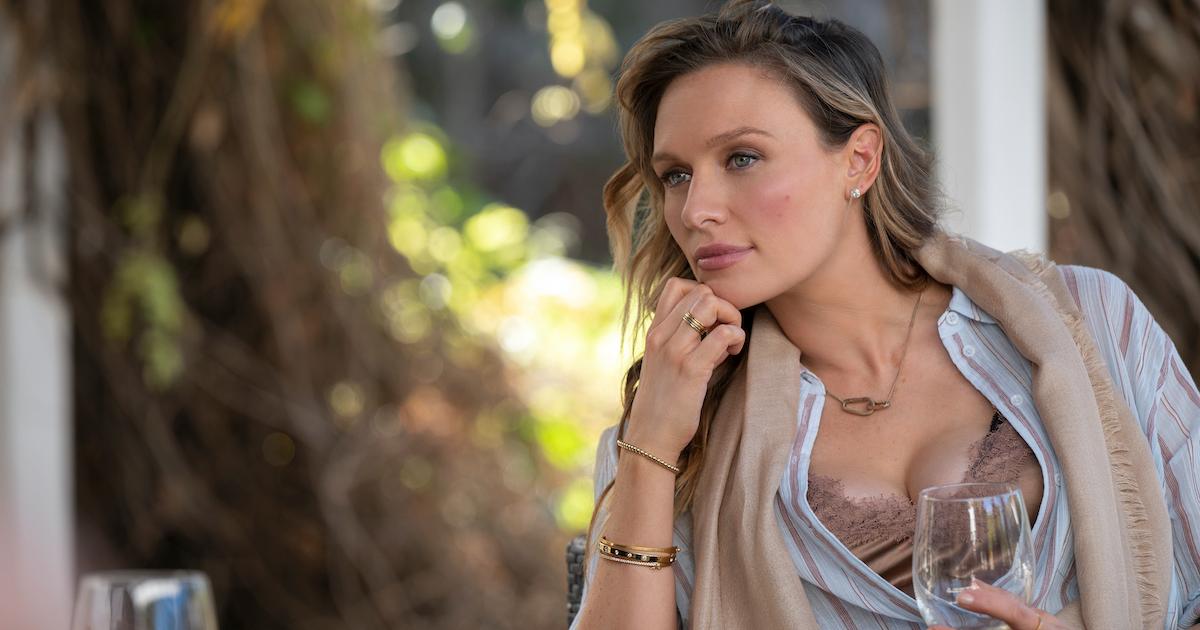 Article continues below advertisement
Michaela McManus plays Natalie on 'You' — what else has she appeared in before?
The You Season 3 character is played by Michaela McManus. Some viewers may recognize the actress from when she played Lucas's fiancée, Lindsey Strauss, on the fifth and sixth seasons of One Tree Hill.
After her time on the teen drama, the 38-year-old had a regular role on Season 10 of Law and Order: SVU as A.D.A. Kim Greylek. Michaela was written off the NBC series during the tenth season once Alexandra Cabot (Stephanie March) came back.
In 2011, Michaela returned to The CW to play Jules in six episodes of The Vampire Diaries. She was a also series regular on both the procedural drama Awake in 2012, and on the period crime series, Aquarius, in 2015.
From 2017 until 2018, the actress appeared on SEAL Team as Alana Hayes. Some of her other notable TV credits include The Orville, The Magicians, Necessary Roughness, and The Village.
Article continues below advertisement
Outside of her acting career, Michaela has been married to Mike Daniels, a producer and a writer, since 2011. The couple has two sons and one daughter together.
You Season 3 is available to stream on Netflix now. The series has already been renewed for a fourth season.