Thomas Ravenel Who? Meet 'Southern Charm' Star Ashley Jacobs' New Man, Mike Appel
Mike Appel and Ashley Jacobs made their relationship Instagram official in December 2019 — and they have been practically inseparable ever since.
Southern Charm alum Ashley Jacobs introduced her new beau, Mike Appel, to the world on Dec. 2, 2019, via an adorable Instagram post.
The star revealed that dating Mike has been like a breath of fresh air. The experience has provided her with a much-needed opportunity to move past certain difficulties, such as the emotional impact of her past relationship with Thomas Ravenel.
So, is Southern Charm''s Ashley still with Mike? Where do things stand between the two now?
Article continues below advertisement
Ashley Jacobs and Mike Appel started dating in 2019, and they are still going strong.
"Found someone close to my own age!!?" Ashley captioned one of her first-ever Instagram posts about Mike.
The registered nurse likely intended the snappy caption as an implicit reference to her past relationship with Thomas, the former South Carolina state treasurer and Southern Charm alum who pled guilty to third-degree assault charges in September 2019.
Ashley turned 36 on Dec. 1, 2020, while Ravenel is 58. Mike's age is unknown, though Ashley previously hinted that their birthdays are a day apart.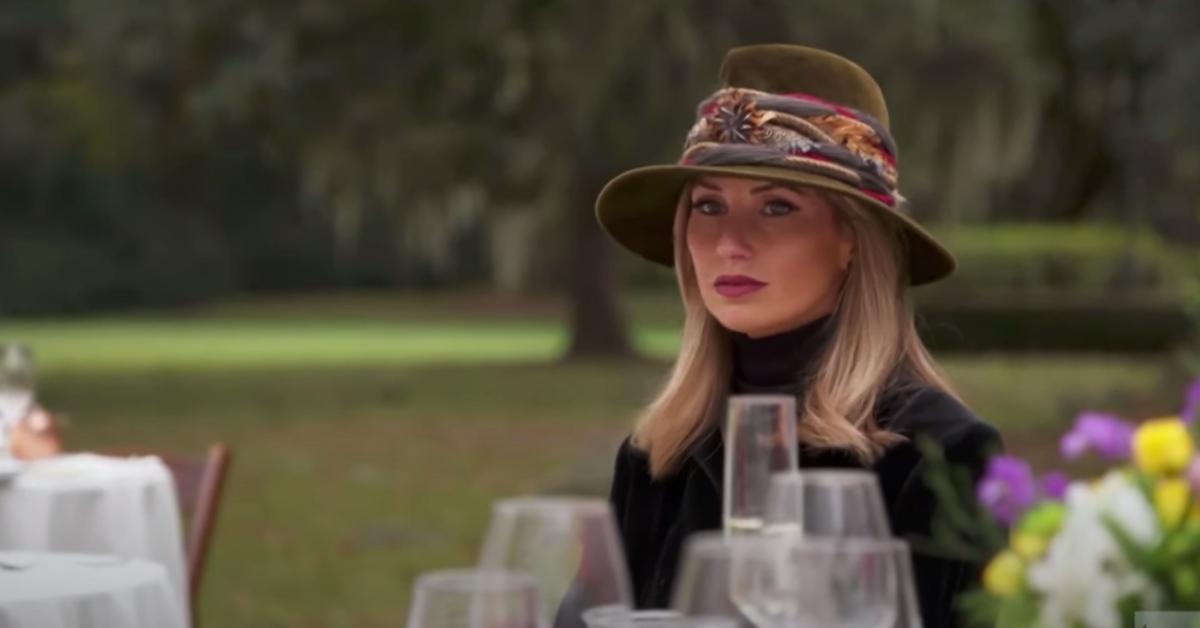 Article continues below advertisement
"I'm so happy," Ashley told Us Weekly in January 2020, before adding, "It's weird having something so healthy."
Dating Mike helped her instill healthier behavioral patterns, she explained. For instance, she no longer worries about what would happen if she doesn't return a phone call right away, which caused her a great deal of anxiety in the past.
Article continues below advertisement
"It's like, I don't call him back right away and I'm like, 'Oh my God, is he gonna pick up my phone call? Is he gonna be mad?' And he's not, and I'm like, 'I have to re-train my brain, you know, this is healthy!'" Ashley told Us Weekly.
In an interview with Entertainment Tonight, Ashley ventured even further, describing her time in Charleston, S.C. as "the worst year of her life."
"It was dark, and it was really lonely and, yeah, I was really lonely. I lost a lot of weight. I wasn't taking care of myself mentally ... I suffered from depression, situational depression," Ashley told the outlet, before adding, "I don't ever wanna go back to that place."
Article continues below advertisement
Ashley and Mike tend to keep a low profile. But in February 2020, Ashley decided to embrace her cheesy side, celebrating Valentine's Day in style.
"You COLOR my world, Valentine," she captioned an Instagram post, which also contained the hashtag, #FeelingCheesy.
Ashley appears to have set her Instagram to private since then, but Mike continues to chronicle their relationship highlights on the social media platform.
Article continues below advertisement
Die-hard nature lovers, Ashley and Mike have visited breathtaking locations like the Lovers Point Park in Pacific Grove, Calif., and Lake Coeur d'Alene in Idaho together in the past few months.
In March 2020, they even went on a tandem bike ride around Santa Barbara, Calif.
Needless to add, they celebrated Ashley's 36th birthday together on Dec. 1, 2020. We can't wait to see what this year's festivities will bring.
Catch new episodes of Southern Charm every Thursday at 9 p.m. ET on Bravo.