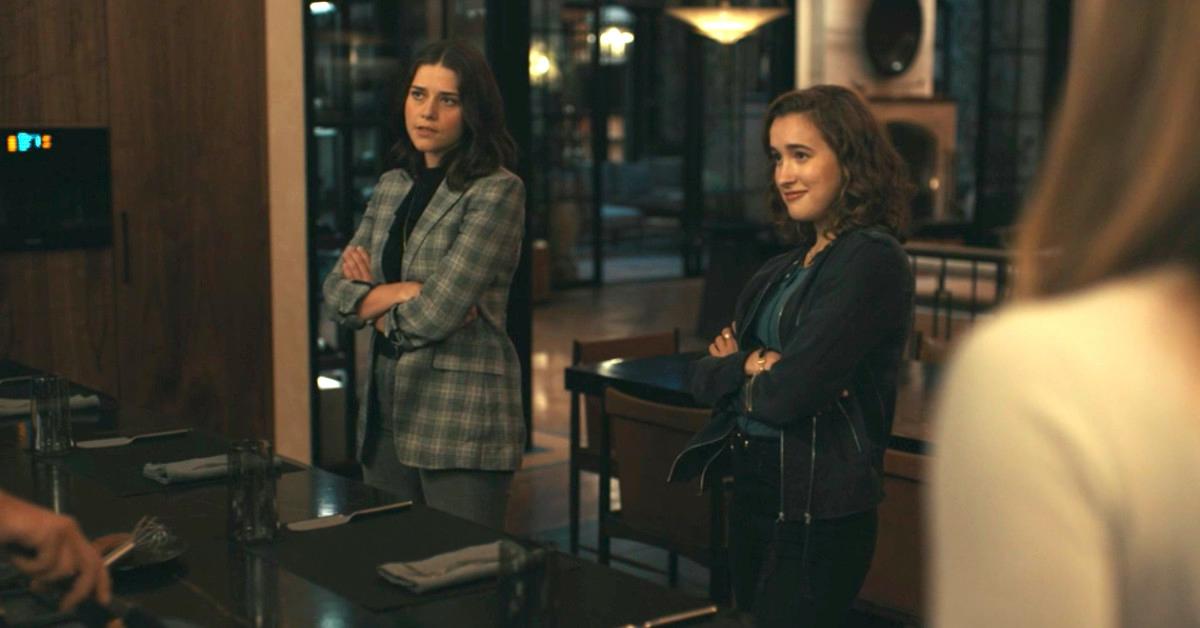 'Billions' Fans Rail Against Mike Prince's "Insufferable" Daughters
Mike Prince's daughters on 'Billions,' Gail and Liz, have been pawns in their father's business maneuvers. They've also rubbed viewers the wrong way!
The Showtime drama Billions depicts a cutthroat world in which business titans are even willing to use their daughters for financial gain. And that's certainly the case with billionaire Mike Prince (Corey Stoll) and his two daughters, as viewers have seen in Seasons 5 and 6.
Billions viewers first met Mike's daughters — Gail Prince, played by Gracie Lawrence, and Elizabeth "Liz" Prince, played by Molly Brown — in last year's Season 5 installment "Victory Smoke."
Article continues below advertisement
If they looked familiar, it might be because Gracie appeared in the comedy movie Did You Hear About the Morgans? and the Paramount+ thriller One Dollar, while Molly has guest-starred in recent episodes of Chicago Med and FBI: International.
On Billions, however, Gracie and Molly's characters aren't exactly winning over viewers…
Mike loops in his daughters in a ruse against Axe.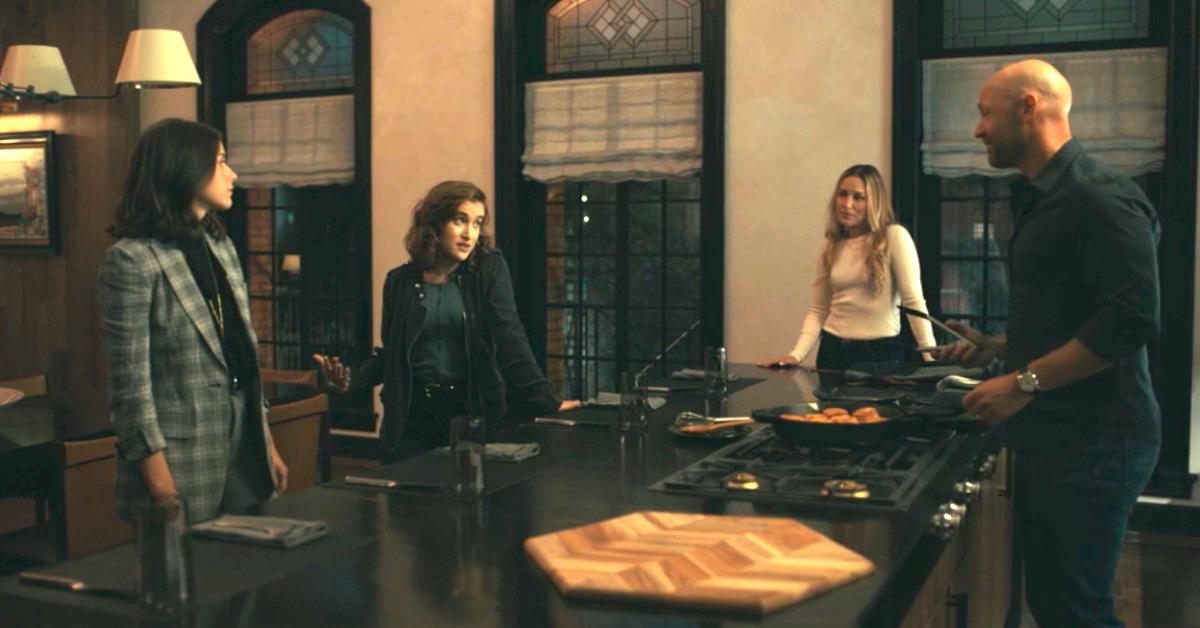 In "Victory Smoke," Elizabeth and Grace meet their father in his office, saying they want to learn about the family business during their summer breaks. Prince enlists them for a pitch to Fine Young Cannabis chief executive Dawn Winslow (Janeane Garofalo), a pitch they don't realize is part of a scheme against rival Bobby Axelrod (Damian Lewis).
Article continues below advertisement
At the time, viewers had questions about Elizabeth and Gail. "Will they expose him?" one wrote on Reddit. "They were obviously upset when he confessed to the devious plan. I think it's going to come back and bite him in the buttcheeks."
And after one Reddit commenter wondered if the daughters were even necessary for the storyline, another person wrote that the addition of those two characters "creates more depth for Prince and establishes him on the level of Axe and Chuck regarding willingness to win the game at any personal cost."
Article continues below advertisement
Gail also, unwittingly, helps Mike get in with the governor.
The daughters — and Gail in particular — resurface again in Season 6's "Rock of Eye," which aired last Sunday, Feb, 20. In that installment, Gail criticizes Governor Bob Sweeney (Mat Servitto) to his face at a New York Knicks game, creating a big problem for Mike, who's trying to get the politician on his side.
Article continues below advertisement
Hoping to get Gail to apologize, Mike invites his daughters to dinner, even whipping up their favorite food to curry favor. Gail says at first that she won't apologize to the governor, but she eventually acquiesces. By that point, however, Mike realizes that his daughter shouldn't apologize for speaking her mind. And when Gail brings up the governor's vanity, Mike gets the idea to woo him with a neon "Robert B. Sweeney Stadium" sign on the site of a future Olympic venue.
And again, Gail and Elizabeth rubbed some Billions viewers the wrong way.
"Prince's daughters are insufferable," one wrote on Reddit after Sunday's episode. "I pray we never see them again, but with the show getting renewed, it seems unlikely."
Another person said, "Hopefully they'll get the same treatment from the writers as Axe's, Wags', and Chuck and Wendy's kids: Poof, they're gone and never existed!"
Billions Season 6 continues on Sundays at 9 p.m. ET on Showtime.