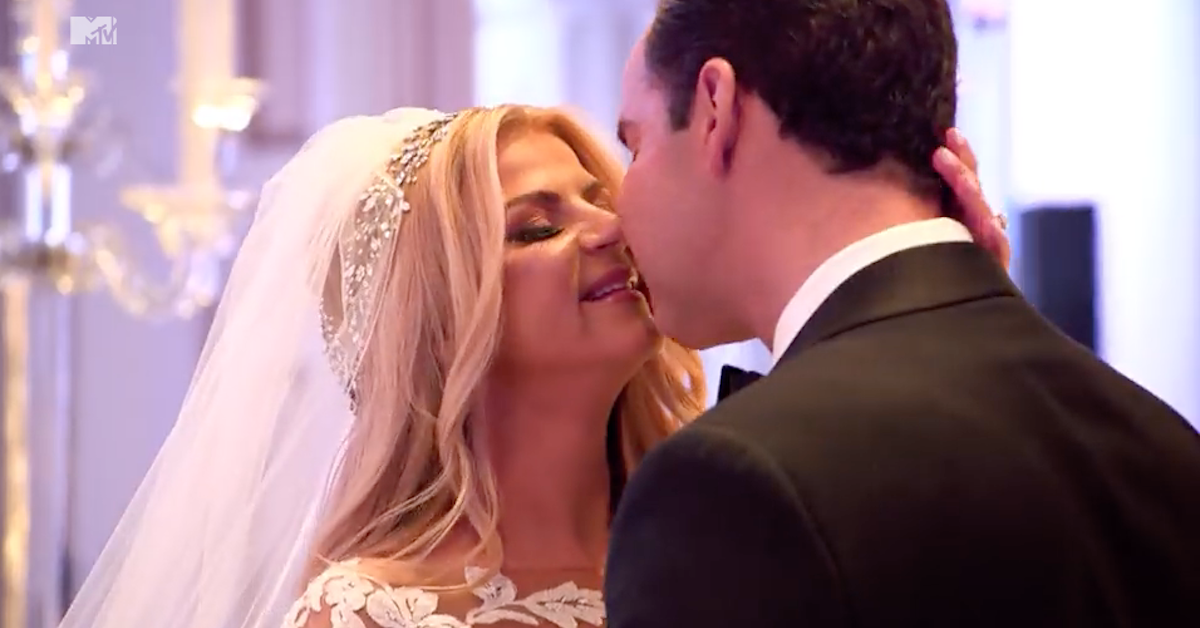 Inside Mike "The Situation" and Lauren's Six-Figure Wedding
Article continues below advertisement
In anticipation of the program, many are wondering what the wedding location of Mike and Lauren's wedding party was, as well as how much the festivities cost the pair. Here's what we know.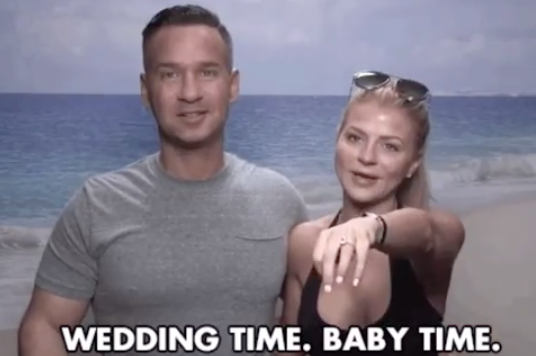 Article continues below advertisement
Mike "The Situation" and Lauren's wedding location was at The Legacy Castle in New Jersey.
Thanks to the fact that the newlyweds have meticulously geotagged all of their wedding photos, we know that their Nov. 1 wedding took place at the lavish Legacy Castle venue in Pompton Plains, N.J.
The "elegant and legendary" Legacy Castle boasts "majestic architecture that demands your reverence," including "wrought iron railings with gold leaf detailing, exquisite chandeliers with cascading crystals, a lavish interior 15-foot marble fountain, and center exterior courtyard with a 21-foot granite fountain complete with a manicured garden," per their website.
Article continues below advertisement
The bride and groom hosted over 200 guests present at their wedding party — the Gym, Tan, Laundry family taking front and center, of course — which Cheat Sheet estimates put the couple out around $60,000.
Take a look at the bride and groom's outfits.
In Lauren's case, she mentioned on Instagram that she had two gowns, the first from Pronovias and the second from Stephen Yearick, with shoes from Manolo Blahnik and Christian Louboutin.
Article continues below advertisement
The Pronovias gown is priced at about $2,570 and considering Stephen Yearick's dresses start at $4,500, we can assume Lauren spent upwards of $10,000 on her wedding looks, shoes, hairpiece, and veil included.
The Situation's tux was considerably cheaper, as US Weekly reports it was rented from Robbie's NYC.
Article continues below advertisement
"This was the royal guido wedding," The Situation told the media outlet. Per Cheat Sheet's calculations, tux rentals (which include cufflinks, pocket squares, and even shoes) at Robbie's cost around $200. If the couple rented tuxes for all four of Mike's groomsmen, they could have paid about $1,000 in total. Of course, this cost would be more if they all purchased their tuxes... But who does that?!
Article continues below advertisement
The cake and final touches.
We honestly can't even begin to imagine now much this party cost total. Since The Situation and Lauren chose a five-tier wedding cake from Confections of a Rockstar, that probably put them out a bit over $1,000, but that wasn't the only cake — the groom also had one filled with funfetti — so let's put that up to $1,300.
Add to that cost — of so far about $75,000 — a wedding planner (likely no less than $7,000), invitations, a makeup artist, hair artist, florist (likely upwards of $5,000, considering their wall of roses), band, Rolls Royce rental, and DJ with lighting and pyrotechnic-looking effects, plus a photographer, and we've definitely topped six figures.
What wouldn't we give to fist-bump Lauren and The Situation to congratulate them on their marriage...
New episodes of Jersey Shore: Family Vacation air Thursdays at 8 p.m. on MTV.