Milton's Family on 'Love Is Blind' Isn't Exactly Onboard With a Reality TV Wedding
Milton introduces his family to Lydia on 'Love Is Blind' and his sister has some strong words about her brother's future potential wife.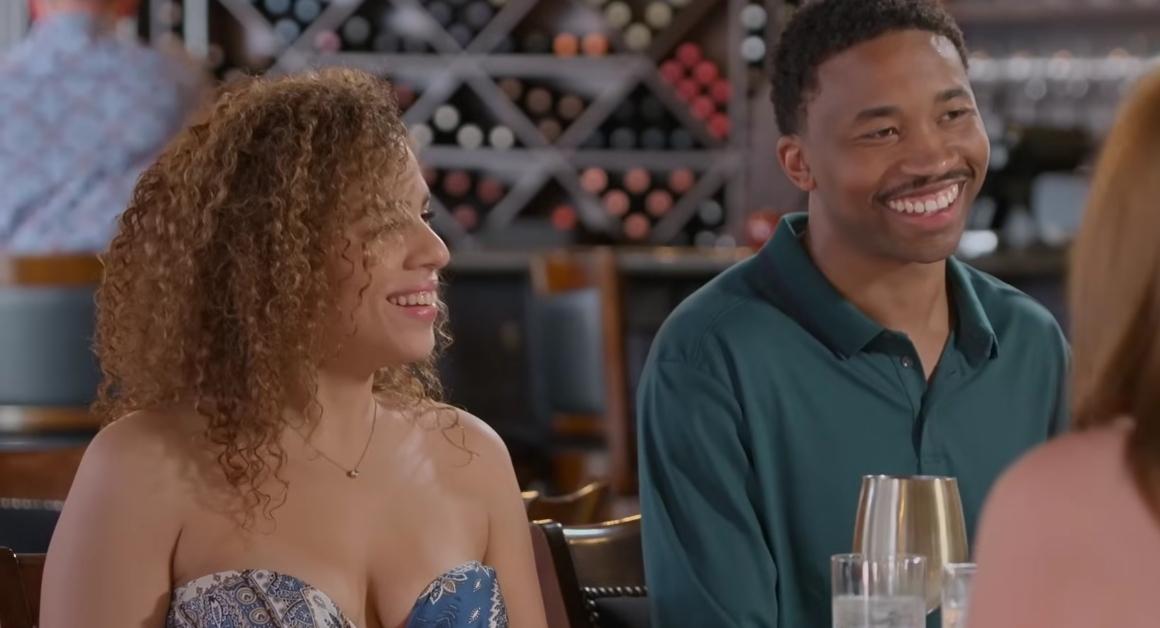 The Gist:
Lydia meets Milton's family toward the end of Love Is Blind Season 5.
Milton's mom is critical of the experiment and she worries about Lydia's intentions.
Milton's sister doesn't totally believe Milton is ready to get married.
Article continues below advertisement
Spoiler warning: This article contains spoilers for Love Is Blind Season 5.
Meeting your intended spouse's family is hard. Meeting them with a gaggle of producers and cameras around is even more challenging. But when Milton's sister and mom lay into Lydia about her intentions during Season 5, Episode 8 of Love Is Blind, Lydia keeps her composure.
Article continues below advertisement
And now, fans are super curious about Milton's sister on Love Is Blind. She has his best intentions at heart, but even the most well-meaning family members on Love Is Blind can come across as more critical than is sometimes necessary.
Who is Milton's sister Jessica on 'Love Is Blind'?
Jessica and Milton come from a family of highly ambitious individuals. While Milton is an engineer and his mom applauds women in the STEM field, Jessica is an attorney. She runs the JRP Law Firm, which is named with her initials, and she's an adjunct professor of business law at Lone Star College in Texas, where she and hers and Milton's family lives.
Article continues below advertisement
Jessica is also an attorney for the Texas State Teachers Association. The Austin, Texas organization advocates for teachers and public schools and now, Jessica is part of that. And being an attorney, it's no wonder she's quick with the hard-hitting questions for Lydia on Love Is Blind. It sort of comes with the territory.
Article continues below advertisement
Milton's sister is a devoted mom outside of 'Love Is Blind.'
When Lydia meets Milton's family on Love Is Blind, she also meets one of Jessica's kids. But in addition to the toddler shown in the Season 5 episode, Jessica has another, older daughter with husband Langston Patterson. Speaking of, Langston is an assistant principal in Cleveland, Texas. And, while the pair don't share too much about their private life on social media, they do share family photos from time to time.
Milton's mom and sister have lots of questions for Lydia.
Like we said, the fact that Milton's sister is an attorney makes sense, given her line of questioning for both Milton and Lydia on Love Is Blind. Jessica doesn't understand how her younger brother is suddenly ready for marriage, when she hadn't heard about his interest in settling down before now.
Article continues below advertisement
And their mom tells Lydia flat out that she has all of the "right answers" for their questions. It's clear that neither Milton's sister or his mom have high hopes for the experiment. And they may have even less hope that Milton's marriage is going to work out. Talk about a tough crowd.
Watch Love Is Blind on Netflix.