Check out 'Good Bones' Host Mina Starsiak Hawk's Amazing Body Transformation!
Has Mina Starsiak Hawk from HGTV's 'Good Bones' had plastic surgery? Details on the 'Good Bones' host and her weight loss journey!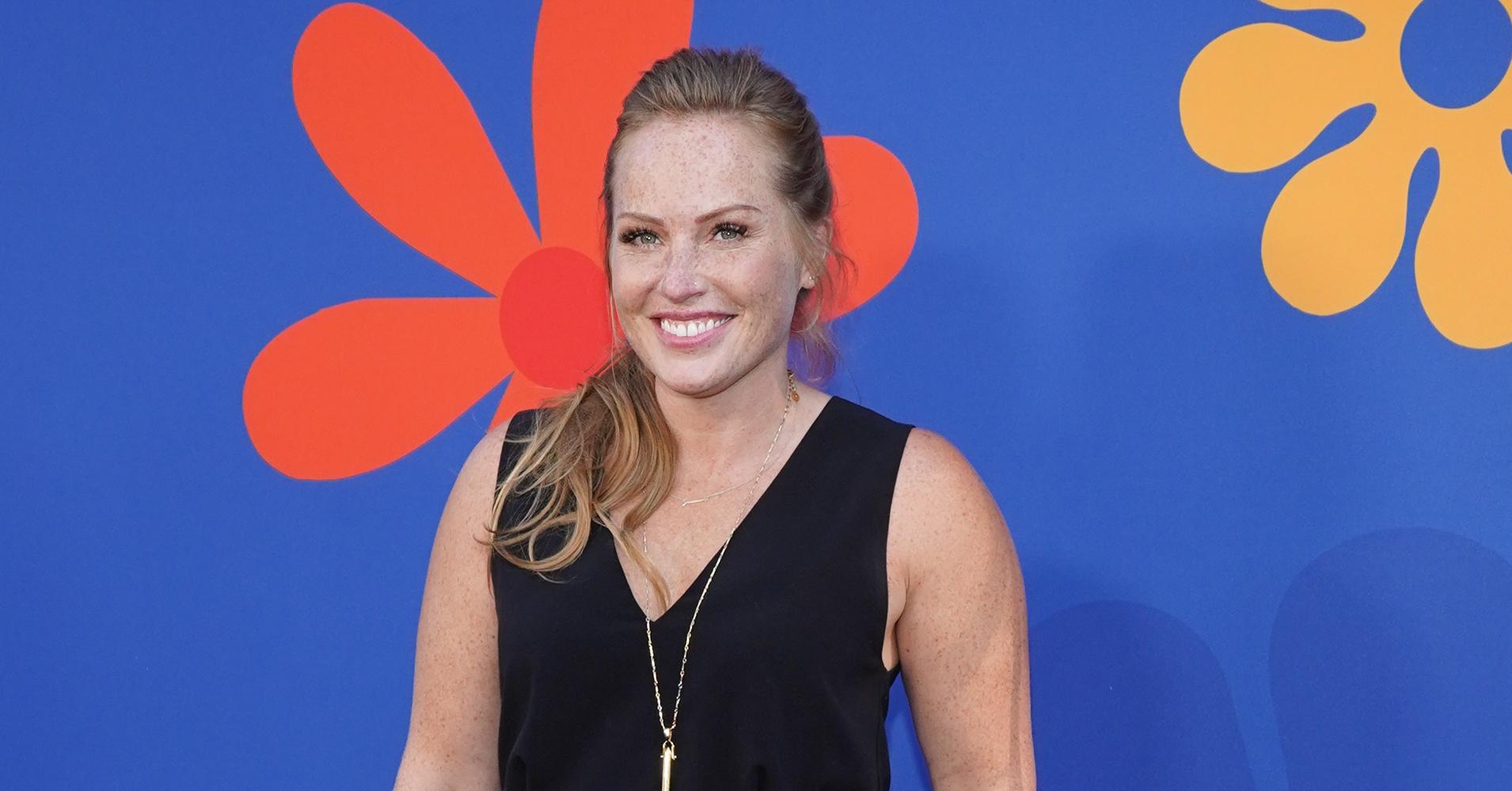 In 2016, HGTV introduced viewers to the hosts of the widely popular home renovation series, Good Bones.
Since then, a lot has changed for the series' leading ladies. In recent years, Karen E. Laine has retired from the business of home renovation to spend more time with her husband and has now shifted her focus to DIY projects.
Mina Starsiak Hawk, on the other hand, has been pretty busy. Last year, the network renewed Good Bones for Season 7 and announced that she would take center stage in the upcoming spinoff, Risky Business. Now that Mina's spending a lot more time in the spotlight, viewers have taken note of her body transformation.
So, did Mina have plastic surgery? Here's what we know!
Article continues below advertisement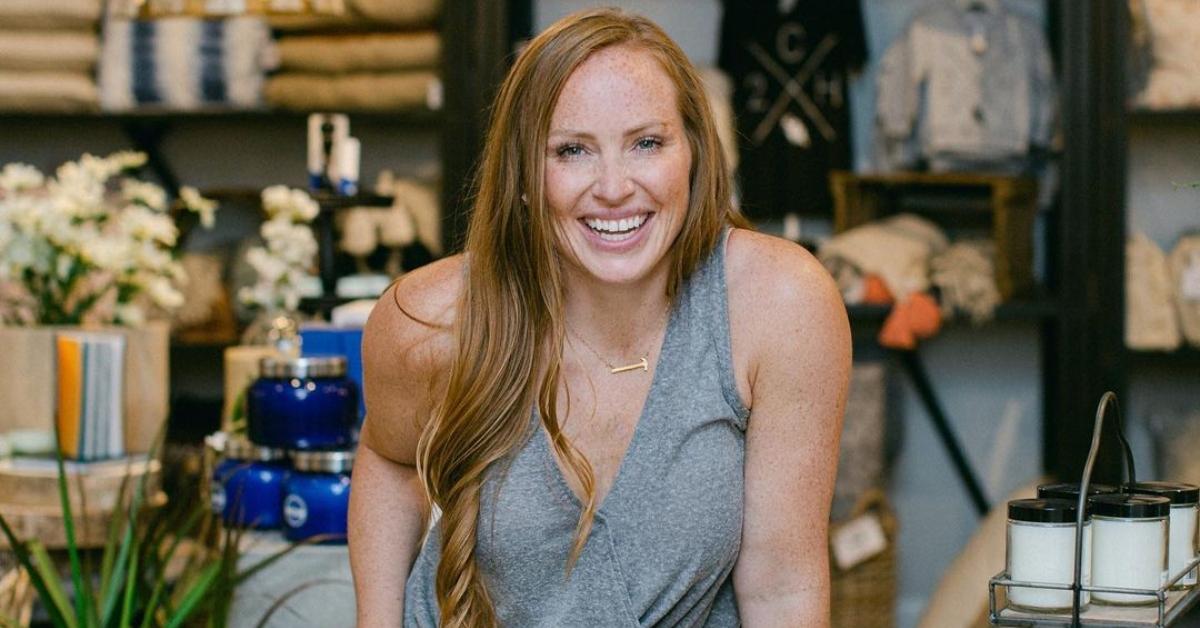 Did Mina Starsiak from 'Good Bones' have plastic surgery? Details on her mommy makeover.
In late January of 2021, Mina took to Instagram to reveal that she had undergone cosmetic surgery a month prior. PEOPLE reported that Mina went under the knife on Dec. 5, 2020, only months after she welcomed her youngest child, Charlotte.
Mina and her husband welcomed their son Jack two years earlier. It was then that she began her hunt for a plastic surgeon.
Article continues below advertisement
Her confidence only continued to diminish after she was diagnosed with diastasis recti — a condition that developed during her second pregnancy, which caused weakened muscles and a separation of her abs.
"I do a very physical job and I like working out, and your core is so attached to everything, every movement I do, like swinging a hammer," she explained in a January 2022 interview.
"I just didn't feel like I was going to be able to work out and get this back to where I felt strong, like myself, like I did before kids," she added.
Article continues below advertisement
It wasn't long before she settled on a Toledo, Ohio-based physician Peter Koltz of pēkoMD, who gave her a tummy tuck, liposuction, and breast plants — a combination of procedures commonly known as a mommy makeover. However, contrary to popular beliefs in her Instagram comment section, Mina has seemingly never had work done to her face.
'Good Bones' star Mina Starsiak documented her post-surgery recovery on Instagram.
In an announcement to her more than 500,000 followers on Instagram, Mina posed alongside her infant daughter in a post that teased her transformation.
In the caption, she wrote, "I've said it before but it can't hurt to say again; women are each other's harshest critics and there's just no sense in it."
The reality star encouraged women to do what makes them "feel happy, strong, [and] loved." She added. "And own it."
Article continues below advertisement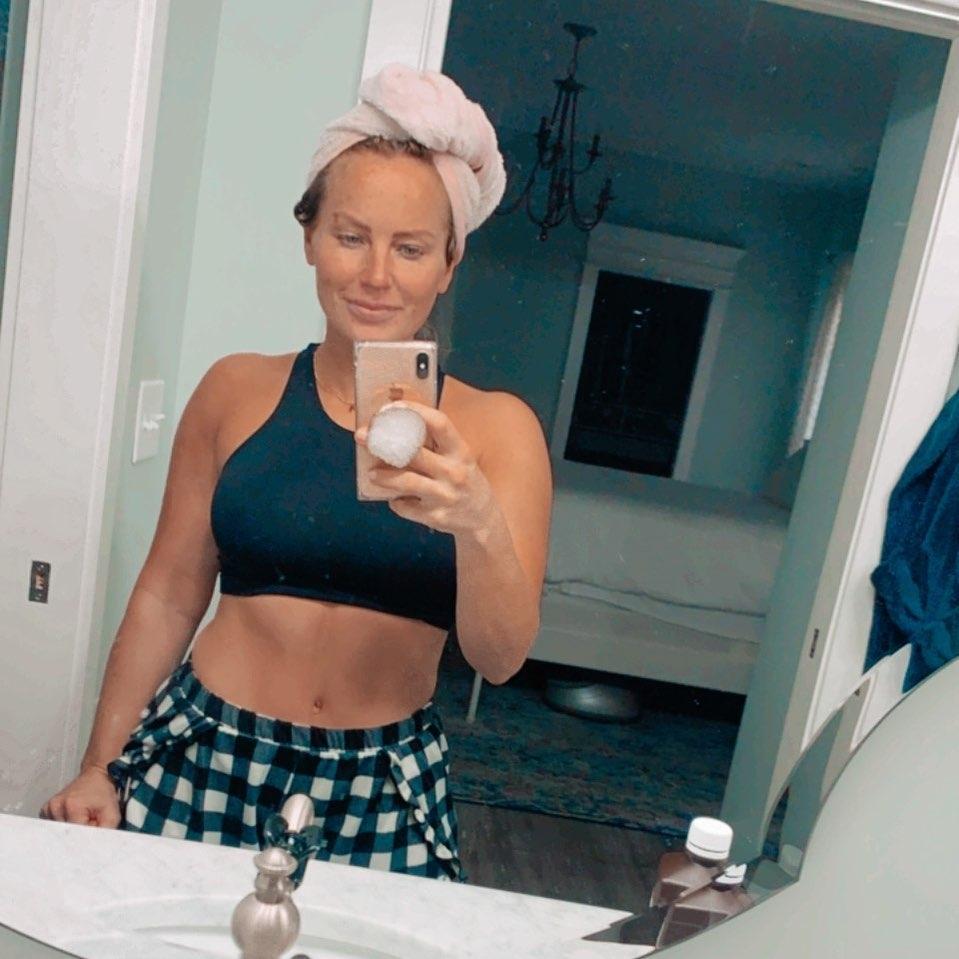 But her journey has been no walk in the park.
In her interview with PEOPLE, the Good Bones host described her post-operation recovery as "uncomfortable," which, in hindsight, was definitely an understatement.
"I felt like an alien because I had drains to collect this bloody goo. It's like you're peeing and having your period all at the same time," the reality TV star recalled.
However, Mina insists that her new physique is mostly thanks to working out — not cosmetic surgery. The star frequently documents her early morning workouts on Instagram.
Catch Good Bones on Tuesdays at 9 p.m. ET on HGTV.