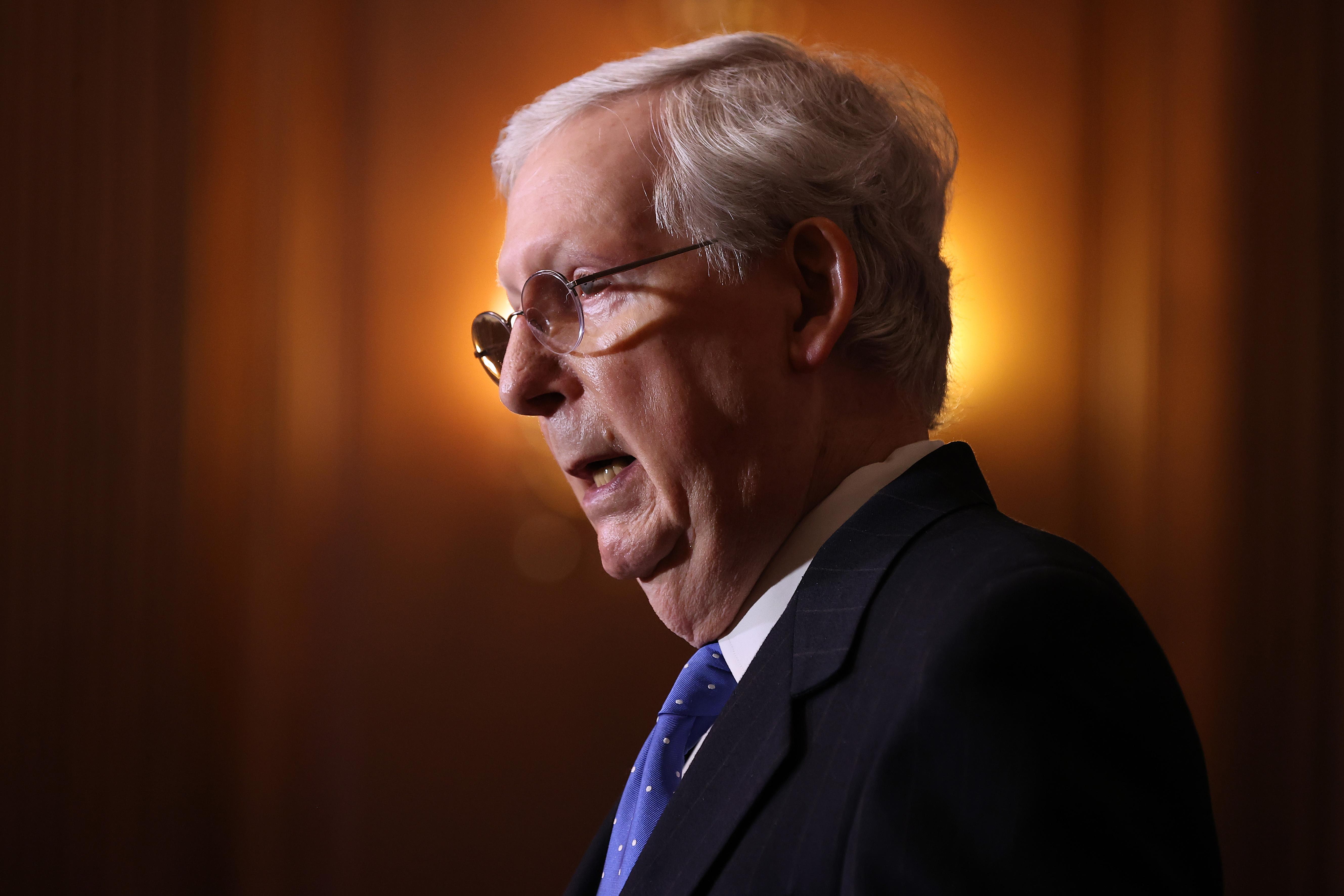 People Sent Venmo Requests to Mitch McConnell After He Blocked Stimulus Increase
The COVID-19 pandemic has hit everyone hard, causing the U.S. unemployment rate to skyrocket as many find their industries closing up and some workplaces and most school districts shifting to work-from-home models. It's been a tumultuous time, and many have sought economic relief, especially those who lost their jobs due to the pandemic.
Article continues below advertisement
The original coronavirus relief package was meant to provide this relief, though many have said the single payment wasn't enough.
Now, there's a second stimulus payment in the works, though it won't be as big as many hoped it would be. During a proposal to raise the amount from $600 to $2,000, Senate Majority Leader Mitch McConnell blocked the motion, leaving many Americans disgruntled.
Their response? To request the difference from Sen. McConnell themselves through Venmo.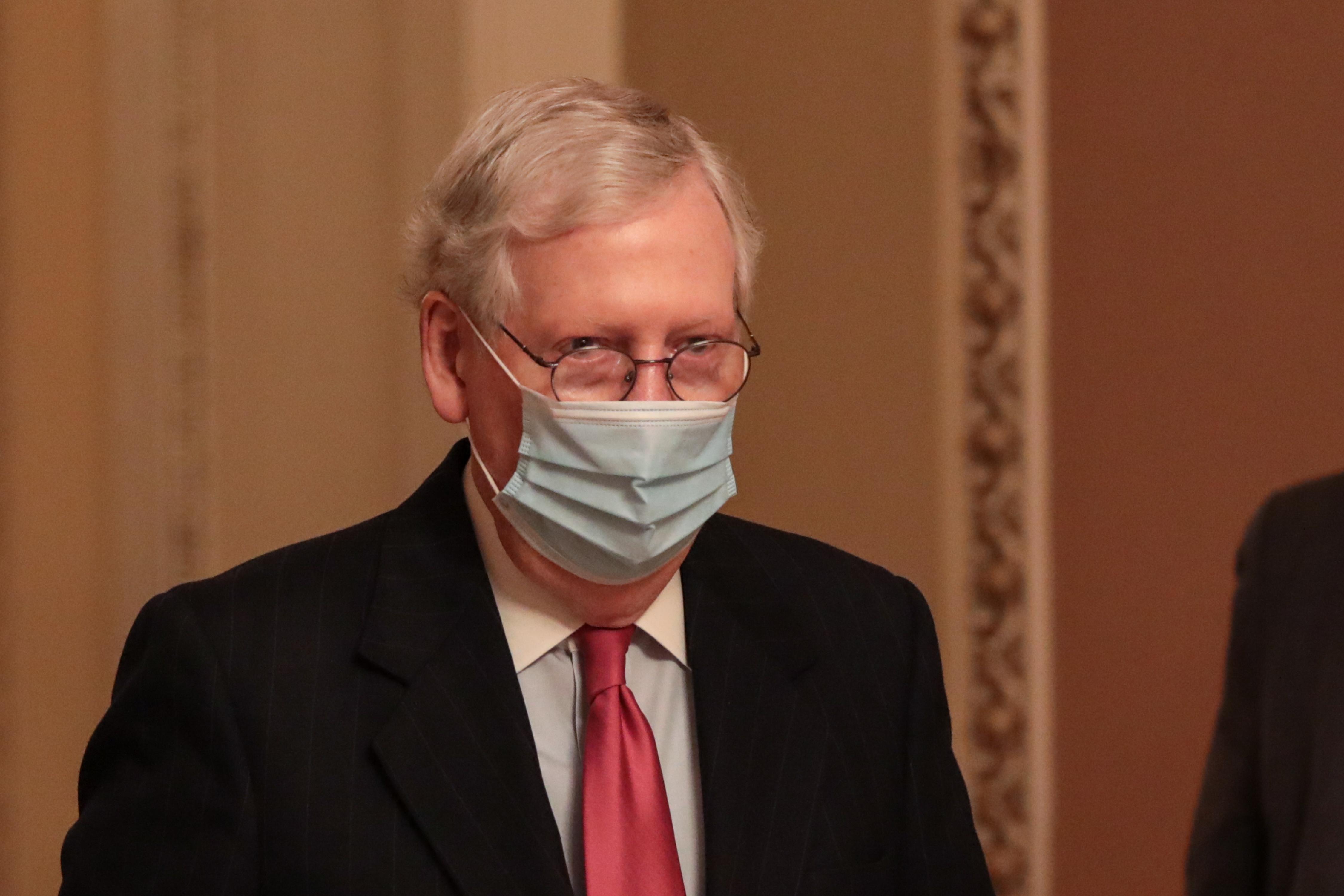 Article continues below advertisement
Mitch McConnell did not approve raising the second stimulus check to $2,000.
There have been rumors of a second stimulus check in the works for U.S. citizens since the first $1,200 relief payments were sent in April, and the motion was recently voted on in Congress. A bill to send every eligible American $600 was passed on Dec. 29, but it came with a small caveat.
According to CNN, Senate Minority Leader Chuck Schumer proposed a measure to increase the stimulus payment to $2,000. The change would need a unanimous vote to pass, and Sen. McConnell blocked it.
Instead of approving the increase to the stimulus bill, bringing the payment from $600 to $2,000 — as many, including President Donald Trump, have pushed for — Sen. McConnell included the proposed increase in a different bill.
The senator introduced the new legislation the same day that combined the increase with two additional demands from President Trump. In this bill, the $2,000 checks would only pass with the repeal of Section 230 and the creation of an Election Assistance Commission.
Article continues below advertisement
"Those are the three important subjects the president has linked together," Sen. McConnell told Fox. "This week, the Senate will begin a process to bring these three priorities into focus."
Sen. Schumer called the bill a "cynical gambit," claiming it would ensure the $2,000 payments are not signed in, according to CNN.
It's currently unclear when or if this new legislation will be passed.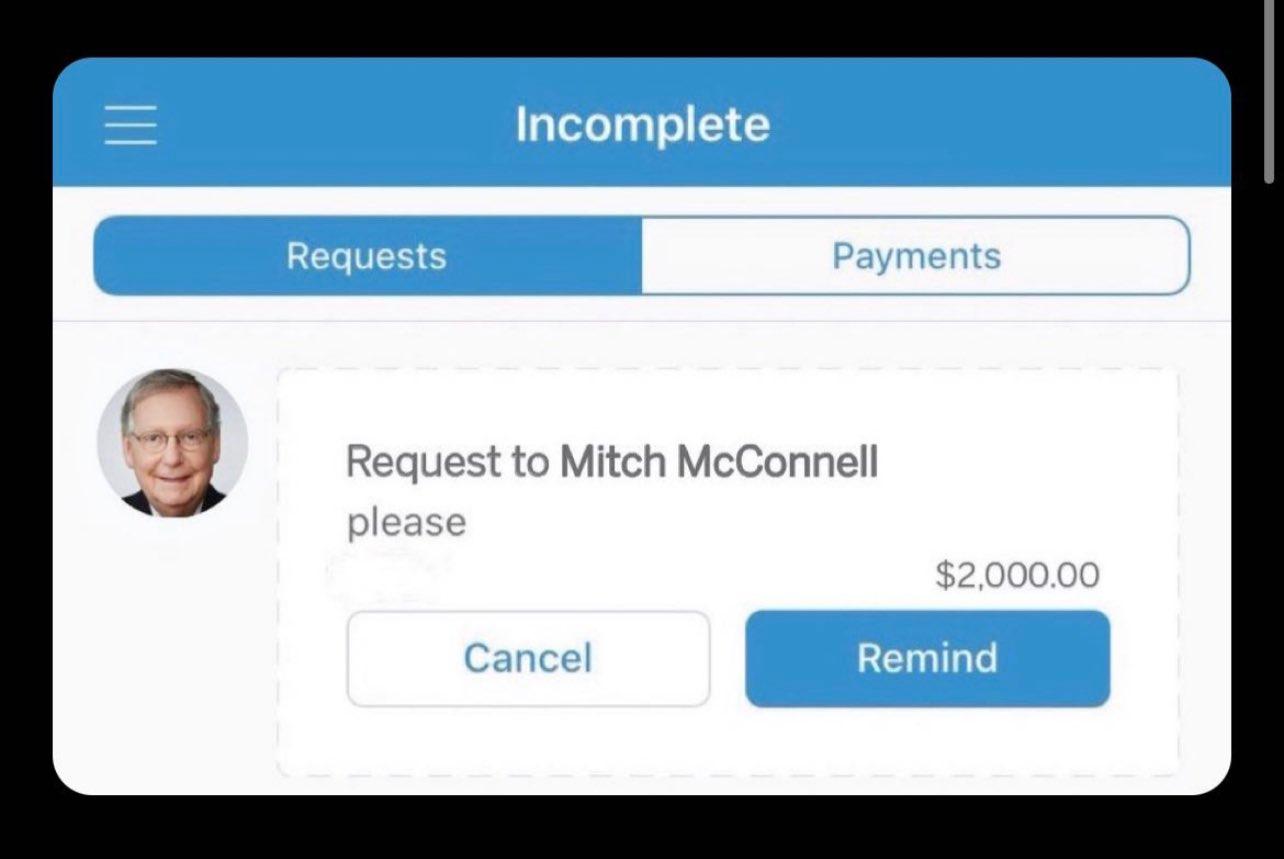 Article continues below advertisement
Does Sen. Mitch McConnell have a Venmo?
In response to the Senate Majority Leader's objection to increasing the amount in the second stimulus checks, some are trying to get the money from him directly. On Twitter, people are sharing screenshots of their Venmo requests, claiming to have found the senator's Venmo account.
Article continues below advertisement
Article continues below advertisement
Article continues below advertisement
Many of these Twitter users have shared screenshots of their requests, which include photos of a Venmo account with photos of Sen. McConnell as the profile photo.
It's unclear if any of these requests are legitimate, or if the senator even has a Venmo account. There have been a few different usernames that claim to be linked to the senator, including @MitchMcConnell and @SenatorMitchMcConnell, though none of these have been confirmed.
At this time, no one who has claimed to submit a request to any Venmo account with Sen. McConnell's photo attached to it has had their request approved, though many have admitted to almost sending these accounts $2,000 instead of requesting.