Is Derek Once Again Keeping Secrets From Monique in 'Life After Lockup'? (EXCLUSIVE CLIP)
Monique's family has some strong words for Derek in an exclusive clip of 'Life After Lockup' ahead of its April 21 episode and they don't approve.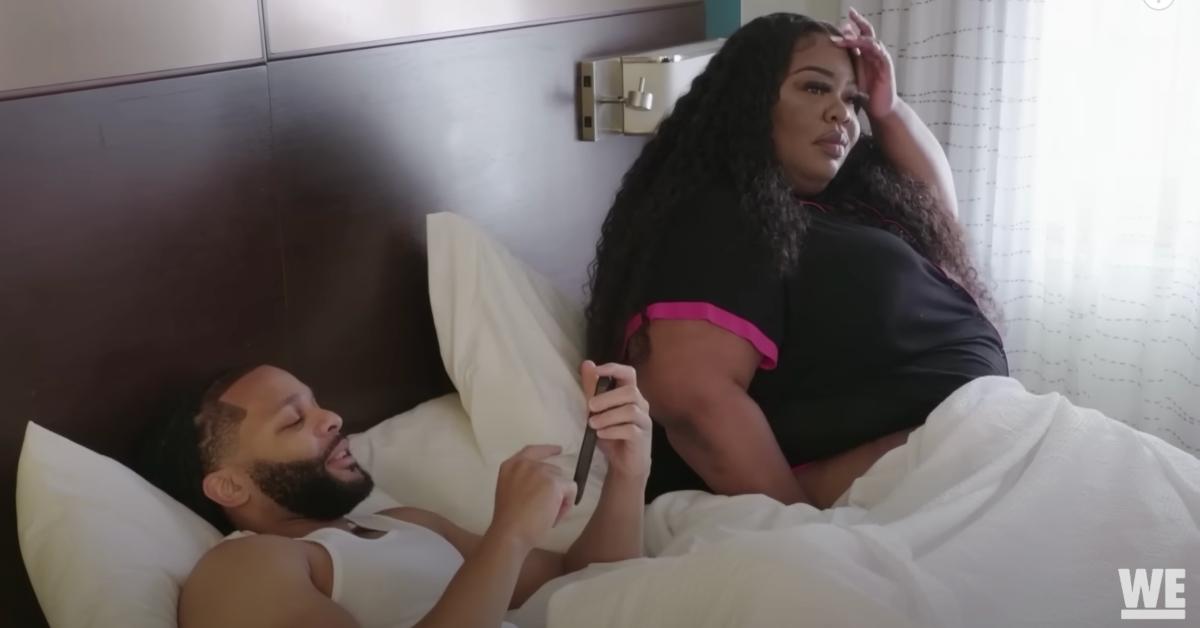 It's not a Life After Lockup episode without drama between Monique and Derek. This time around, in an exclusive clip ahead of the April 21 episode, Monique's family steps in to tell both of them how they feel about the relationship. And, spoiler alert, no one approves of Derek or the dishonesty he brings to the table.
Article continues below advertisement
In the clip, Monique and some of her family members sit with Derek in her house. They explain why Monique should press him harder about secret text messages and calls. Monique even admits that Derek sleeps with his cell phone in his boxer shorts, and something tells us, she isn't exaggerating. As per usual, there's a lot going on between these two.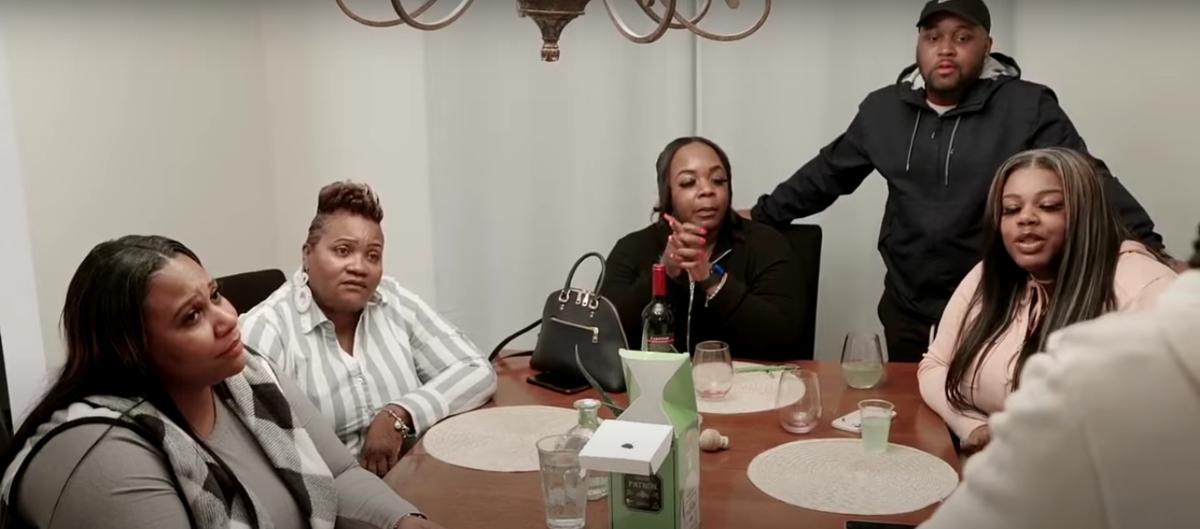 Article continues below advertisement
Monique's family doesn't approve of Derek on 'Life After Lockup.'
In the Life After Lockup clip, one of Monique's loved ones tells Derek that he has "too many red flags." They also point out that Derek cheated on Monique the week he came home from prison. This isn't anything new to viewers, but this is the first time Monique and her family have had an intervention of sorts.
Derek has plenty of excuses for his infidelity. And Monique doesn't say much to discredit him, though she has said before that she may reach a boiling point with Derek where enough is enough. What that point in their relationship looks like has yet to be determined, however.
Article continues below advertisement
"I feel like, at the same time, we wasn't together, that's how I feel," Derek says, in regards to cheating on Monique. "That's why I did it."
He adds, along with Monique, that they "got past that." But her sister and other relatives aren't letting this go.
Article continues below advertisement
Derek is secretive about using his phone.
In the clip, when Derek receives a text message, he proves Monique's family right in their distrust when he leaves the room to keep his message private. Monique and her family follow Derek upstairs, where they urge Monique to agree with them that Derek is a "loser." They also see that he deleted the text he received, which only makes matters worse in their eyes.
Derek has always been secretive when it comes to his phone. The night he came home, Monique searched his bags to find his cell phone. Despite her clear distrust with Derek, Monique seems intent on continuing the relationship.
In an April 2023 interview with Distractify, Derek and Monique both assured us that they're still together and "doing a lot better than before."
They just have a while to go on the show before they're there.
Watch Life After Lockup on Fridays at 9 p.m. EST on WE tv.