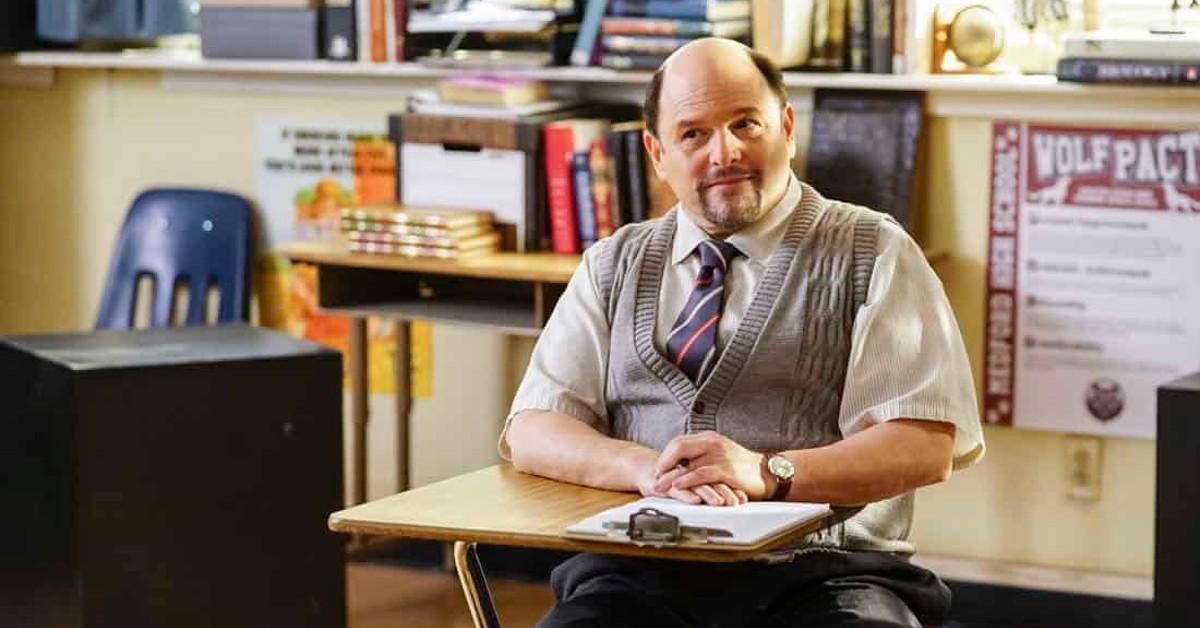 Jason Alexander Shines as Recurring Character Mr. Gene Lundy on 'Young Sheldon'
As far as spinoffs go, CBS's Young Sheldon — a spinoff based on The Big Bang Theory protagonist Sheldon Cooper (Jim Parsons) — is a fairly successful one. Set in Texas circa the late '80s, the series follows itty-bitty 9-year-old Sheldon Cooper (Iain Armitage), a genius who skipped four grades and is heading to high school with his less-than-genius elder brother.
Article continues below advertisement
With his big ol' brain and quirky personality, not everyone understands little Sheldon, but that doesn't stop him from sharing his thoughts and opinions. Now in the midst of its fifth season, 11-year-old Sheldon attends the fictional East Texas Tech University. (There is a real university called Texas Tech University, however.)
Chuck Lorre's series — which sees Jim Parsons and Steven Molaro as executive producers — has had several characters come and go, with a current recurring character being Mr. Gene Lundy. So, who is he exactly? Who's the actor who plays him? Let's delve into the character.
Article continues below advertisement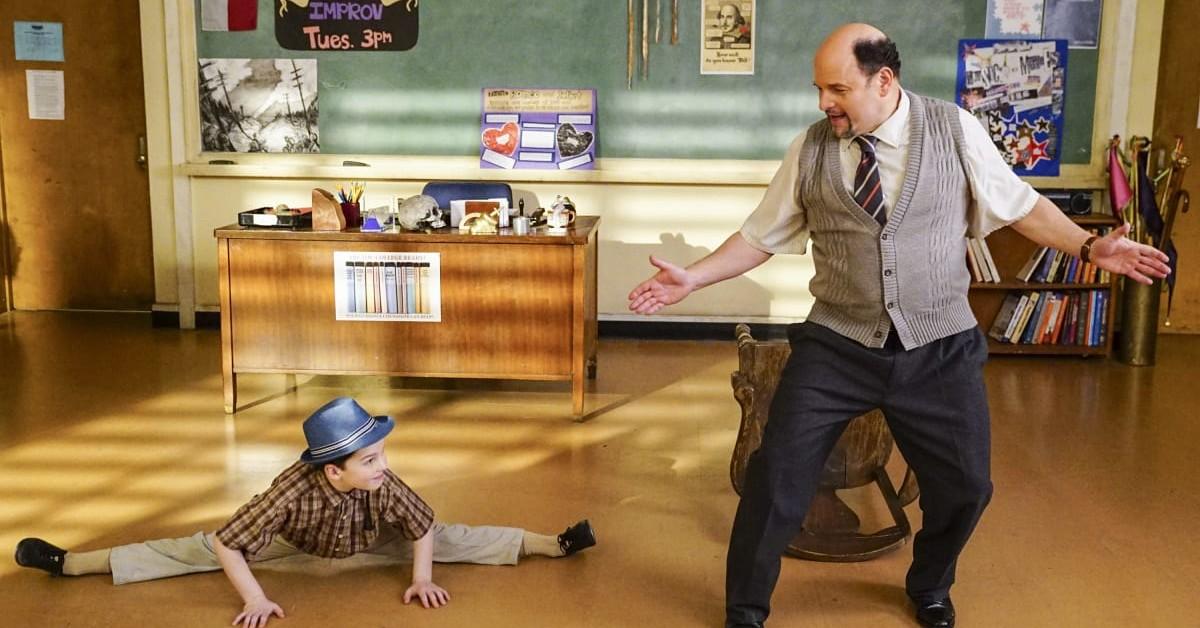 Who is Mr. Gene Lundy on 'Young Sheldon'?
Mr. Lundy is the dorky Medford High School drama teacher who gave up on his dream of becoming a famous actor. We know, what a cliché. He's also a sports guy — aka he coaches the girls' volleyball team, a gig he can't help but deem "the real drama class." Try and hold your eye-rolls. He's bragged about being "a professional actor for years and years," despite only landing parts in local Mattress Madness commercials.
Article continues below advertisement
We first meet Mr. Lundy in Season 1, Episode 16, titled "Killer Asteroids, Oklahoma, and a Frizzy Hair Machine," after Sheldon shockingly loses the school science fair. Greatly disappointed in himself, the boy genius loses his passion for science and decides to try his hand at the performing arts. Mr. Lundy takes Sheldon under his wing, showing him the ropes of acting.
Hilariously, the episode showcases both Mr. Lundy and Sheldon tap-dancing as the brainy boy sings "I Got Rhythm" from the musical Girl Crazy. In fact, little Iain Armitage tap-dances in real life!
Article continues below advertisement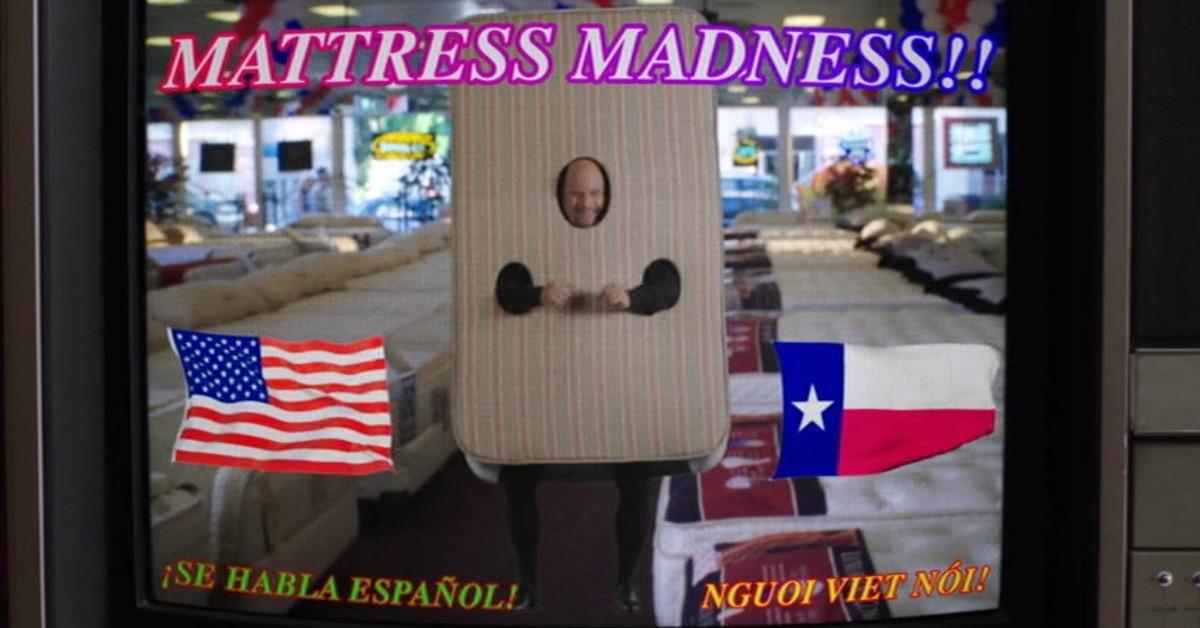 Who plays Mr. Lundy?
If Mr. Lundy looks familiar, you might be a Seinfeld fan. Actor Jason Alexander — who's famous for playing George Costanza on the beloved sitcom Seinfeld — plays the enthusiastic drama teacher. Fun fact: Jason Alexander's George Costanza was very much based on Seinfeld co-creator Larry David.
Jason is also known for his roles in films like 1990's iconic rom-com Pretty Woman and 2001's fantasy rom-com Shallow Hal.
Article continues below advertisement
Jason Alexander as Mr. Lundy is set to return in Young Sheldon Season 5, Episode 12, titled "A Pink Cadillac and a Glorious Tribal Dance." Based on the episode's promo, it looks like Mr. Lundy is now a part of a makeup pyramid scheme — we mean MLM. And he doesn't work for just any MLM; Mr. Lundy works for the infamous Mary Kay, which began back in 1963.
"Mr. Lundy is selling makeup! I think I'd be good at it," Mary Cooper (Zoe Perry) exclaims in the promo.
He's a thespian, he's a teacher, he's a coach, and now he's an entrepreneur? Interesting, interesting.
New episodes of Young Sheldon air Thursdays at 8 p.m. EST on CBS.