NBA YoungBoy and His Baby Mama Jazlyn Mychelle Are Expecting Baby No. 2
Who are NBA YoungBoy's baby mamas? The rapper has a number of kids with various women and is expecting another with Jazlyn Mychelle.
The rapper NBA YoungBoy (real name: Kentrell Gaulden) has been making music for a while. The "Bandit" rapper made a name for himself with a number of hits, but now, people are really interested in his personal life. Although he's only in his early 20s, he has quite a large brood of children with several women.
Article continues below advertisement
So, who are NBA YoungBoy's baby mamas? One of them is the daughter of an iconic boxer and another is a popular Instagram model and influencer. And with all these women involved, drama continues to bubble over. Here's what we know.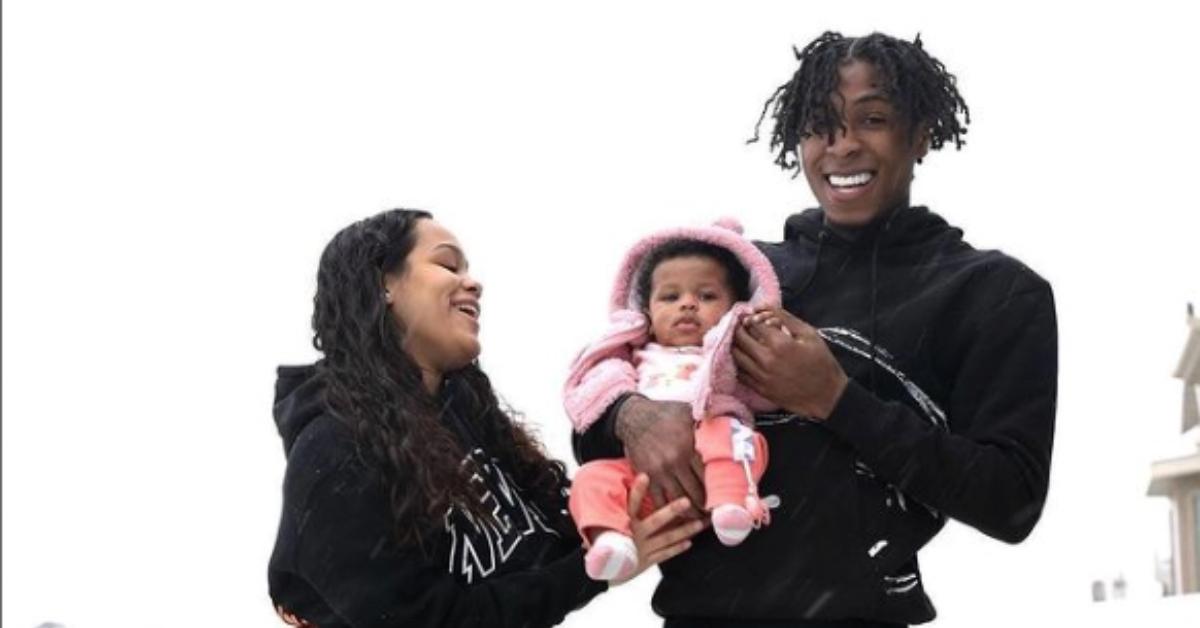 Article continues below advertisement
Who are NBA YoungBoy's baby mamas?
Papa is a rolling stone! The "Change" MC appears to have eight baby mamas and nine biological children, with another on the way.
Indeed, the rapper is reportedly expecting a second child with baby mama Jazlyn Mychelle.
In an Instagram post (reposted by The Shade Room Teens), the MC uploaded a few photos of himself with some of his children along with Jazlyn's baby bump.
The post follows the release of NBA YoungBoy's "Purge Me" music video in which Jazlyn — an influencer and YouTuber — makes an appearance while wearing a diamond ring. So, it's safe to say that the pair are engaged.
Per CapitalXtra, Jazlyn and YoungBoy are already parents to daughter Alice, who was born at the end of 2021.
Article continues below advertisement
Aside from Jazlyn, the rapper is said to have seven other baby mamas.
The Sun reports that NBA Youngboy had his first child, a boy named Kayden, aka Draco, on July 4, 2016, with a woman named Nisha. They also had a daughter named Armani in June 2020.
Article continues below advertisement
YoungBoy also has two kids with a woman named Starr Dejanee, although one of them is not biologically his. The rapper shares a son named Kamiri with Starr. But in the summer of 2018, he found out through a DNA test that the child he thought was his, Kameron, was not. He still agreed to raise the child as his own.
Another son named Taylin was reportedly born on March 19, 2017. He's said to be conceived from a one-night stand he had with a woman named Nia and confirmed to be his after a DNA test.
Article continues below advertisement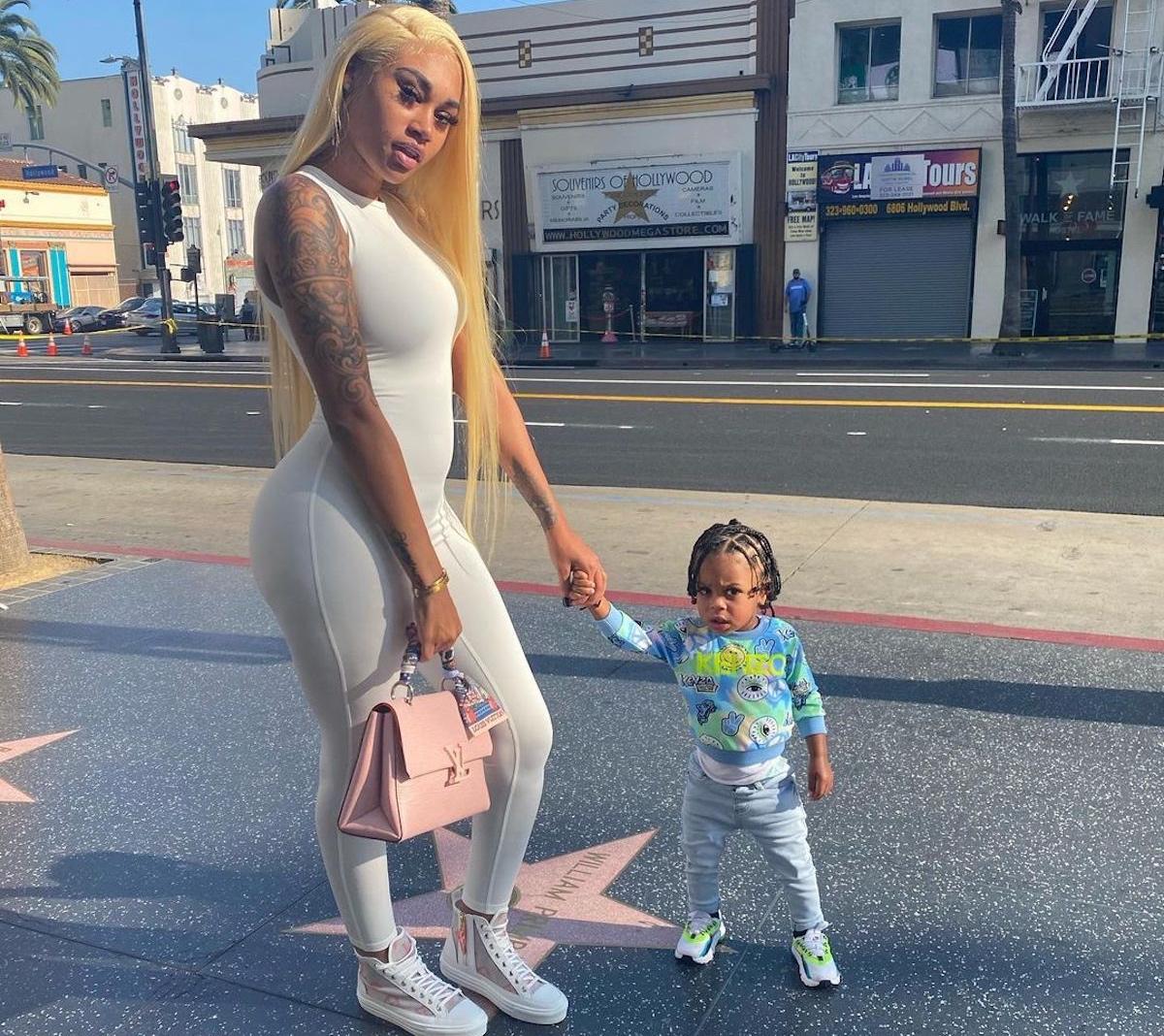 YoungbBoy dated Instagram model and influencer Jania Bania in 2017 and later split in 2018. The two have a son together named Kacey.
A woman named Drea Symone is also said to be the mother of at least one of YoungBoy's kids.
Article continues below advertisement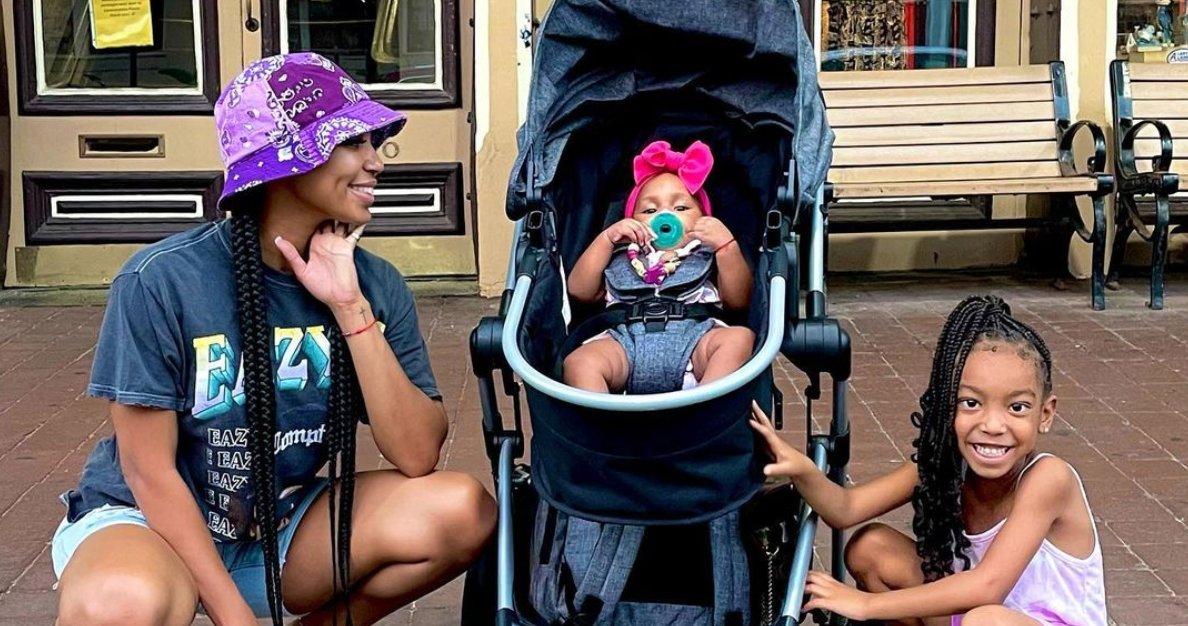 Another woman named Iyanna "Yaya" Mayweather, daughter of Floyd Mayweather, had a baby with YoungBoy on Jan. 9, 2021. They named their son Kentrell. Yaya and YoungBoy used to be in a relationship but reportedly broke up before their son was born.
Lapattra Lashai Jacobs is reportedly the mother of another one of YoungBoy's kids. She said that she would still be in a relationship with the rapper if she hadn't been stabbed by Yaya.
Article continues below advertisement
NBA YoungBoy could have even more kids.
We can't know for sure how many kids NBA YoungBoy has. Given NBA YoungBoy's extracurricular activities, he frequently impregnates different women. So, there is a chance that there may be another young lady that's pregnant. But only time will tell.
No matter how many children NBA YoungBoy has, he's determined to be a great father. And with the expansion of the rapper's brood, we expect him to continue being in all of his children's lives.
Congratulations to NBA YoungBoy and Jazlyn on their bun in the oven.