Nessa Barrett Prepares to Drop Previously Unreleased Songs Dedicated Partly to Cooper Noriega
Nessa Barrett is gearing up to release new songs that seem to reference the death of Cooper Noriega, given their long-standing friendship.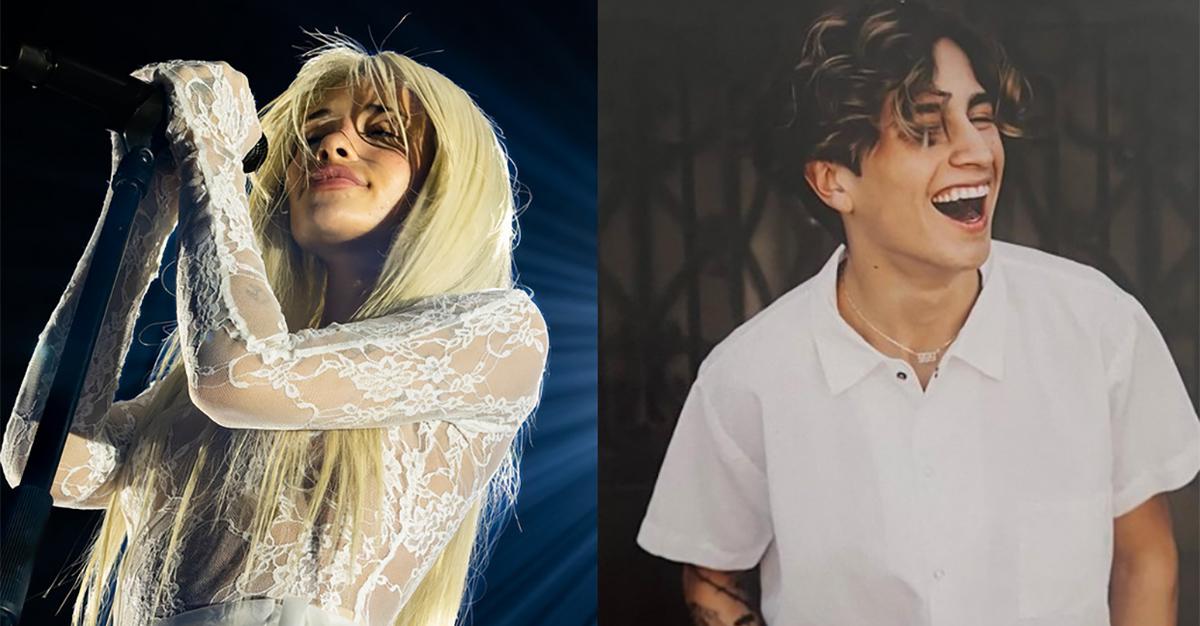 The Gist:
Influencer and musician Nessa Barrett prepares to release new songs dedicated to Cooper Noriega.
Cooper, who was a popular influencer, passed away in June 2022 at the age of 19.
Nessa and Cooper had a long-standing friendship with each other.
CW: suicide, death mention
Article continues below advertisement
As a successful musician and a major influencer, Nessa Barrett hasn't been shy when it comes to her personal struggles. Throughout her career, the singer and TikToker has been open about her mental health as she shares her journey in managing her depression, borderline personality disorder, and even thoughts of suicide.
Much of this comes through her music, where some of her songs openly mention her ongoing emotional struggles.
As of September 2023, Nessa is gearing up to release some brand new, previously un-released songs that reference some of her more recent grief. In fact, Nessa Nation has almost instantly connected one snippet of her upcoming song to Cooper Noriega, a popular influencer who passed away in June of 2022. It makes sense, considering the two of them had a long-standing friendship with each other.
Article continues below advertisement
Nessa Barrett had a good friendship with Cooper Noriega up until his death.
To say that Nessa Barrett and Cooper Noriega were best friends might be putting it mildly. The two of them were very close with each other, with J-14 reporting that the two of them had even gotten matching butterfly tattoos with each other. Nessa often appeared in much of Cooper's content when he was active on social media.
Needless to say, she was devastated to hear of his passing.
Article continues below advertisement
On June 9, 2022, Cooper passed away from an accidental drug overdose. Shortly following the news, Nessa posted a lengthy Instagram post that has since been deleted.
It was subsequently reported by iHeart and reads, "There's simply no way of processing the loss of your best friend. I've been trying to understand how life could possibly still have meaning with you gone. A part of me died with you, but what's left of me is going to live for you."
She would later release a single called "Die First," which was dedicated to Cooper.
Now in 2023, she's ready to release more songs in his honor.
Article continues below advertisement
Nessa Barrett released a small preview of her new song, "Club Heaven".
On Sept. 21, 2023, Nessa released a snippet on her TikTok of her upcoming song, "Club Heaven". The lyrics are very much meant as a message for Cooper, as they reference her trying to reach out to someone "through the clouds".
Fans in Nessa Nation immediately picked up on it and were quick to point it out.
Article continues below advertisement
One person commented, "Thank you for sharing this with us, Ness. It means so much to me already."
Another person wrote, "Club Heaven is gonna hit 100 percent. I love this already."
It's clear that Nessa is still doing everything she can to honor her best friend's memory through her music.