Inside NHL Player Trevor Zegras' Rumored Relationship With TikTok Superstar Dixie D'Amelio
NHL player Trevor Zegras and TikTok star Dixie D'Amelio sparked romance rumors in July 2023 after they were spotted on a date in Las Vegas.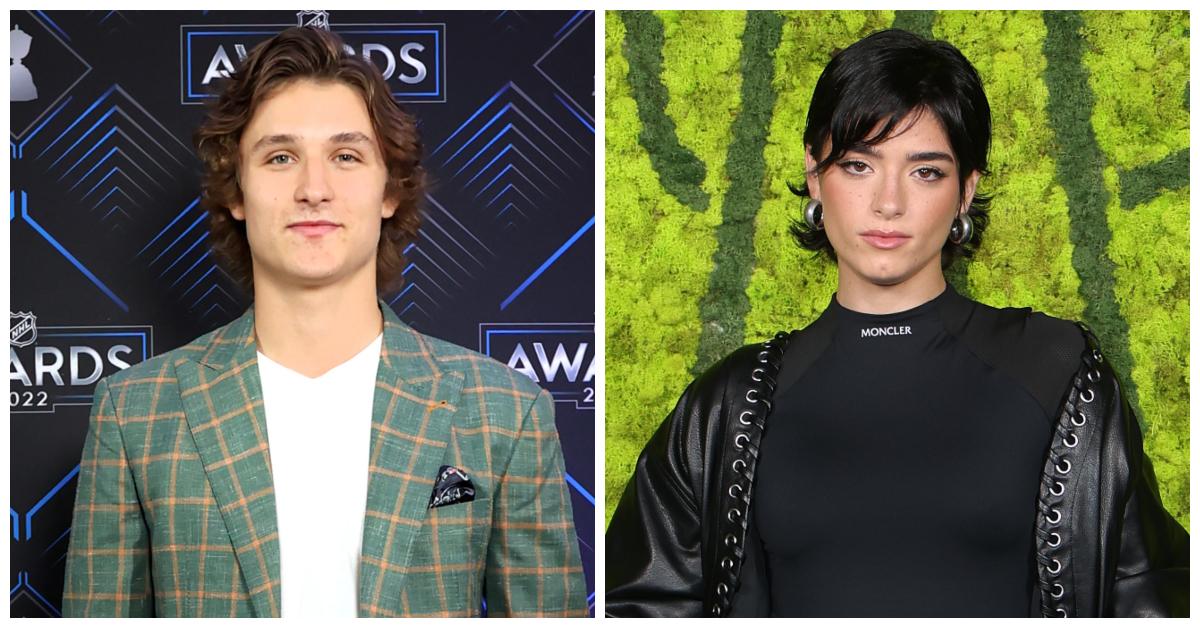 The Gist:
Trevor Zegras is a professional hockey player for the Anaheim Ducks.
Dixie D'Amelio is a social media influencer and singer.
Trevor and Dixie are reportedly dating, and we have the evidence to prove it.
Article continues below advertisement
Since parting ways with longtime boyfriend Noah Beck, social media influencer and singer Dixie D'Amelio has been riding solo. However, it seems love is in the air again — and this time, it's not with a fellow influencer. Rumor has it that the "One Whole Day" singer is dating NHL player Trevor Zegras.
With that said, read on for all the known details about the young couple's relationship!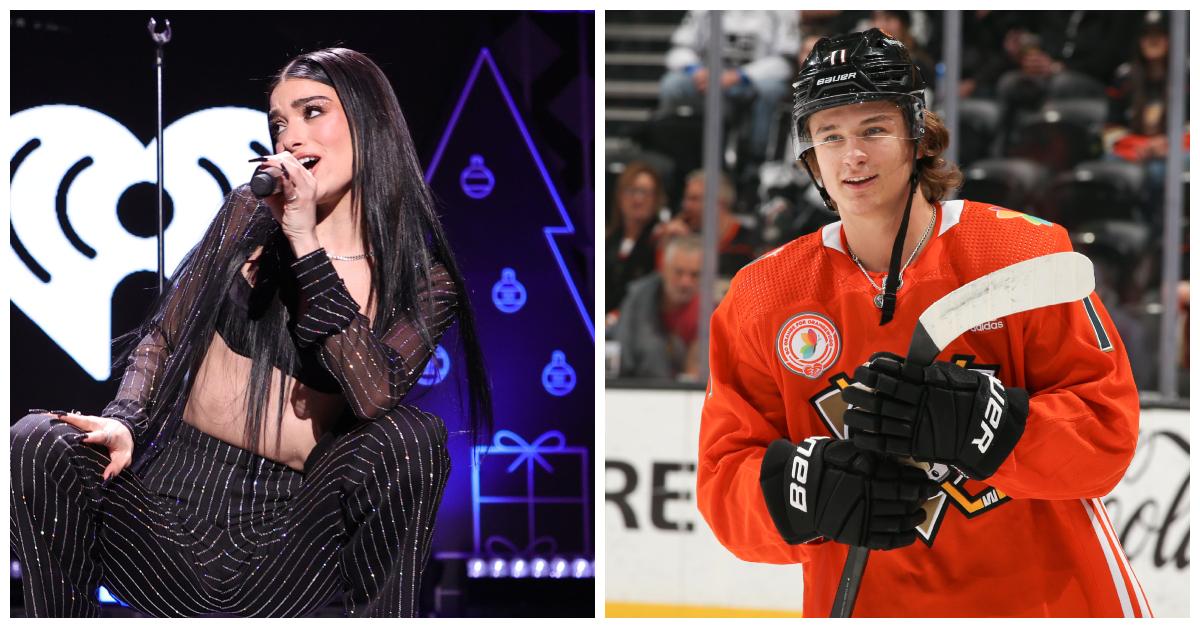 Article continues below advertisement
July 2023: Dixie and Trevor were spotted on a date.
In late July 2023, the celebrity gossip Instagram account Deuxmoi received an anonymous tip from a fan who spotted Dixie and Trevor cozying up to each other at a Las Vegas nightclub.
The rumored lovebirds also fueled speculation about their relationship when TikTok creator Adrienne (@adriennec20) posted a video and revealed that she spotted the two 20-somethings at the Maritime Aquarium in Dixie's hometown of Norwalk, Conn., on July 4, 2023. OK, that's very interesting...
But that's not all — superfans quickly discovered that Dixie, her best friend Kate Tifford, and Trevor are all mutuals on Instagram. That has to mean something, right? RIGHT?!
Article continues below advertisement
August 2023: Trevor's friend posted a photo of the two in Dixie's house.
The dating rumors continued to heat up on Aug. 27, 2023, when one of Trevor's friends accidentally posted a photo of the two in what appeared to be Dixie and Charli D'Amelio's gorgeous Hollywood house. Trevor's friend took down the picture, but unfortunately, he wasn't quick enough.
Article continues below advertisement
As it turns out, eagle-eyed fans saw the post and instantly figured out that they were in the "A Letter to Me" vocalist's home. If that doesn't convince you that there's something brewing between the TikToker and NHL star, we don't know what will! Just kidding, there's actually one more piece to the puzzle — and it pretty much confirms everything.
September 2023: Dixie seemingly confirms she's dating a hockey player.
While appearing on the Sept. 19 episode of Brianna Chickenfry and Grace O'Malley's podcast, Plan Bri Uncut, Dixie didn't confirm nor deny claims about her dating a professional hockey player.
When talking about what she would be doing had she gone to college, the topic of sports came up. Out of nowhere, Grace brings up hockey players — and it's safe to say things got a little awkward.
Article continues below advertisement
Bri turned to Grace and, through laughter, told her that Dixie's "dating a hockey player." Dixie did her best to laugh it off and change the subject, but it appears she and Trevor might be the real deal. And this time around, it seems like the "Be Happy" songster is doing all she can to keep her love life out of the public eye.