'Haunted' Is Back on Netflix for Season 2 — but Is the Show Real or Fake?
Season 2 of Netflix's 'Haunted' has just arrived on the platform. But many viewers are wondering whether 'Haunted' is fake or real. Keep reading.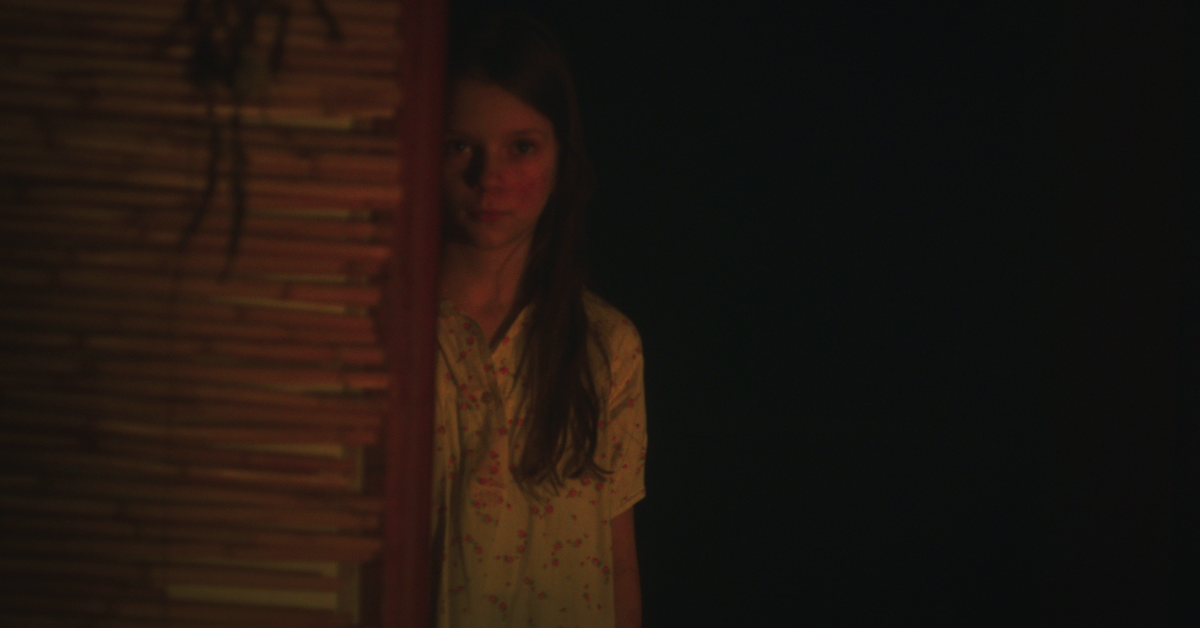 It's October, which means that everyone is looking for the best scary content to binge. Netflix has heard our prayers and is answering them by giving us a second season of Haunted.
Article continues below advertisement
If you've never seen Haunted, each episode follows a person as they recount the scariest horror and paranormal events that have ever occurred in their lives. These aren't the scary stories you told your friends by the fire, however.
Is Haunted real or fake? — We investigate!
Haunted follows individuals who encounter violent ghosts, demons, aliens, and even serial killers in their own families. Each recounting is interspersed by dramatic reenactments of the terrifying ordeals these people claim to have gone through.
Article continues below advertisement
But even though each episode begins with the disclaimer that "the following is a true story," can we believe the show and its creators when just this week it was uncovered that the hit "true crime" podcast Heads of Sierra Blanca is really just a glorified radio drama?
Article continues below advertisement
Fans started questioning the show's veracity after watching Season 1's episode, "The Slaughterhouse," when the show claimed to have uncovered a serial killer but didn't report their findings to the police.
"So you're telling me that a grown woman knows her father is a serial killer and she lets her young son go hang out with pop-pop?" one woman wrote on Twitter. "Then he grows up and destroys evidence for the guy? Won't lead cops to the burial grounds?!"
Unlike other episodes from the season that deal with aliens, ghosts, and other creatures that science hasn't yet proven are real, details from "The Slaughterhouse" could potentially help solve dozens of cold cases.
Article continues below advertisement
Fans immediately took to reddit with one user pointing out that he "tried to Google it to see if there was a real life story and nothing has come up... Does anyone know if these women have shared their story outside of the show?"
No one really seems to have answers, only more questions, with people asking why the family or showrunners didn't go to the police and why the children of the supposed serial killer got rid of evidence.
Article continues below advertisement
But even with fans poking several holes through the story, executive producer Brett-Patrick Jenkins has actively maintained via his Twitter that the show is 100% based in reality and that the stories are presented to audiences as they were told to the crew of Haunted.
Article continues below advertisement
"Thousands of people have reached out to me about Haunted on Netflix," he's tweeted. "Know this. Everyone who participated in the show is 100% real. The stories happened to them. Life doesn't always have a perfect ending/ It's not always just about telling someone, but finding someone to listen."
Fans remain unconvinced, but the fact that the show was renewed for a second season speaks volumes of its success. Do you think these stories are real or fake?
Give it a whirl and decide for yourself. Haunted is currently streaming on Netflix.