Nick and Vanessa Lachey Stick With Each Other Through Thick and Thin — Here's a Relationship Timeline
Nick Lachey and Vanessa Lachey's relationship has had plenty of twists and turns. Here's a timeline on the relationship from separations to anger management.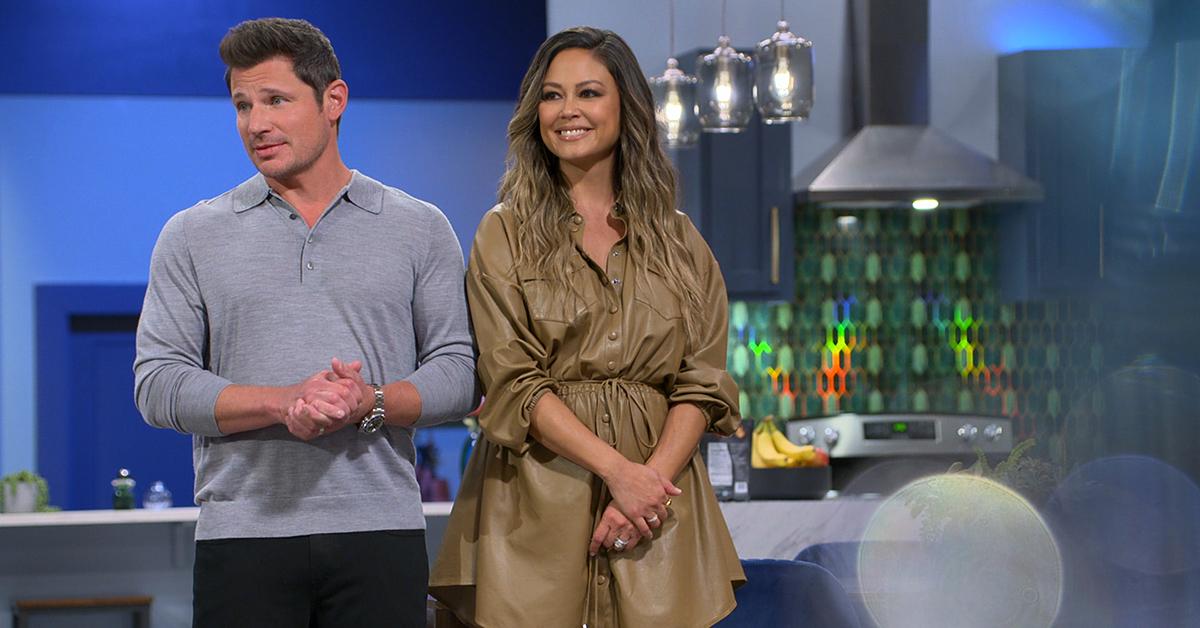 When it comes to celebrity couples, their romantic relationships tend to be on display for all to see. Whether they publicly talk about their love lives on social media or reporters and paparazzi catch wind of sparks flying, it can be difficult to keep a lid on how a romance is going when the eyes of the world are focused on you. Some famous couples take several steps to avoid putting their entire relationship on display, but more often than now, romantic chemistry between celebs is well-documented.
Article continues below advertisement
Such is the case with Nick and Vanessa Lachey. This popular power couple consists of Nick — an American entertainment personality with several albums and acting roles under his belt — and Vanessa, a model and actres who currently stars in NCIS: Hawai'i.
The two of them are so deeply in love that they even host their own reality dating competition, Love Is Blind, on Netflix. But even for them, it was a long and winding road to get there with some bumps still to come. Here's a quick relationship timeline for Nick and Vanessa Lachey.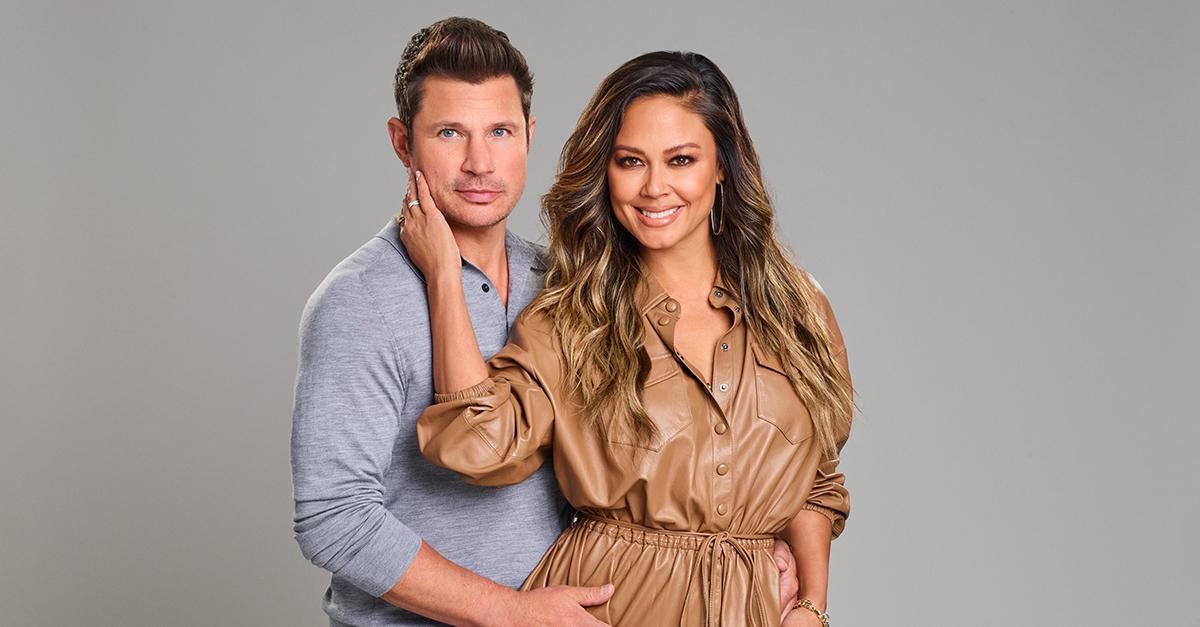 2006: Nick and Vanessa Lachey meet on the set of one of Nick's music videos.
Shortly after divorcing singer Jessica Simpson, Nick released a music video for his hit single "What's Left of Me" in 2006. Ironically, Vanessa (née Minillo) appeared in the music video. The two of them began dating shortly after.
Article continues below advertisement
2009: Nick and Lachey briefly separate.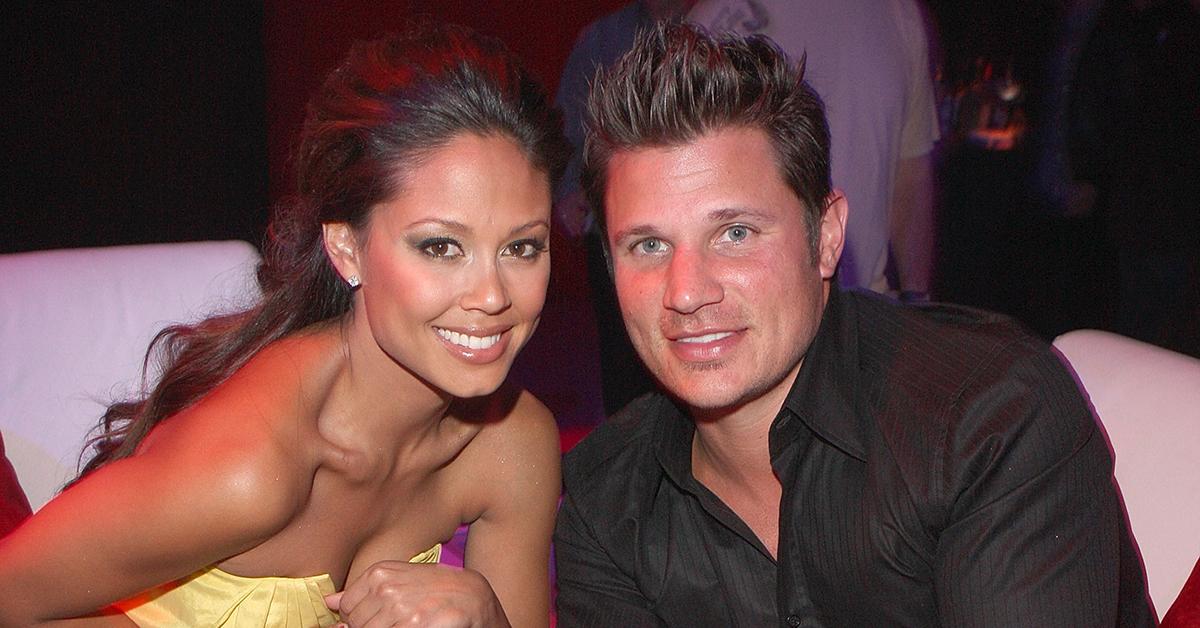 Amidst several rumors that were circulating at the time, PEOPLE reported word that the two of them actually broke up in June 2009. Reportedly, they had "amicably split but remain(ed) good friends who still greatly care for one another."
That break-up wouldn't last long, however. Later that October, the two of them officially announced that they were together again. This time, it would be for good.
Article continues below advertisement
2011: The couple gets married on a private island.
After letting Vanessa go once, Nick seemed determined to never lose her again. He proposed to Vanessa in November 2010. They would formally tie the knot in July of the following year on Sir Richard Branson's private Necker Island in the British Virgin Islands. The wedding was even recorded and televised on TLC.
Article continues below advertisement
2012: Nick and Lachey welcome their first child.
A year following their wedding, Nick and Vanessa became parents. Vanessa gave birth to a son, who they named Camden John Lachey.
Article continues below advertisement
2015: Two's company...
Four years after Camden, Vanessa gave birth to Brooklyn Elisabeth Lachey in early January 2015.
Article continues below advertisement
2016: ...three's a family!
Shortly after Brooklyn, Nick and Vanessa welcome baby Phoenix Robert Lachey on Dec. 24. Talk about an exciting Christmas present!
Article continues below advertisement
2020: The couple become reality show hosts.
The love between Nick and Vanessa seems to be so strong that they now oversee other blossoming romances on Netflix. In 2020, they became the hosts of Love Is Blind, a reality dating competition in which participants meet and date new people without knowing what they look like at first.
When they were approached to host the show, Vanessa stated that the producers in charge "[literally made] our dreams come true in terms of being able to work together, being able to spend time together, making our marriage stronger ultimately in the end."
Article continues below advertisement
2023: Sticking together amidst controversy.
While the two of them remain close as both reality show hosts and as a couple, they've definitely hit some hard times together as well. In late March 2023, Daily Mail reported that Nick will undergo anger management training and will attend Alcoholics Anonymous meetings after a drunken altercation with a photographer.
For what it's worth, Vanessa supposedly encouraged her husband to confront the photographer at the time.
Article continues below advertisement
Season 4 of Love Is Blind will stream on Netflix starting on March 24.