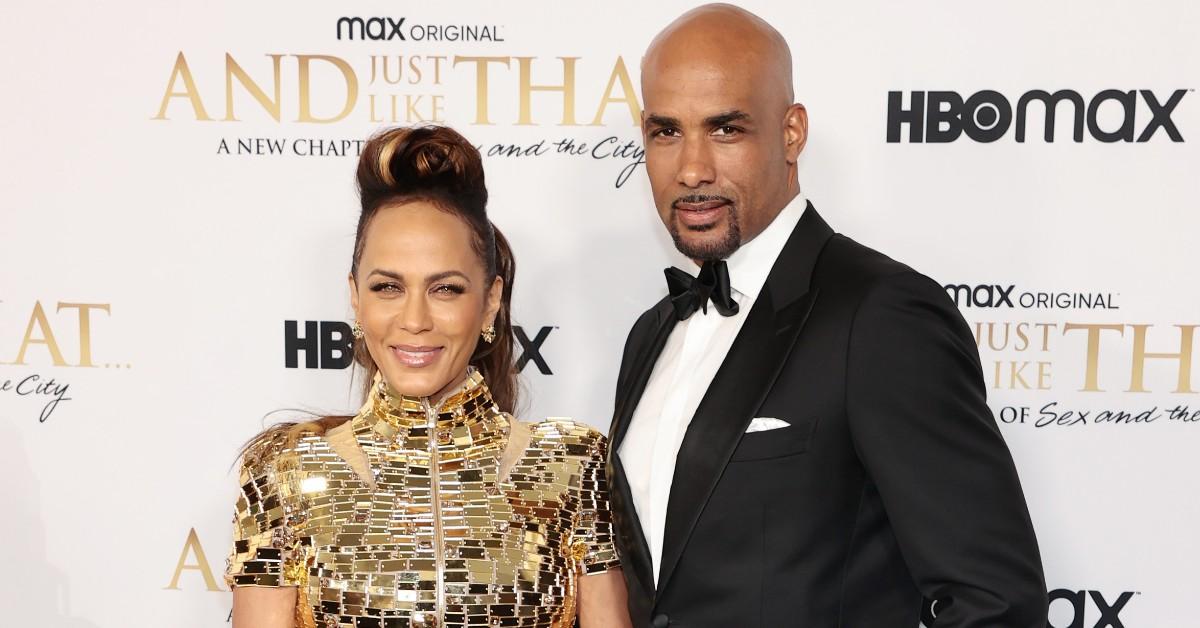 Nicole Ari Parker Dishes on Her Husband Boris Kodjoe's Directorial Skills (EXCLUSIVE)
Nicole Ari Parker spoke exclusively to 'Distractify' about what impressed her about working with her husband Boris Kodjoe on the film 'Safe Room.'
Actress Nicole Ari Parker has kept herself busy. Aside from landing a role in the Sex and the City revival And Just Like That..., the Chicago P.D. actress also recently starred in the Lifetime thriller Safe Room, which was an extra special project for Nicole.
The film was directed by her husband, Station 19 star Boris Kodjoe. Though Boris and Nicole have co-starred on shows in the past, this was the first time Boris was in the director's chair.
Article continues below advertisement
Nicole — who partnered with Lipton Tea for American Heart Month — spoke exclusively to Distractify about what surprised her the most about Boris's directorial skills, the sweet gesture he does for her when they're not working, and more.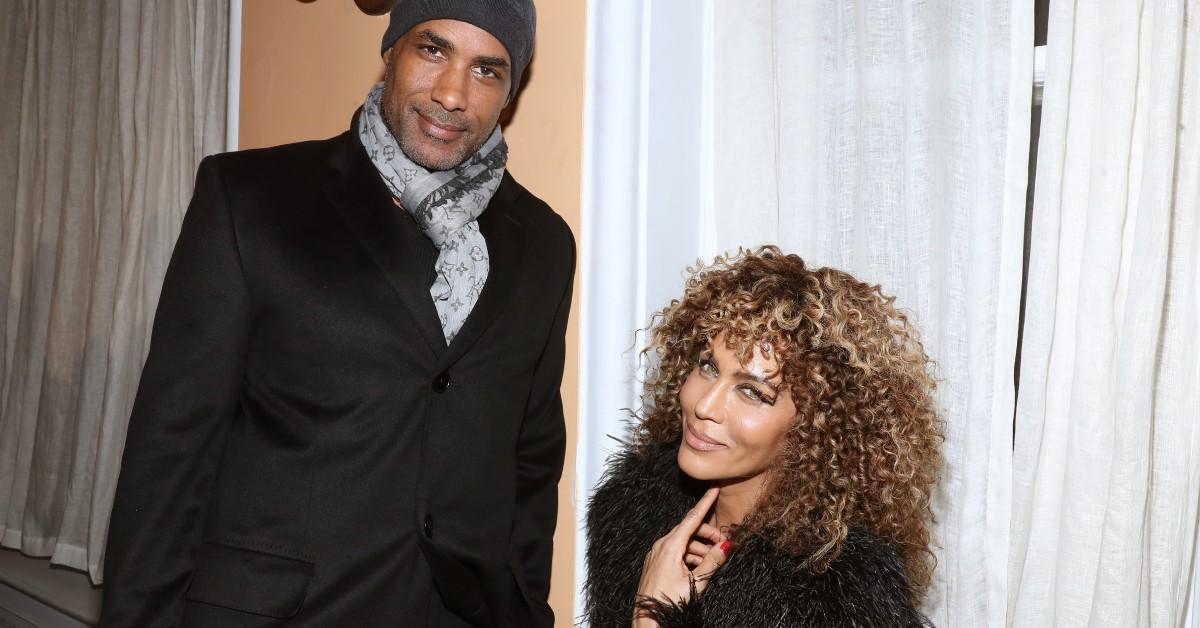 Article continues below advertisement
Filming 'Safe Room' had unexpected challenges.
Nicole plays Lila Jackson in Safe Room, a widow taking care of her 14 year old autistic son Ian (Nik Sanchez). Lila and Ian find themselves in terrible danger when Lila's chivalrous neighbor Neil (played by Boris) accidentally notices a break-in across the street and records the gruesome murder of the innocent homeowner.
From Nicole's point of view, directing was a "natural progression" for Boris. "He's such a leader [and] a compassionate artist," Nicole said. However, she kept it real about the not-so glamorous parts of filmmaking.
Article continues below advertisement
"It felt like the 17-year cicada season kicked in the day we got there. I think the camera truck was broken into, the equipment was stolen. [In spite of that, Boris] kept his cool, calm captain hat on," she revealed.
Nicole has been married to Boris for 17 years. However, working with him on Safe Room still surprised her.
Article continues below advertisement
"He did not break down. I mean, there were so many things where the rug was pulled under him — not in any bad way, with any malice. [It's] life on a set. Someone got sick, water damage, electrical storm ... I think there was an active shooter one night outside down the street! You have to care for all of these people's well-being, and he handled it," she continued, adding, "I was just blown away by his ability to handle all of it."
Overall, she thought the experience was like handling their family, "times a hundred!"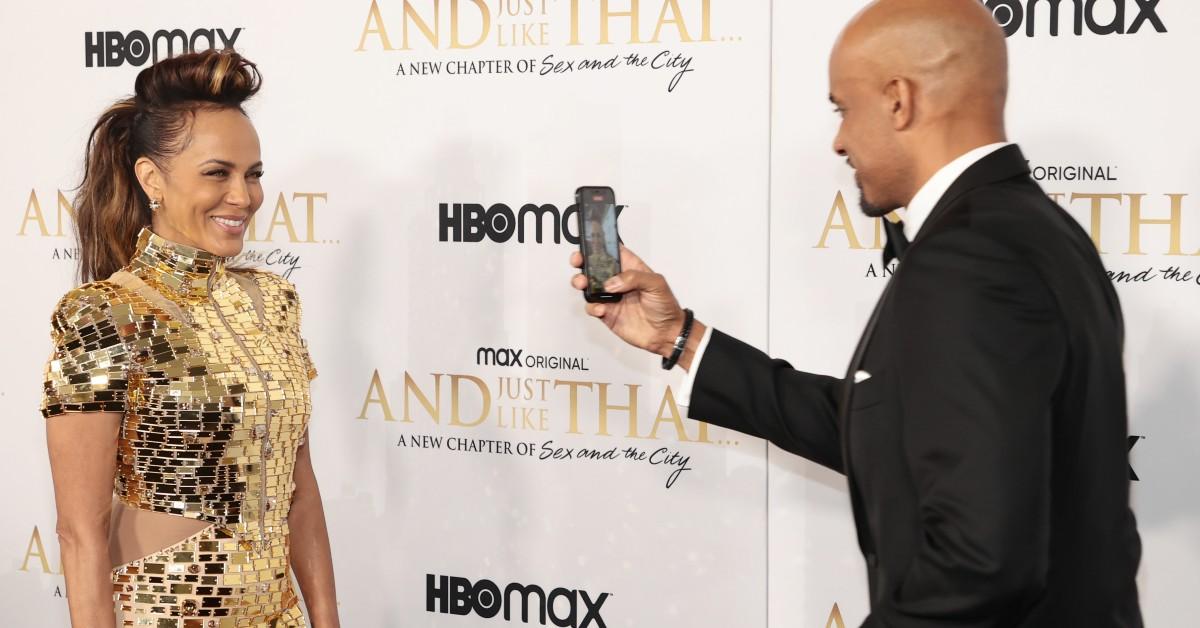 Article continues below advertisement
Nicole Ari Parker dishes on marriage to Boris Kodjoe.
Though they have been married for 17 years, their busy schedules have not come between the celebrity couple. Nicole revealed that her husband even started a sweet ritual for when they are at home together.
"My husband has been really concerned about my sleeping. Like most women, we multi-task, and the nighttime is when we get stuff done. We've got three emails to answer, two contracts to go over, if you're a parent you've got math homework to monitor. I just wasn't sleeping! So [Boris] said, 'Listen, I'm going to make you a cup of tea, how about that?'" she told us.
Article continues below advertisement
Nicole emphasized how Boris's gesture helped her form a nighttime ritual. "There was so much love put into it. I just felt very relaxed and that became part of my nighttime ritual. I have a morning ritual, but I didn't really have a nighttime one. So now tea has become a part of that," she continued. Aw!
She added, "He makes my tea — he's a tea drinker too — and we catch up on Station 19! And sometimes we watch them all because we missed them and we like to watch them together." So is there any hope of Nicole and Boris crossing over on each other's shows in the future?
"I wish our schedules worked out. Maybe!" she teased. "Soon."