Nina Agdal Is Fighting Dillon Danis in Court While Her Fiancé Fights Him in the Ring
Nina Agdal's lawsuit against Dillon Danis is the latest drama in the feud between Dillon and Logan Paul. Now, there's a restraining order involved.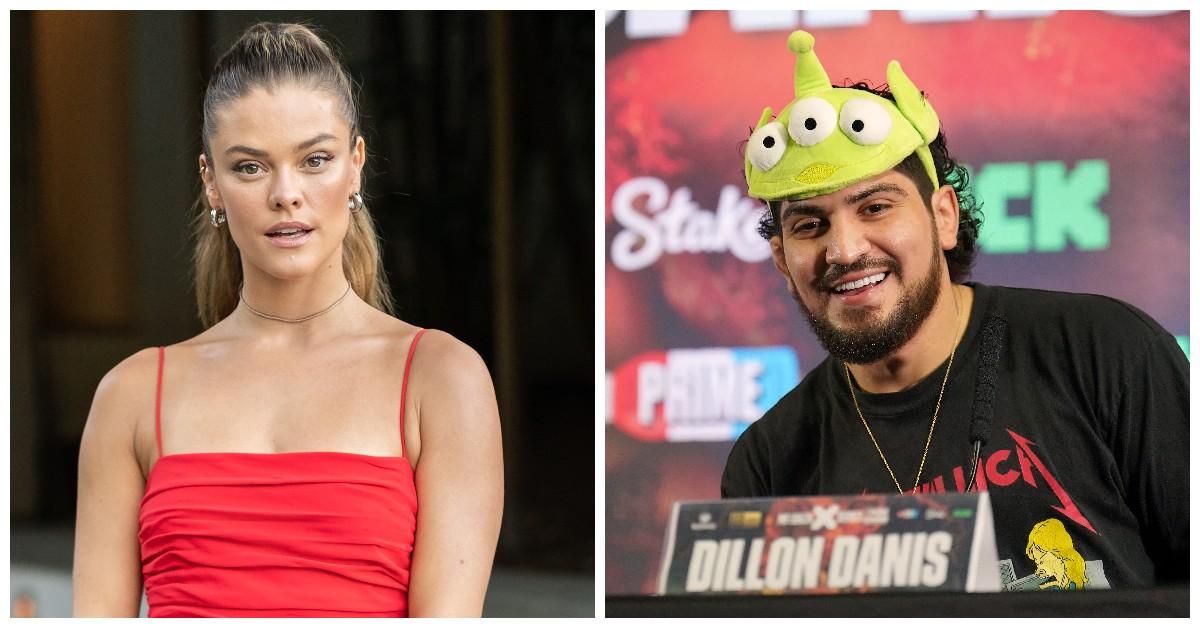 Just the Gist
After a years-long feud between MMA fighter Dillon Danis and the Paul brothers, Dillon is taking on Logan on Oct. 14, 2023.
Leading up to their fight, Logan and Dillon trash-talked each other on social media.
Dillon began attacking Logan's fiancée, Nina Agdal. He shared private and inappropriate content of Nina that was likely obtained through hacking.
Nina filed a lawsuit and restraining order against Dillon to stop him from posting about her.
Dillon was not apologetic and continued to post about Nina.
Article continues below advertisement
But on Sept. 6, 2023, Nina had enough. She filed a lawsuit against Dillon for his harmful comments, photos, and more that he posted on social media. So if the lead-up to the lawsuit wasn't already enough drama, the aftermath is sure to stir the pot.
Article continues below advertisement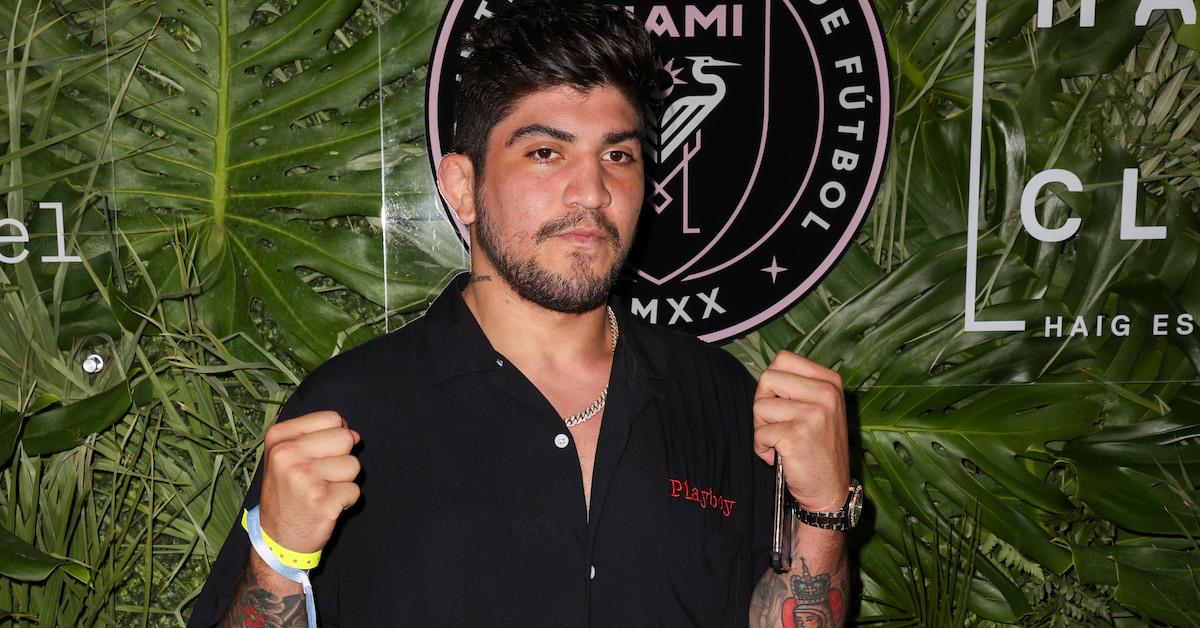 Nina Agdal filed a lawsuit and a restraining order against Dillon Danis.
In 2023, MMA fighting doesn't just happen on a stage. It starts outside the ring, perhaps as little comments here or there. Then a feud becomes public and then it seeps into social media. Dillon and Logan's feud has been bubbling for a long time, but not until Dillon attacked Logan's fiancé did anyone take legal action. Logan and Nina got engaged amidst Dillon's s--tposting, but after their engagement, Dillon's posts only got worse.
Article continues below advertisement
Dillon's feud with the Paul brothers has been going on for years, so this fight is a long time coming. When the fight between Dillon and Logan was announced, Dillon tweeted, "I'm fully committed to this fight and have been carrying the whole card's promotion on my back. The Pauls and I have had beef since forever.
Article continues below advertisement
"Just imagine how you'd feel. Jake attacked my ex, fabricated stories about me impregnating someone, attacked my best friend's fiancée. Logan ridiculed me for years, attacked Floyd's wife, filmed a deceased person, scammed millions. KSI went after my mom, the list goes on. Now I finally get to settle our feud, and this whole thing is complete bullshit—we both have a signed contract. This isn't a tennis match; this is the fight business."
Article continues below advertisement
The years of feeling attacked by the Paul brothers (whether or not they were actually feuding with him) will culminate in Dillon and Logan's epic fight. While fighters often hurl insults and roast one another ahead of the fight to help promote it, Dillon crossed when he went after Nina, who has nothing to do with their supposed feud.
But Dillon started attacking Nina when Logan brought up an instance in which one of Dillon's friends had allegedly pulled a gun. "We were at a party, this was when Dillon was on crutches, one of his boys pulled a gun on Mike [Majlak]," Dillon said in June 2022 on the Flagrant 2 podcast.
Article continues below advertisement
After that, Dillon went no holds barred attacking Nina to make Logan even more upset. How very manly and brave of Dillon to attack a third-party woman. (It's not brave at all.) Dillon took to Twitter to remind Logan of all of Nina's exes while slut-shaming her in the process by insinuating her number of exes makes her somehow undesirable.
Article continues below advertisement
On Aug. 11, the feud hit a tipping point when Dillon shared a sexually explicit photo of Nina publicly not once, but twice. "Danis posted the photograph—entirely uncensored—from his X (Twitter) account, without Plaintiff's consent," Nina wrote in the suit (via TMZ). "Later that day, Danis reposted the explicit photograph in order to maximize the number of views it would receive."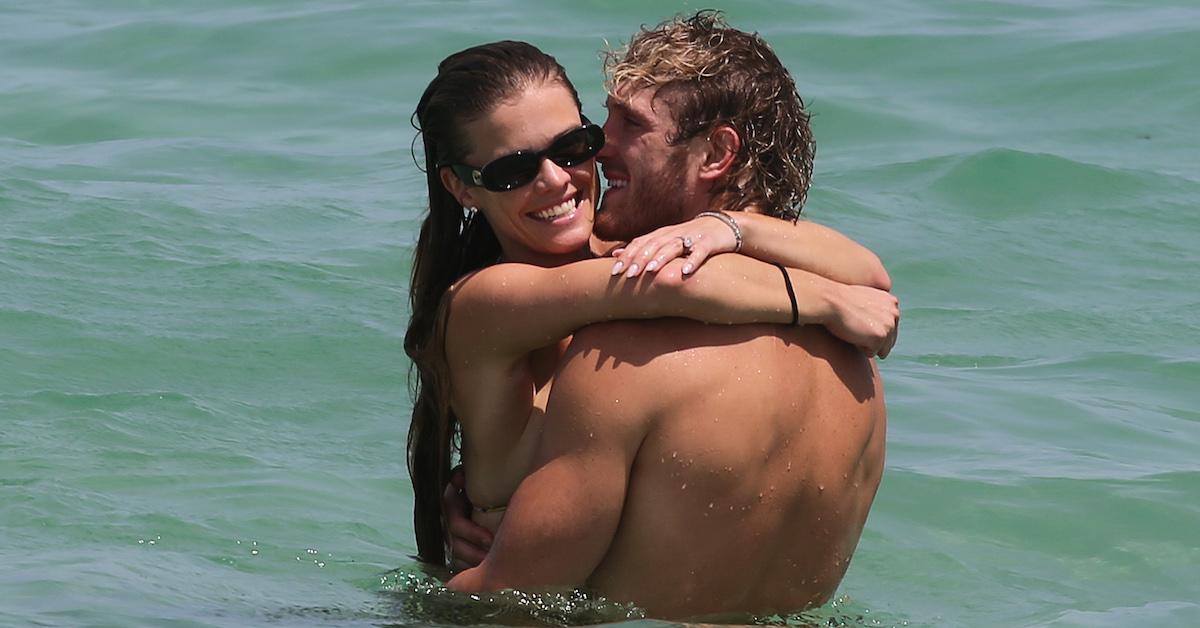 Article continues below advertisement
He posted a later video from six years earlier of Nina talking about how she was craving sex. Let's say it again for the people in the back: It's not a crime for women to want sex and to talk about it! Regardless, Dillon had no right to post the video without Nina's consent. On top of that, Nina said in the lawsuit that the video was obtained from the deep archives of her Snapchat and believed that Dillon or someone he hired actually hacked her account.
That sort of harassment is way deeper than just trash-talking. The lawsuit asks for $150,000 in damages per violation of the federal law, both of which those posts are. Her restraining order isn't about being within a certain amount of space of Dillon, however. It's more of a digital restraining order, in which Nina asked a judge to bar Dillon from posting sexually explicit images or content "obtained without consent."
TRO is in place until Sept. 12, when their case will be heard in court. Dillon, of course, did not apologize at all. In fact, he just took it back to the fight, trying to blame Nina for potentially canceling the fight if Dillon goes to jail. However, Nina isn't seeking prison time and isn't trying to stop the fight. She simply wants Dillon to stop harassing her, which seems like a pretty fair ask.