Oops! Did GameStop Accidentally Leak the New Nintendo Switch? Let's Find Out
The Nintendo Switch turns 4 in 2021, and the rumors have been confirmed that Nintendo will be releasing a Nintendo Switch Pro later this year.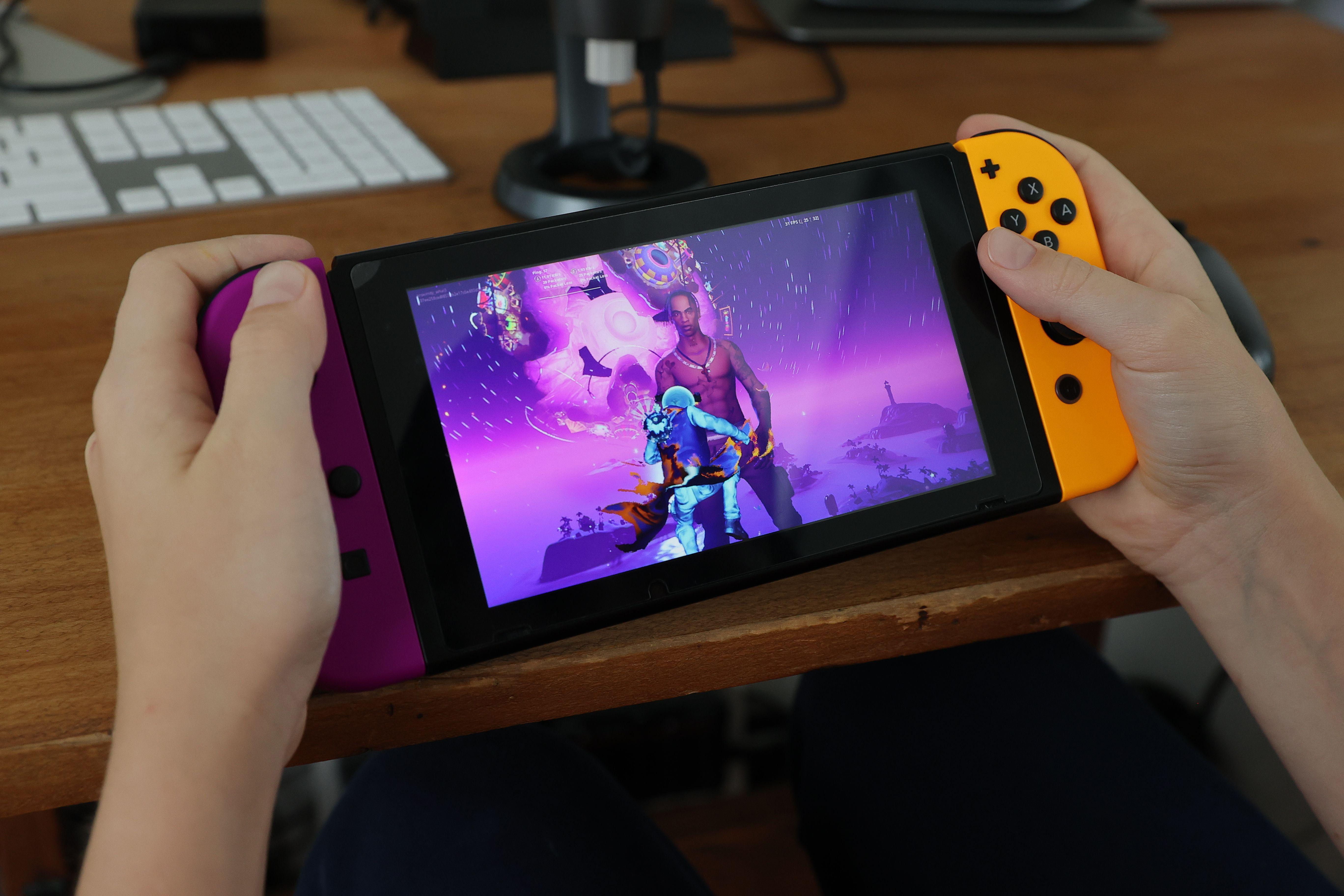 In 2020, more people than ever before swarmed to video games as a way to fill the absurd amount of free time they had. Thanks to titles like Animal Crossing: New Horizons, the Nintendo Switch found its way into countless homes. It's now one of the best-selling consoles of all time, according to IGN.
Article continues below advertisement
The Switch's smaller, more portable companion, the Nintendo Switch Lite, was released in September 2019 to similar success, as many saw it as a cheaper alternative to the regular Switch. Plus, it comes in really cute colors.
But it looks like Nintendo is gearing up to release yet another console pretty soon. The company will reportedly be releasing a second model of the Switch, tentatively dubbed the Nintendo Switch Pro, in 2021. Here's what we know.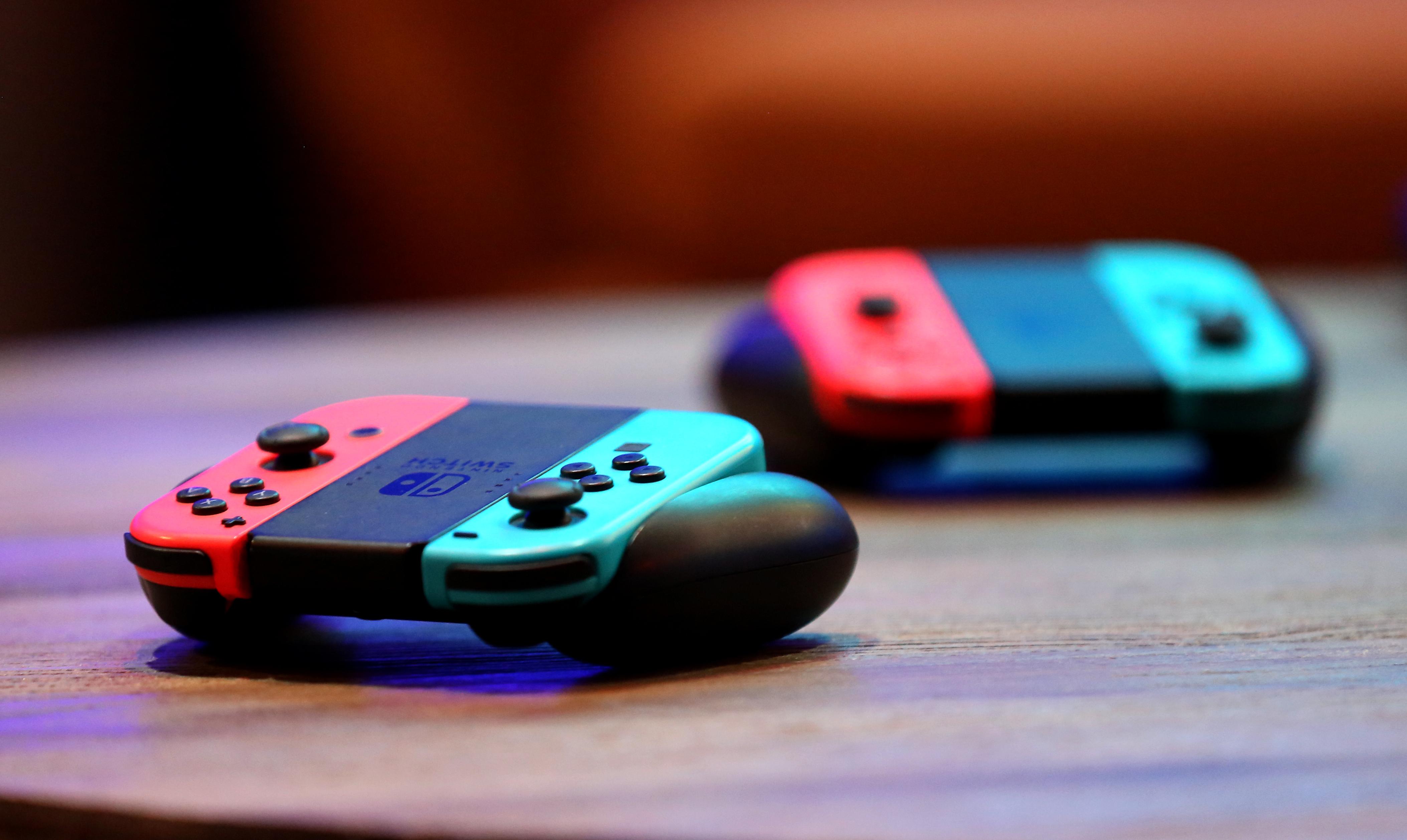 Article continues below advertisement
What do we know about the Nintendo Switch Pro?
After months of rumors and speculation as to what a new Switch model could look like, Bloomberg released a report in March 2021 detailing more concrete plans for an upgraded console. The outlet reported that Nintendo has contracted Samsung to produce bigger OLED touch-screen displays, measuring seven inches with 720p resolution.
This confirmation rebuts the rumor that a new Switch model would not be handheld.
In September 2020, Nintendo asked game developers to create more 4k-ready games before the news of this new console had been released. A follow-up report from Bloomberg confirmed that the new Switch will have an upgraded DLSS chip, offering better graphics, better CPU, and increased memory.
While this model has often been referred to as the "Nintendo Switch Pro," no name has been confirmed for the console. Neither Nintendo nor Samsung has commented publicly on it for now.
Article continues below advertisement
Nintendo Switch Pro release date, price, and more.
In May 2021, Bloomberg released yet another article with more info about the Pro. This one says that there could be an official announcement about the console before the upcoming E3, which is scheduled to take place June 12-15. When this new system is released, the Switch Lite will still be on the shelves, but the current standard version will start to be phased out over time.
Article continues below advertisement
In terms of a price point, the article says that the Pro will probably cost more than the current Switch that sells for $299, but there's no exact number or range given yet. But keep in mind that Nintendo still has to compete with newer consoles like the PlayStation 5 and the Xbox Series X/S, so it might not be too high.
Article continues below advertisement
Nintendo is also planning on assembling the Pro consoles in July and they may be released as early as September 2021. But this could be tough to do. There's currently a huge shortage of semiconductor parts that's affecting the production of tech products as a whole. A spokesperson for the gaming giant declined to comment on any of this to Bloomberg.
Fans thought the Nintendo Pro leaked thanks to a GameStop ad.
The phrase 'New Nintendo Switch' began trending on Twitter on June 13, 2021, after a GameStop ad used the phrase "New Nintendo Switch." The ad in question advertises, "$50 extra credit when you trade select systems toward the purchase of a New Nintendo Switch, Switch Lite or Xbox Series X|S." Fans jumped for joy at the supposed leak, but many were quick to point out it wasn't much of a leak.
Article continues below advertisement
In fact, many pointed out that GameStop was simply saying the old Switch was eligible to be traded in when the new Switch arrived. IGN Editorial Producer Mark Medina helpfully tweeted, "This ad definitely does not leak the "New Nintendo Switch." GameStop sells new and used consoles, so they're specifying that the extra credit must go towards the purchase of a New console, not a Used one."
Fans are more than eager to get their hands on the new model, and Nintendo's 2021 E3 panel (titled Nintendo Direct) will take place June 15. Streaming links will be available the day of the show.
However, it has already been confirmed the panel will be exclusively about games available for the Switch, so fans will just have to keep their fingers crossed in the weeks to come!