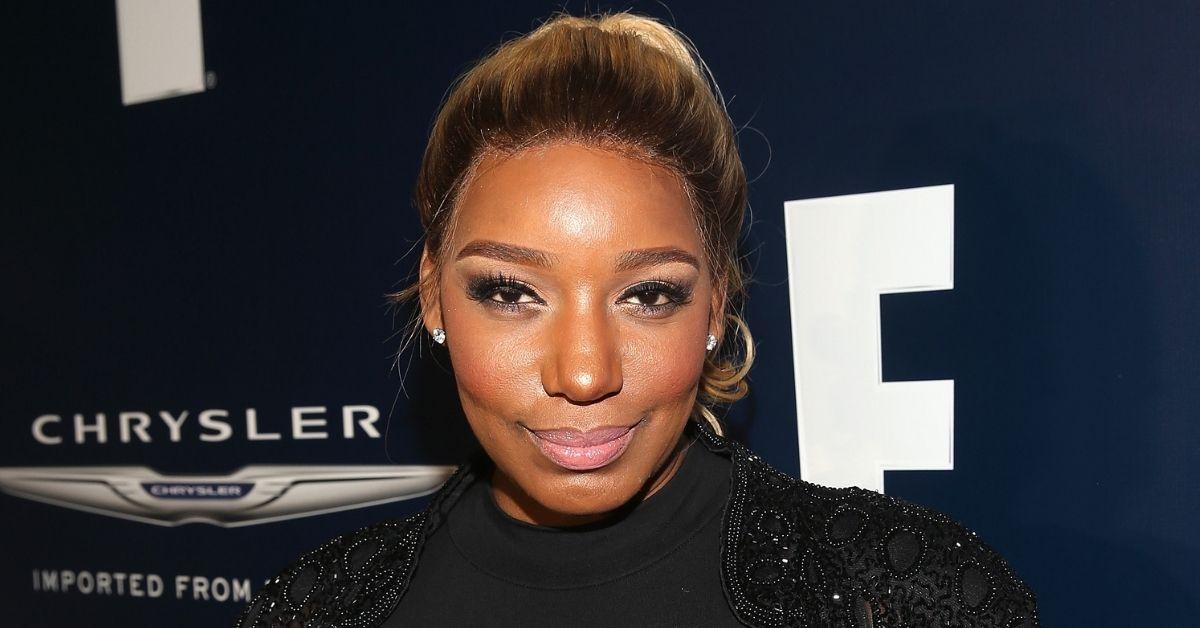 Does NeNe Leakes's Boyfriend, Nyonisela Sioh, Have Kids? Here's What We Know
When Real Housewives of Atlanta fans initially discovered NeNe Leakes had a new man in her life, many wanted to know more about her decision to date again. She and her boyfriend, menswear designer Nyonisela Sioh, went Instagram official in December 2021 and have been flaunting their time together on the app ever since. The blossoming relationship occurred a few months after NeNe's husband, Gregg Leakes, died of colon cancer in September 2021.
Article continues below advertisement
Although NeNe caught some flack for seemingly moving on from Gregg too fast, many of her fans are happy the OG found romance again. However, Nyonisela's wife, Malomine Tehmeh-Sioh, isn't pleased about their union and wants NeNe to pay her $100,000 for allegedly ruining her marriage.
According to Malomine, NeNe ruined their family by posting their relationship on social media. So, does this mean Nyonisela has kids? See what we found out!
Article continues below advertisement
Does Nyonisela Sioh have kids?
Yes, Nyonisela had several children before he started dating NeNe. The Liberian-born artist opened up about being a father in July 2020.
"I have two handsome boys and a beautiful daughter," he told News-One, per Daily Guide Network.
Article continues below advertisement
During his interview with the Ghanian news outlet, Nyonisela also said he's been "happily married" to Malomine for years. However, he's never shown his wife on his Instagram page. Nyonisela does, though, take opportunities to highlight his children on his socials.
The Charlotte-based entrepreneur shared an adorable photo of him and his youngest son, Nyonisela Jr., wearing matching white outfits in honor of Nyonisela Jr.'s birthday.
Article continues below advertisement
"You're not just a son," Nyonisela captioned the post. You are the reason I'm living, the king of my heart. I love you, son. Happy Birthday. I wish you many more years to come."
Article continues below advertisement
NeNe Leakes and Nyonisela Sioh responded to his wife's lawsuit.
Although NeNe and Nyonisela's relationship is still new, the pair have made a few attempts to blend their families. On New Year's Eve 2021, Nyonisela's eldest son shared a photo of him and his dad at NeNe's lounge, the Linnethia, on his Instagram (@giorgi0gmg).
NeNe's son with Gregg, Brentt Leakes, also runs Linnethia alongside her, so he's likely seen his mom and Nyonisela multiple times. Additionally, NeNe's eldest child, Bryson, hosted her 54th birthday party, where the rumors of her and Nyonisela first began.
Article continues below advertisement
According to TMZ, Nyonisela's wife discovered her husband was seeing NeNe when she started posting photos of them out and about on Instagram — while they were still married. She also claimed the TV personality knew Nyonisela was married when they first met. So she is suing NeNe for $100,000.
Article continues below advertisement
Since the lawsuit surfaced, NeNe has received backlash for possibly being the "other woman." Several fans pointed out that she's been vocal about her distaste for mistresses and side chicks in the past. Nonetheless, NeNe and Nyonisela don't mind the controversy, and she proved as much on her recent Instagram stories.
In the video, NeNe mouths the words to Muni Long's "Hrs and Hrs." She then emphasizes one of Muni's lyrics, "Yours, mine, ours." Fans instantly caught NeNe's shade towards Nyonisela's wife.
Article continues below advertisement
Nyonisela also took to his page to make a statement regarding the lawsuit. He said that he's "separated" from Malomine, per The Shade Room.