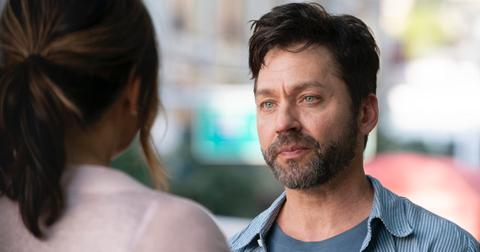 Why Did Olivia Benson and Her Brother Fall Out? A Necessary 'SVU' Recap
By Pippa Raga

Updated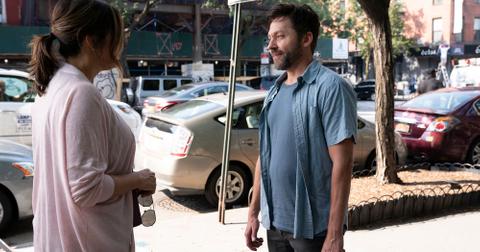 Here's what you need to know about Olivia Benson's brother, Simon Marsden.
While out getting Noah some ice cream, Olivia and her son are approached by Simon, her somewhat estranged half-brother. Simon is clearly desperate to reconnect with his sister and meet his nephew, and while Olivia is hesitant at first, she eventually gives in and agrees to get lunch.
While Simon initially has trouble coming to terms with this shocking fact about his dad, he eventually comes around and the two bond.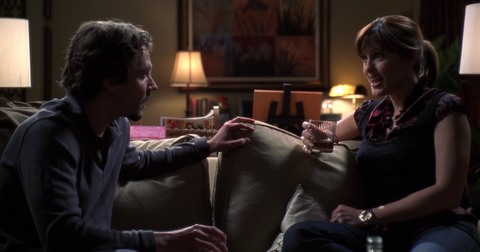 Soon, Simon is brought into the precinct to participate in a lineup for a rape case. Simon maintains his innocence, and it's only when Detective Stabler finds out that the lead investigator is someone from Simon's past that Olivia begins to believe Simon's story. Things don't go well for Simon's case, and at the end of the episode, he goes on the lam with Olivia's help.
Later that season, Olivia fully risks her career to protect Simon after she finds out that he was framed. Olivia tries to get the officer framing her brother to confess and eventually clears Simon's name.
Eventually, Simon moves back to New York where he begins a relationship with a woman named Tracy. They have children, including a daughter, who Simon names Olivia after her aunt. But when Simon gets into trouble with the law again, this time for drugs, his kids are taken away by Child Protective Services.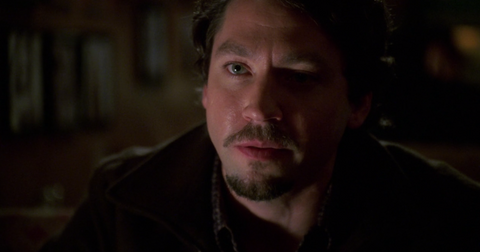 Olivia gets then-DA Bayard Ellis to help get Simon's drug charges dropped, but Simon loses faith in the system and believes that he'll never get to see his children again.
This leads to a drastic action in which Simon convinces Tracy to kidnap their kids from foster care.
The couple quickly gets caught, and while Bayard is able to get Simon's charges reduced, he's put on probation and isn't allowed custody or unsupervised visits with his children for three years.
It's clear from Olivia and Simon's short but eventful relationship that Olivia may be justified in being cautious around her brother, especially with Noah involved.
But while he might have acted erratically in the past, Simon — now "clean five years" — appears sincere in his wishes to reconnect. When Olivia asks about his children, he responds, "I don't know. You know Tracy took the kids so I haven't seen her or them since I last saw you."
Even when Olivia tries to decline his invitation to lunch, Simon begs her. "Don't, don't say no," he pleads. "You're my only family."
Simon seems to just want to reconnect with his sister, but is there more to the story? Find out when Law and Order: SVU's "Murdered at a Bad Address" airs Thursday, Oct. 31 at 10 p.m. on NBC.