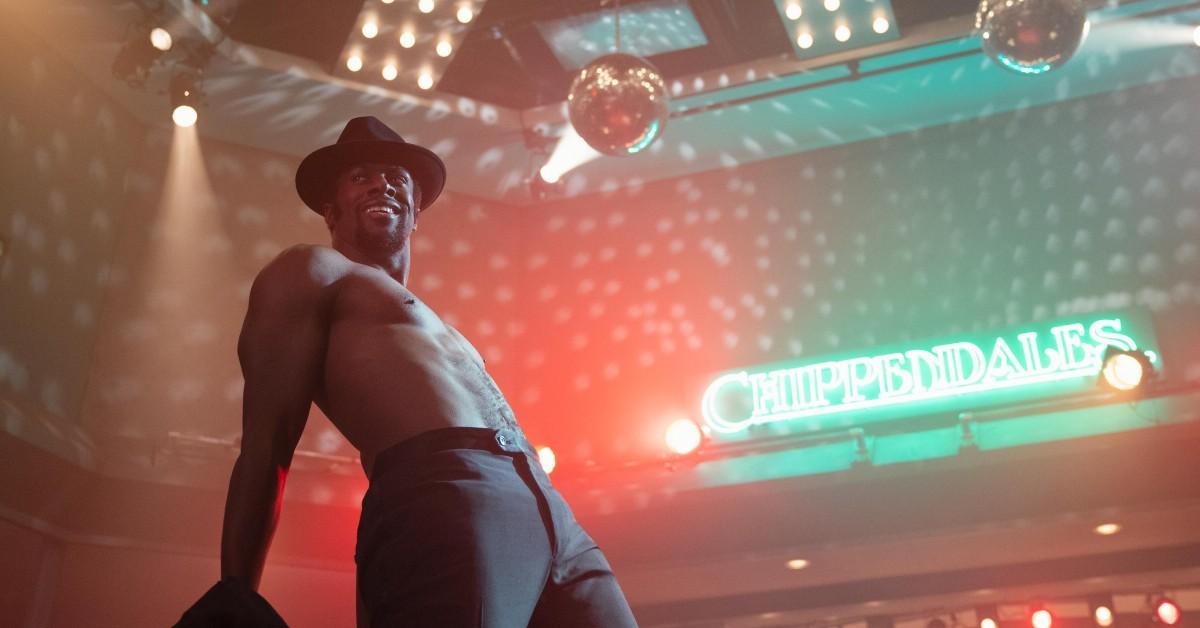 Otis McCutcheon Wants More to Life Than Dancing in 'Welcome to Chippendales' (SPOILERS)
In the Hulu series Welcome to Chippendales, Steve Banerjee (Kumail Nanjiani) needs a star for his new strip-centered business venture to keep his lady clientele coming back again and again.
It's choreographer Nick de Noia (Murray Bartlett) who discovers the club's first star — dancer Otis McCutcheon.
Article continues below advertisement
Otis is an actor first and foremost, but he's hired as Chippendales' very first star dancer. He's a huge hit with the ladies but Otis wants more to life than just working as a male stripper. He asks Steve to mentor him in business, but does Steve agree? Is it the beginning of a beautiful business partnership?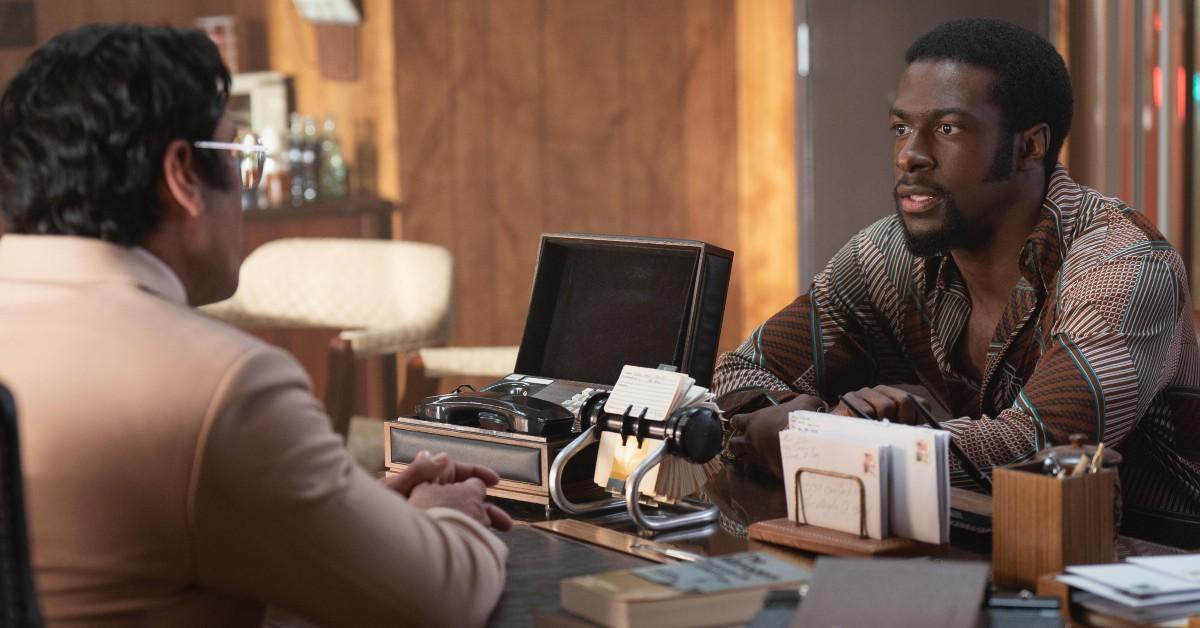 Article continues below advertisement
Who plays Otis in 'Welcome to Chippendales'?
We first meet Otis in Episode 2 of Welcome to Chippenales and it's quite comical to see him shirtless in his Chippendales tie, walking around working on money management. But Otis was serious about wanting to learn how to be a better businessman. Nick, however, isn't thrilled when he sees his star dancer working on the business side of the club.
The actor playing Otis is just as ambitious as his Welcome to Chippendales character. 34-year-old Quentin Plair has an extensive acting resume already. Some of Quentin's most notable roles include playing the character of Dallas on Roswell, New Mexico, Miles Thrumond on The Quad, and Emperor on the Showtime TV miniseries The Good Lord Bird, among many others.
Article continues below advertisement
Otis's aspirations lead to tension between Steve and Nick.
To give credit to Nick, he does find valuable employees for Chippendales. After Denise (Juliette Lewis) goes on and on about how much she loves the club and how much greater it could be, Nick finally bites. That's when Denise pitches him an idea: Hire her, and she'll make sure the dancers have better costumes — costumes they can actually rip off during a show.
Article continues below advertisement
Nick is sold. He tells Steve he wants to hire her, but Steve says he needs money to hire more employees. Nick immediately gets annoyed and throws a jab at him. "Well, you've already taken my best dancer," he says, insinuating that Steve's mentorship of Otis is jeopardizing Otis's energy for his star turn at the club.
So Nick gives Steve a choice. Hire Denise or he walks. Steve eventually agrees but there's clear tension between the partners.
When does the next episode of 'Welcome to Chippendales' drop?
When can we see what happens next with Otis, Steve, Nick, and the rest of the Chippendales crew?
Be sure to line up for new episodes of Welcome to Chippendales on Wednesdays, y'all! A new episode of the limited series drops each week on Hulu until the finale on Jan. 3, 2023.
You can stream the first two episodes of Welcome to Chippendales now.