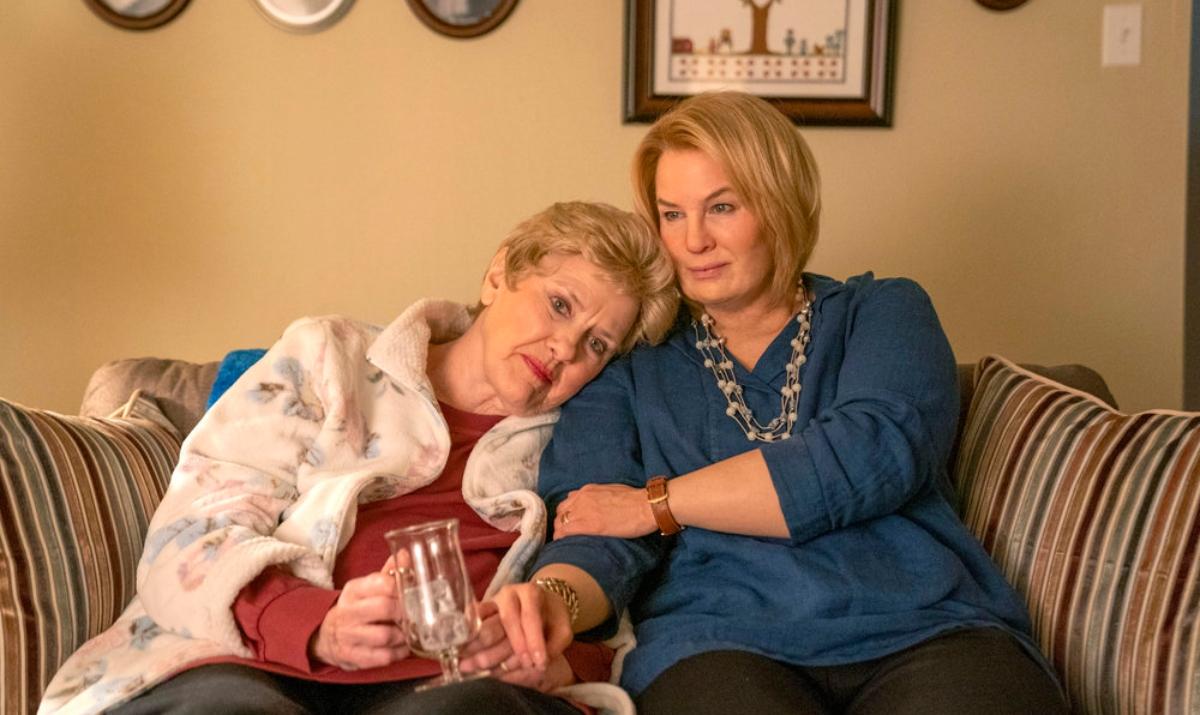 In 'The Thing About Pam,' We Learn Pam Hupp Is a Killer — Did She Also Murder Her Own Mother?
NBC's 'The Thing About Pam' is a chilling look into convicted killer Pam Hupp. The death of Pam's mother was also mysterious. Did she kill her too?
Pam Hupp is a scam artist and a convicted killer, who has recently been charged with the murder of her friend Betsy Faria. In NBC's The Thing About Pam (based on the Dateline podcast of the same name), we follow the story of Betsy's (Katy Mixon) murder and the unfortunate conviction of her husband Russ Faria (Glenn Fleshler), who was later exonerated.
Pam (played by Renée Zellweger) led the police right to Russ via a carefully constructed web of lies. However, that could just be the beginning of Pam's evil machinations. Two years after Betsy's murder, Pam's mother died rather mysteriously. What happened to Pam Hupp's mom? Was her death an accident or was she another tragic victim of Pam's?
Article continues below advertisement
What happened to Pam Hupp's mother?
On Halloween day of 2013, the body of Pam Hupp's 77-year-old mother Shirley Neumann (played by Celia Weston) was found on the lawn of the senior retirement community where she was living at the time. Lakeview Park is located in Fenton, Mo., and is less than an hour from where Pam lived in O'Fallon. Shirley suffered from Alzheimer's disease and needed round-the-clock care that was provided at the facility.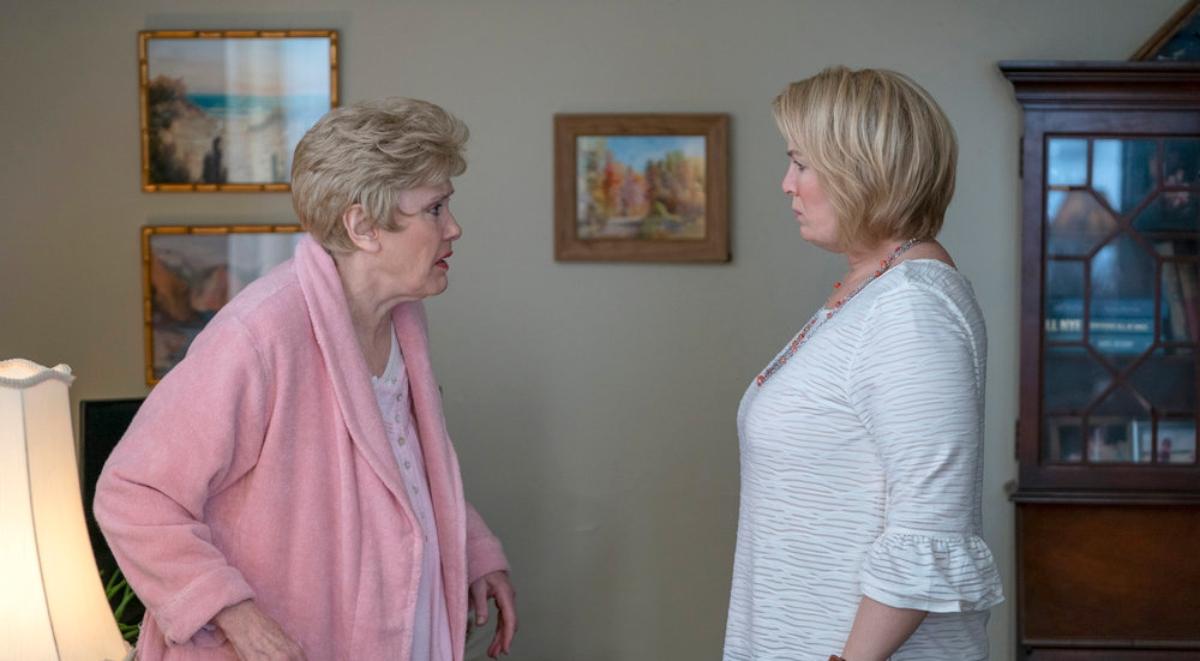 Article continues below advertisement
Right before her death, Shirley had been in the hospital and was brought back to Lakeview by Pam, who was the last person to see her alive. According to a St. Louis County police report, obtained by Fox 2 Now, Pam and her mother returned to the nursing home at 8 pm on October 30. On her way out, Pam informed the staff that "if Shirley does not show up for breakfast to notify the family."
Not only did Shirley miss breakfast, she also skipped out on lunch, which is when a housekeeper discovered her body outside on the ground at around 2:30 pm. Shirley, who lived on the third floor in an apartment with a balcony, had fallen to her death. Strangely, however, police found that the top railing of the balcony was not damaged, but the metal vertical bars were. (Two had broken off completely and were on the ground next to her body, while several others were bent outward.)
Article continues below advertisement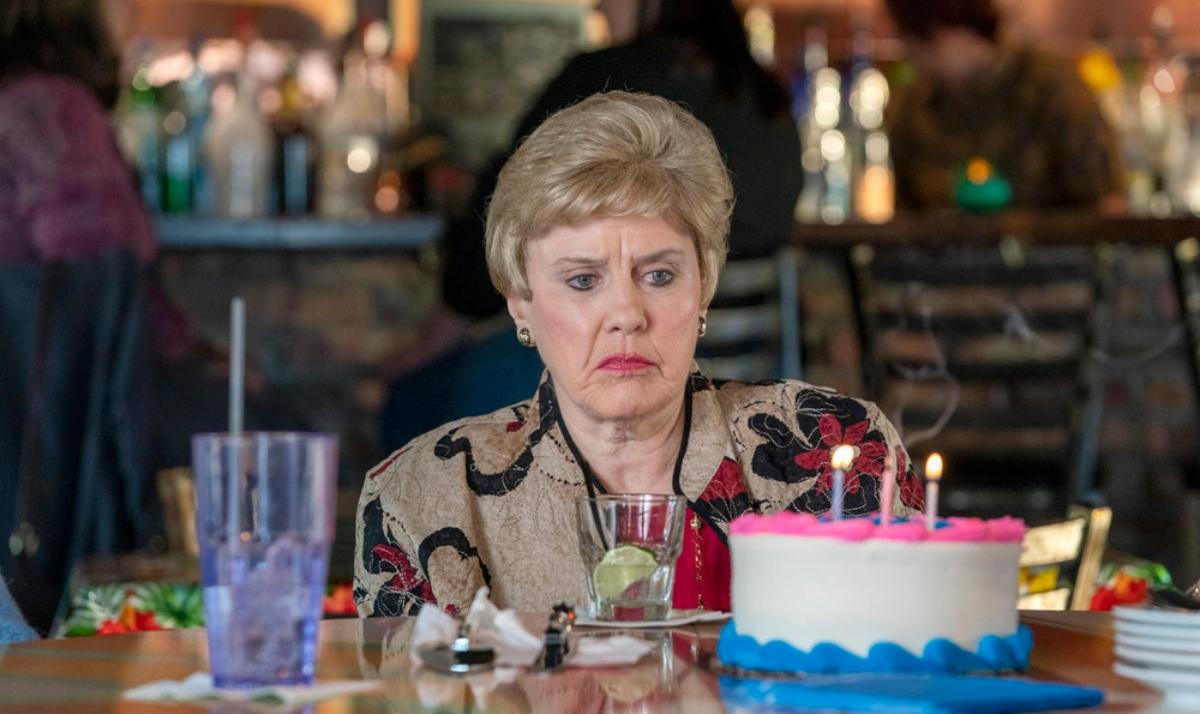 An autopsy later revealed that Shirley had .84 micrograms of Ambien in her blood, which toxicologists told Fox 2 Now is "eight times what you should have in your blood if you took a prescribed dose." Shirley's death was deemed an accident by police, at which point Pam was able to collect the $500,000 her mother was evidently planning on leaving her.
Then in 2015, Pam was talking to Lincoln County prosecutor Leah Askey ahead of Russ's retrial when the conversation turned to Pam's mom. "People say I killed her. We had sold her house, her car and everything she owned and put her in a home," Pam said. "To everybody else on this planet, I took a 210-pound woman and threw her through railings. How do you do that? How does a man do that?"
How does a 210-pound woman with eight times the normal amount of Ambien in her system throw herself through the railings of a balcony? Dateline asked this same question when recording their podcast, so they turned to a structural engineer to examine the bars. He later came back with the conclusion that "it would take a lawnmower or a vehicle to cause that much bending."
Article continues below advertisement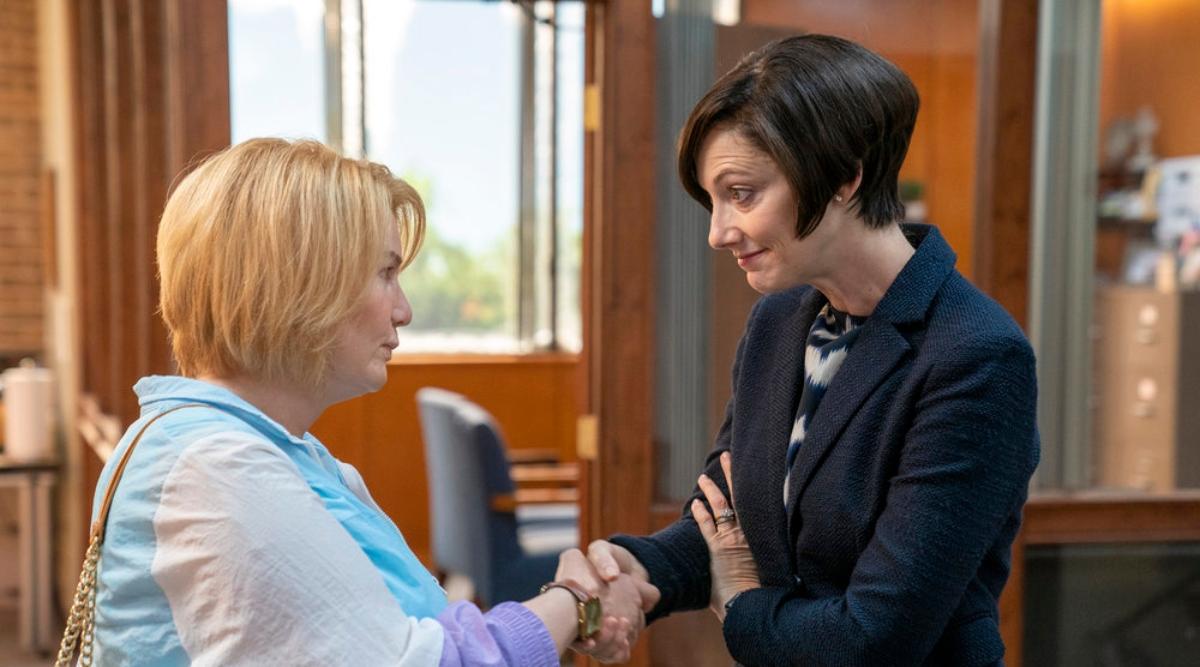 The death of Pam Hupp's mother is no longer ruled an accident.
In November 2017, NBC News reported that the St. Louis County Medical Examiner's Office changed the manner of Shirley Neumann's death from "accidental" to "undetermined." However, based on the fact that Pam was charged with murder in 2016 (not the murder of Betsy, that would come later), the Chief Medical Examiner of St. Louis County felt "the information and evidence that has been brought forth since [Neumann's] death was sufficient to indicate that 'accident' was no longer an appropriate determination."
Suzanne McCune, an administrator with the St. Louis County Medical Examiner's Office, clarified what "undetermined" actually means. "That's not to say it's intentional," Suzanne shared. "Rather, it's to say the amount of evidence available is no longer clear and compelling enough to indicate that it was an accident." While that is certainly suspicious, the St. Lous County Medical Examiner's Office chose not to investigate further.
The Thing About Pam airs on Tuesdays at 10 p.m. EST on NBC and is available to stream on Peacock and Hulu the following day.