How Timothy Simons' Height Helped Create Tension Between Pat and Candy Montgomery in Hulu's 'Candy' (EXCLUSIVE)
Hulu's 'Candy' explores Pat and Candy Montgomery's troubled marriage — including one very interesting production element viewers may not think about.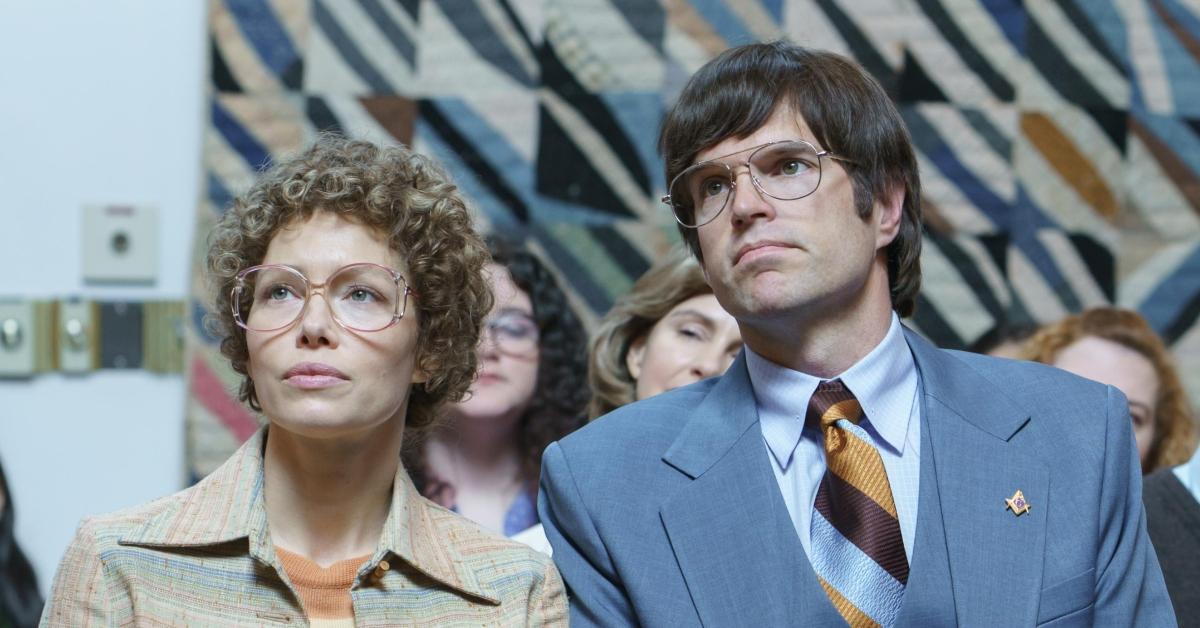 Hulu's upcoming true crime miniseries Candy focuses on Candy Montgomery, the Texas housewife who infamously murdered her friend Betty Gore after having had an affair with Betty's husband, Allan.
But while a fair amount of the attention goes toward the affair and the murder, the show also spares a thought for Candy's own husband, Pat Montgomery, who finds himself going from idyllic family life into a complete nightmare.
Article continues below advertisement
Pat is portrayed by Timothy Simons, whom TV viewers will recognize as Jonah Ryan from HBO's Veep. However, that's not the only thing they'll notice. He's also significantly taller than Jessica Biel, who portrays Candy, whenever they appear onscreen together. Just how tall is Simons and how did his height factor into his role in Candy?
Keep reading to find out what both the actor and Candy director Michael Uppendahl exclusively told Distractify about bringing Pat Montgomery to life.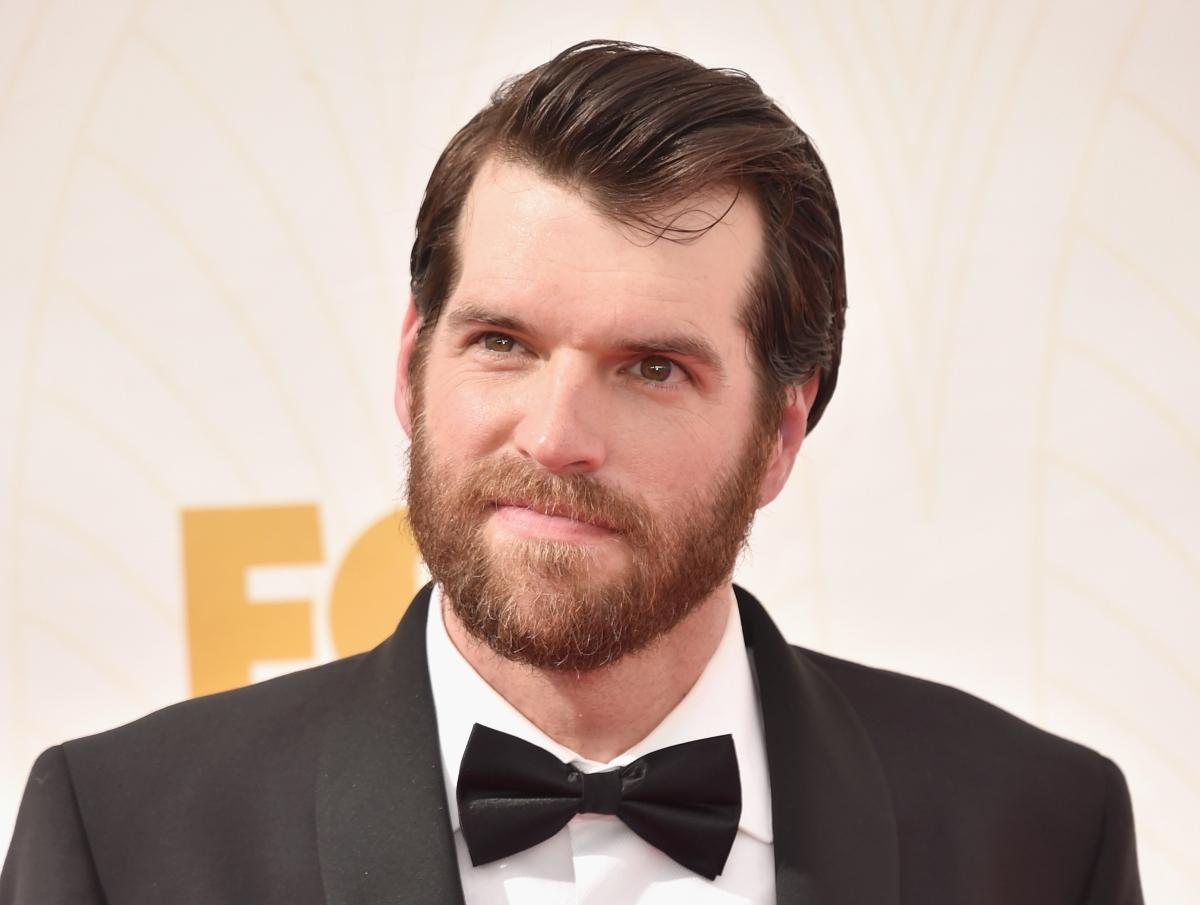 Article continues below advertisement
Timothy Simons' height stands out in Hulu's 'Candy.'
Pat Montgomery seemed to be a great husband, but Candy felt neglected by him and started the affair with Allan Gore that would lead to Betty's murder. There's tension in the Montgomery's marriage throughout most of Candy, which gets a visual boost from the height difference between Simons and co-star Jessica Biel.
Timothy Simons stands at 6'4", while Jessica Biel is 5'7". That makes Simons nine inches taller than his co-star, and he quipped to Distractify that he wishes he were a few inches shorter, because being that tall is problematic sometimes.
"I could buy pants. I could fit in airplanes," he laughed. "Everybody would still think I would be tall, but I wouldn't be uncomfortable and bumping my head all the time."
Article continues below advertisement
However, when it comes to filming a movie or TV show like Candy, the actor said it's not something that immediately comes to mind because he's not cast in parts where it's necessarily important.
"I'm not really out there as a romantic lead, where I have to be eye-to-eye with a co-star in a perfect romantic shot," he said. "I let the DPs [directors of photography] deal with it, and I just apologize to costume designers before I'm even in the room!"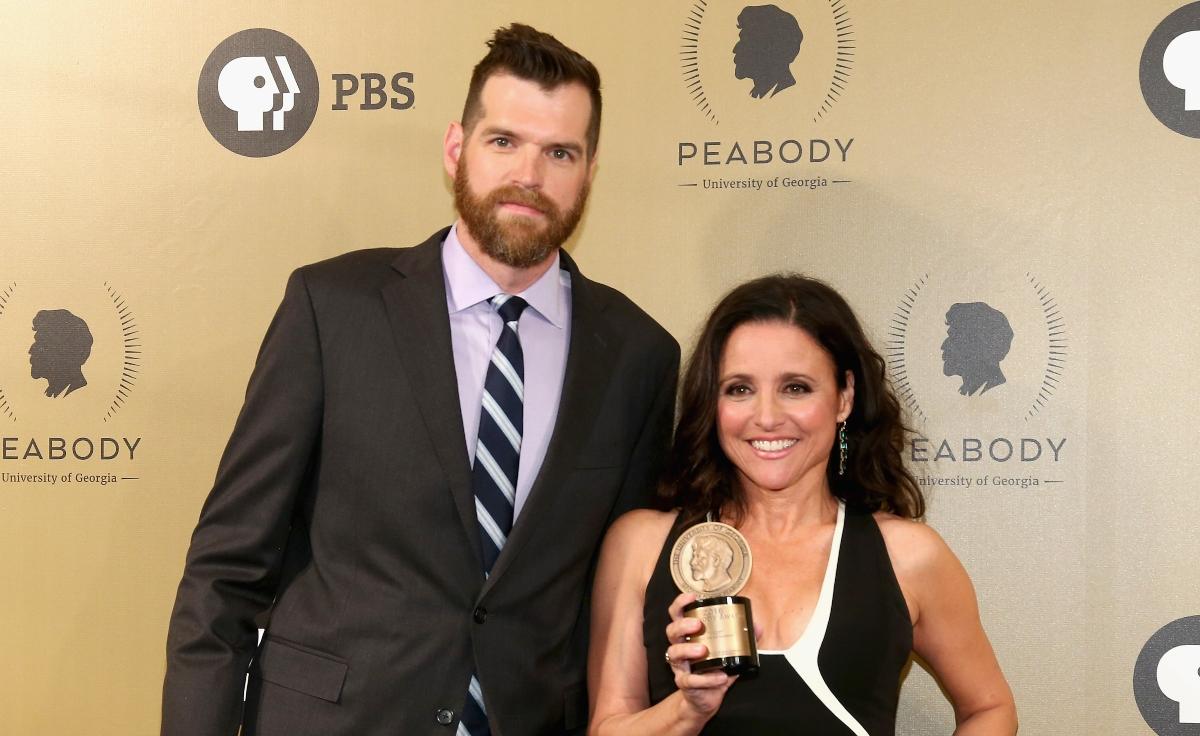 Article continues below advertisement
Timothy Simons loved 'Candy's' costume design — including one particular detail.
The aforementioned costuming was where Simons called the shoot "really weird," both because of his height and the 1980s clothing that he had to wear as Pat Montgomery.
"I always consider myself somebody who doesn't make sense in modern clothing. In 10 years, I will make sense in clothes from this period, but right now, in this period, I don't make sense in those clothes," he laughed. "I think that the costume design and the production design were incredible."
While people think that the 1980s were full of neon outfits, he explained that wasn't the case for his character in Candy.
"Everything was brown and beige, and these sort of awful taupes," Timothy laughed. "The costume design and the production design did a really amazing job in bringing that out. The banality of that time period... and the bad suits, and the terrible fabrics, and the super high-waisted pants. I loved it."
Article continues below advertisement
There's also a subtle wardrobe difference between Pat and Allan Gore that reveals more about Pat's status.
"If you look at the difference in the suiting... Allan's wouldn't fit quite as well, the fabric wouldn't be as nice," he added. "Pat's suits were modeled off of the Johnny Carson Sears line, which was the top at the time. There were efforts made to make sure that little bit of extra money that the Montgomerys had really fed into Pat's suiting."
(In the late 1970s, Pat Montgomery was earning a salary of about $70,000 a year for his work as an electrical engineer, which be equivalent to around $300,000 in 2022.)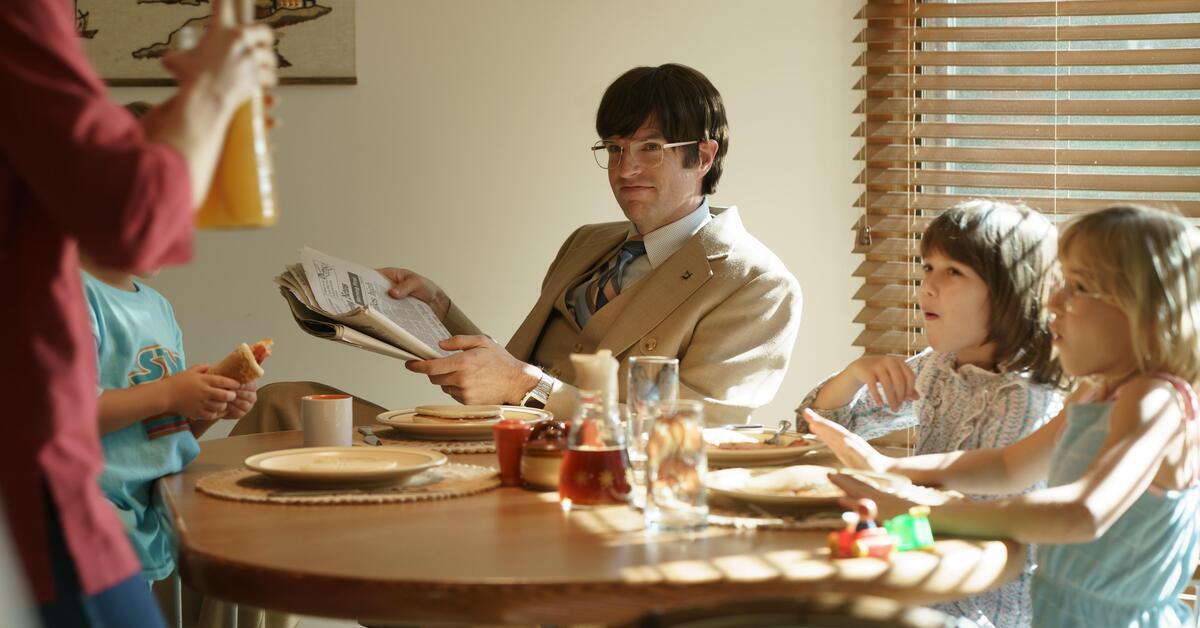 Article continues below advertisement
However, the affluence couldn't keep Pat and Candy's relationship from falling apart. Though their marriage survived Candy's murder trial and they subsequently moved from Texas to Georgia, the strain eventually got to them and they divorced. One has to feel for Pat, who thought he had it all and lost it all.
'Candy' director Michael Uppendahl adapted to Timothy Simons' and Pablo Schreiber's heights.
Timothy Simons isn't the only tall performer in Candy. Pablo Schreiber, who portrays Allan Gore, is likewise very tall at 6'5". That created a significant visual challenge that Michael Uppendahl, who directed the Hulu series, told Distractify he embraced.
"Both of our couples have a huge height disparity that's nearly a foot," he said. "The husbands of both couples are much taller... Frankly, that was part of the selling point of [filming] this in 1:66:1, which is a fairly unusual aspect ratio."
Article continues below advertisement
"Part of it was to fit both of them in the frame because the men are taller than the women...We had to make new frames for that," he explained. "That was one of those challenges that I knew would actually have untold repercussions in the shooting and did, but made for really interesting framing that was different than I've usually done."
So while Simons' (and Schreiber's) height is noticeable, it also enabled Candy to look and feel different from other TV series.
Candy premieres on Monday, May 9 on Hulu and will release new episodes each day until its finale on Friday, May 13.