Singer-Songwriter Paul Simon Is Handsomely Wealthy — Just How Rich Is He?
What is Paul Simon's net worth? The world-renowned singer and songwriter has earned a handsome net worth.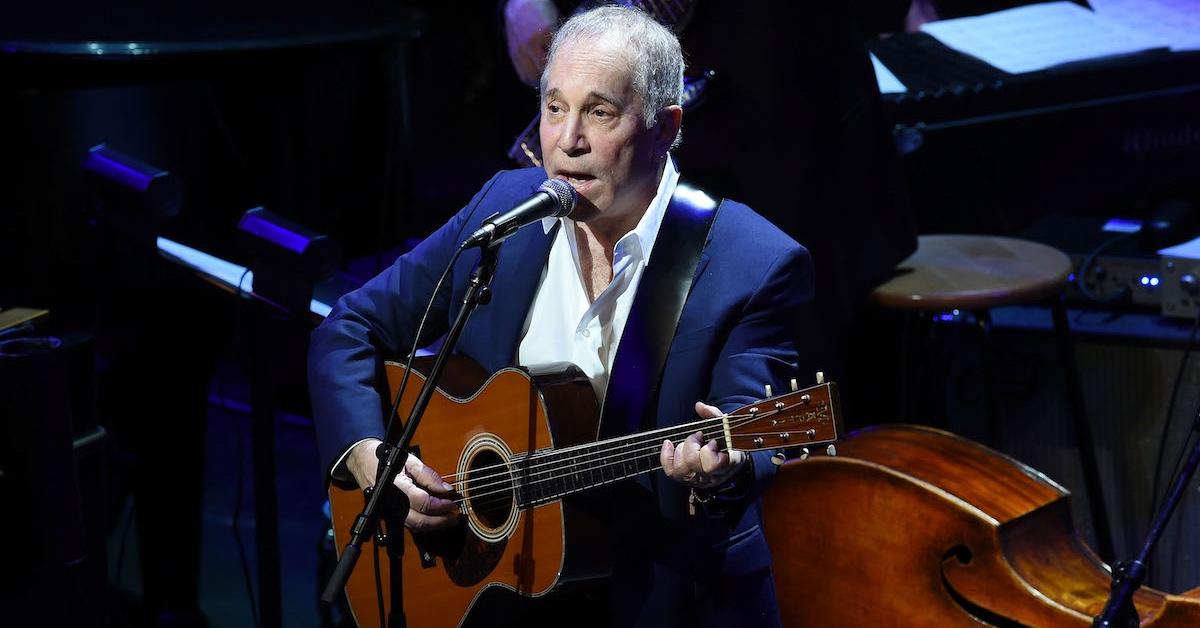 Most folk-rock fans would agree that Paul Simon is one of the greatest contributions to the genre and popular music itself. Over the years, Paul has entertained fans as a half of the folk-rock duo, Simon & Garfunkel, with Art Garfunkel, and with his solo pursuits.
Fans enjoyed songs from Simon and Art like "The Boxer," "50 Ways to Leave Your Lover," "Graceland," and more. Additionally, the duo created four studio albums during their tenure and sold over 100 million albums to date. As for Paul's solo efforts, he's sold nearly 10 million records to date.
Article continues below advertisement
Now that Paul is being honored for his contributions to music in a concert special, fans are wondering how his finances are looking these days. After all, there's no way an artist can sell millions of records and not have a healthy nest egg to show for it. So, what is Paul Simon's net worth?" Here's everything that we know.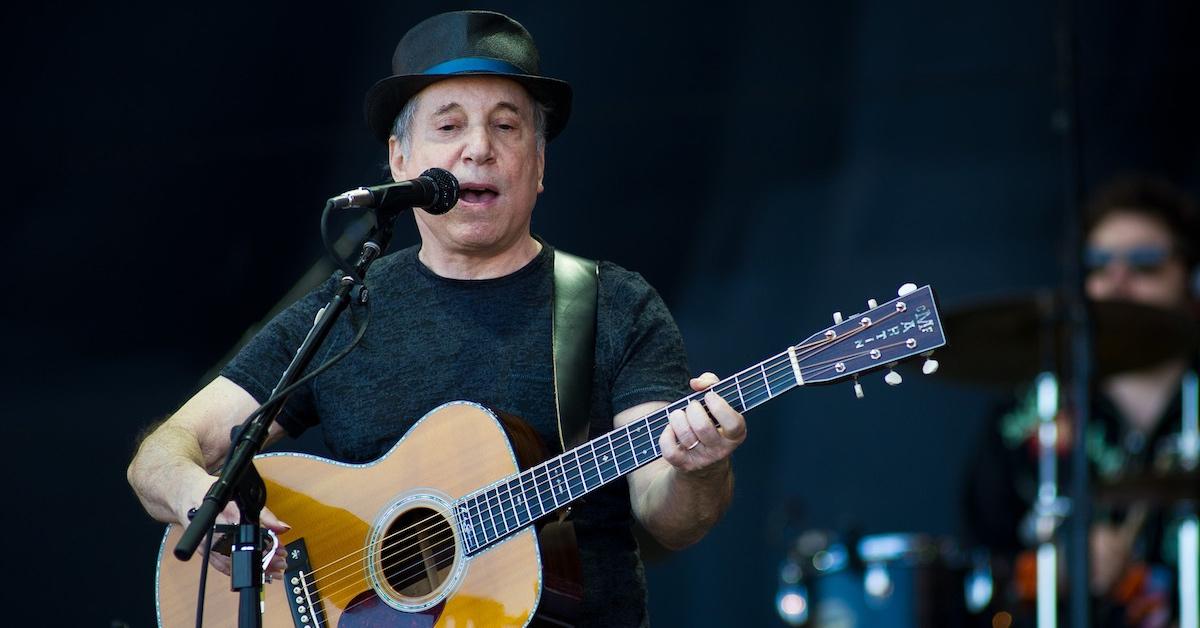 Article continues below advertisement
Paul Simon has an impressive net worth.
As of writing, Celebrity Net Worth reports that Paul Simon has earned a net worth of $200 million. Paul's net worth directly reflects his work as a singer, songwriter, record producer, film score producer, actor, artist, and musician.
Interestingly, it appears that a portion of Paul's net worth also came from him selling his entire music catalog — including his rights as both publisher and songwriter — to Sony Music Publishing for $250 million in April 2021, per the outlet. At the time, the exact amount wasn't released.
Given Paul selling his catalog and his many contribution and records sold, it makes perfect sense why he has accumulated such a sizable net worth.
Article continues below advertisement
Paul Simon
Artist, actor, film score somposer, musician, record producer, singer, and songwriter
Paul Simon is a world-renowned musician and songwriter that has gained notoriety in the folk-rock music genre and beyond for his many contributions.
Birth name: Paul Frederic Simon
Birthplace: Newark, New Jersey
Birth date: October 13. 1941
Father: Louis Simon
Mother: Belle Simon
Marriages: Peggy Harper (m.1969-1875), Carrie Fisher (m.1983-1984), and Edie Brickell (m.1992-present)
Children: Three sons born in 1972,1992, and 1998, and one daughter born in 1995
Education: Queens College
Paul Simon is set to be honored in a tribute concert for his contributions to music.
According to Penn Live, it's clear that Paul will be receiving the flowers he deserves via a tribute concert.
The outlet shares that the concert titled, Homeward Bound: A Grammy Salute to the Songs of Paul Simon, will include notable musicians paying homage to the 16-time Grammy award-winner through song.
The event is set to include Sofia Carson, Herbie Hancock, Woody Harrelson, Dustin Hoffman, Folake Olowofoyeku and Oprah Winfrey as presenters, CBS said in a statement, via the outlet.
Article continues below advertisement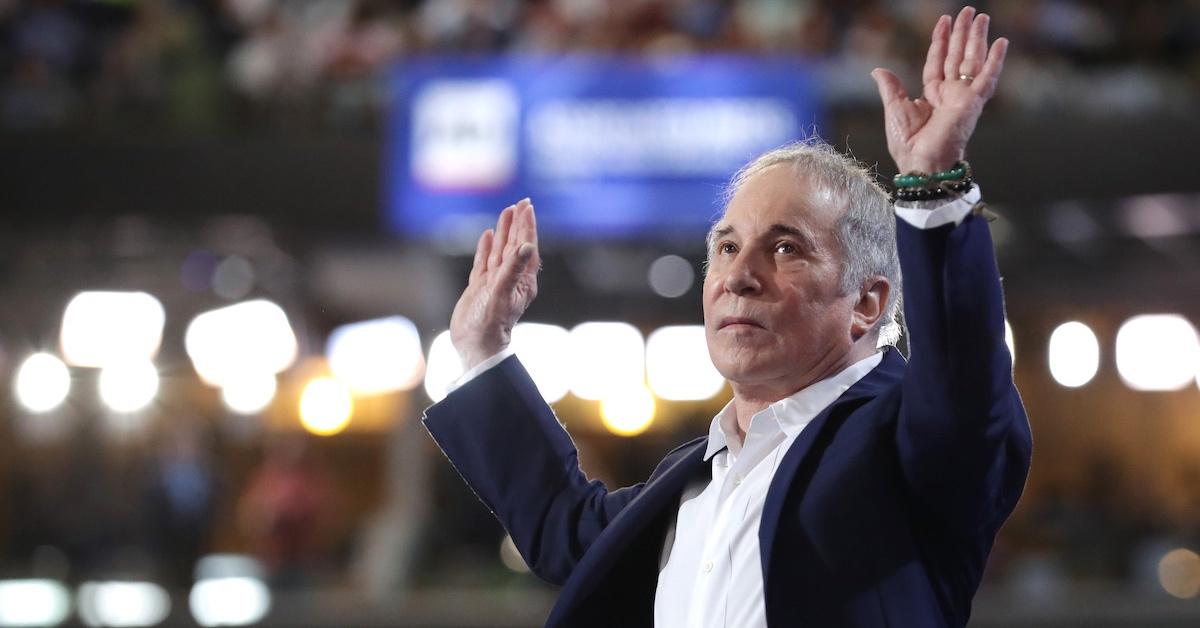 "The tribute features a star-studded performer lineup of Grammy-winning artists, past nominees, and iconic voices including Garth Brooks and Trisha Yearwood, Eric Church, Rhiannon Giddens, Susanna Hoffs, Jonas Brothers, Angélique Kidjo, Ledisi, Little Big Town, Dave Matthews, Brad Paisley, Billy Porter, Bonnie Raitt, Sting, Take 6, Irma Thomas, Shaggy and Jimmy Cliff, Trombone Shorty and Stevie Wonder, who will all pay homage to Simon's legendary career," the outlet shares."
The concert special is set to air on Wednesday, December 21, 2022, at 9 p.m. EST.