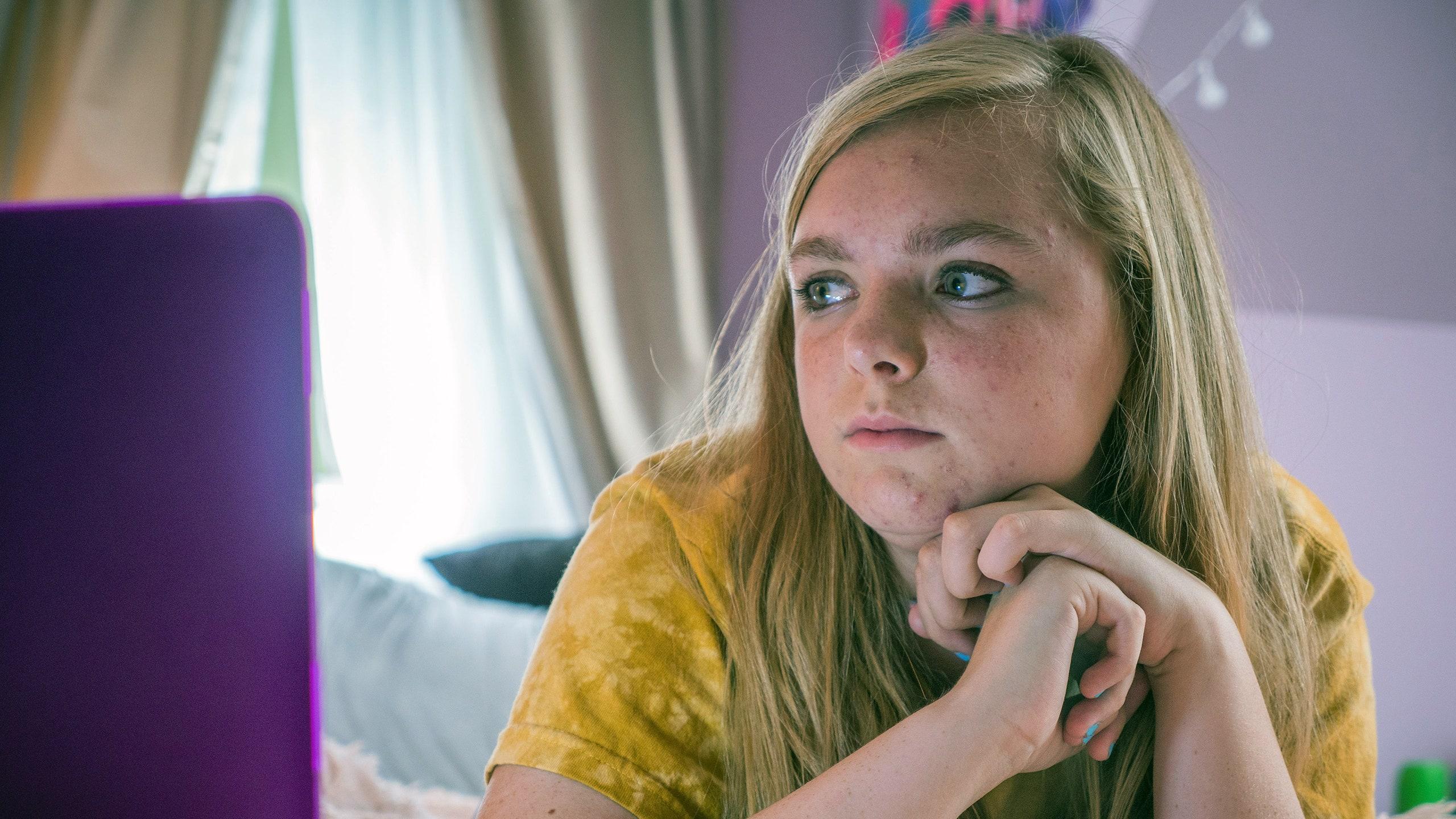 Here Are the Best Podcasts to Occupy Middle-Schoolers While Living in Quarantine
Middle school's an interesting time in a kid's life. It's a delicate period where they're not fully "letting go" of their elementary school identity but are mentally preparing to enter the stress factory that is high school. So, the media middle-schoolers consume, like podcasts, need to be appropriate.
Article continues below advertisement
There are plenty of great podcasts for middle-schoolers.
It's no secret that middle-school-aged kids make up the viewership for a lot of content creators on the internet. There are tons of YouTubers who can thank their lucky stars for the throngs of 11-14-year-olds who get them a plethora of ad-revenue dollars.
But a lot of these creators don't really consider the age of their subscribers when formulating their programming. The following podcasts for middle-schoolers are great educational and entertaining alternatives.

Article continues below advertisement
'Being 12' is a smart podcast for middle-schoolers.
This WNYC podcast covers a wide-range of topics that are all aimed at, you guessed it, 12-year-olds. From discussions on race and cultural expectations (like talking "ghetto"), to handling romantic feelings, this podcast is praised for its candor and authenticity. Although the majority of folks who appear on the podcast are native New Yorkers and this is a very "NYC" program, it's still a great listen for anyone.
Have a middle-schooler interested in STEM? Try 'Tumble.'
If you're looking for more science-based subject matter geared toward middle-schoolers to flex those mental STEM muscles, then there are some other great podcasts you can check out, like Tumble. This particular podcast was named part of iTunes "Best of 2016" list and talks about a host of cool scientific topics, like the "Rise of Dinosaurs," the steps it takes to have a career as an astronaut, breaking down our senses (like smell), and answering actual COVID questions posed by kids.
Article continues below advertisement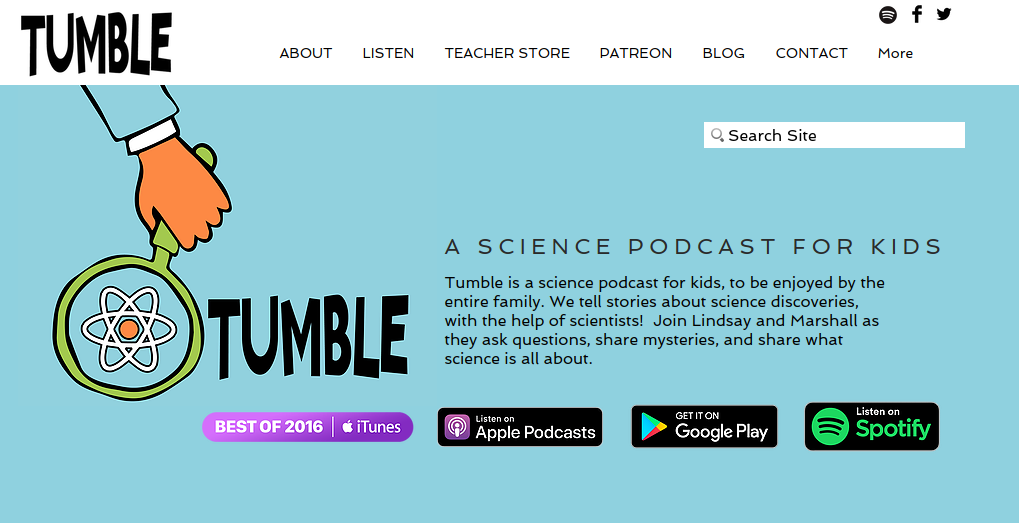 Have a bored middle-schooler? Try 'Eleanor Amplified' or 'The Unexplained Disappearance of Mars Patel.'
If you're looking for more entertainment-themed podcasts that are age appropriate and can also teach a thing or two about narrative structure in a medium that's seeing a bit of a revival in recent years: serialized radio fiction. Think of it as an audio play, and some great examples of these are Eleanor Amplified and The Unexplainable Disappearance of Mars Patel.
Article continues below advertisement
Eleanor follows the adventures of a radio reporter who traverses the ocean, jungles, the halls of congress, and even ventures out of earth's orbit to get to the bottom of a story. The series has a lot of interesting plot twists and accomplishes a lot to keep listeners engaged.
Mars Patel is performed by middle-school-aged kids themselves and is described as a combination of Stranger Things, The Goonies, and Spy Kids, but for children aged 8-12.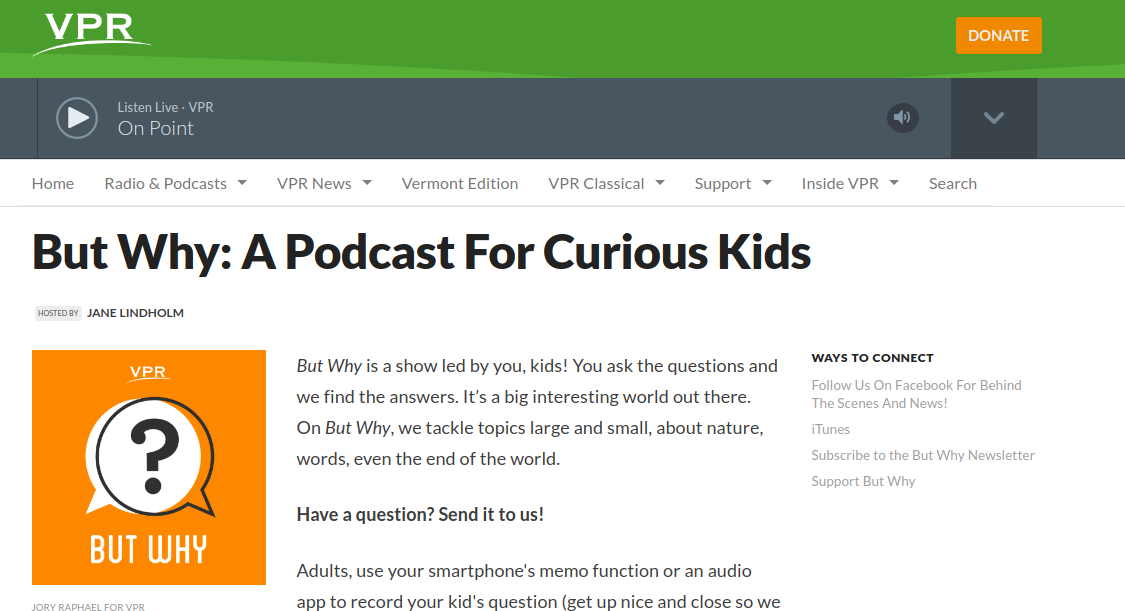 Article continues below advertisement
Have a budding scientist? Check out these science-centric podcasts:
Article continues below advertisement
If you're looking for even more podcasts, Common Sense Media has a great list of additional apps and resources for you to check out. Happy listening!